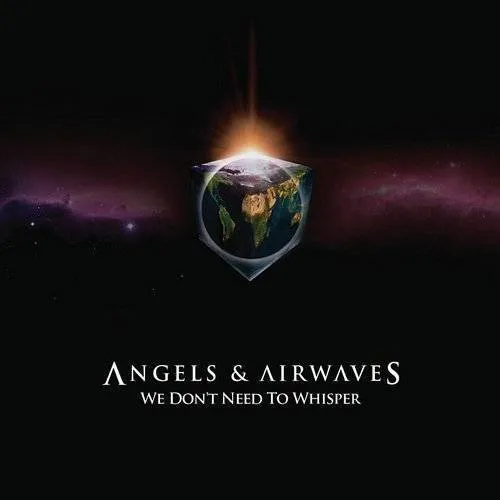 Details

Format: CD
Label: GEFFEN RECORDS
Catalog: 675902
Rel. Date: 05/23/2006
UPC:

602498788615
Formats and Editions
Reviews:
''We Don't Need to Whisper'' is the debut album by American rock band Angels & Airwaves. It was released on May 20, 2006 in Australia, on May 22 in the UK, and on May 23 in North America.
The album drew mixed reactions from critics, with a Metacritic average of 53 and received a nomination for the MTV Video Music Award for Best New Artist, but lost to Avenged Sevenfold.
''We Don't Need to Whisper'' was certified Gold in Canada (50,000 copies) in 3 days. It was certified Silver in the UK (60,000 copies) and sold over 127,000 copies in the United States in its first week of release. A large number of fans pre-ordered the album, which greatly increased the debut sales.''
As of August 16, 2008, the album has sold over 550,000 copies in the US alone. As of July 2007, it has sold over 800,000 copies worldwide.
Reviews for the album have been mixed. The album is considered a concept album due to that fact that all the songs are part of the same story, revolving around the idea of finding love in the middle of a war zone. The next album, ''I-Empire'', is said to be the continuation of this idea. - Wikipedia
back to top