NEW THIS WEEK AT THE SHOP:
An incredibly rich week of new releases kicks off with two well-loved indie darlings making their best albums decades into their respective careers, and baring some skin while doing so. Eyes up here everyone! Jenny Lewis turns her years of experience in the boys club of the touring rockband world into an inviting album of honest tales with 'On The Line', in the house on limited blue vinyl with poster while our copies last! Whistling art-folk auteur Andrew Bird calls his latest album 'My Finest Work Yet' and I do believe that's true. On this perfectly crafted album, Mr. Bird reminds us that he was spinning weird, sweet tales long before Father John Misty became a dad. We've got this one here on indie-only smoke green vinyl.
DC punk luminary Mary Timony is back on the scene with her band Ex Hex' sophomore album 'It's Real', a turbo-charged album of Buzzcocks-meets-Bangles power pop that's full of confident odes to holding on in trying times. We have the 'Peak Vinyl' version of this one on magenta/blue swirl wax. The ever-mercurial Kurt Wagner charts a fresh course with his band Lambchop on 'This (Is What I Wanted to Tell You)', yet another genre-avoidant delight that basically sounds like a zen master riffing through autotune.
Heathcliff, it's me. Kate Bush closes out her thorough catalog reissue campaign with a 4 disc set of extended 12" mixes, B-sides, and a whole disc of covers. We've also got a radical new memoirish book from music writer and cultural critic Hanif Abdurraqib delving into his life experiences with A Tribe Called Quest, which is quite on point!
A pair of vibrant, irrepressibly polyglot albums put the African diaspora in the spotlight this week. LA producer Dexter Story has quite the resume, from managing Snoop Dogg to collaborating with Kamasi Washington, and his releases as bandleader are always a delight. 'Bahir' doesn't disappoint in the slightest, melding Ethio-groove with LA jazz and dancy Tuareg melodies. Ibibio Sound Machine continue to perfect their combo of afro-funk and UK electro with 'Doko Mien'.
When the Numero Group began reissuing the catalogs of the classic slowcore bands Bedhead and Codeine several years ago, I wondered if they would complete the trilogy of legendary little-appreciated, unassumingly-named, quietly influential 90s bands and perform the same effort for Duster. At last, the eagle has landed! The San Jose band existed for only a brief handful of years, releasing two near-perfect albums of of slow burning space-rock baked in lo-fi fuzz, before adulthood and its attendant drudgery brought the group's activities to a halt. At the time, the band's fanbase numbered in the hundreds at best. Meeting someone with a shared love of Duster felt like initiating a secret society of sorts; that these albums deserved wider acclaim that they would never achieve was an article of faith. One day many, many years later, needing a quick dose of the band's debut album 'Stratosphere' (to this day an instant go-to anytime the weather's gloomy), I trucked over to Youtube and was aghast to find a full album stream that had hundreds of thousands of views, and scores of comments from fans new and old, with unanswerable questions like "What is this music?" "Why aren't these guys famous?" "What other bands sound like this?" A decade or more later, the secret was finally out; Duster's pre-millenial downer melodies had cut through the static of thousands of mediocre bands more ambitious than them. As is their custom, the Numero fellows have taken special care with the discography of this delicate band, restoring the master tapes to the LPs, EPs, compilation tracks, and unreleased tunes so that their brief, potent catalog can be enjoyed in full, rather than as digital ephemera. 
This week brings great new albums from Animal Collective's Avey Tare and UK postpunkers These New Puritans. The Conor Oberst/Phoebe Bridgers project Better Oblivion Community Center in finally back in stock on vinyl, both black and orange vinyl here to choose from. Breakout indie youngsters Wallows drop their anticipated debut (with a free tote bag!) plus we have a new album from rustic crooner Strand of Oaks. After their early run of albums that provided endless influence on a generation of emo-pop, Chicago's American Football have returned with a mightily graceful comeback album that features guest vocalists like Liz Powell from Land of Talk and Rachel Goswell from Slowdive.
An eclectic mix of experimental items this week includes a very deluxe repress of John Lennon and Yoko Ono's 'Wedding Album', a new archival RVNG release from Japanese video game soundtracker June Chikuma. The Thin Wrist label deposits two stunning delights from New Zealand: a collection of new and old music from A Handful of Dust, the duo of Alastair Galbraith and The Dead C's Bruce Russell, and a new LP of acoustic guitar divinity from Michael Morley, also of the Dead C, which is one of the most engaging guitar albums I have heard in years.
Archival folk and blues aplenty this week, beginning with an incredible set of scarce Terry Allen radioplays from the 80s called 'Pedal Steal + Mystery Band', which takes Allen's signature alternative history of the American southwest into deep frickin space. 'Partly On Time' collects unrelease early work from Virginia fingerpicker Kinloch Nelson. Legendary blues players Henry Townsend & Roosevelt Sykes see a world-class 1973 live recording released across two cds, and we have a reissue of Leroy Jodie Pierson's 'Rusty Nail'.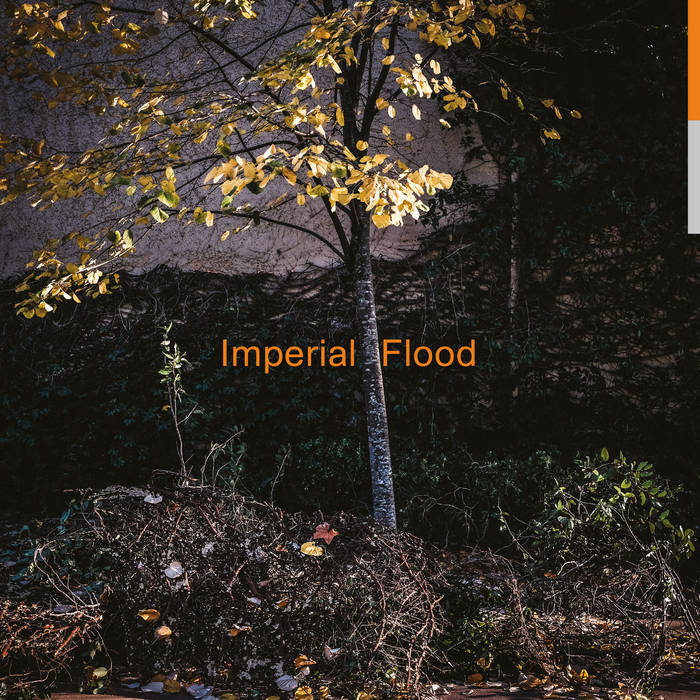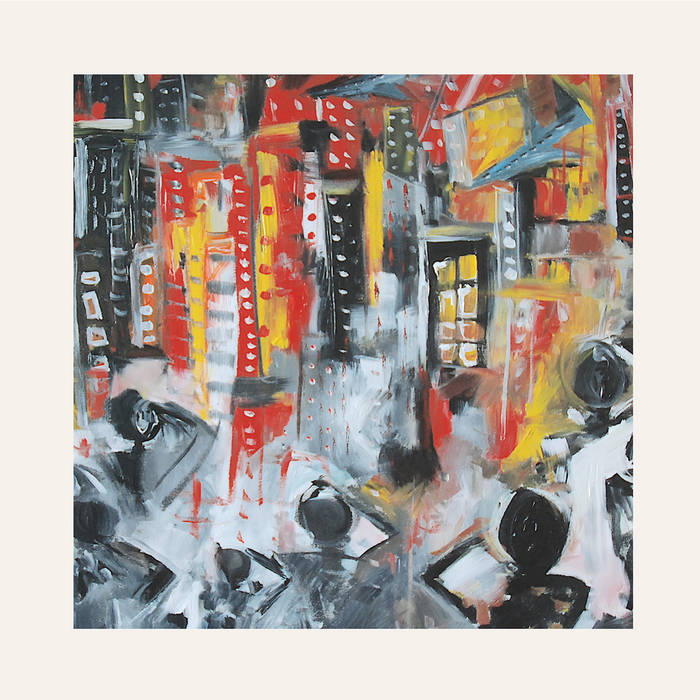 Some huge new albums from the wide world of electronic music this week include a smashing album of futuristic UK grime from Logos called 'Imperial Flood'; Danish leftfield house whiz Central has a new double album called 'Om Dans' that's his best so far, the first half is accelerated, funky house while the second LP dives deeper into aquatic IDM. Apparat and Shlohmo each deliver strong new LPs, and we have a new record from Culross Close, the UK nu-jazz quintet strongly affiliated with Kamaal Williams and the Black Focus scene. Finally, we have a new record from John Beltran under his Placid Angles alias. Every couple of years since his emergence in the early 90s Detroit scene, Beltran slips into view to show everyone else in the world how thoughtful, enigmatic deep house is done, and 'First Blue Sky' is no exception.
This week sees a new album out from rock vet Robin Trower, and expanded deluxe version of Van Morrison's 'The Healing Game', and a new album from folkie Carrie Newcomer, who's visiting us at the Barrymore on April 13th. Hey, thats Record Store Day!
Sweet, sweet LP reissues across a variety of genres this week. Jorge Ben's 1967 samba bomb 'O Bidú: Silêncio No Brooklin', Godflesh's pioneering post-industrial crushscape 'Streetcleaner', X's 'The Wild Gift', and a lovely new version of Aretha Franklin's gospel debut, 'Songs of Faith'. 
A trio of reissues here grant you access to some of the most beautiful 1960s jazz on record, for a lot less than the thousands of dollars originals now demand: the Don Rendell/Ian Carr Quintet's torrid run of emotionally resonant, impressionistic post-bop albums 'Shades of Blue', 'Dusk Fire' and 'Phase III'. 
Far out techno is here in the form of three new releases on the L.I.E.S. label, Delroy Edwards' 'Wagon Wheels', Torn Hawk's 'Time Is A Scam' and 51717's hauntingly addictive 'Paranoia Star'. Lowkey German duo Dresvn have a new EP of leftfield funk-tech bliss, Miami jackmaster Greg Beato's fantastic album 'El Tipo Mas Bonito En La Generacion De Los Feos' isn't too new, but its new to us. Lastly, two fresh EPs from the duo of Canadian producer LNS and Melmacian maniac DJ Sotofett. 
Three titanic, if a tad obscure, rarities from the 90s IDM scene are repressed and in stock on vinyl this week. Susumu Yokota's pulsating 1995 album 'Metronome Melody', Jan Jelinek's twitchy, glitchy, buttery album 'Personal Rock' under his Gramm alias, and a huge one from the shortlived UK group Repeat, a quartet that featured a young Plaid alongside legendary DJs Mark Broom and Dave Hill.
Last up, two doozies are in from the Wackies label, the NYC roots reggae institution that has seen its vast discography tended to by some detail-oriented German engineers for many years now. Prince Douglas' 1980 classic 'Dub Roots' is a soulful wonder, and Love Joys' fantastic debut album 'Reggae Vibes' sports the dual vocals of Claudette Brown and Sonia Abel over heartbreaking lovers rock production.