NEW THIS WEEK AT THE SHOP:
A staggering week of new arrivals kicks off with a couple of items we've all been waiting patiently for! We finally have the deluxe vinyl version of Prince's latest posthumous collection 'Originals', a stunning set of songs he wrote for other people to perform over the years. This version comes on double purple vinyl with a bonus CD and book, and comes with a super clutch tote bag with every purchase. We follow that with the latest solo album from Radiohead's Thom Yorke. 'Anima' easily rates as his finest solo album yet, hitting that sweet spot between art-rock, chillout techno, and creeping malaise. We have some cool stickers to give away with this album, in the house on CD and limited orange vinyl! This week also brings the third album from the fine gentlemen known as Tuxedo, aka Mayer Hawthorne and Jake One.
Gorillaz see their 2001 album 'The Fall' come back in print on vinyl for the first time since 2001, so close that eBay tab! The Flaming Lips are back with a new studio-ish album called 'The Kings Mouth', and we have CD and vinyl versions of the new tribute to Frightened Rabbit's 'Midnight Organ Fight'. 'Tiny Changes' features the whole album covered by artists like Ben Gibbard, Julien Baker, and Sarah Silverman.
Plus we have a vinyl reissue of Lets Eat Grandma's debut album, 'I Gemini'. 
Lots of funky rap/jazz hybrids fill the bins this week, with a new record from UK producer Tenderlonious called 'Hard Rain', and a new LP from French duo Ours Samplus, both of which mine a similar cool-jazz/downtempo-house middle ground in a manner similar to early Thievery Corporation or Tosca. The week's big surprise, however, comes from the emerging drummer and producer Kassa Overall. In addition to having one of 2019's more evocative album titles, 'Go Get Ice Cream and Listen to Jazz' strikes a poised balance of stoned-flow rapping, early-morning Rhodes fuzz, and a varied sampladelica for a absolutely crucial record on the modern trail blazed by the likes of Flying Lotus. 
Some rather titanic new releases from the shifting worlds of rhythmic ambient this week, not even sure where to start! Australian composer Oren Ambarchi heads in an exciting new direction with every album, it seems. On 'Simian Angel', he pairs up with just one other musician, Brazilian percussionist Cyro Baptista, for a propulsive session of spare and dexterous rhythms that see Ambarchi returning to showcase his unique guitar style. Huerco S' cant-miss West Mineral label delivers yet another doozy with a debut by Mister Water Wet, an album that accomplishes a strange serenity with an uncountable amount of instruments. Australian duo Wilson Tanner hit us with the catnip seaside chill of '69' a few years ago, and finally follow that up with a sophomore album that finds the fellows on a boat far from shore, crafting 80s-ECM type sound images that are a bit more disturbed than those on their debut. Polish producer Bartosz Kruczynski returns to the Growing Bin label with 'Baltic Beat II', a suite of aqueous ambient sketches in the lineage of William Orbit's Music For Dreams. 
Some classics are back in the shop this week in a major way, as we see two marvelous Brian Eno vinyl reissues. 'Music for Films' has been pressed on audiophile double 45 RPM vinyl for maximum sonic enjoyment, and the landmark 'Apollo' (done with Daniel Lanois) has been extended to a double LP, as well. Michael Hurley's chill-folk masterpiece 'Armchair Boogie' is back in print. We've made sure to send one into outer space, just in case there's any intelligent life out there that wants to hear the best album ever made in America. A Tribe Called Quest's 'Scenario' has been reprinted with it's rare original 45 art on a new single. 
We travel the globe with a fascinating new release from the South African ensemble Spaza. Rotating musicians from SA's electro and jazz scenes met up for one take performances here that will connect with fans of Esperanza Spalding and Mo Kolours. Cabo Verdean band Grupo Pilon see a reissue of their fantastically hypnotic 80s work on CD and LP, and San Francisco saxophonist David Sanchez has a bold new CD out called 'Carib'. 
In the realms of rare jazz vinyl, we now have the LP version of the recently unearthed live recordings of Sounds of Liberation, the Philly soul-jazz unit that included vibraphonist Khan Jamal, saxophonist Byard Lancaster, and guitarist Monnette Sudler. This set of tunes, from a performance at Columbia University in 1973, struts across the line of popular soul and free-expression with stunning grace, and is definitely one of the most exciting archival discoveries in recent memory. We've also got a new LP pressing of souljazz pianist Nate Morgan's 1983 private LP 'Journey Into Nigritia', and a new reissue of Airto Moreira's absolutely torching 1989 album of Brazilian and Afro-Cuban fusion, 'Samba de Flora'. 
The blossoming jazz-funk-house underground of Melbourne, Australia gets a lavish display with the latest Brownswood compilation, 'Sunny Side Up'. Finnish jazz enclave Timmion Records (home of Jimi Tenor and Nicole Willis, to name a few) has a phenomenal new LP compilation featuring nearly the entire roster. 'The World of Keith Haring' collects rare versions of the classic downtown NYC disco, new/no wave, and hip-hop that provided the soundtrack for Haring's journey from street art to the galleries. Iconic music, dedicated to an iconic American. 
Stunners from the techno world this week include the latest from Ondo Fudd, the mercurial alias of UK producer Call Super, which goes in for some deep, labyrinthine beatscape. Rod Modell, he of Deepchord and Echospace fame, drops an absolute monster of an album for the Tresor label (!!!) that finds the master of dub techno kicking up the tempo. LA soundtrack techno whiz Principleasure delivers a remarkably accomplished debut full length called 'I'. 
Pipe organ influencer Kali Malone's latest, 'Sacrificial Code', finds the Swedish artist exploring the deep resonance of the close-miked instrument, taking it far afield of its typical cathedral roomsound. Concrete sound designer Felicia Atkinson delivers the most deeply rendered album of her impressive career with 'The Flower and the Vessel'. NYC duo Georgia continue their post-genre ambient abstractions on 'Immute'. A limited run reissue collects unheard works of the Serbian voice artist Katalin Ladik, who transposes visual poetry into music on 'Phonopoetics'. French film composer Igor Wakhevitch (who studied under Salvador Dali AND Olivier Messaien) sees an unreleased 90s soundtrack hit vinyl for the first time. 'Kshatrya' is an enveloping blend of minimal/maximal ambient chill. 
She's got some Grammys to her name, for sure, but pianist/composer/singer Patrice Rushen remains vastly underrated in the annals of American R&B. Strut aims to remedy this with 'Remind Me', a flawless set of the best tracks from her five albums for Elektra. South African disco queen Letta Mbulu's rarity 'In the Music the Village Never Ends' get a fresh reprint from Be With Records. We have a new extended four song EP from the archives of the Trinidad 'rapso' producer/MC Brother Resistance, fusing electro-dance with traditional calypso fervor. The Little Axe label delivers a hauntingly singular LP edition of Sosena Gebre Eyesus' 1983 cassette of hymns sung alongside the begena, a two stringed harp. Praising the lord has never sounded this gently fried. 
Chiptune producer Quinton Sung crafts a faithful 8-bit rendition of Radiohead's century-opening opus with 'Kid 8'. If you've ever wondered what "Idioteque" would sound like if you heard it in Mega Man 2, now is the time. Before garage-punk lifers Fred and Toody Cole formed the unstoppable band Dead Moon, they had a group called The Rats, who's 1983 album 'In A Desperate Red' is back in print on LP, plus we have a new repress of Radio Moscow's 2014 stoner rock marvel 'Magical Dirt'.   
New rap is in the building beginning with 'Face', the expanded LP version of an early cassette release by Clipping. Your Old Droog delivers a killer new album called Transportation on CD and LP, plus we now have the vinyl versions of the latest releases from Shafiq Husayn and Kool Keith, and a new CD edition of Armand Hammer's 'Paraffin'.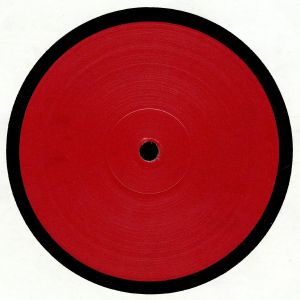 Techno EPs new and old come to us this week from Mark Ernestus and Equiknoxx, Call Super, and Auntie Flo. Suzanne Kraft ducks back into his more uptempo alias SK U KNO for a fresh EP of addictive, fractal garage house, and we have fresh printing of one of the all-time great French house EPs, the Daft Punk-adjacent 'Music Sounds Better With You' by Stardust.