NEW THIS WEEK AT THE SHOP:
Songwriting legends bring us fresh meat this week, including Van Morrison with his third new album in this year alone, 'The Prophet Speaks', and the latest from John Mellencamp, 'Other People's Stuff', a collection of covers and tributes. Paul McCartney's expanded reissue program heads into Wings Territory, with enlivened versions of 'Wild Life' and 'Red Rose Speedway', plus a cool 'reconstructed' version of the latter that restores its original double-album length.
We've got a new record from beloved songwriter LP called 'Heart to Mouth', plus a lovely package of live material from Coldplay on 2CD and 3LP/2DVD versions. The Hold Steady's 'Stay Positive' turns ten years old and has been reissued on vinyl as a 3LP with 8 additional B-sides.
Asian-American entertainment group 88Rising release their first showcase compilation, 'Head in the Clouds', featuring rapper Joji and guests like Greedo and Playboi Carti. Big 2018 albums from Eminem and Cardi B finally get vinyl releases, and we have a great new CD from unstoppable producer Metro Boomin.
The Grateful Dead release one of the most requested titles in the Dick's Picks series, Volume 34 from the War Memorial in 1977, plus we've got a lovely box set of Aretha Franklin's 1960s albums for Atlantic, and a limited repress of the Beta Band's 'Hot Shots II' on gold and silver vinyl. 
Morrissey's recent album 'Low in High School' gets a deluxe vinyl issue with 4 new tracks, 5 live recordings, an art print, and a new (better?) cover. One of a kind vocalist Josephine Foster delivers a new album of her cryptic, fado-influenced psych-folk with 'Faithful Fairy Harmony'. This Mortal Coil's classic 'It'll End In Tears' is back in print on vinyl. 
While supplies last, we have the limited edition Marvel Comics reimaginings of classic records from 50 Cent, GZA/Genius, and LL Cool J.
Former Madison resident Samantha Glass drops his first big LP release for Austin label Holodeck, an entrancing document of dark synthpop and light industrial songs he was working on and performing live a lot around town before he moved south. Garrett aka Dam-Funk delivers the second volume of his low-key, dreamy G-Funk instrumentals with 'Private Life II'. Mysterious UK electronic duo Amnesia Scanner finally drop 'Another Life', their long-awaited album debut for Pan.
Two choice compilations from the Soul Jazz camp this week: 'Sugar Minott at Studio One' and 'Studio One Lovers Rock'. Nobody does comprehensive sets of time-tested tunes like these guys.
In a bit of a coup, we have limited copies of the French represses of the first two albums from upright bassist and composer Henri Texier, recorded in the late 1970s. 'Amir' and 'Varech' occupy a unique space, genre-wise, organic summonings of moody, polyrhythmic folk ambience that aren't quite jazz or purely traditional, comparable in some ways to David Axelrod, Areski, and Eberhard Weber. Beloved by sample-diggers for many years, it's become impossible to find originals of either of these LPs anywhere. Believe me, I have looked! Pick up one or both and love them forever.
The Seance Centre label, which has had a stellar 2018 slate of releases, ends the year with a 2LP set of unheard music from LA-based sound engineer MJ Lallo, who daylights as a post-production and voice-over artist. She has stashed away troves of her recordings dating back to the 80s and now we get a truly amazing sampler here; 2LPs of extremely detailed, fully-realized space-pop that namechecks big names like Sakamoto and Hassell while still sounding very unique. On the same tip, we have a reissue of Japanese singer Akiko Yano's 1981 debut 'Tadaima', a wonderfully quirky record of twitchy synth-pop. We've also snagged copies of a very cool archival issue of some blazing late 70s funky black rock from Seattle courtesy of the Gangsters, with very loving packaging
Two larger than life psych and folk rarities that come around the shop every couple of years are back in stock: California private press Dead-soundalikes Relatively Clean Rivers, and 'Parallelograms', the overwhelmingly trippy and beautiful debut album from Linda Perhacs.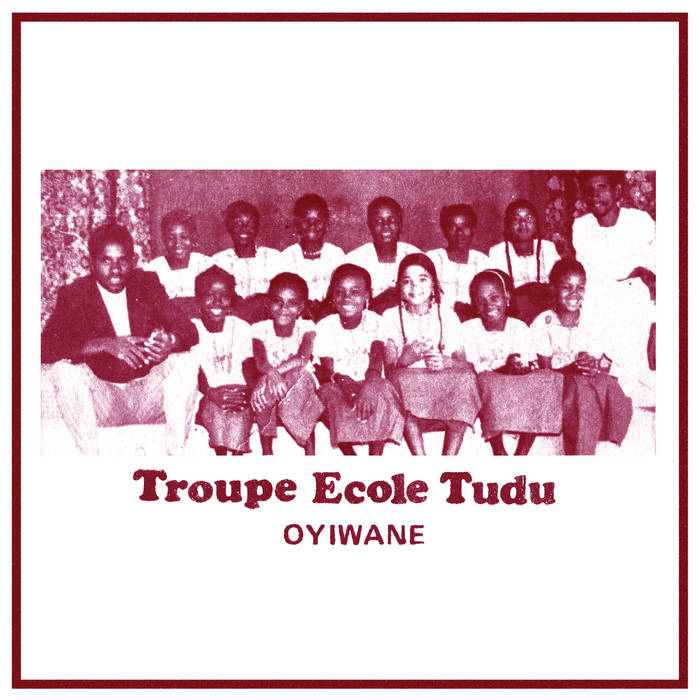 The Sahel Sounds label continues to breathe life into physical media from Northern Africa that would otherwise have disappeared without a trace, with an incredible LP issue of the 1985 cassette by Troupe Ecole Tudu, a group of teenagers from Niger led by a wonderful guitarist. This one's gotten a lot of spins here this week, with its entrancing combination of traditional guitar and choral singing. Momo Joseph's mellow Afrofunk classic 'War For Ground' is a certified banger, and is now available on LP again. The 2001 effort from the Brazilian jazz unit Itibere Orquestra Familia 'Pedro Do Espia' hit vinyl for the first time, and it's a real doozy of advanced samba-jazz hybrids, for fans of Hermeto Pascoal.
German producer Lauer swings for the fences with his latest full-length 'Power', an intoxicating album of honest synth pop that recalls Human League and Yello. Bibio returns with another installment in his ambient series, 'Phantom Brickworks,' while The Knife collaborator Peder Mannerfelt has a juicy new album out called 'Daily Routine'. We have exciting new techno from the Russian known as Nocow, the UK's Neville Watson, and Mr. Mitch, while the reissue brigades bring us rare early Rephlex biz from Synectics, 'International Smoke Signal' from No Smoke, the absolute pinnacle of UK breakbeat-meets-worldbeat, and the 10 year anniversary reissue of The Sight Below's epic, immersive ambient techno wonder 'Glider'. Also check out the latest Pop Ambient comp curated by Kompakt label owner and Gas-man Wolfgang Voigt, plus a 12" of rare 90s material from a young Morgan Geist of Metro Area!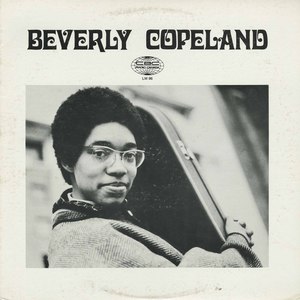 Big news from up north! We've located a new label that's doing some incredible work in the archives of the Canadian Broadcasting Corporation, reissuing some lovely LPs that barely circulated upon their release in 1970. Feast your eyes and ears on LPs from Judy Singh, Perth County Conspiracy, Beverly Glenn-Copeland, and the Emile Normand Quartet, a blazing record of latin jazz that is cleverly disguised in a pretty, if generic looking sleeve that just says 'Canada' on it. The only time I've ever seen it was when Thurston Moore bought it here used about 6 years ago. Now I know why he was so excited. Warm the poutine!
Lastly we head to the fringes for some very cool records from more or less complete unknowns. Colman delivers 'Daedalus', a late 80s symphony of DX7 wizardry, while Carola Baer's 'The Story of Valerie' is heartfelt, full-fledged Cocteaus worship from an early 90s cassette. French percussion unit Nu Creative Methods see their late 70s work restored, while a miraculous compilation LP called 'Basso Continuo' collects the best tracks from two very rare 80s cassettes by Texas 'cyberdelic ambient' producer Charles Ditto.