News
Here at Strictly Discs, we can't do what we do without you, so we want to give thanks! Come visit us Wednesday, December 12th from 10AM-8PM for our STOREWIDE CUSTOMER APPRECIATION SALE. For one day only, all of our new and used LPs, CDs and accessories will be 20% off (excludes other promotions & prior special orders). The storewide sale also includes all new & used turntables, receivers and speakers.

In addition, any special orders placed and paid for on Wednesday will be sale priced, so now's the time to knock off even the most challenging items off of your gift list! Try us, we specialize in tracking down hard to find records and CDs.

We've got all the year's top releases and the Midwest's deepest selection of used vinyl, all for 20% off plus from 4-8PM we will be serving up our holiday rum punch. Make your happy hour happier at 1900 Monroe Street. Thanks for letting us be a part of your holidays and for continuing to support physical music. Happy Holidays from all of us at Strictly Discs.
Read more...
Songwriting legends bring us fresh meat this week, including Van Morrison with his third new album in this year alone, 'The Prophet Speaks', and the latest from John Mellencamp, 'Other People's Stuff', a collection of covers and tributes. Paul McCartney's expanded reissue program heads into Wings Territory, with enlivened versions of 'Wild Life' and 'Red Rose Speedway', plus a cool 'reconstructed' version of the latter that restores its original double-album length.
We've got a new record from beloved songwriter LP called 'Heart to Mouth', plus a lovely package of live material from Coldplay on 2CD and 3LP/2DVD versions. The Hold Steady's 'Stay Positive' turns ten years old and has been reissued on vinyl as a 3LP with 8 additional B-sides.
Asian-American entertainment group 88Rising release their first showcase compilation, 'Head in the Clouds', featuring rapper Joji and guests like Greedo and Playboi Carti. Big 2018 albums from Eminem and Cardi B finally get vinyl releases, and we have a great new CD from unstoppable producer Metro Boomin.
The Grateful Dead release one of the most requested titles in the Dick's Picks series, Volume 34 from the War Memorial in 1977, plus we've got a lovely box set of Aretha Franklin's 1960s albums for Atlantic, and a limited repress of the Beta Band's 'Hot Shots II' on gold and silver vinyl. 
Morrissey's recent album 'Low in High School' gets a deluxe vinyl issue with 4 new tracks, 5 live recordings, an art print, and a new (better?) cover. One of a kind vocalist Josephine Foster delivers a new album of her cryptic, fado-influenced psych-folk with 'Faithful Fairy Harmony'. This Mortal Coil's classic 'It'll End In Tears' is back in print on vinyl. 
While supplies last, we have the limited edition Marvel Comics reimaginings of classic records from 50 Cent, GZA/Genius, and LL Cool J.
Former Madison resident Samantha Glass drops his first big LP release for Austin label Holodeck, an entrancing document of dark synthpop and light industrial songs he was working on and performing live a lot around town before he moved south. Garrett aka Dam-Funk delivers the second volume of his low-key, dreamy G-Funk instrumentals with 'Private Life II'. Mysterious UK electronic duo Amnesia Scanner finally drop 'Another Life', their long-awaited album debut for Pan.
Two choice compilations from the Soul Jazz camp this week: 'Sugar Minott at Studio One' and 'Studio One Lovers Rock'. Nobody does comprehensive sets of time-tested tunes like these guys.
In a bit of a coup, we have limited copies of the French represses of the first two albums from upright bassist and composer Henri Texier, recorded in the late 1970s. 'Amir' and 'Varech' occupy a unique space, genre-wise, organic summonings of moody, polyrhythmic folk ambience that aren't quite jazz or purely traditional, comparable in some ways to David Axelrod, Areski, and Eberhard Weber. Beloved by sample-diggers for many years, it's become impossible to find originals of either of these LPs anywhere. Believe me, I have looked! Pick up one or both and love them forever.
The Seance Centre label, which has had a stellar 2018 slate of releases, ends the year with a 2LP set of unheard music from LA-based sound engineer MJ Lallo, who daylights as a post-production and voice-over artist. She has stashed away troves of her recordings dating back to the 80s and now we get a truly amazing sampler here; 2LPs of extremely detailed, fully-realized space-pop that namechecks big names like Sakamoto and Hassell while still sounding very unique. On the same tip, we have a reissue of Japanese singer Akiko Yano's 1981 debut 'Tadaima', a wonderfully quirky record of twitchy synth-pop. We've also snagged copies of a very cool archival issue of some blazing late 70s funky black rock from Seattle courtesy of the Gangsters, with very loving packaging
Two larger than life psych and folk rarities that come around the shop every couple of years are back in stock: California private press Dead-soundalikes Relatively Clean Rivers, and 'Parallelograms', the overwhelmingly trippy and beautiful debut album from Linda Perhacs.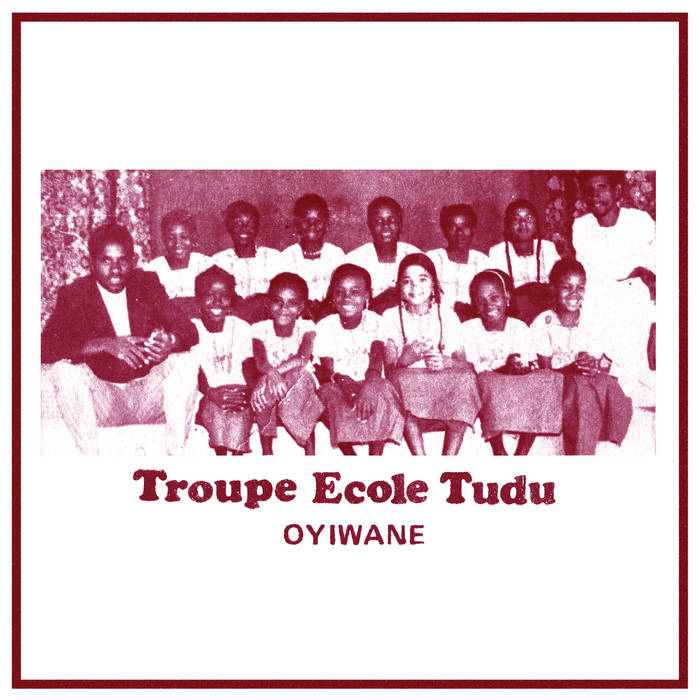 The Sahel Sounds label continues to breathe life into physical media from Northern Africa that would otherwise have disappeared without a trace, with an incredible LP issue of the 1985 cassette by Troupe Ecole Tudu, a group of teenagers from Niger led by a wonderful guitarist. This one's gotten a lot of spins here this week, with its entrancing combination of traditional guitar and choral singing. Momo Joseph's mellow Afrofunk classic 'War For Ground' is a certified banger, and is now available on LP again. The 2001 effort from the Brazilian jazz unit Itibere Orquestra Familia 'Pedro Do Espia' hit vinyl for the first time, and it's a real doozy of advanced samba-jazz hybrids, for fans of Hermeto Pascoal.
German producer Lauer swings for the fences with his latest full-length 'Power', an intoxicating album of honest synth pop that recalls Human League and Yello. Bibio returns with another installment in his ambient series, 'Phantom Brickworks,' while The Knife collaborator Peder Mannerfelt has a juicy new album out called 'Daily Routine'. We have exciting new techno from the Russian known as Nocow, the UK's Neville Watson, and Mr. Mitch, while the reissue brigades bring us rare early Rephlex biz from Synectics, 'International Smoke Signal' from No Smoke, the absolute pinnacle of UK breakbeat-meets-worldbeat, and the 10 year anniversary reissue of The Sight Below's epic, immersive ambient techno wonder 'Glider'. Also check out the latest Pop Ambient comp curated by Kompakt label owner and Gas-man Wolfgang Voigt, plus a 12" of rare 90s material from a young Morgan Geist of Metro Area!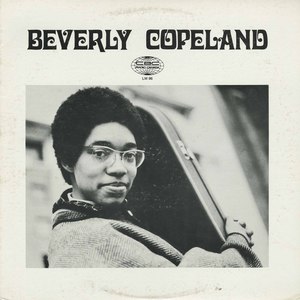 Big news from up north! We've located a new label that's doing some incredible work in the archives of the Canadian Broadcasting Corporation, reissuing some lovely LPs that barely circulated upon their release in 1970. Feast your eyes and ears on LPs from Judy Singh, Perth County Conspiracy, Beverly Glenn-Copeland, and the Emile Normand Quartet, a blazing record of latin jazz that is cleverly disguised in a pretty, if generic looking sleeve that just says 'Canada' on it. The only time I've ever seen it was when Thurston Moore bought it here used about 6 years ago. Now I know why he was so excited. Warm the poutine!
Lastly we head to the fringes for some very cool records from more or less complete unknowns. Colman delivers 'Daedalus', a late 80s symphony of DX7 wizardry, while Carola Baer's 'The Story of Valerie' is heartfelt, full-fledged Cocteaus worship from an early 90s cassette. French percussion unit Nu Creative Methods see their late 70s work restored, while a miraculous compilation LP called 'Basso Continuo' collects the best tracks from two very rare 80s cassettes by Texas 'cyberdelic ambient' producer Charles Ditto.
Read more...
Heading downstairs for this week's Used Vinyl Alert, we continue to deliver you the fruits of a very large collection of contemporary releases and reissues. As you head towards downstairs, please note 50+ fresh used boxsets that grace the upstairs cubbies - from jam bands to MOFI, it's largely here. We've got all your favorites this week with 800 LPs and 100 7"s, including plenty of rare variations and small-run printings, limited edition series, fan-club items, the whole nine.
We've got plenty of classic titles from names like Neil Young, Fleetwood Mac, the Grateful Dead, Love, Tom Petty, Velvet Underground, T Rex, Leonard Cohen, Frank Zappa, Pink Floyd, Tom Waits, and Led Zeppelin, but we take it even further with even more rare recent LPs from Pearl Jam, Jason Isbell, Andrew Bird, the Alabama Shakes, Ben Harper, Umphrey's McGee, Widespread Panic, Dave Matthews, Counting Crows, Oysterhead, Phish, Weezer, the Black Crowes, the Black Keys, the Black Lips, Red Hot Chili Peppers, Sublime, Arcade Fire, Stone Temple Pilots, and Rage Against the Machine. We've also got all manner of rare White Stripes, Jack White, Third Man and other sundry titles from the Detroit-Nashville rock and roll axis.
Indie and pop is here from Mac Demarco, Brian Jonestown, Magnetic Fields, MGMT, Sufjan Stevens, the Unicorns, the Knife, Tame Impala, Frankie Rose, Ben Gibbard, Little Dragon, JJ, Gorillaz, Elliott Smith, Khruangbin, and the Mountain Goats, plus electronic stuff from Kraftwerk, Boards of Canada, M83, LCD Soundsystem, Daft Punk, and more. Hip hop and R&B is strong with LPs from Kendrick Lamar, De La Soul, Diplo, Odd Future, rare ones from MF Doom aka King Geedorah aka Viktor Vaughn, Dr. Dre, Blood Orange, Notorious BIG, Justin Timberlake, ASAP Rocky, Clipse, and Kanye. 
80s indie and wave like the Church, Flat Duo Jets, The Cure, My Bloody Valentine, Joe Strummer, Human League, Duran Duran and U2 is joined by heavier things from Queens of the Stone Age, Liturgy, Tool, Fucked Up, Battles, Nine Inch Nails, Black Sabbath, Operation Ivy, Rancid, Pallbearer, Mastodon, and Marilyn Manson. 
Some great audiophile jazz is here from Dave Brubeck, Herbie Hancock, Norah Jones, Sonny Rollins, Dexter Gordon, Charlie Haden, and Miles Davis. Blues, folk and country are here from Albert King, Junior Kimbrough, Muddy Waters, Charley Patton, Fred McDowell, Waylon Jennings, Willie Nelson, Leo Kottke, the Louvin Brothers, Jamey Johnson, Loretta Lynn, the Everly Brothers, Iris Dement, Dwight Yoakam, Johnny Cash, and Townes Van Zandt. And we wrap with soul from Curtis Mayfield, Stevie Wonder, Ray Charles, Billy Preston, Earth Wind and Fire, The Time, The New Birth, the Miracles, the Intruders, Marvin Gaye, Archie Bell, Booker T, and James Brown!
Read more...
Pull chair up near the hearth and let me tell you the story of the incoming used cds for the week of December 7-13, 2018. The jazz train do not stop rolling and this week look for ace titles from Keith Jarrett (including the Koln show), Lou Donaldson with Grant Green and John Patton, Donald Byrd and Thelonious Monk. We got groovy efforts from Todd Terje and Flying Lotus, along with the undisputed dub masterpiece "King Tubby Meets Rockers Uptown" courtesy of Augustus Pablo. We have a trio of David Bowie albums – including "Let's Dance" – along with Courtney Barnett's latest. Heavier stuff is represented by the like of the Jesus and Mary Chain, The Melvins, Sabbath and Metallica's "And Justice for All." Check out writerly works from Bright Eyes, John Prine and Jason Isbell. That's the view from here.
Read more...
We are looking for a new shipping clerk as Will is moving to Appleton. Requirements:

•    Self-motivated and independent thinker
•    Computer proficiency
•    Flexibility
•    Strong work ethic
•    High level of organization and precise time management skills
•    Ability to lift 50 pounds

Approximately 3 hours per day (9AM-NOON), up to 6 days a week. Possible additional hours filling other duties, depending on experience.
To apply, submit letter of interest & resume to angie@strictlydiscs.com
Read more...
All CDs sale priced at $9.99 / LPs priced as marked (online and in the shop).
Read more...
Beginning Friday, Strictly Discs will have raffle tickets available for purchase for your chance to win a Beatles 50th Anniversary White Album (2LP version) signed by none other than "Dear Prudence," Prudence Farrow Bruns (Pictured above on Ringo Starr's left side).
The raffle is a benefit for two nonprofit organizations, The Sonder Project and Point Washington Medical Clinic, which are heavily involved in the Florida Panhandle recovery efforts in the aftermath of Hurricane Michael.
Raffle tickets are $5 each and will be available through Christmas Eve Dec. 24. There is no limit on how many raffle tickets you purchase. We will randomly draw a ticket and notify the winner on Dec. 26. One hundred percent of ticket proceeds will go to the Sonder Project and Point Washington Medical Clinic.
Strictly Discs is one of 45 member stores of the Coalition of Independent Music Stores (CIMS) receiving a signed album to raffle in our store. The benefit was organized by CIMS store Central Square Records, located in the beach community of Seaside, Florida, in the Panhandle. This October, Hurricane Michael, the strongest storm to ever hit the Panhandle, came on shore just east of Seaside and caused devastation that is vast and folks are in need.

Prudence Bruns (aka "Dear Prudence," the subject of the White Album song), is a Seaside local and a longtime friend of Central Square. She offered to help Central Square raise funds by signing 45 copies of the White Album.
About The Sonder Project:
The Sonder Project began as a group of volunteers who share a desire to strengthen not only their local communities, but communities across the world. Immediately following the storm, volunteers from The Sonder Project traveled to the impact areas to see if they could provide assistance. What began as an organic desire to assist our neighbors has since evolved into a highly organized daily operation to send volunteers and supplies street by street, neighborhood by neighborhood, with direction and support from local & emergency management officials.
About Point Washington Medical Clinic:
Point Washington Medical Clinic is volunteer driven, free medical clinic servicing the South Walton area. The mission of Point Washington Medical Clinic (PWMC) is to build a stronger and healthier community by providing high quality primary health care regardless of the patient's means or access. PWMC has now opened a satellite location in Panama City providing much needed medical care to those affected by Hurricane Michael.
About Prudence Farrow Bruns:
In 1968, Prudence Farrow Bruns traveled to India with her sister, actress Mia Farrow, and the Beatles to study meditation with the Maharishi Mahesh Yogi. She became so focused on practicing meditation that she would stay inside her room for hours. This prompted Paul and John to serenade Prudence outside her door with a little jingle "…The sun is up, the sky is blue, it's beautiful, and so are you…" "Dear Prudence" received her PhD from Berkley in Sanskrit and she's an expert and highly respected teacher of Transcendental meditation, an accomplished film producer, speaker and author.
Read more...
Jessica Pratt's new album Quiet Signs will be released Febraury 8th, 2019 but first she will open for Kurt Vile on December 20th at the Sylvee. All pre-orders (online or in the shop) for Quiet Signs will be entered to win a pair of tickets to the show.

Read more...
Monroe Street is fully open to two-way traffic again!
To say this has been a challenging year for us, our neighbors, our guests, and all of you reading this is a bit of an understatement. Through a maze of booming trucks, dust-clouds, and traffic cones, we've all managed to work with it, and we've relied a lot on your patience. For all that and more we say a hearty "THANK YOU!"
Despite the challenges, this 9 month experiment proves that our community is dedicated to supporting local businesses, even when the logistics are inconvenient. We're happier than ever (and riding/driving smoother!) to be here serving you the latest and greatest in music. So thanks again, and please, remember to start looking both ways again when you cross the street!
Read more...
Read more...
The basement is fully stocked with new and vintage equipment:

New turntables (Pro-Ject Debut Carbon) & New speakers (Kantu YU2)
Vintage turntables, speakers & receivers starting at $99.
Full vintage systems including turntable, receiver & speakers, starting at $299.
Read more...
This isn't the spot to lay down odds on the third race. OTB is where Others Talk Back and give you the lowdown on what they've been feeling lately. This one's for the customers.
Big Brother & the Holding Company – "Sex, Dope & Cheap Thrills"  This is the fiftieth anniversary of "Cheap Thrills." The title of this collection was the original title way back in 1968 but was changed by the record company.  This release is not a remaster of the original album, but a deep look at the sessions for the album.  The two discs include thirty tracks from the sessions, twenty-five of which have been unreleased.   There are different takes of most of the songs on the original album.  Some songs never made the cut for the album and some are multiple takes of album cuts.  It is interesting to see how some songs developed and changed during the sessions.  In fact, several may be equal or better than some of the original albums tracks.  This collection is a treasure trove for any Janis Joplin fan.  There are so many of her performances that have never been released before.   Plus there is a lot of in the studio banter that shows just how serious the band took the recording of this classic album. - Ted
Davis Bowie – "Glastonbury 2000"  Finally, this legendary performance gets a release.  This show shouldn't have been the performance of what it became.  Bowie hadn't performed in years and the band really didn't have that much time to rehearse.   But somehow Bowie pulled off one of the best shows of his career.  This greatest hits show is one of the most intense concerts of his long career.  And Bowie has had his share of legendary concerts.   This show truly captures the magic of Bowie live. - Ted
Bryan Ferry – "Bitter-Sweet"  This is the second collection of Roxy Music/Solo Career songs performed in a 1920's jazz band style.   Unlike the first album, this new album has Mr. Ferry's vocals on nine of the thirteen cuts.  What first seems a gimmick really works on this album.   The songs he selected lend themselves so well to the treatment.   And while there are several "hot" twenties jazz cuts, the majority of the tracks are tackled in a twenties Bertolt Brecht/Kurt Weill fashion.   That focus is what makes "Bitter-Sweet" so intriguing and fascinating.  And one can appreciate the strengths of the songs if they succeed in a style that is so alien to the style that they were originally recorded. - Ted
Read more...