May 28, 2020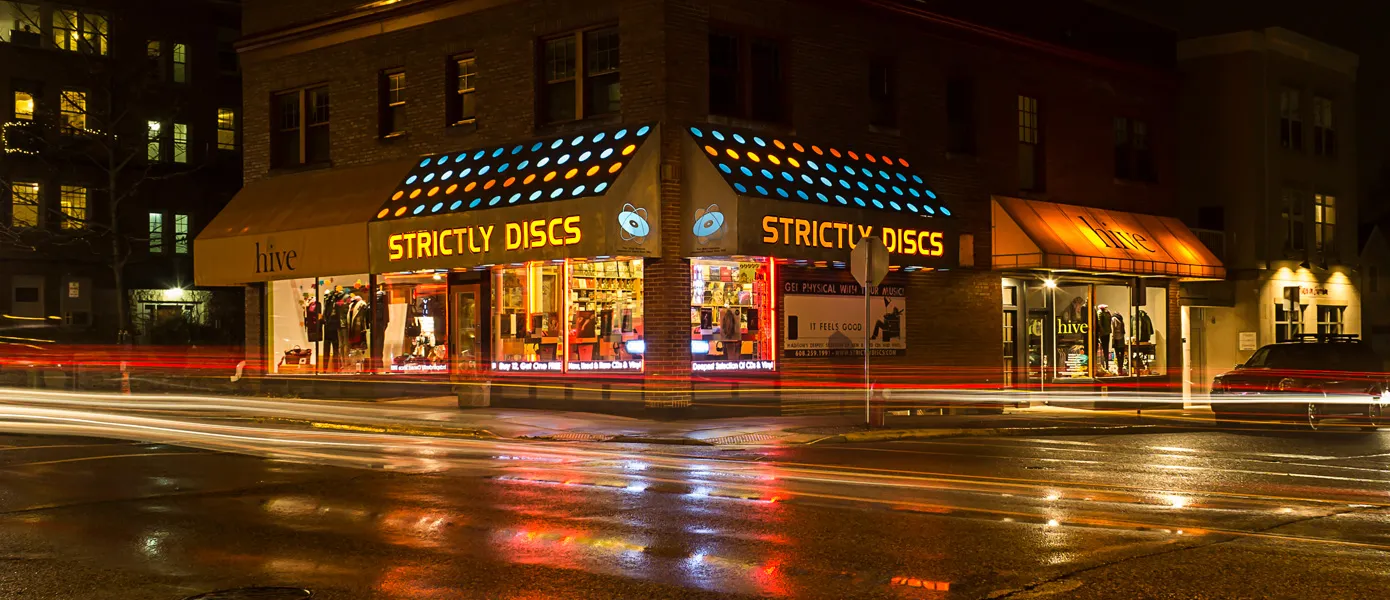 STRICTLY DISCS OPERATIONAL UPDATES - THURSDAY 5/28:
Earlier this week we moved into the first phase of Dane County's reopening plan so our capacity has increased from 5 to approximately 20.
Starting tomorrow (5/29) we will expand our hours to 10AM-5PM Monday through Saturday and 11AM-5PM on Sunday.
STRICTLY DISCS IS HIRING:
VINYL PRICING SPECIALIST:
Required skills:
Excellent customer service skills; ability to anticipate customer needs
Computer proficient

A passion for music, and†a broad, deep base of recorded music history
Knowledge of Goldmine standards & experience grading and pricing records

Knowledge of stereo equipment/functionality
Availability to work nights and weekends
Ability to lift and carry 50 pounds repeatedly
RETAIL/FRONT COUNTER STAFF:
Required skills:
Excellent customer service skills; ability to anticipate customer needs
Computer proficient

A passion for music, and†a broad, deep base of recorded music history
Availability to work nights and weekends

To apply, submit letter of interest & resume to angie@strictlydiscs.com
NEW THIS WEEK AT THE SHOP:
Hey everyone. This week's new release rundown includes some LP releases we have waited many moons for, starting with the breathtaking and tragically final album from rapper, singer and multi-instrumentalist MAC MILLER. 'Circles' comes to us on clear vinyl with a large poster included. KING GIZZARD's†latest†release, 'Chunky Shrapnel', is a live album, accounting for their berserker 2019 Euro tour. LADY GAGA is out of her chrysalis again with a new album called 'Chromatica', in the shop on clear vinyl while copies last.†
'Permanent Waves', our most frequently requested album from RUSH, turns 40 years old with an expanded reissue. The latest Numero Group release returns to the label's bread and butter: obscure, yet undeniable Midwestern soul. TOMMY MCGEE recorded snappy organ-led funk for a variety of Michigan labels in the 60s/70s, and all his songs are collected on 'I'm A Stranger'. Unheard recordings from some of the earliest performances of the legendary DOC WATSON and GAITHER CARLTON have been collected by the Folkways label; these incredible tunes date back to Greenwich Village, 1962.†
The PRINCE vault bestows fresh treasures this week, with expanded versions of turn of the century releases from the king of pop/funk invention: 'Up All Nite', 'One Night Alone', 'One Night Alone Live', and 'Rainbow Children' all get LP reissues, and a 4CD/1DVD set collects them all in one place for the first time.†
Some of our favorite releases from the International Anthem label are back in stock after a brief absence, including a trio of LPs from MAKAYA MCCRAVEN, and 'The New Breed' from JEFF PARKER.
LA rising star ASHE sees her Eilish-ish double EP 'Moral of the Story' come to us on vinyl, and we have a cool new record from the Bobbie Gentry-style country funker NICOLE ATKINS. We all love FLYING LOTUS and his rapper pals, but sometimes you just want to hear the music without all the talking, so have a listen to the 'Flamagra Instrumentals'!
Some very cool upcoming preorders have been announced lately, so please point yourselves to†strictlydiscs.com†and get your copy reserved! Limited color vinyl versions are available while they last.
Muzz 'Muzz' (Paul from Interpol and friends) coming June 5
The National "High Violet Expanded Edition" 3LP coming June 19
Phoebe Bridgers 'Punisher' coming June 19
Khruangbin 'Mordecai' coming June 26
Against All Logic '2017-2019' coming June 26
Arca 'KiCk i' coming July 17
PJ Harvey "Dry" and "Dry - Demos" coming July 24
Courtney Marie Andrews "Old Flowers" coming July 24
The Lemon Twigs 'Songs for the General Public' coming August 21
Run the Jewels 'RTJ4' coming September 18
USED VINYL ALERT:
Heading downstairs for this week's Used Vinyl Alert, we get even a little bit more back to normal in the basement with a balanced diet of bangers in the new arrivals. Tried and true titles from the Beatles, the Band, Queen, the Rolling Stones, Bowie, Led Zeppelin, the Grateful Dead, and Bob Dylan rule the day, plus essential heat from Thin Lizzy, Traffic, UFO, Santana, Todd Rundgren, Sparks, Rush, the Doors, and the Blasters.†
Do you want new wave? How about Talk Talk, the Clash, Dead Milkmen, the Cure, David Byrne, Erasure, Tears For Fears, Peter Gabriel, the B52s, Visage, REM, Sinead O'Connor, Giant Sand, and so many more.†
Some jazz stunners include rare early pressings from Hank Mobley, Lee Morgan, Jimmy Smith, and Pharaoh Sanders, plus more from Hubert Laws, Chico Hamilton, Miles Davis, John Coltrane, Sam Rivers, and Dave Brubeck. Soul and funk is in from Roberta Flack, Gene Chandler, Stevie Wonder, Ike and Tina, Aquarian Dream, Earth Wind and Fire, Sam & Dave, and James Brown.
A lovely range of folk, country and traditional LPs includes some cool Folkways titles, Irish and Celtic trad, Leo Kottke, Pierre Bensusan, Joan Baez, New Lost City Ramblers, Odetta, Dillard Chandler, Flatt and Scruggs, Robert Finley, Mac McAnally, and Johnny Cash, plus some blues from Muddy Waters, Don Preston, and Johnny Winter.†
Classic early rap is in from Tone Loc, Kool Moe Dee, LL Cool J, Jazzy Jeff and the Fresh Prince, and Heavy D, plus a slew more electro/rap EPs. We round things out with some deep soundtracks, reggae, and international LPs.
STRICTLY DISCS IS ON SPOTIFY!
Dogs and cats living together! Strictly Discs now has a Spotify channel. Every time one of us at the shop puts on a record, it's because we think someone else within earshot is going to like it, too.†One of the things we've missed the most about having our doors temporarily closed is not being able to select the in-store play tunes for our customers to hear. It's the fun part of this job, and we want it back! Spotify users, point yourselves to our profile

†

HERE†and click around. We've compiled a number of playlists, with more to come. Be sure to subscribe and check in on the "STRICTLY SELECTOS" playlist, as it will change each week with a fresh rundown of the titles we are featuring in this very email! New songs will appear there every Thursday, and are available to order online or over phone/email.
FACE MASKS AVAILABLE TO BENEFIT MONROE STREET:
BACK IN STOCK!†Need a face mask? The Monroe Street Merchants Association has commissioned a batch of professionally-made cotton masks in a variety of colors and patterns. They are available now for $10 and can be added to any curbside/delivery order. Proceeds from the sale of the maskes will support†promotions to help Monroe Street businesses recover from the pandemic once we are all able to reopen. Please call us to coordinate payment/pick-up (608.259.1991).†



STRICTLY DISCS CURATED BOXES OF 45S & LPS:
Demand for our Rando Boxes has been wild and fun - 2020 will be remembered as the year of the RANDO, among other things. However as we now pivot to focusing on store operations and used buying, we†have stopped availability on the full rando for the time being.
However, we do still have plenty of CLASSICAL RANDO and 45 RANDO options available!†
††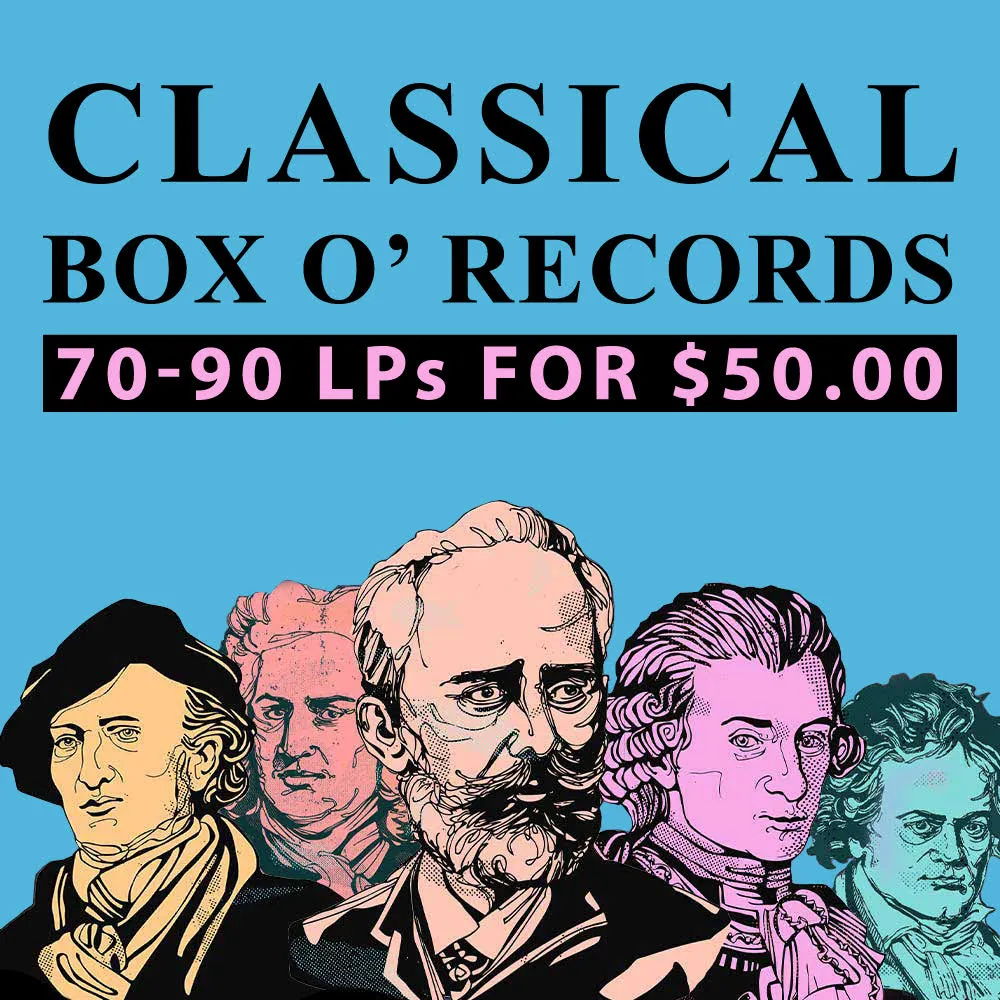 †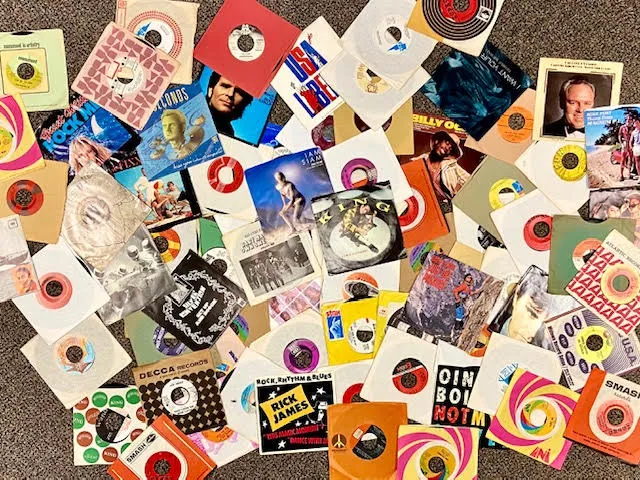 These options available for pick up and delivery by calling the shop between 10AM and 5PM Monday - Saturday.
IMPORTANT RECORD STORE DAY UPDATE!
It's an unusual year, which means unusual news about Record Store Day.†
Earlier this spring, Record Store Day announced a rescheduled June 20 date for the annual holiday, but with ongoing health and safety concerns, we now have a new plan.
Instead of a single-day global celebration, the 2020 releases will now be available over a series of monthly **RSD Drops** events, from August to October, followed by a regularly-scheduled Black Friday in November. This means we'll have four months of release events Ė the RSD 2020 exclusives spread out over three months, followed by a new round of exclusives for Black Friday Ė to end this strange year on a high note.
If you missed the deadline to make a wishlist†earlier this year, great news! On or around June 1, we will be rolling out a new, revised wishlist system to reflect the new RSD Drop schedule. If you already completed a wishlist, you will need to re-create one. We will have more instructions on this in a forthcoming email.
We appreciate your patience and understanding as we evolve on the fly with this one. Our goal is to keep the RSD spirit intact, connecting musicians, fans and record stores in a time where we need eachother the most!
Here's the official announcement from Record Store Day headquarters:
Since 2008, Record Store Day has grown into the worldís largest single-day music event, shining a light on the culture of the indie record store across the globe. In 2020, that world is different, so Record Store Day will be, too. RSD is now scheduled to be celebrated with special, properly-distanced release dates on Saturdays in August, September and October.
Record Store Day will look very different this year, but supporting indie record stores may be more important than ever. We don't know what sort of rules will be in place, or what sort of gatherings people will be in the mood for this year, so we're focusing on the music and getting the really great titles on the RSD official list this year into the stores and into your hands, in the most financially and socially responsible way.
The titles on the RSD 2020 official list, launched on March 5, will be released at participating record stores on one of these three RSD Drops: Aug. 29, Sept. 26 and Oct. 24. The new version of The List, with newly assigned RSD Drops dates, will launch on June 1, so check back here for a look at when you'll be able to pick up the titles on your RSD 2020 wishlist.
SELL US YOUR CDS & LPS:
Yes, we are still buying! Call Ron to schedule (608.213.3610).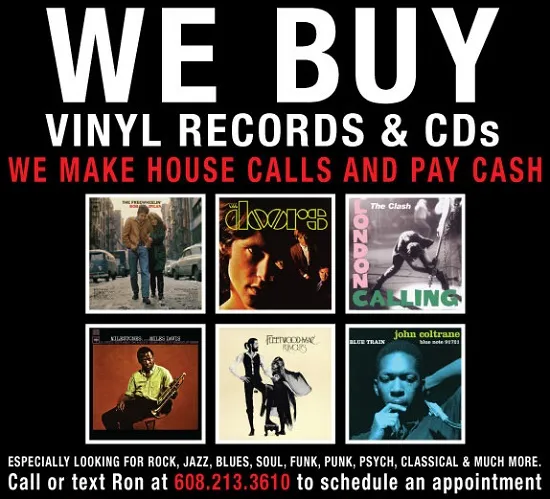 OTHERS TALK BACK:
This isn't the spot to lay down odds on the third race. OTB is where Others Talk Back and give you the lowdown on what they've been feeling lately. This one's for the customers.
Steve Earle and the Dukes - "Ghosts of West Virginia"† This album is a soundtrack to a new play ("Coal County") that memorializes a 2010 coal mine explosion in West Virginia that killed twenty-nine miners.† Mr. Earle and his band explore the hardscrabble world of modern day coal mining and then the poignant aftermath of the explosion.† The emotionally explicit nature of the concept is handled tastefully and respectfully but still delivers quite an impassioned wallop† The uncomplicated nature of the subject matter has led Mr. Earle to do what he has often excelled at in the last thirty years or so - writing dazzling music and lyrics." Ghosts of West Virginia" is a reminder of what an extraordinary talent Mr. Earle has become. And it is also without a doubt one of his best albums released during the last dozen years or so. -Ted
A MESSAGE FROM OUR FRIENDS AT FARLEY'S HOUSE OF PIANOS:
Buy a Digital Piano by May 30 and Get Free Lessons



So many families have asked about beginning to study piano during this time that†Farley's House of Pianos†has arranged for safe curbside pickup or delivery of keyboards and digital pianos. And we're including four free virtual lessons with each digital instrument purchased by May 30! This is the perfect time for children to begin piano or adults to finally satisfy that dream.

Farley's House of Pianos†is fulfilling in-person, phone, and email orders. Experience the joy of music in your life. Let us show you how easy it is.

Farley's House of Pianos
6522 Seybold Road
Madison, WI

Monday - Saturday 12pm - 4pm or by appointment
608.271.2626, option 1
steve@farleyspianos.com
View current digital piano specials†HERE.

Ron, Ryan, Angie, Marty, Evan, Ben, Matt, Will, Ed, Larry, Mark, Jack, Eric & Dave