May 21, 2020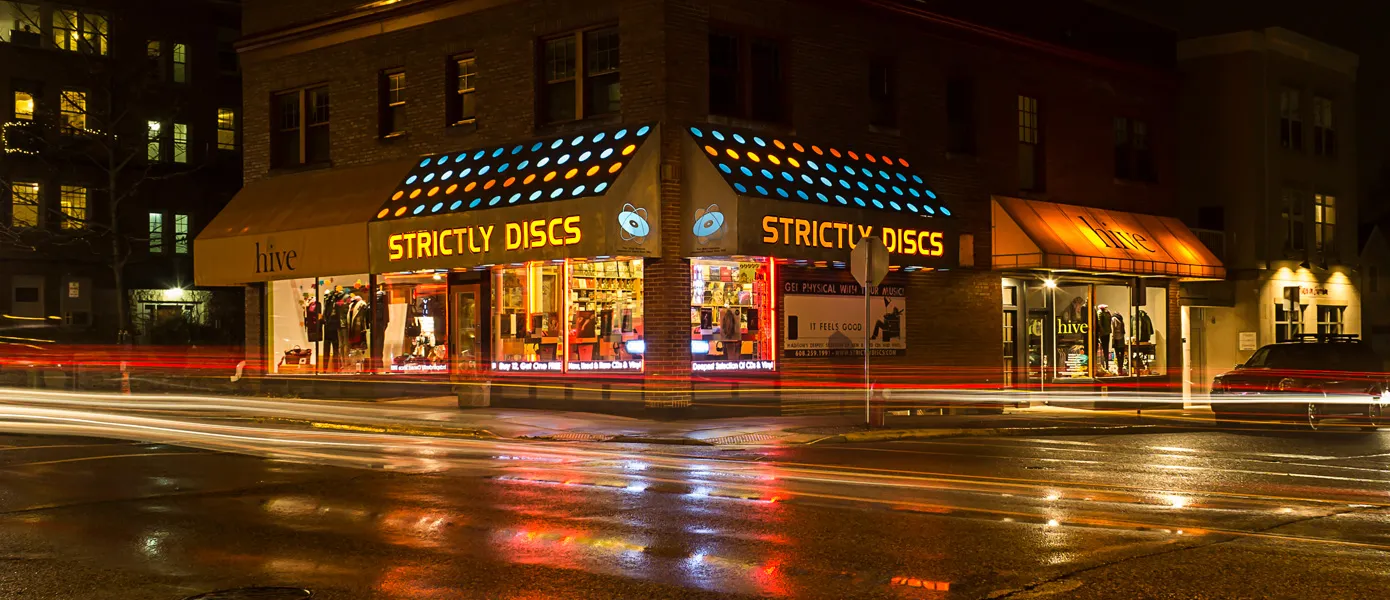 FOUR DAYS LEFT FOR STRICTLY DISCS T-SHIRT
TO BENEFIT SHOP - STAY SAFE & HAVE #HOPE:
After Record Store Day was postponed, the custom clothing company Bonfire out of Richmond, VA contacted us wanting to design a limited edition Strictly Discs shirt highlighting our current message of safety & hope during these unprecedented times.
Bonfire's mission is To Strengthen & Inspire Communities. Well, we are humbled by our community that believes, like we do, that music is essential.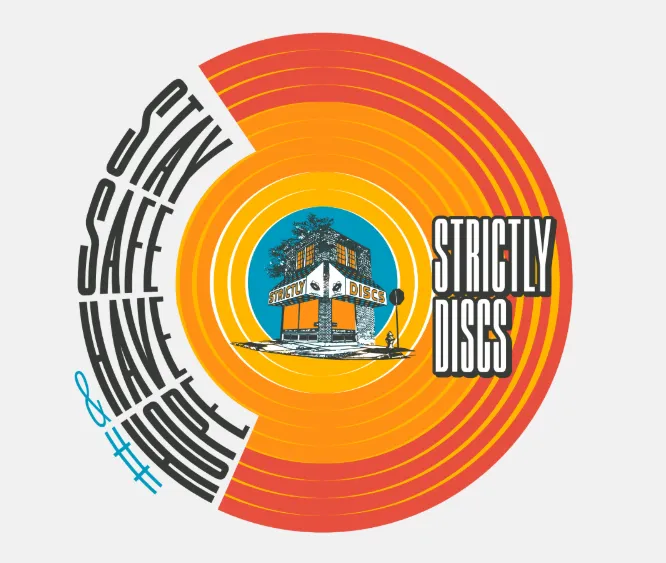 The related t-shirts/hoodies for adults/children will be delivered directly to your door.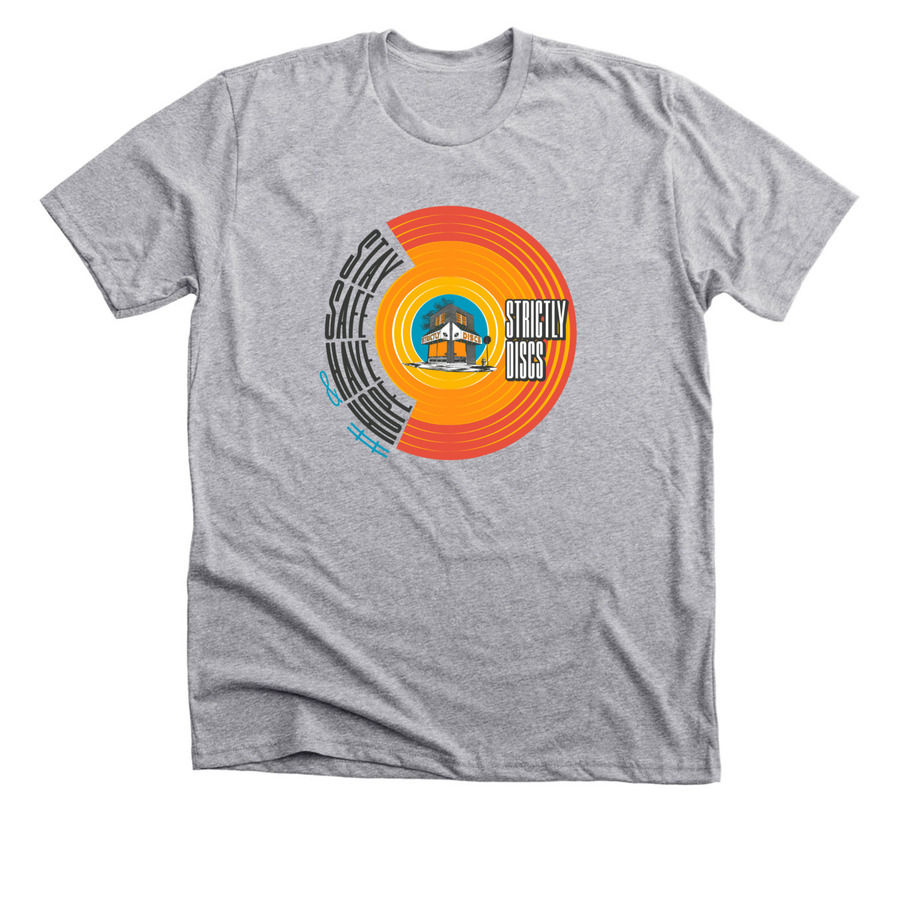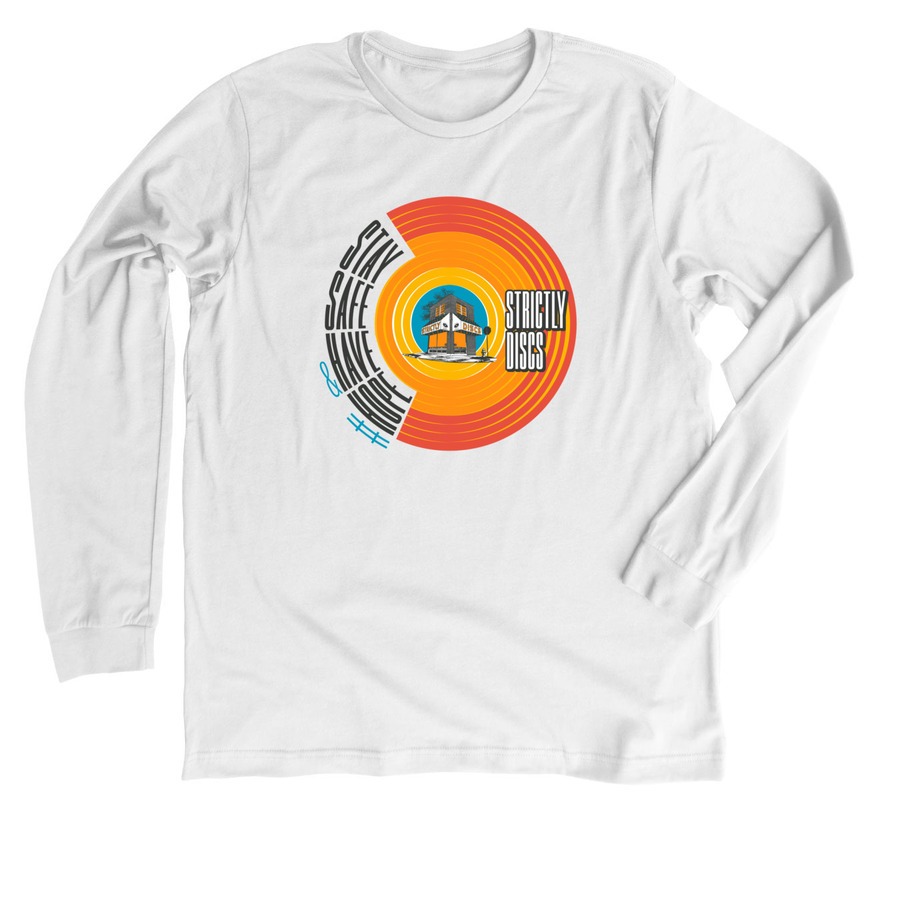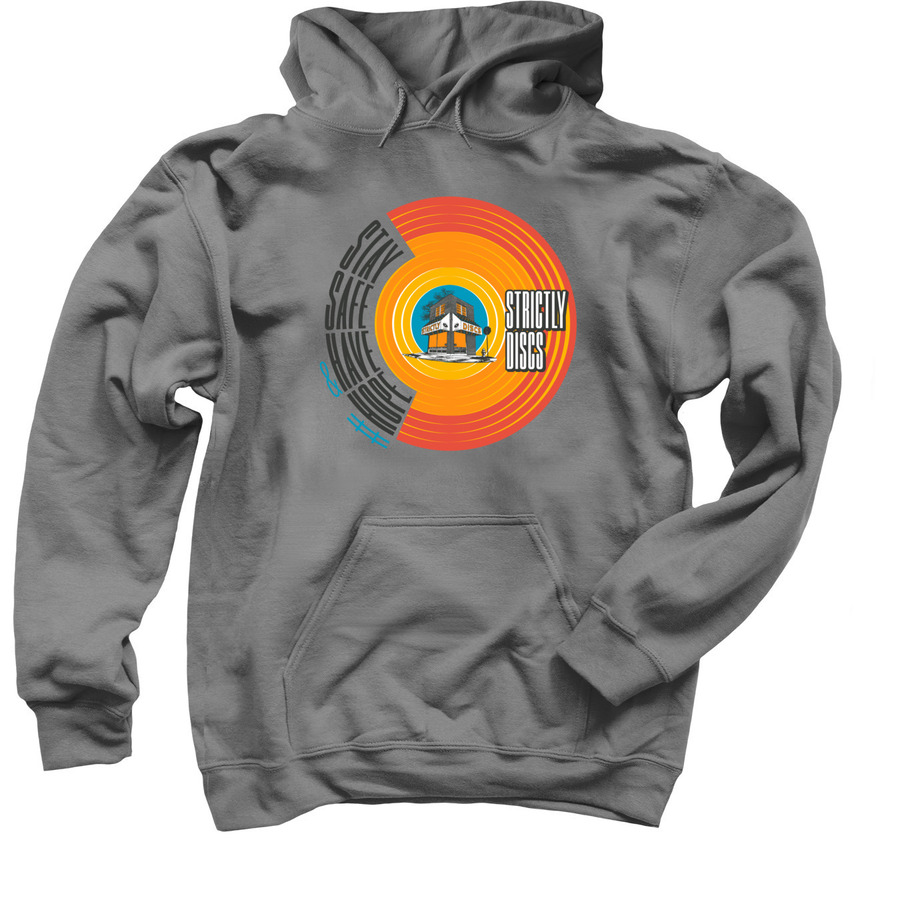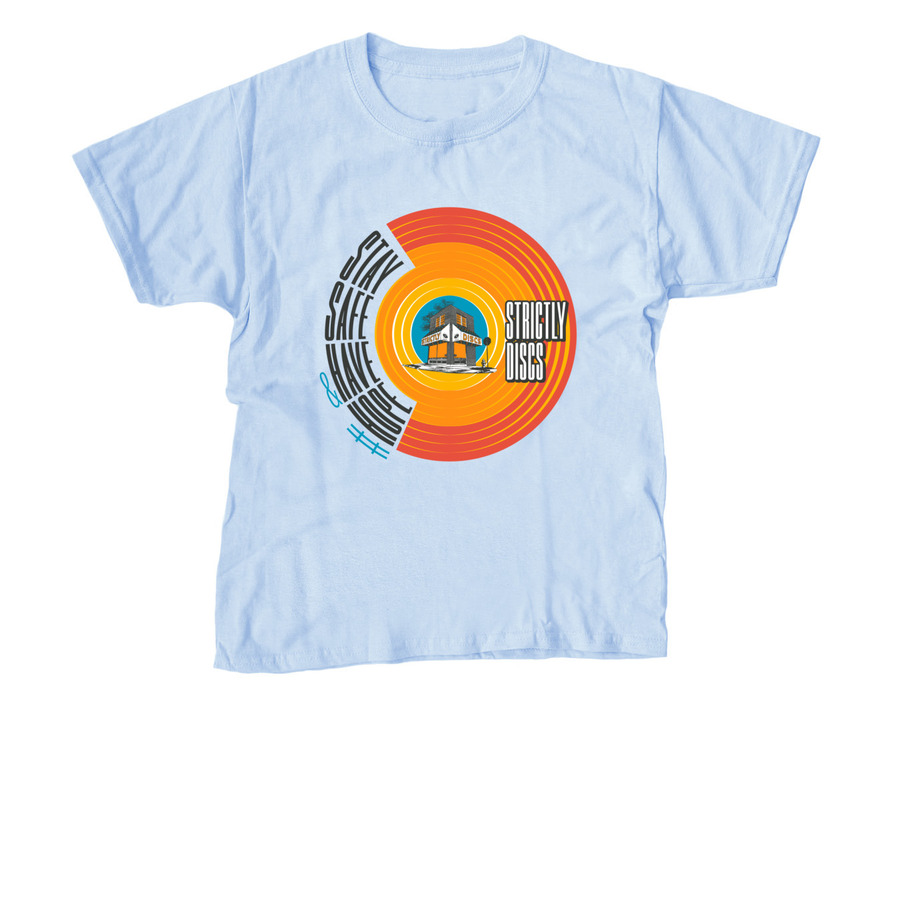 For our campaign Bonfire is donating proceeds back to us as they too are fans of Strictly Discs. Now that's rad.
Purchases help ensure Strictly Discs survives this crisis and continues to be your music resource. We are humbled by our community who believes, like we do, that music is essential. 
Our staff thanks you all for your ongoing support. Stay safe & have #hope. 
NEW THIS WEEK AT THE SHOP:
Quarantine...schmorantine? We have a proper truckload of new releases in the house this week, to rival the street dates of yore. Been a real pleasure to round these up this week, starting with the new one from STEVE EARLE AND THE DUKES. 'Ghosts of West Virginia' is Earle's olive branch to those who don't vote the way he does, and unfolds with his customary Texas bluegrass style. We have the limited color version of this one, and a limited supply of very cool slipmats to give away with purchase. MARK LANEGAN's excellent latest album 'Straight Songs of Sorrow' is finally here on LP after a short delay, and we have the most powerful work yet from Chicago multi-instrumentalist pop maestro NNAMDI, also on limited color vinyl. Heroes of the DIY pop underground JAD FAIR and DANIEL JOHNSTON teamed up for 'It's Spooky' way back in 1989, penning classics like 'I Met Roky Erickson' and 'I Did Acid With Caroline'. This rare gem is now released as a 2LP, expanded with more tracks!
Mature, well-seasoned folk pop is here from UK upstart EVE OWEN, produced by Aaron Dessner of the National and released on his PEOPLE label. Several of our favorite records over the last decade have bore the instrumental stamp of Chicago guitarist and songwriter JAMES ELKINGTON. When he's not touring/sitting in with gems like Joan Shelley, Steve Gunn, or Jeff Tweedy, Elkington is making delicate, revival-style folk in the tradition of Chapman, Thompson and Jansch, honed to perfection on 'Ever Roving Eye'. TRACE MOUNTAINS is the solo debut of Dave Benton from the band LVL UP; 'Lost in the Country' is driving, jangly pop in the vein of classic Yo La Tengo. 
Legendary Ethiopian vibraphonist MULATU ASTATKE collaborates with the Australian afro-jazz unit BLACK JESUS EXPERIENCE on a majestic set of groove called 'To Know Without Knowing'. Detroit electro-pop purists ADULT. have never wavered in their dedication to their clinical, powerfully minimalist brand of dance, as scenes and decades have come and gone; 'Perception Is/As/Of Deception' is one of their strongest albums yet. NYC art-rocker Christina Schneider lets fly a real corker as LOCATE S,1 in a style akin to St. Vincent or Cate Le Bon. 
On the heels of a reissue of his 20-year old classic 'Multila', we now have the first new album from VLADISLAV DELAY in several years. 'Rakka' shows the Finnish producer (real name Sasu Ripatti) continuing to evolve rapidly, mapping vast ecosystems of rhythm stripped of any excess. We're also thrilled to finally be stocking perhaps the most crucial Ripatti release ever, the 2000 album 'Vocalcity' under his LUOMO alias. This epic 3LP whopper kicked off a new century of dance music in impeccable style, expertly blending vibrant vocal house, sleek dub refraction, and constantly cycling layers of techy brilliance. Twenty years later, this one still sounds like the top of the pyramid. On the same note, we welcome a repress of the 1999 EP 'Oktember' by the one and only GAS, featuring two elongated doses of the ambient master's studies in drifting, forest-like strings. 
'It Should Be Us', the 2019 release from techno auteur ANDY STOTT is back in stock, and we have exquisite new albums of touched atmospheres from post-club producers HODGE and TRIPEO, both of which ably satisfy a need for contemplative "home listening" in the techno realm.
'Disruptions of Form' is the latest album of glacial, abstract electronics from producer ECHIUM. The Danish duo of FREDERIK VALENTIN and LOKE RAHBEK have gifted us one of 2020s strongest instrumental releases with 'Elephant', a deep set of touching, vaguely synthetic modern classical pieces that glimmer with great poise. Two under-celebrated giants of guitar abstraction, BILL ORCUTT and MALCOLM MORLEY unite under similar circumstances on 'Electric Guitar Duets'. 
Japanese chillout duo COASTLINES see their 2019 debut get it's first release outside of their homeland, with a gorgeous new edition from the Be With label. This is Latin and Samba-influenced Balearica of the absolute finest vintage. Relatively unknown San Francisco group SWEET TRIP recorded a handful of truly visionary albums around the turn of the century, peaking with 'Velocity. Design. Comfort.', which has inexplicably never made it to vinyl until now. A unique blend of expansive shoegaze, postcard pop, and bit-crushed IDM brightness collide (literally) on this album in a way that simply hasn't been done before or since. Act fast on this limited release, as well as the latest album of elegant string drone from CLARICE JENSEN. 
A much-needed spotlight continues to shine on the vast archives of the Smithsonian Folkways label, with new LP reissues in this week for two obscure but essential gems from the 1970s. ANN MCMILLAN's sole output for the label, 1978's 'Gateway Summer Sound', is a deliriously effective blend of animal and bird sounds, synth, and concrete technique. ENTOURAGE MUSIC & THEATRE ENSEMBLE were active in the 1970s experimental scene of upstate New York, where they composed magically inventive folk-fusion to accompany dance performances. 'The Neptune Collection' is one of their most prized albums, famously sampled by Four Tet. Pro tip: if you like Four Tet, you basically need anything he's ever sampled on your shelf. Last up, and back in print at last is the modestly packaged yet immeasurably wonderful LP of unreleased demos from Nigerien 
synth pioneer MAMMAN SANI, who is said to have played the *first synthesizer in Africa* in the early 1970s. 
USED VINYL ALERT:
Heading downstairs (five at a time) for this week's edition of the Used Vinyl Alert, we've got some very nice freshies stashed at strategic locations throughout the basement. 
Primo jazz is in from Monk, Miles, Sonny Rollins, Stanley Turrentine, Dexter Gordon, the 3 Sounds, Tony Williams, McCoy Tyner, Wayne Shorter, Bobby Hutcherson, Jimmy Smith, Bennie Maupin, Archie Shepp, and loads more.
Soul classics are in from Barbara Mason, Sam Cooke, Bobby Womack, Gary Chandler, Sly Stone, Teddy Pendergrass, Richie Havens, Roberta Flack and Sade. Blues comes through from Taj Mahal, the Wild Tchoupitoulas, Leadbelly, John Lee Hooker, and more.
Catalog essentials from Jimi Hendrix, Roxy Music, Talking Heads, Sonic Youth, Bob Dylan, Billy Joel, ZZ Top, Little Feat, Pete Townshend, CSNY, and many more, plus folk and trad gems from Hoyt Axton, Woody Guthrie, Oregon, Django, Doc Watson, Bill Staines, and the Carter Family. 
We are loaded up with cult movie soundtracks, a deep trove of rare classical, plus compilations aplenty including some Cruisin's, some girl group comps, and Dr. Demento specials.
MEMORIAL DAY HOLIDAY HOURS:
The shop will be open on Memorial Day, Monday May 25th from 11AM-3PM.
STRICTLY DISCS IS ON SPOTIFY!
Dogs and cats living together! Strictly Discs now has a Spotify channel. Every time one of us at the shop puts on a record, it's because we think someone else within earshot is going to like it, too. One of the things we've missed the most about having our doors temporarily closed is not being able to select the in-store play tunes for our customers to hear. It's the fun part of this job, and we want it back! Spotify users, point yourselves to our profile

 

HERE and click around. We've compiled a number of playlists, with more to come. Be sure to subscribe and check in on the "STRICTLY SELECTOS" playlist, as it will change each week with a fresh rundown of the titles we are featuring in this very email! New songs will appear there every Thursday, and are available to order online or over phone/email.
FACE MASKS AVAILABLE TO BENEFIT MONROE STREET:
BACK IN STOCK! Need a face mask? The Monroe Street Merchants Association has commissioned a batch of professionally-made cotton masks in a variety of colors and patterns. They are available now for $10 and can be added to any curbside/delivery order. Proceeds from the sale of the maskes will support promotions to help Monroe Street businesses recover from the pandemic once we are all able to reopen. Please call us to coordinate payment/pick-up (608.259.1991). 



STRICTLY DISCS CURATED BOXES OF 45S & LPS:
Demand for our Rando Boxes has been wild and fun - 2020 will be remembered as the year of the RANDO, among other things. However as we now pivot to focusing on store operations and used buying, we have stopped availability on the full rando for the time being.
However, we do still have plenty of CLASSICAL RANDO and 45 RANDO options available!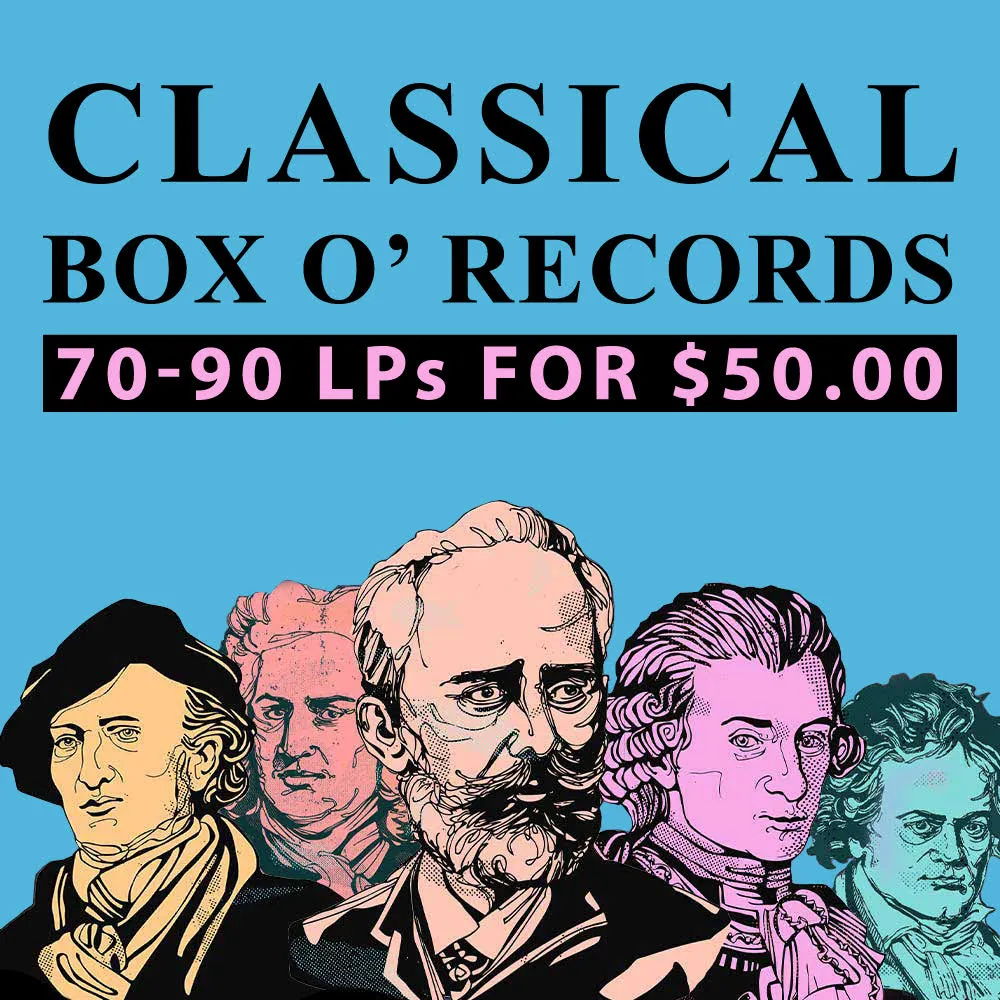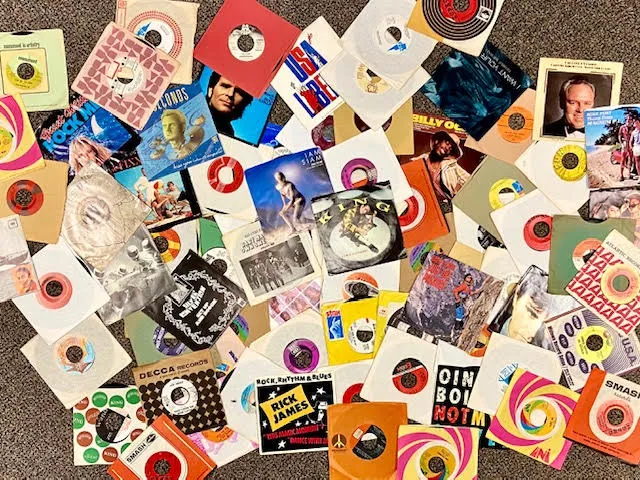 These options available for pick up and delivery by calling the shop between 10AM and 5PM Monday - Saturday.
IMPORTANT RECORD STORE DAY UPDATE!
It's an unusual year, which means unusual news about Record Store Day. 
Earlier this spring, Record Store Day announced a rescheduled June 20 date for the annual holiday, but with ongoing health and safety concerns, we now have a new plan.
Instead of a single-day global celebration, the 2020 releases will now be available over a series of monthly **RSD Drops** events, from August to October, followed by a regularly-scheduled Black Friday in November. This means we'll have four months of release events – the RSD 2020 exclusives spread out over three months, followed by a new round of exclusives for Black Friday – to end this strange year on a high note.
If you missed the deadline to make a wishlist earlier this year, great news! On or around June 1, we will be rolling out a new, revised wishlist system to reflect the new RSD Drop schedule. If you already completed a wishlist, you will need to re-create one. We will have more instructions on this in a forthcoming email.
We appreciate your patience and understanding as we evolve on the fly with this one. Our goal is to keep the RSD spirit intact, connecting musicians, fans and record stores in a time where we need eachother the most!
Here's the official announcement from Record Store Day headquarters:
Since 2008, Record Store Day has grown into the world's largest single-day music event, shining a light on the culture of the indie record store across the globe. In 2020, that world is different, so Record Store Day will be, too. RSD is now scheduled to be celebrated with special, properly-distanced release dates on Saturdays in August, September and October.
Record Store Day will look very different this year, but supporting indie record stores may be more important than ever. We don't know what sort of rules will be in place, or what sort of gatherings people will be in the mood for this year, so we're focusing on the music and getting the really great titles on the RSD official list this year into the stores and into your hands, in the most financially and socially responsible way.
The titles on the RSD 2020 official list, launched on March 5, will be released at participating record stores on one of these three RSD Drops: Aug. 29, Sept. 26 and Oct. 24. The new version of The List, with newly assigned RSD Drops dates, will launch on June 1, so check back here for a look at when you'll be able to pick up the titles on your RSD 2020 wishlist.
SELL US YOUR CDS & LPS:
Yes, we are still buying! Call Ron to schedule (608.213.3610).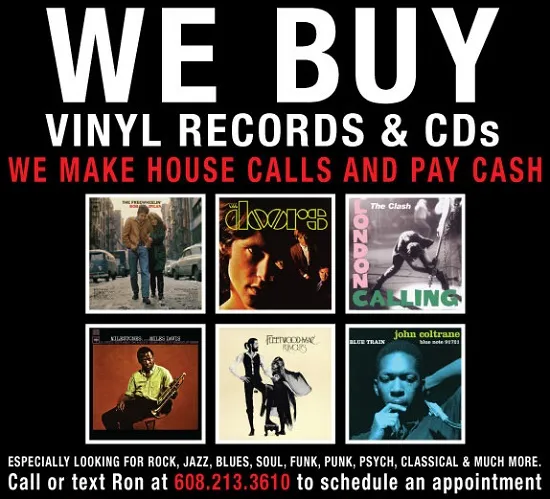 OTHERS TALK BACK:
This isn't the spot to lay down odds on the third race. OTB is where Others Talk Back and give you the lowdown on what they've been feeling lately. This one's for the customers.
Chatham County Line - "Strange Fascination"  Chatham County Line started out as a bluegrass band way back at the beginning of the century.  But in the intervening decades the band has moved way beyond any limitations inherent  in bluegrass.  And "Strange Fascination," the band's tenth studio album shows them at the height of their musical prowess.  The music has a classic country feel.  I am thinking of late forties and early fifties country along with a big dose of sixties country rock as a comparison.  The lyrics also mirror the concerns of classic country songs too.  But "Strange Fascination" is not a a simple imitation of a style from yesterday..  The album takes the best of the past and marries it with impressive and moving songwriting that simply shows the depth of their musical and lyrical talent.  "Strange Fascination" is a strong and solid album from a band whose time to shine has finally come. - Ted

Ron, Ryan, Angie, Marty, Evan, Ben, Will, Ed, Larry, Mark, Jack, Eric & Dave