May 14, 2020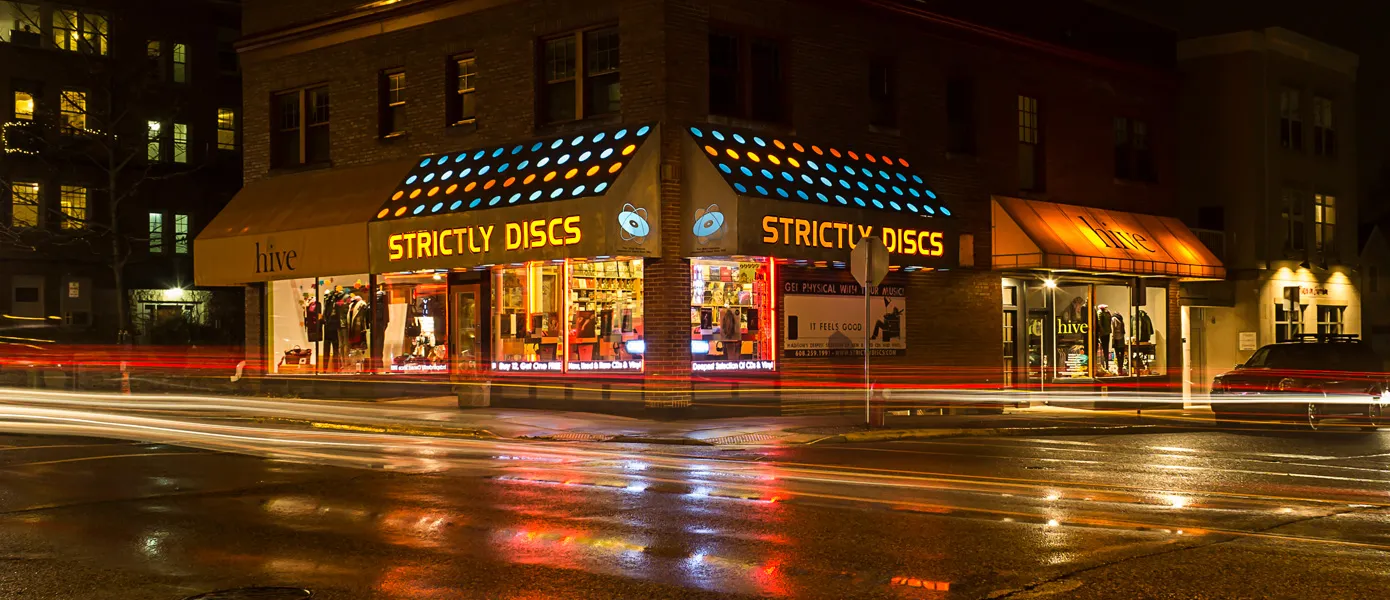 OPENING FRIDAY MAY 15TH:
Strictly Discs will cautiously be opening its doors to allow in-person browsing on Friday May 15th from NOON-5PM. We look forward to welcoming you back to the shop!
We currently plan to continue these open browsing hours, 7 days a week, while continuing to offer our very popular curbside pickup, $1 Dane County delivery, and 1st Class USPS shipping options for your music needs.
SAFE SHOPPING DETAILS BELOW:
We are allowing 5 customers inside the store at a time.
If folks need to wait outside, we will have markers on the sidewalk heading westbound up Monroe Street (away from Trader Joes).
In accordance with CDC guidelines, we are making masks & gloves mandatory for all visitors to the store.
•  Please bring your own mask to wear
•  If you do not have a mask, we will supply you a disposable mask
•  Please use only our disposable gloves for browsing
•  A touchless disposal for your gloves will be available at the door on your way out
•  Hand sanitizer will also be available at the door
•  If you are feeling ill in any way, please do not come to the store
If possible, please limit your "browsing party" to yourself, as any people with you will add to the wait time for those outside. 
STORE MODIFICATIONS FOR SAFETY:
•  A plexiglass shield has been installed at the checkout
•  Credit card payments are as touchless as possible (no signature or PIN required)
•  Listening stations have been disabled & some LP/CD racks near our workstations have been emptied
•  New arrival used LPs in the basement have been spaced out to allow multiple browsers
•  We have air purifiers both upstairs & down
•  We will be disinfecting all frequently used surfaces regularly & the store will be completely disinfected nightly with a UV sanitizer
•  All staff will be wearing masks
CURBSIDE AND DELIVERY STILL A-OK:
All that said, we want to encourage as many of you as we can to continue to utilize our curbside and delivery options, if you can. We are happy to field any and all requests via phone or email, and have what you need waiting for you to pick up safely.
It's been a pleasure to stay in touch with everyone this way and we thank you for your ongoing support of our shop.
Thank you, stay safe & have #hope.
STRICTLY DISCS T-SHIRT TO BENEFIT SHOP - STAY SAFE & HAVE #HOPE:
After Record Store Day was postponed, the custom clothing company Bonfire out of Richmond, VA contacted us wanting to design a limited edition Strictly Discs shirt highlighting our current message of safety & hope during these unprecedented times.
Bonfire's mission is To Strengthen & Inspire Communities. Well, we are humbled by our community that believes, like we do, that music is essential.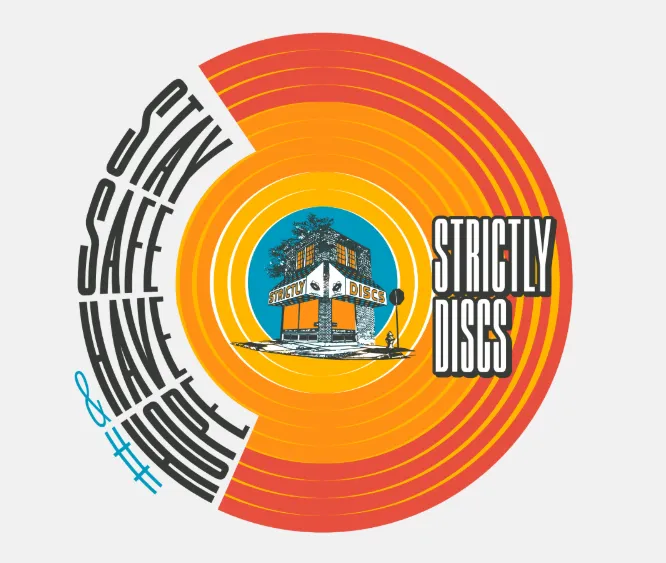 The related t-shirts/hoodies for adults/children will be delivered directly to your door.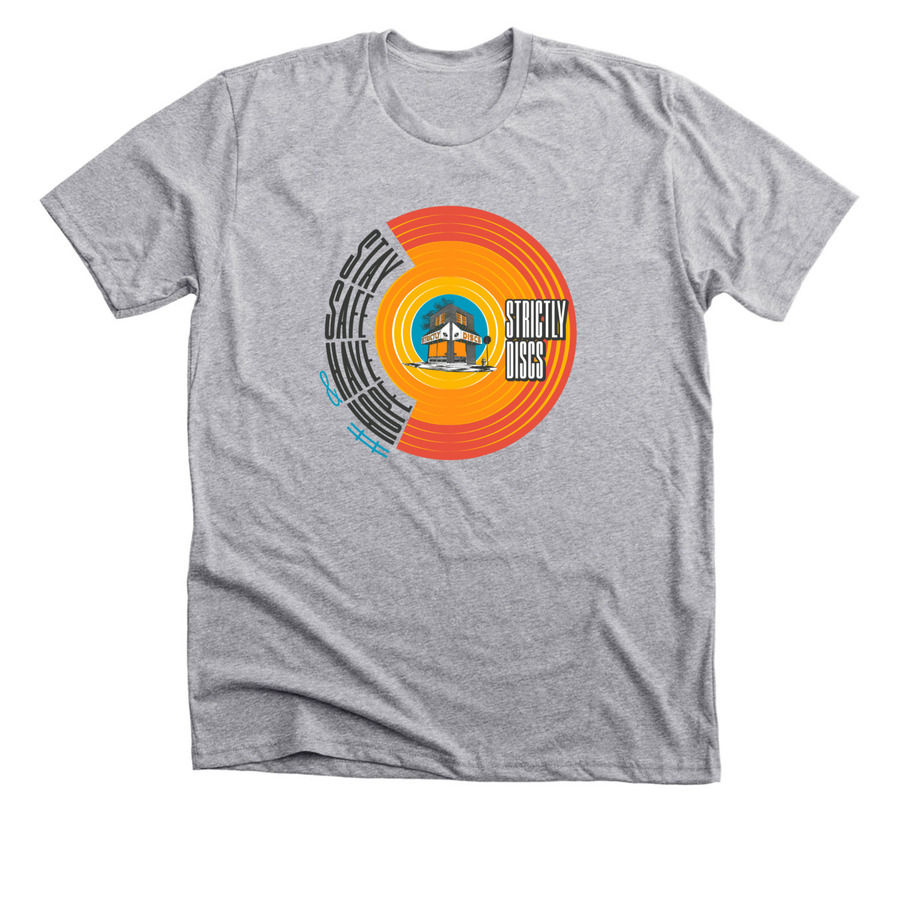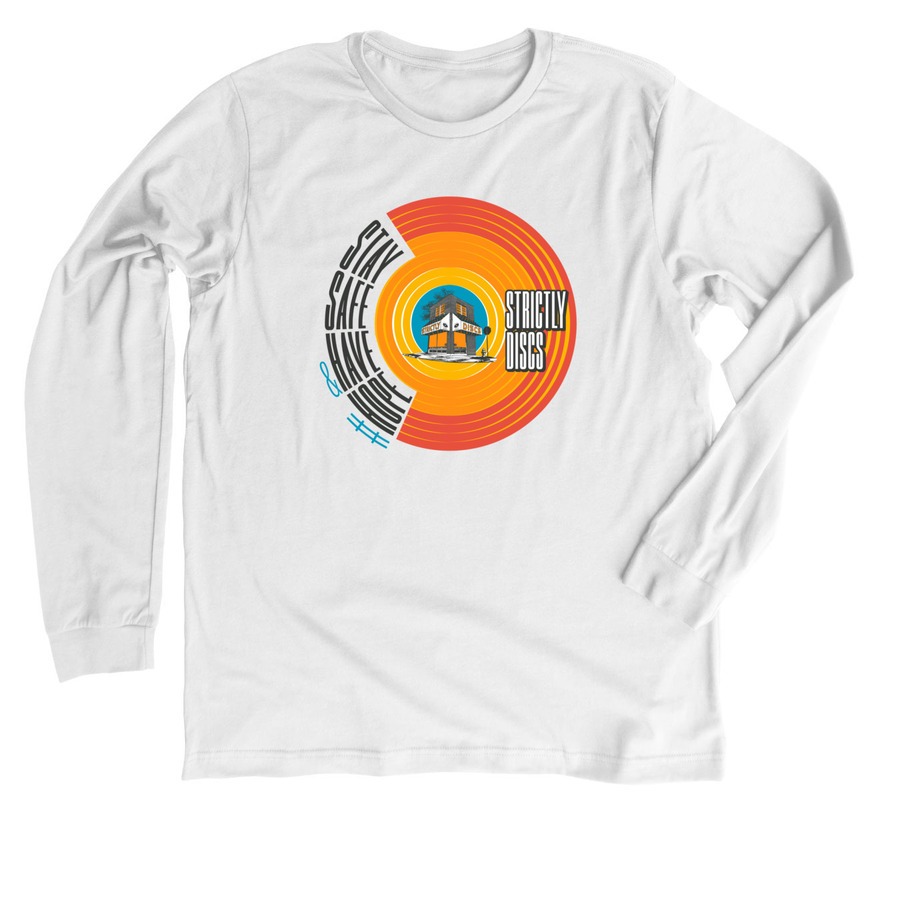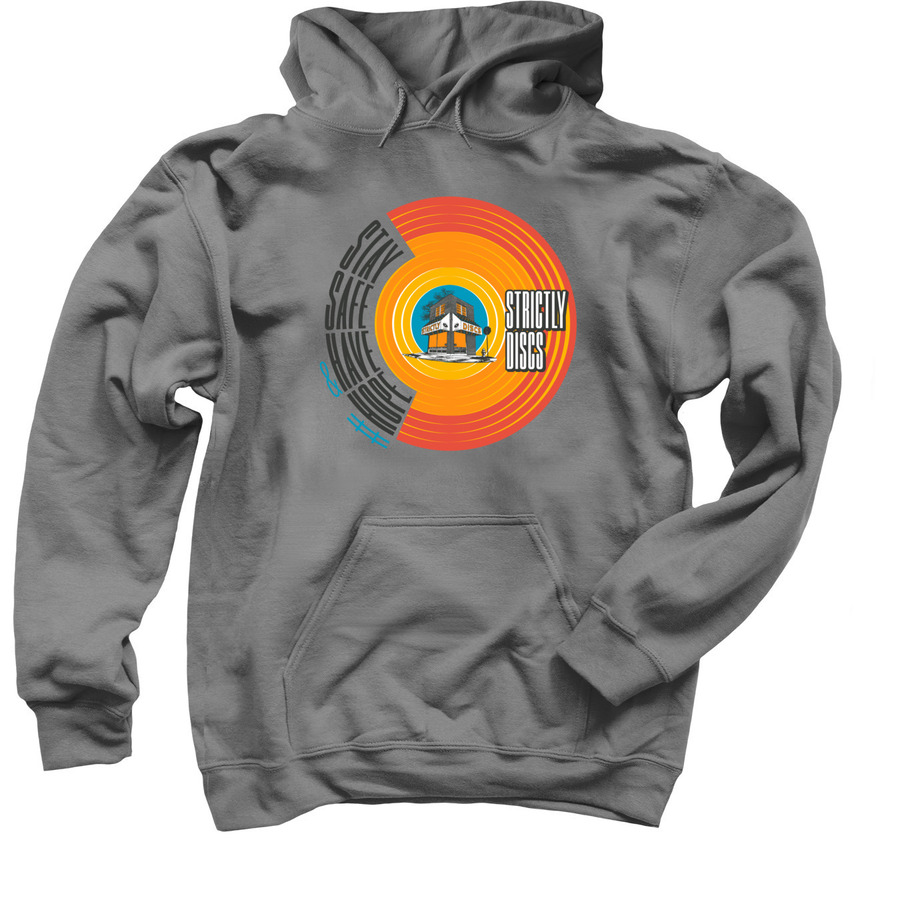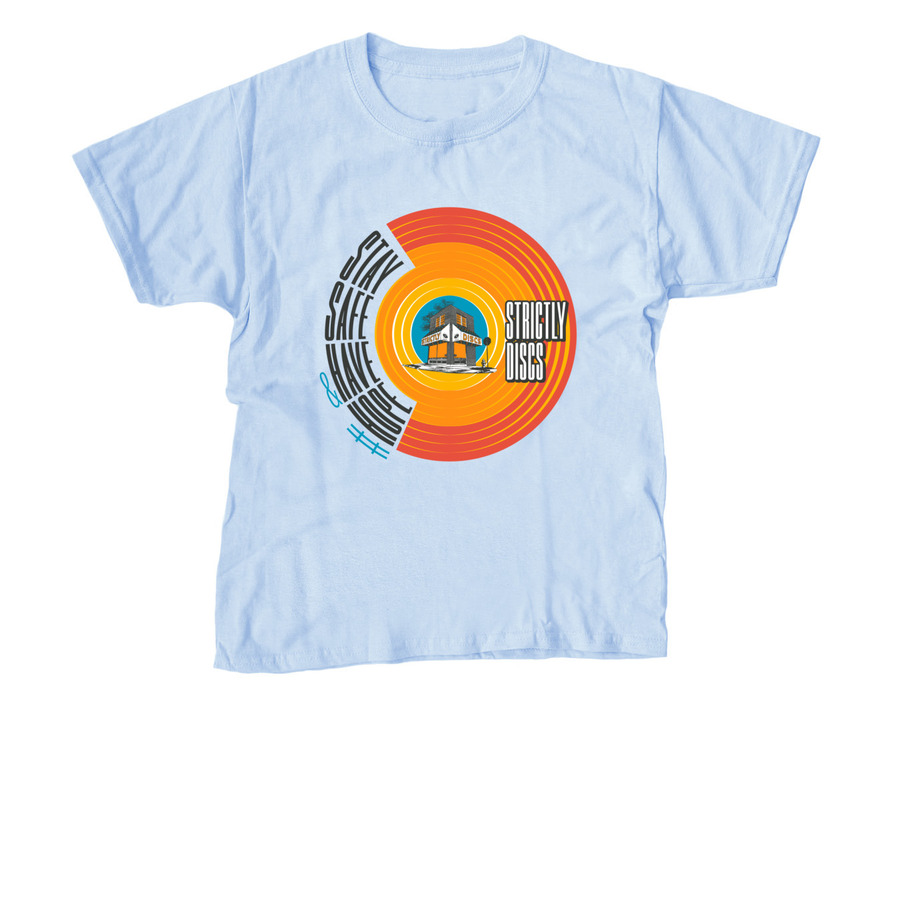 For our campaign Bonfire is donating proceeds back to us as they too are fans of Strictly Discs. Now that's rad.
Purchases help ensure Strictly Discs survives this crisis and continues to be your music resource. We are humbled by our community who believes, like we do, that music is essential. 
Our staff thanks you all for your ongoing support. Stay safe & have #hope. 
NEW THIS WEEK AT THE SHOP:
Big, yet brief new releases are here from some dance world heavyweights. A cracking, already quite rare single-sided EP from JAMIE XX, plus a new EP from BICEP, and a 12" from FLOATING POINTS that gorgeously extends the album track 'Bias' with 3 new versions. 
Cohen/Dylan style confessional songcraft is here from HAMILTON LEITHAUSER, bracingly direct, slyly funky soul is in from HANNI EL KHATIB, and we've got a truly transcendent new one from the curious pop legend PERFUME GENIUS.
AUSTRA welcomes us into another magical world of delirious folk-pop on 'Hirudin', while the generation-voicing peace disturbers SLEAFORD MODS have yet another masterpiece with 'All That Glue'. THAO AND THE GET DOWN STAY DOWN return 
with the anthemic 'Temple'.
Oft-requested and permanently in style, NUJABES 'Metaphorical Music' album from 2003 returns to LP, and we have new reissues of funk and folk gems from PATRICE RUSHEN and KING CREOSOTE AND JON HOPKINS.
USED VINYL ALERT:
Our used vinyl new arrivals are properly spaced and properly laced! This week we've got over 500 new arrivals, placed in a few strategic spots around the basement, and the stacks are chock full of classic rock and pop staples, some deep soul and funk nuggets, post punk, industrial and new wave rarities, blues, folk and jazz selections, an eye-popping assortment of electro, disco, house and "west coast dance" records, plus our usual potpourri of international comps, classical, soundtracks, and sound effects records. While they last, we have a stash of LPs from recently departed legends like John Prine and Little Richard.
We've also been filling the rest of the bins with new titles over the last 60 days, so there's new things everywhere you look!
METCALFE'S MARKET GIFT CARD SALE:
We are a participating business in Metcalfe's Market NEIGHBORS HELPING NEIGHBORS program. 
For every $25 Strictly Discs gift certificate purchased HERE, you will receive a bonus certificate for $20 off a $100 purchase at Metcalfe's. 
STRICTLY DISCS IS ON SPOTIFY!
Dogs and cats living together! Strictly Discs now has a Spotify channel. Every time one of us at the shop puts on a record, it's because we think someone else within earshot is going to like it, too. One of the things we've missed the most about having our doors temporarily closed is not being able to select the in-store play tunes for our customers to hear. It's the fun part of this job, and we want it back! Spotify users, point yourselves to our profile

 

HERE and click around. We've compiled a number of playlists, with more to come. Be sure to subscribe and check in on the "STRICTLY SELECTOS" playlist, as it will change each week with a fresh rundown of the titles we are featuring in this very email! New songs will appear there every Thursday, and are available to order online or over phone/email.
FACE MASKS AVAILABLE TO BENEFIT MONROE STREET:
BACK IN STOCK! Need a face mask? The Monroe Street Merchants Association has commissioned a batch of professionally-made cotton masks in a variety of colors and patterns. They are available now for $10 and can be added to any curbside/delivery order. Proceeds from the sale of the maskes will support promotions to help Monroe Street businesses recover from the pandemic once we are all able to reopen. Please call us to coordinate payment/pick-up (608.259.1991). 



STRICTLY DISCS CURATED BOXES OF 45S & LPS:
Demand for our Rando Boxes has been wild and fun - 2020 will be remembered as the year of the RANDO, among other things. However as we now pivot to focusing on store operations and used buying, we have stopped availability on the full rando for the time being.
However, we do still have plenty of CLASSICAL RANDO and 45 RANDO options available!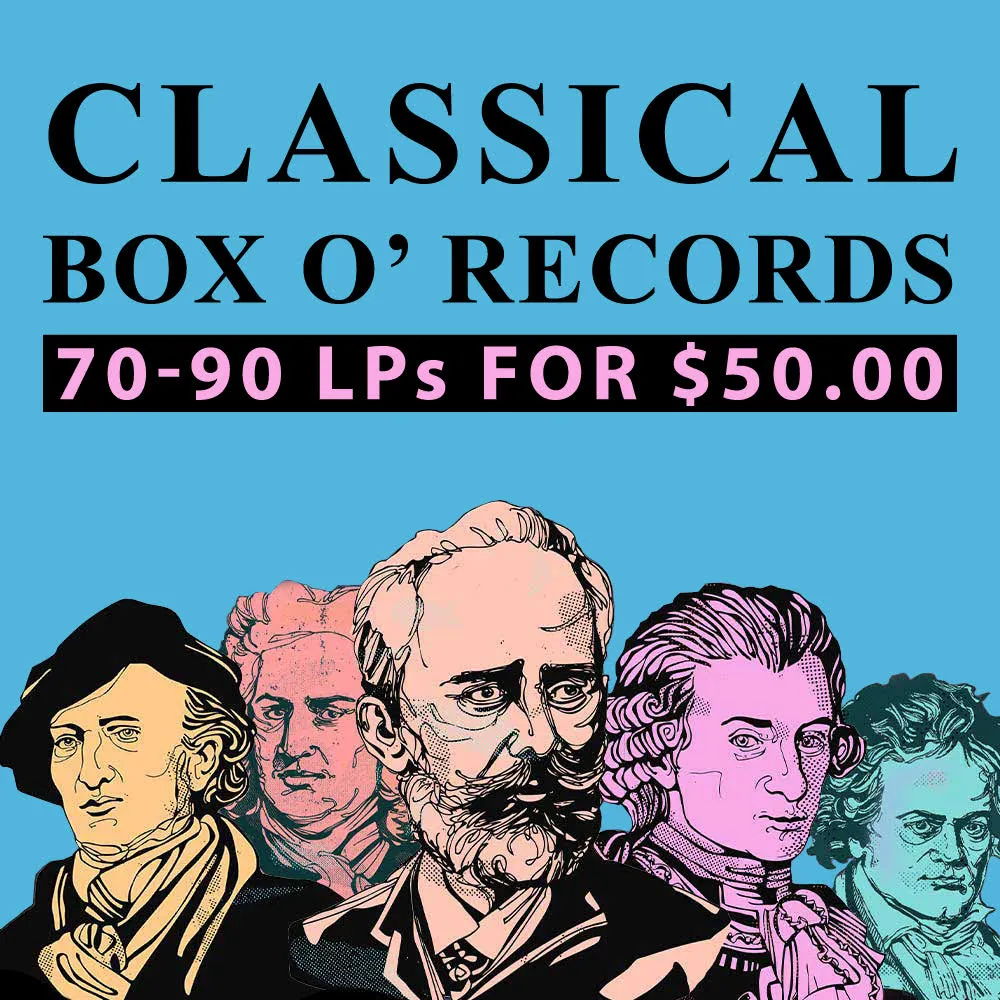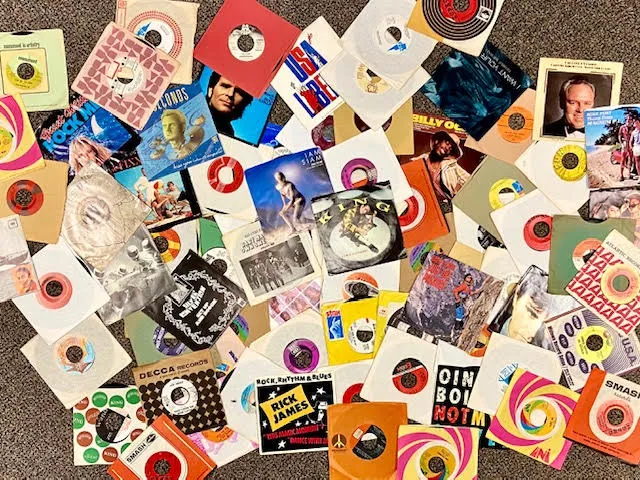 These options available for pick up and delivery by calling the shop between 10AM and 5PM Monday - Saturday.
IMPORTANT RECORD STORE DAY UPDATE!
It's an unusual year, which means unusual news about Record Store Day. 
Earlier this spring, Record Store Day announced a rescheduled June 20 date for the annual holiday, but with ongoing health and safety concerns, we now have a new plan.
Instead of a single-day global celebration, the 2020 releases will now be available over a series of monthly **RSD Drops** events, from August to October, followed by a regularly-scheduled Black Friday in November. This means we'll have four months of release events – the RSD 2020 exclusives spread out over three months, followed by a new round of exclusives for Black Friday – to end this strange year on a high note.
If you missed the deadline to make a wishlist earlier this year, great news! On or around June 1, we will be rolling out a new, revised wishlist system to reflect the new RSD Drop schedule. If you already completed a wishlist, you will need to re-create one. We will have more instructions on this in a forthcoming email.
We appreciate your patience and understanding as we evolve on the fly with this one. Our goal is to keep the RSD spirit intact, connecting musicians, fans and record stores in a time where we need eachother the most!
Here's the official announcement from Record Store Day headquarters:
Since 2008, Record Store Day has grown into the world's largest single-day music event, shining a light on the culture of the indie record store across the globe. In 2020, that world is different, so Record Store Day will be, too. RSD is now scheduled to be celebrated with special, properly-distanced release dates on Saturdays in August, September and October.
Record Store Day will look very different this year, but supporting indie record stores may be more important than ever. We don't know what sort of rules will be in place, or what sort of gatherings people will be in the mood for this year, so we're focusing on the music and getting the really great titles on the RSD official list this year into the stores and into your hands, in the most financially and socially responsible way.
The titles on the RSD 2020 official list, launched on March 5, will be released at participating record stores on one of these three RSD Drops: Aug. 29, Sept. 26 and Oct. 24. The new version of The List, with newly assigned RSD Drops dates, will launch on June 1, so check back here for a look at when you'll be able to pick up the titles on your RSD 2020 wishlist.
SELL US YOUR CDS & LPS:
Yes, we are still buying! Call Ron to schedule (608.213.3610).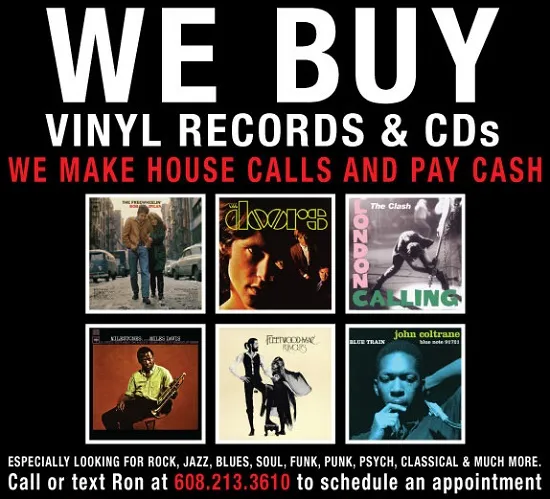 OTHERS TALK BACK:
This isn't the spot to lay down odds on the third race. OTB is where Others Talk Back and give you the lowdown on what they've been feeling lately. This one's for the customers.
Jason Isbell and the 400 Unit - "Reunions"  It is hard for me to believe that this is only Mr. Isbell's seventh solo album since he left the Drive-By Truckers in 2007.  I simply thought he had put more studio albums out.   Regardless of my error, each of his solo albums has been certifiably better than the one that went before it.  The same holds true for "Reunions."  It is also his most consistent album musically and sonically.  In interviews, Mr. Isbell mentions that he wanted this album to sound like albums that AOR bands of the past had released.  He specifically mentions Dire Straits, Crowded House and Squeeze as examples of the sound that he was looking for.  He wanted a "big sound" on this album.  That aim was certainly achieved on this album.  But the production does not distract from the songs; in fact, it enhances them immensely.  Mr. Isbell is one of the best songwriters in the business  today and the more thought and effort that goes into presenting his songs is a most definite plus.  Mr. Isbell hasn't "sold out."  He has simply taken his time to make his best album yet in the way he wanted to make it. - Ted

Ron, Ryan, Angie, Marty, Evan, Ben, Will, Ed, Larry, Isaac, Mark, Jack, Eric & Dave