April 16, 2020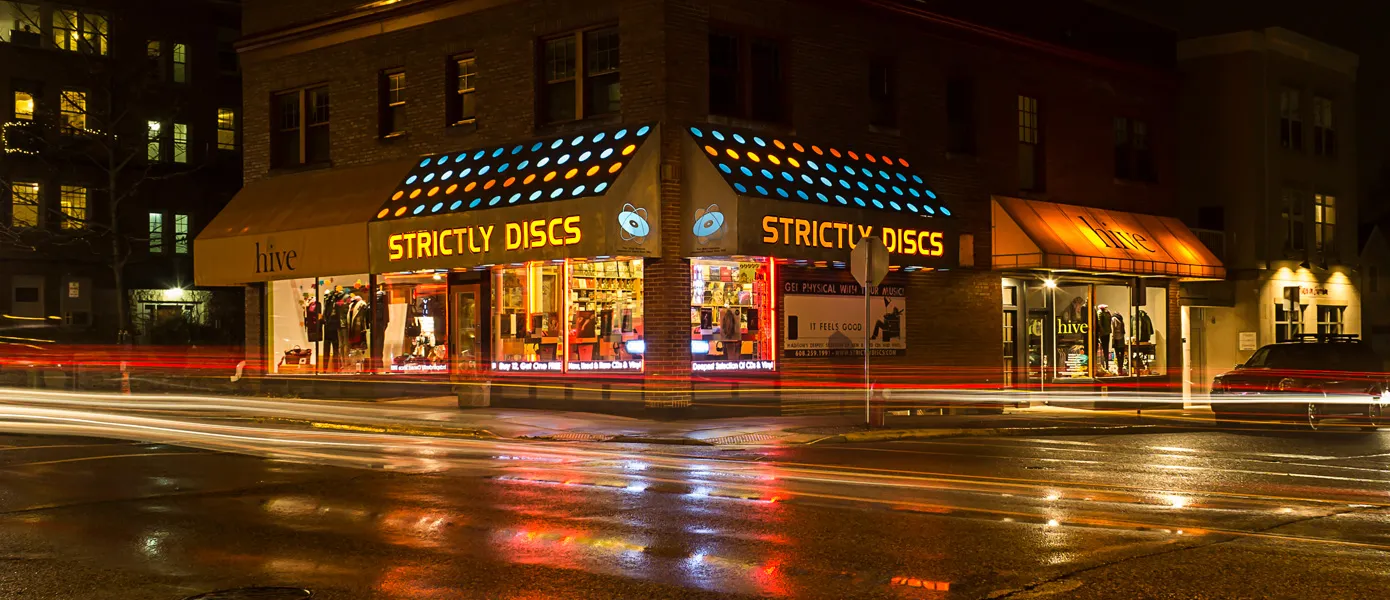 STRICTLY DISCS OPERATIONAL UPDATES - THURSDAY 4/16:
As we continue to shelter-in-place, and after some back and forth on the issue, Strictly Discs is currently offering curbside pickup on all online orders, in addition to USPS 1st class shipping anywhere, and home delivery within Dane County.
If you select curbside pick up at checkout, we will let you know when your order is ready for pick up safely without contact (generally Monday - Friday 3-5PM and Saturday NOON-2PM)
Please know that orders will take longer than they have typically as shipments are now arriving just a couple of times a week instead of daily.  
Please take care & have #HOPE
STRICTLY DISCS CURATED BOXES OF 45S & LPS:
UPDATE: The "Rando" (a curated box of 60-80 records or 100 45s) has been a smash hit and we thank all of you who've requested them. These are still available for pick up and delivery by calling the shop between 10AM and 5PM Monday - Saturday.
CLASSICAL ONLY BOXES NOW AVAILABLE:
We've put a smattering of classical titles in each because we feel it's important to have certain pieces for your collections.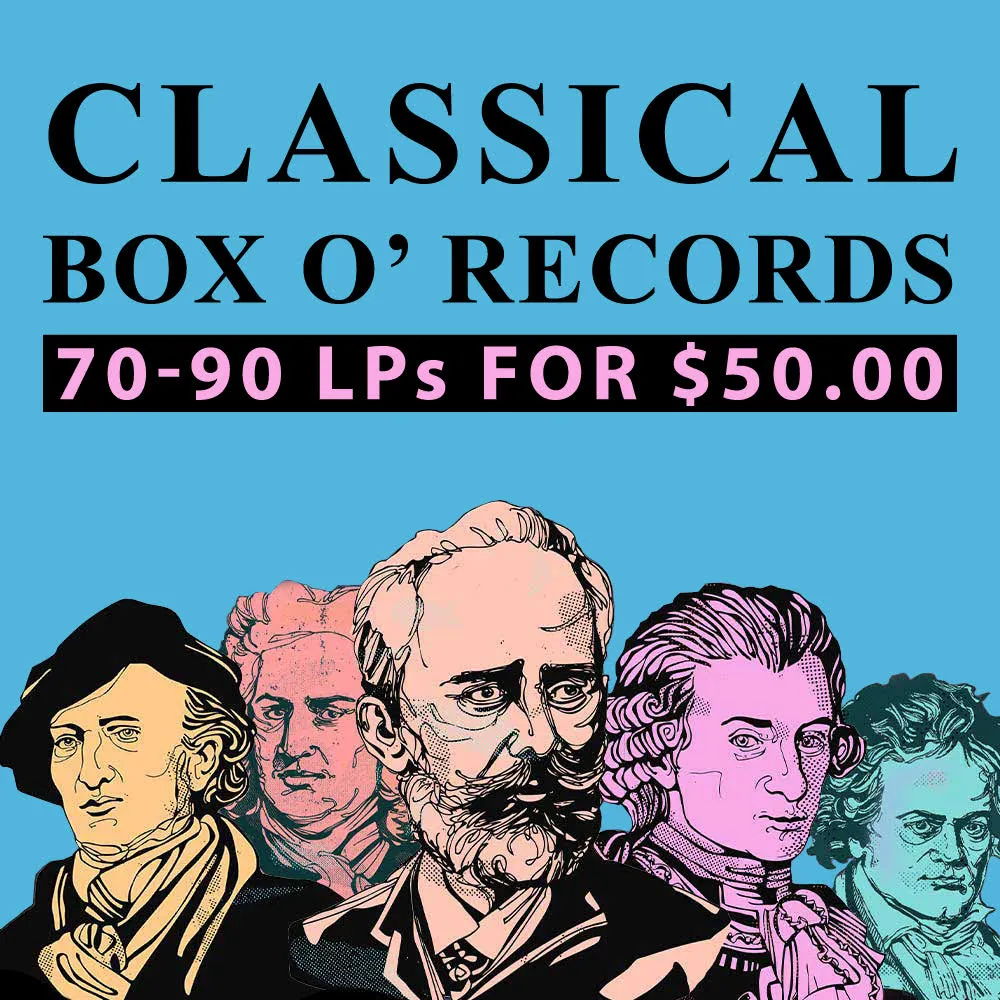 Well, we've received requests for a "classical"  only box. So, starting Friday we are offering 70-90 classical records, many of which are multiple LP box sets for $50.00. Over the last few years we have purchased several remarkable classical collections from well known collectors in the US. This is an opportunity to get your classical record collection going or, add to the one you already have.
Please call the shop (608.259.1991 Monday-Saturday 10AM-5PM) to arrange payment porch drop off. Thank you, take care & have #hope!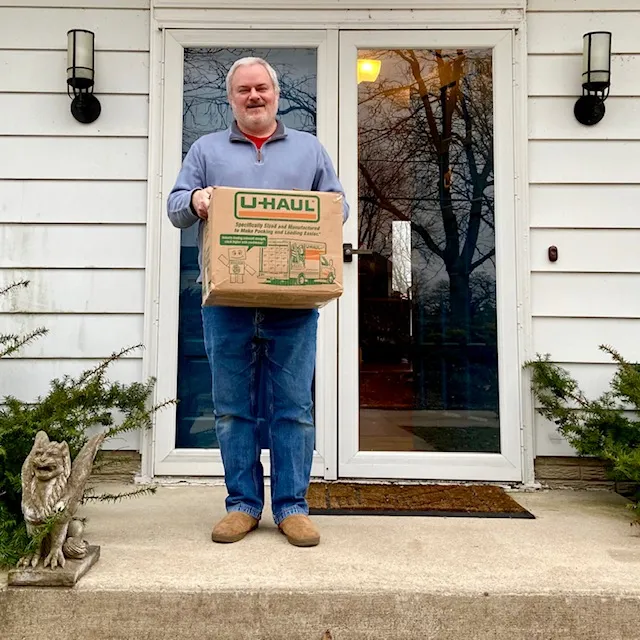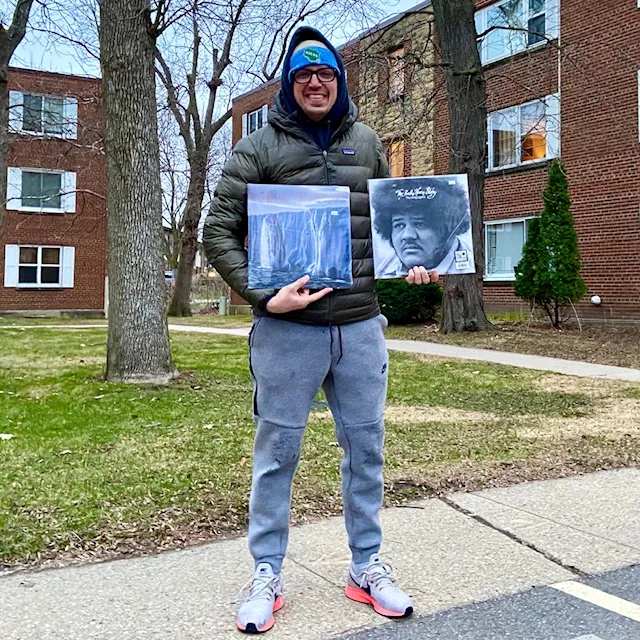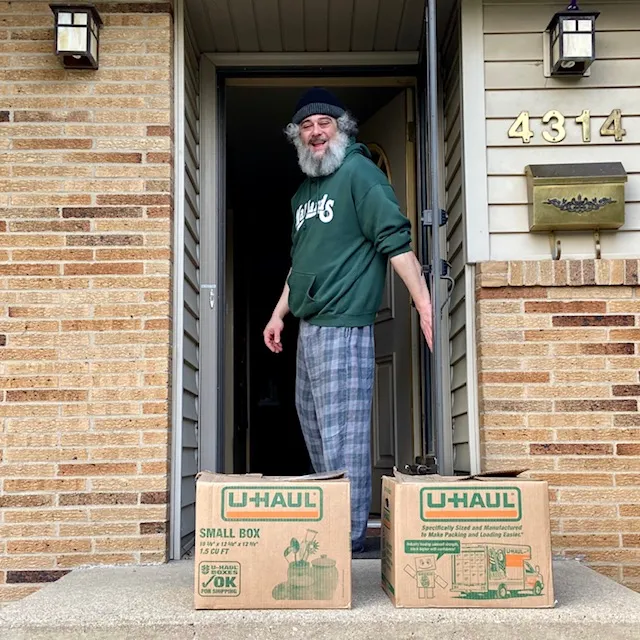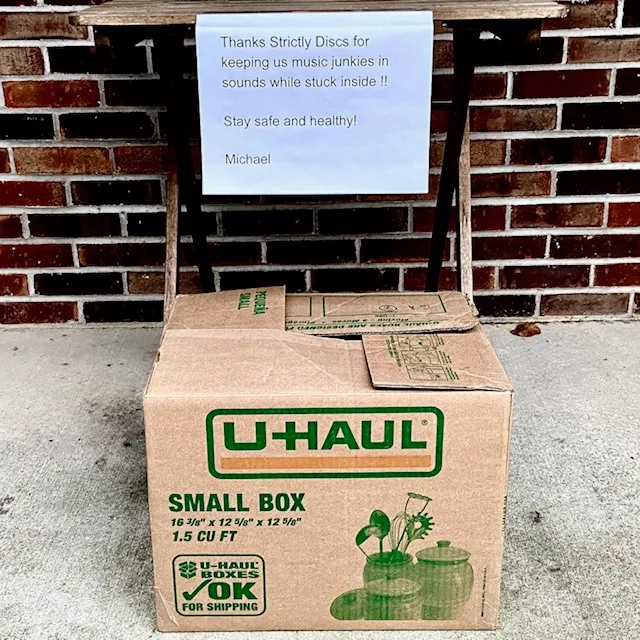 We've received a lot of requests for these random, though curated, boxes of records. The truth is, and it may sound corny but, our focus in this business for 31+ years has always been about getting people exposed to music. These random boxes are definitely a unique example of it and can serve as a foundation/exploration of new genres. 

Expect something from any genre you can think of and nothing has any real condition issues. Every record is a surprise! $50.00 for a big stack of LPs (+/- 65-80) and $35 for 45s (100). Available for doorstep drops. We can send them as gifts and we can drop them on door stops as gifts.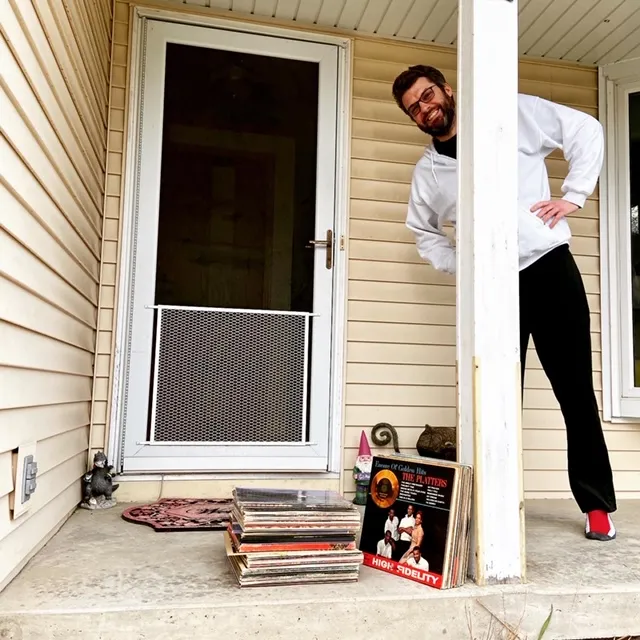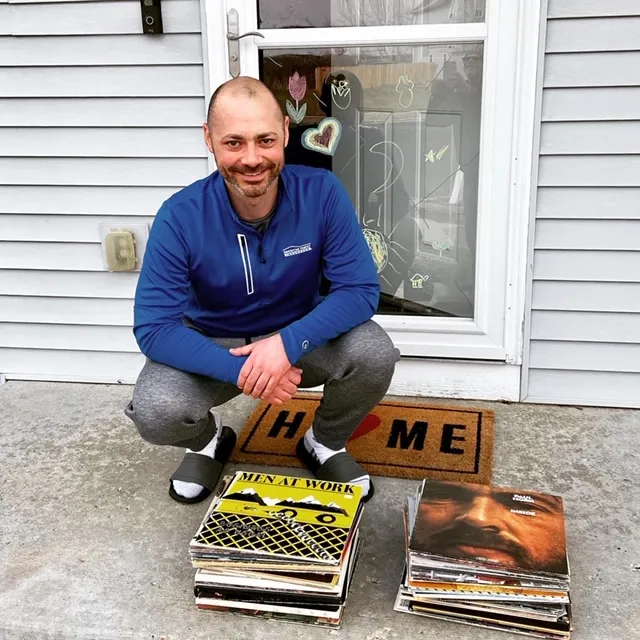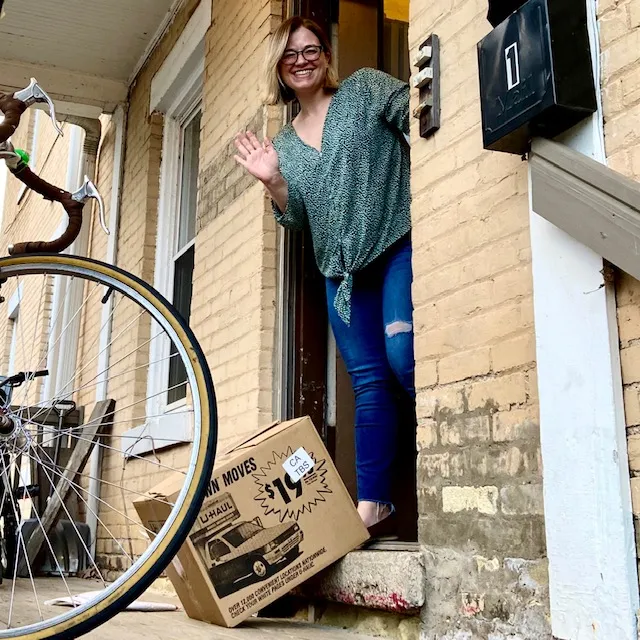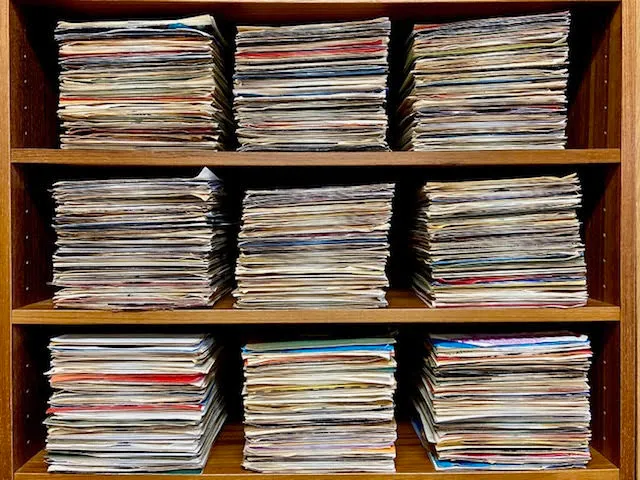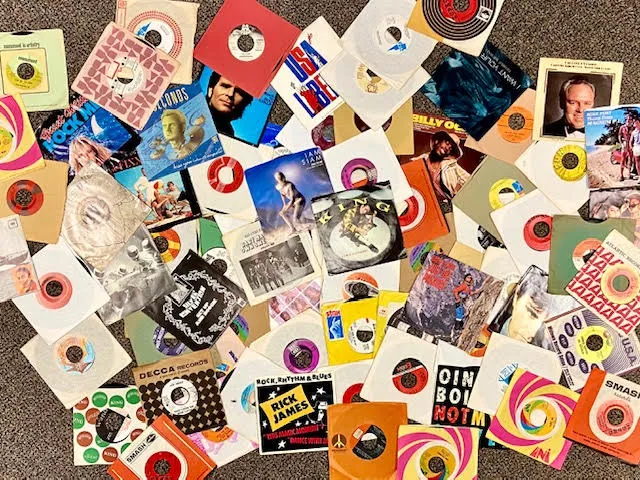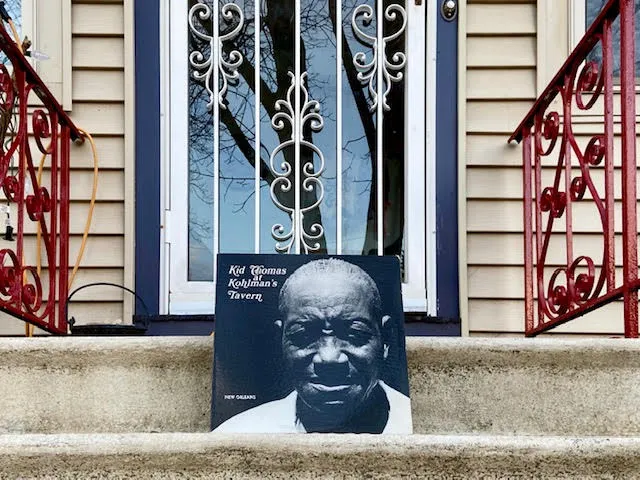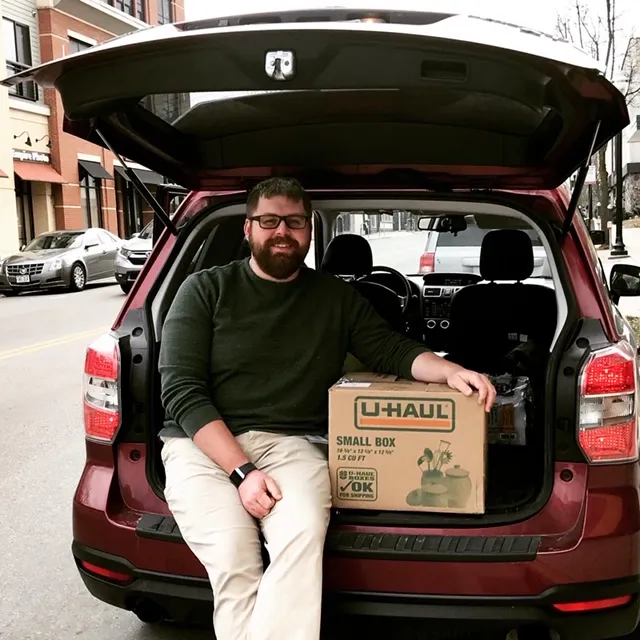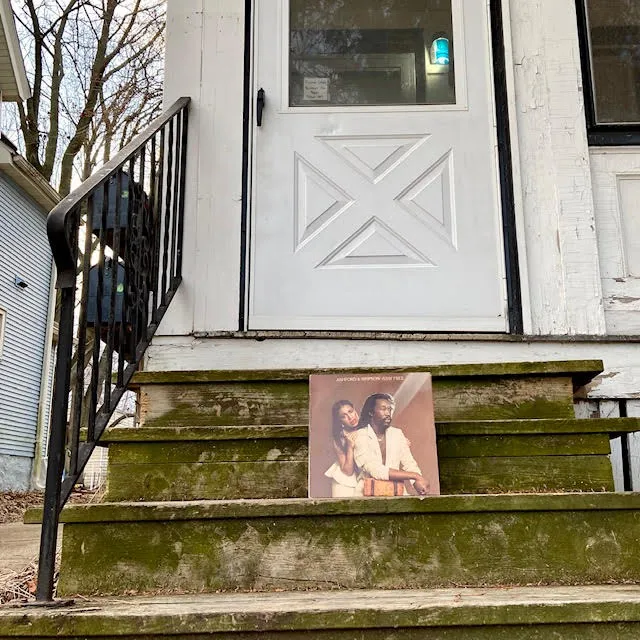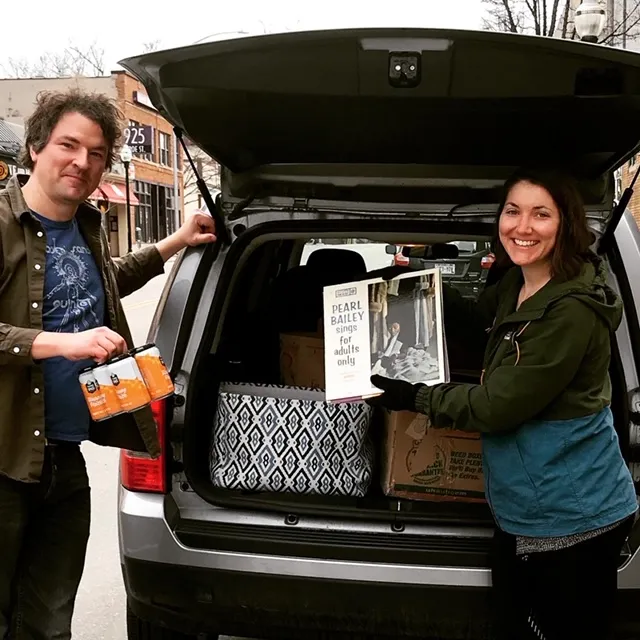 VINYL NATION DOCUMENTARY SCREENING - TICKETS BENEFIT OUR SHOP: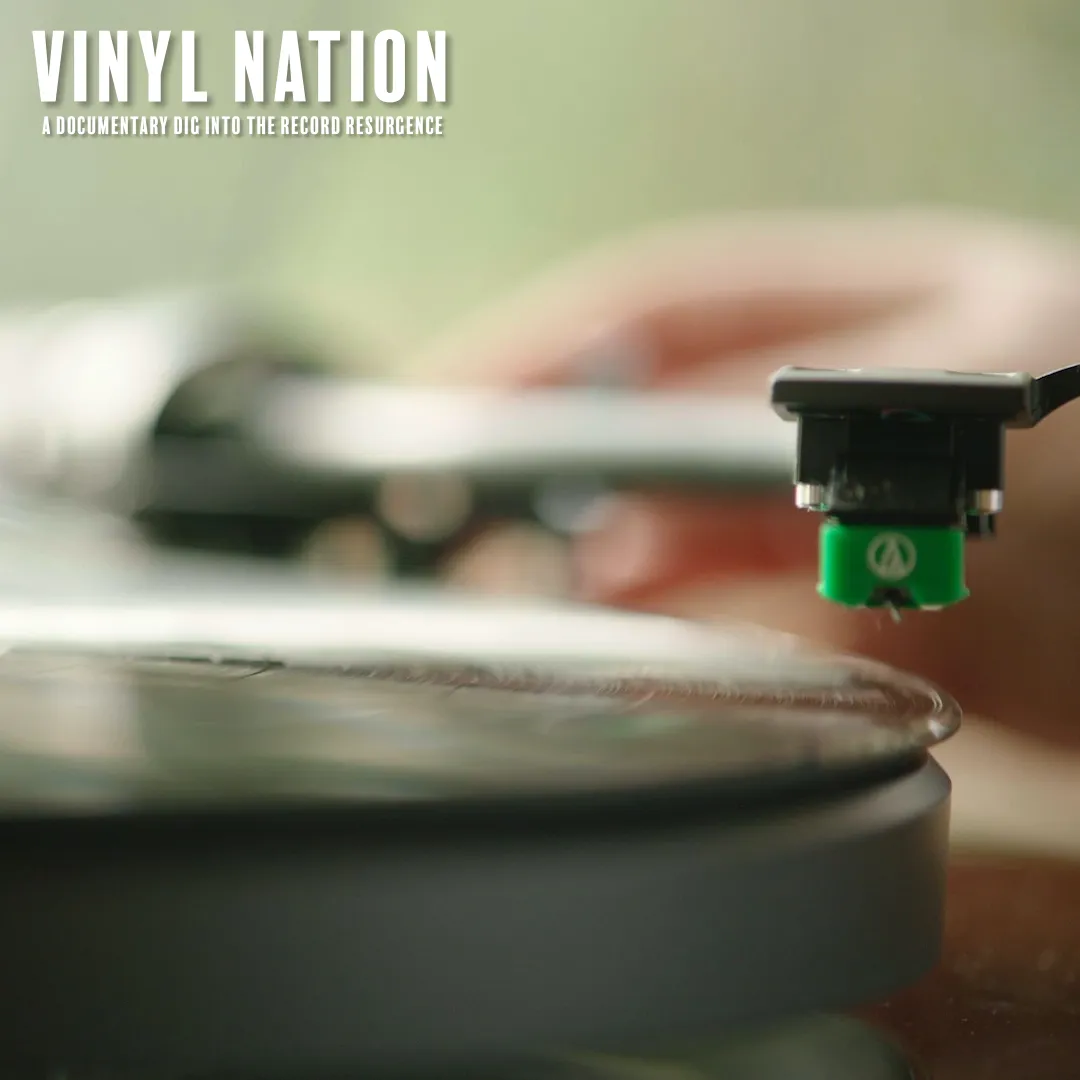 On April 18th and 19th, you've got an opportunity to watch Vinyl Nation, a new documentary about the vinyl resurgence. The creators of this documentary are graciously donating the $10 viewing charge to indie record stores around the country.
From the creators: The vinyl record renaissance over the past decade has brought new fans to a classic format and transformed our idea of a record collector: younger, both male and female, multicultural. This same revival has made buying music more expensive, benefited established bands over independent artists and muddled the question of whether vinyl actually sounds better than other formats.

Vinyl Nation digs into the crates of the record resurgence in search of truths set in deep wax: Has the return of vinyl made music fandom more inclusive or divided? What does vinyl say about our past here in the present? How has the second life of vinyl changed how we hear music and how we listen to each other?
The online screening will be available starting 12 midnight Eastern Sat. April 18 until 11:59 PM Pacific Sun. April 19.
CLICK HERE TO ORDER YOUR $10 TICKET.
Ordering through our link benefits Strictly Discs directly. We're grateful to the Vinyl Nation crew for their support!
NEW THIS WEEK AT THE SHOP:
This week's new releases kick off with a reissue of a 2018 gem from LA jazz operators SAM GENDEL and SAM WILKES. 'Music For Saxofone and Bass Guitar' was originally given out to friends in a limited edition of just 50, and Leaving Records has helped us out with an affordable repress. Laidback, spacy duo jazz is the offering here, on seven tracks that pop, groove and float with ease.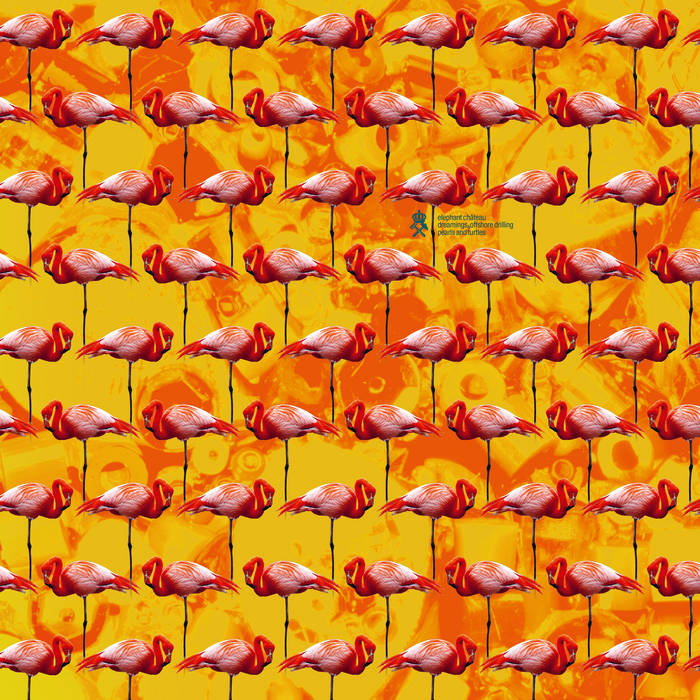 Peculiar downtempo, twitchy post-pop, and poetic song-object abstractions abound on a collection of music from the obscure 80s Swiss band ELEPHANT CHATEAU, recently launched forth into the wider world by the youtube algorithm. Fans of knowing eclecticists like Aksak Maboul, Yello, and the Residents have plenty to chew on here.
UK  duo SEAHAWKS have been crafting pitch-perfect Balearic gems for a lot longer than the average whippersnappers in the game, and now join up with the Be With label for a contemporary installment of their re-vivification of the KPM library label. Artful sketches across many styles here, with nods to Les Baxter, Delia Derbyshire, and Brian Bennett. 
Listening to the early music of HANS-JOACHIM ROEDELIUS feels like wandering around in a daze at the dawn of time. His organ and tape ambulations are a signature element of his pioneering work with Dieter Moebius as Cluster, the German ambient duo that would fruitfully collab with Brian Eno. Roedelius recorded vast reels of solo material around this time; hypnotic, particulate clouds of prehistoric melody, only a small amount of which was ever properly released. The Bureau B unearths 2 potent collections here to remedy that; a second volume of 'Selbstportrait' from 1979, and a set of mid-70s experiments culled from his archive.
Acoustic guitar mystic SIR RICHARD BISHOP returns to one of his favorite aboveground destinations Drag City for a cracking new album called 'Oneiric Formulary'. I'm of the opinion that anything Mr. Bishop deems worthy of releasing must be absolute gold; as a musical sojourner he has learned and unlearned songforms on all continents, as a member of Sun City Girls and on his own, and by now he is merely a conduit of guitar expression. He seems capable of surprising even himself as he flits from style to style here.
A meticulous and deep collection of unheard music from the famed Japanese video game designer and composer OSAMU SATO is here from the Mental Groove label. 'Collected Ambient Grooves 1993-2001' is a vast archipelago of crisply realized complexity, from synthetic gamelan to bubbly braindance.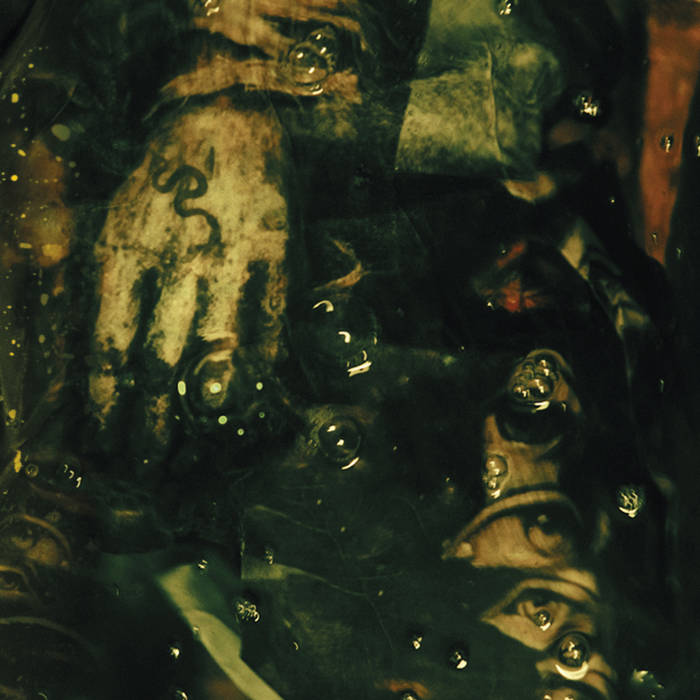 UK jazz composer EMMA-JEAN THACKRAY delivers a lush and alive new mini-album of dusted Peckham jazz on 'Rain Dance'. The latest instant-classic from SHABAZZ PALACES is called 'The Don of Diamond Dreams', and serves up loopy, cosmic cruised rap. Finnish black metal stars ORANSSI PAZUZU have wowed critics with their startling take on the genre, which lays Hawkwind-style psychedelia crossways with a truly feral sounding thrash, whipped to perfection now on 'Mestarin Kynsi'. 
A new collection from the Run Out Groove label collects the classic Atlantic period from soul singer BARBARA LYNN. An early, definitive mixtape from WIZ KHALIFA gets its first proper release on vinyl, and we have a picture disc edition of 'All Screwed Up', one of the most requested titles in the canon of legendary Houston producer DJ SCREW.
RECORD STORE DAY IS SCHEDULED FOR JUNE 20, 2020:
Launched in 2007 with the humble idea to recognize independent record stores, Record Store Day (RSD) has blossomed into a global phenomenon. The list of RSD exclusive releases continues to expand, as more labels throw open their catalogs to an appreciative audience that grows each year.
Beyond the day-long frenzy, RSD exists to offer proof of the lively role record stores play in the community and a chance for folks on both sides of the counter to offer gratitude for each other. It's a capsule-sized snapshot of what this whole record world is about. Whether you're a hardcore type who times their arrival for a spot at the front of the line or somebody who waits until the afternoon for a more leisurely experience, we hope you'll join us on Saturday, June 20th.
RSD AT STRICTLY DISCS:
It's true, on Record Store Day there's typically a line outside the shop all day, just as there is at hundreds of other local shops across the country (and the world). But walk through this line, and you'll find ardent music fans of every stripe: young, old, male, female, seasoned pro and beginners. The line has come to symbolize the size, passion and staying power of both the physical music audience and the locally-oriented music community. Amidst the RSD crowds, we've seen musicians discussing upcoming gigs and tours, knowledgeable jazz heads giving high schoolers tips on the essentials, people meeting up for the first time "in real life" or for the first time in a decade, parents buying their kids their first new LPs, or better yet, a huge stack of 99 centers.
THE LIST - WISHLIST DEADLINE EXTENDED:
Our list of Record Store Day exclusives can be found HERE! You will need to register for our list or you can also jump over to the RSD site which shows the list (just without our pricing). And while we will try to have ample stock (one of the deepest in the midwest) of all items, please know that some of these products are extremely limited and will sell out quickly.

If you create a wishlist, it will be updated within our system prior to June 20, 2020.
SELL US YOUR CDS & LPS:
Yes, we are still buying! Call Ron to schedule (608.213.3610).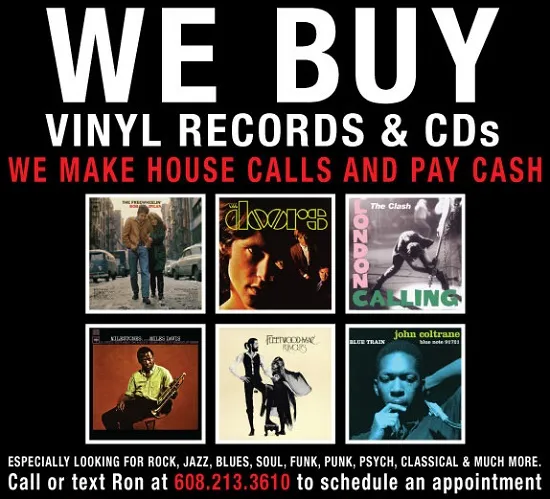 Ron, Ryan, Angie, Marty, Evan, Matt, Ben, Ed, Isaac, Larry, Mark, Jack, Eric & Dave