April 9, 2020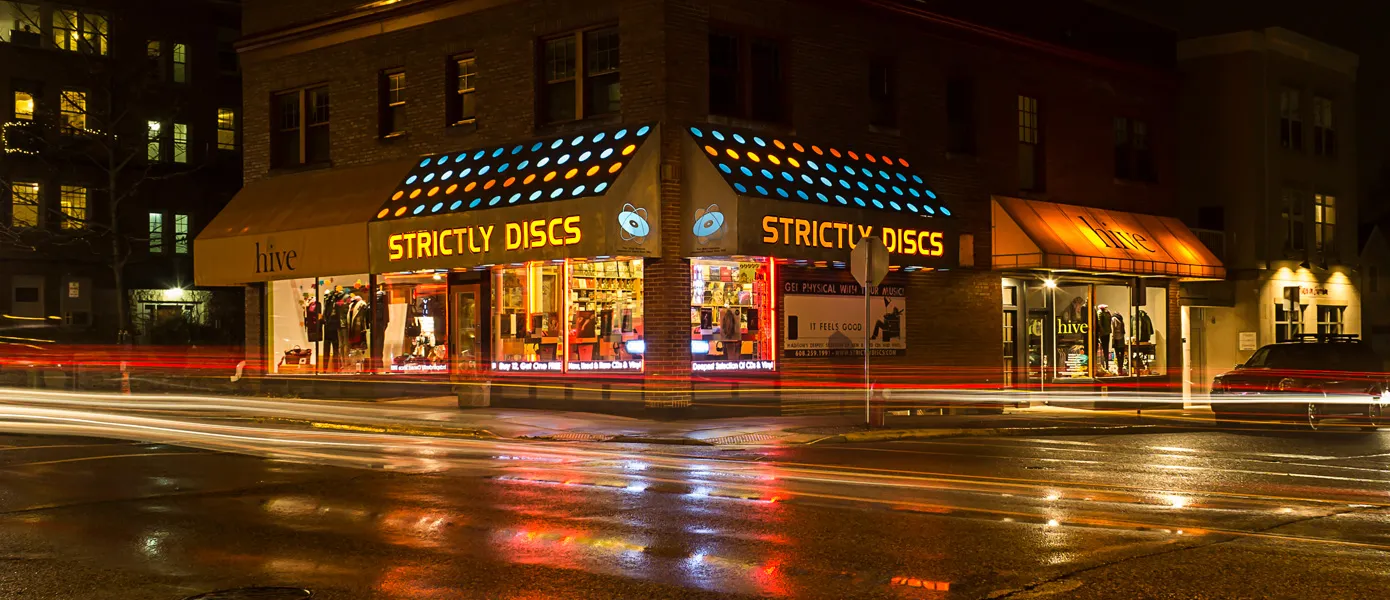 STRICTLY DISCS OPERATIONAL UPDATES - THURSDAY 4/9:
Effective today, we will be offering pick up of online orders outside of the shop. If you select, curbside pick up at checkout, we will let you know when your order is ready for pick up safely without contact (generally Monday - Friday 3-5PM and Saturday NOON-2PM)
Please know that orders will take longer than they have typically as shipments are now arriving just a couple of times a week instead of daily.  
Please take care & have #HOPE
STRICTLY DISCS CURATED BOXES OF 45S & LPS:
UPDATE: The "Rando" (a curated box of 60-80 records or 100 45s) has been a smash hit and we thank all of you who've requested them. We've put a smattering of classical titles in each because we feel it's important to have certain pieces for your collections.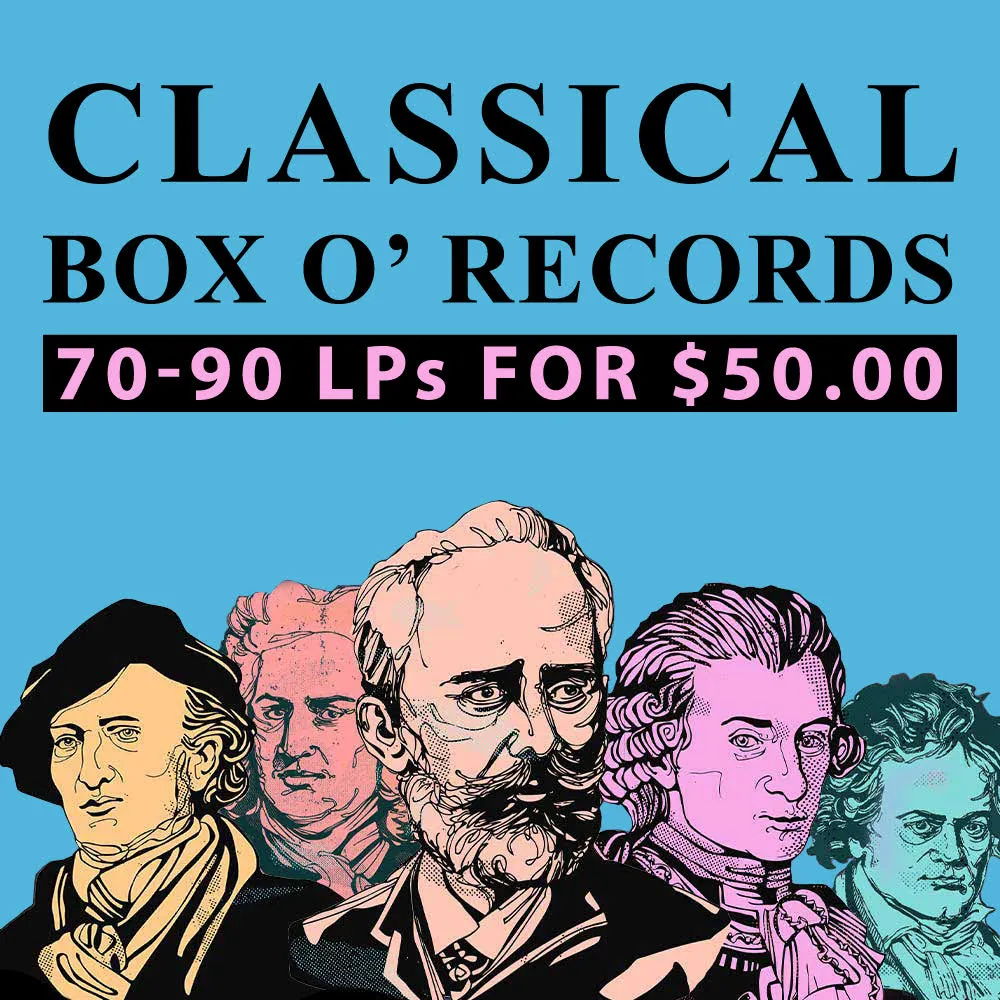 Well, we've received requests for a "classical"  only box. So, starting Friday we are offering 70-90 classical records, many of which are multiple LP box sets for $50.00. Over the last few years we have purchased several remarkable classical collections from well known collectors in the US. This is an opportunity to get your classical record collection going or, add to the one you already have.
Please call the shop (608.259.1991 Monday-Saturday 10AM-5PM) to arrange payment & pick up/porch drop off. Thank you, take care & have #hope!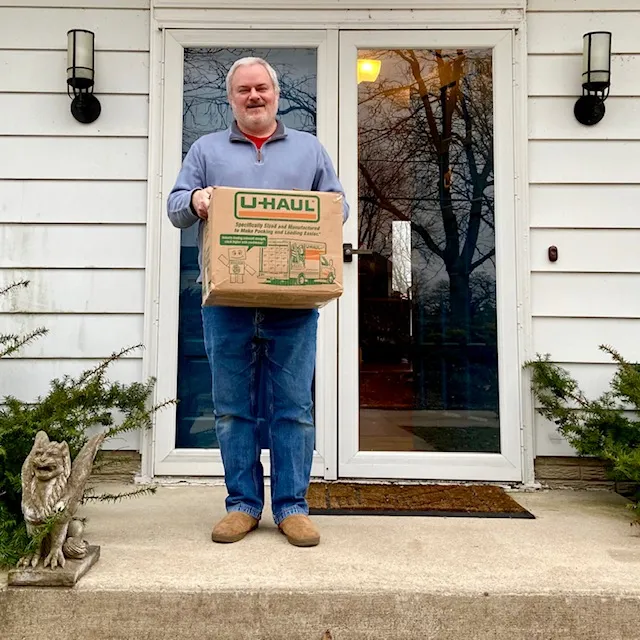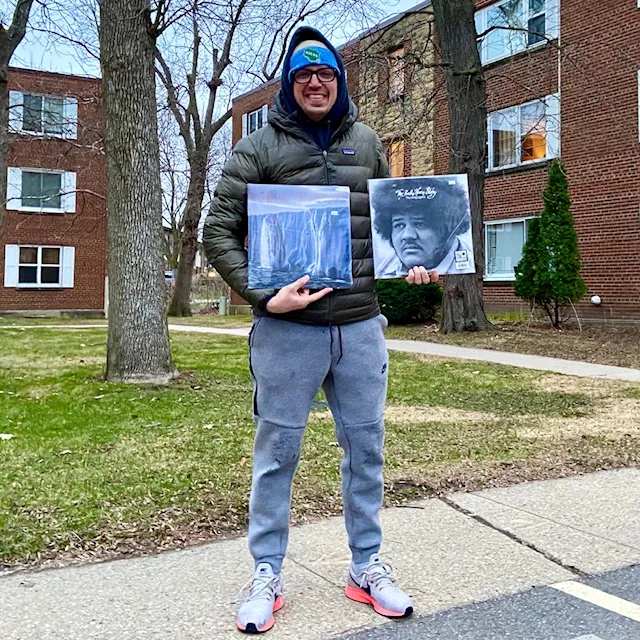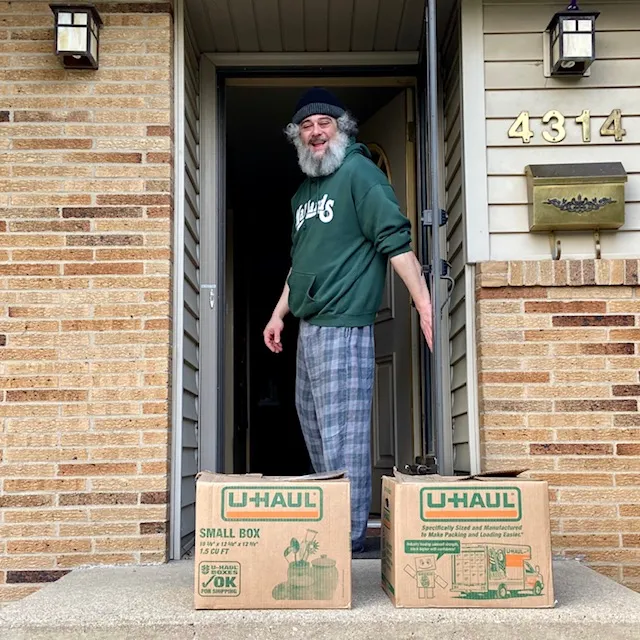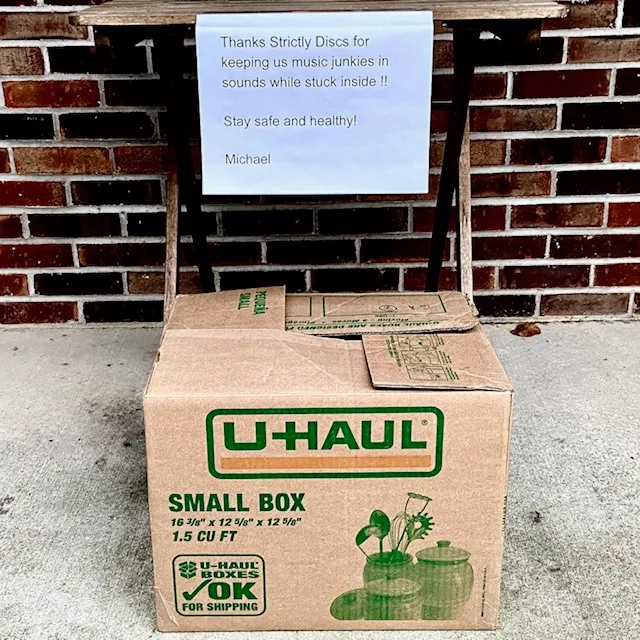 We've received a lot of requests for these random, though curated, boxes of records. The truth is, and it may sound corny but, our focus in this business for 31+ years has always been about getting people exposed to music. These random boxes are definitely a unique example of it and can serve as a foundation/exploration of new genres. 

Expect something from any genre you can think of and nothing has any real condition issues. Every record is a surprise! $50.00 for a big stack of LPs (+/- 65-80) and $35 for 45s (100). Available for doorstep drops or curbside pick ups while we can (if you are in the neighborhood and going to Trader Joe's or Neuhauser Pharmacy we can leave them outside our door for pickup. We can send them as gifts and we can drop them on door stops as gifts.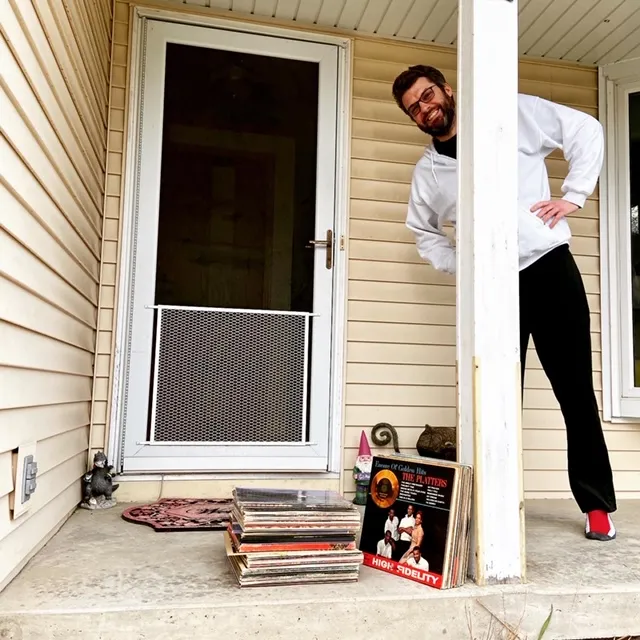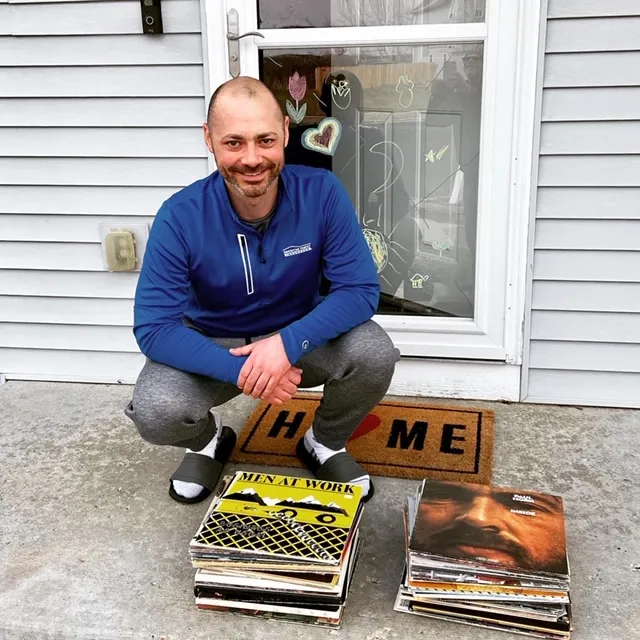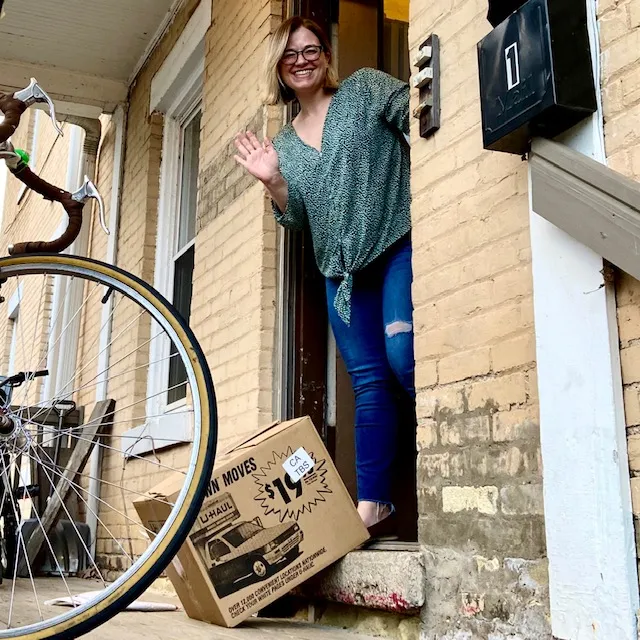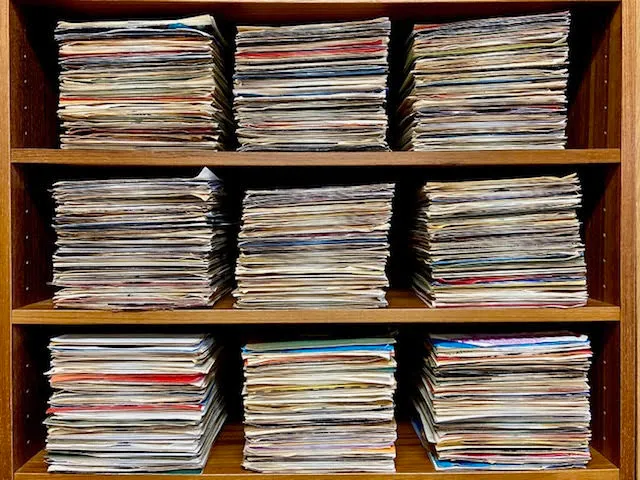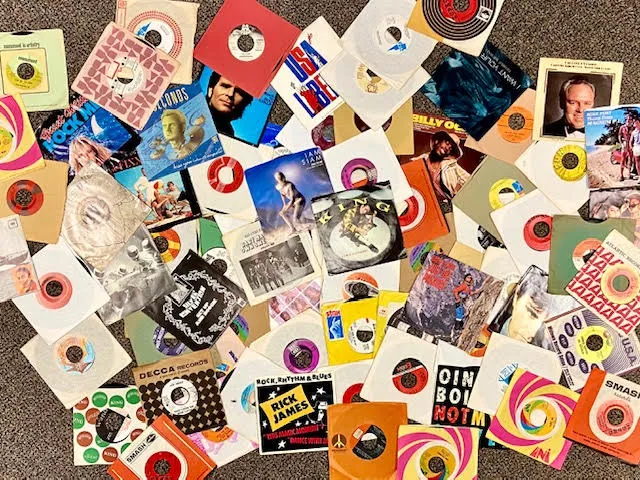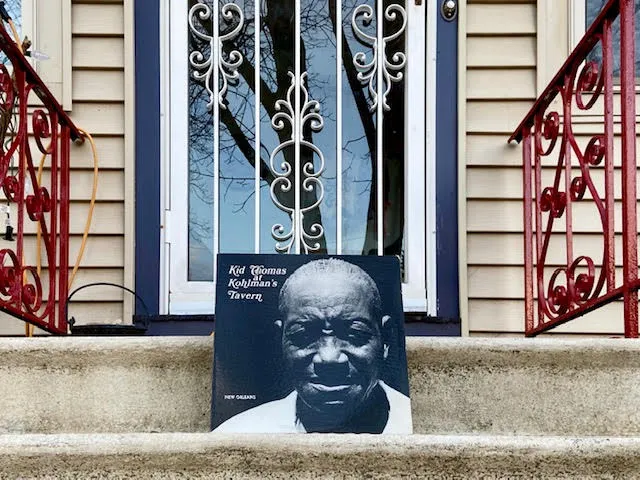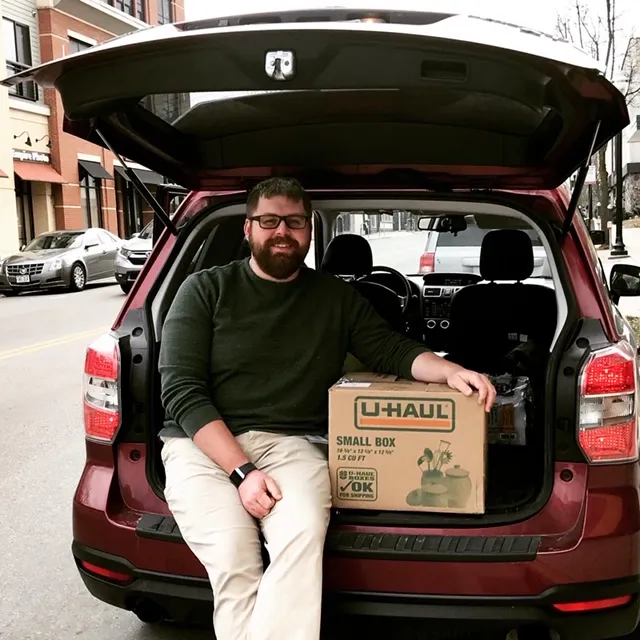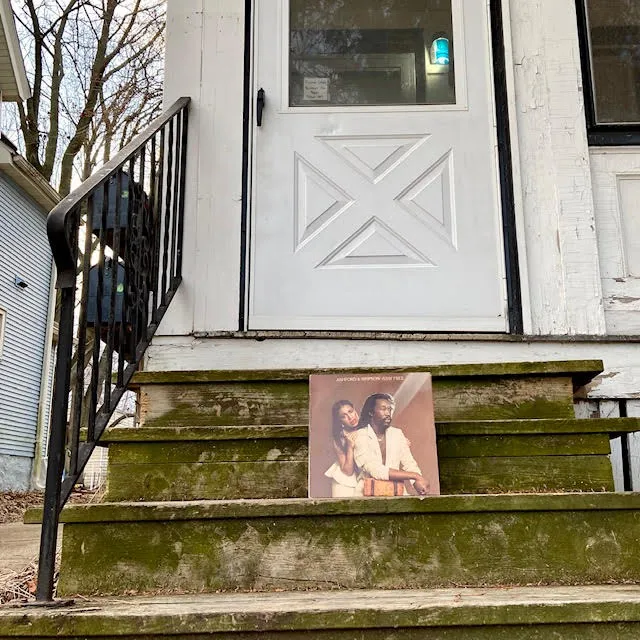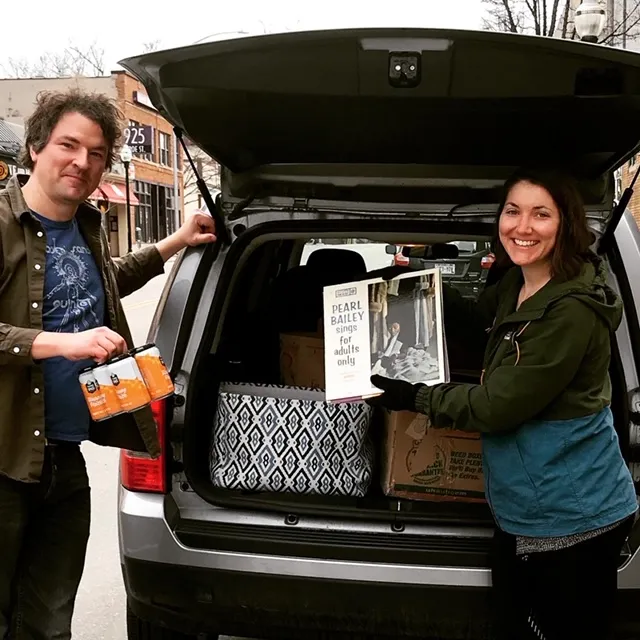 VINYL NATION DOCUMENTARY SCREENING - TICKETS BENEFIT OUR SHOP: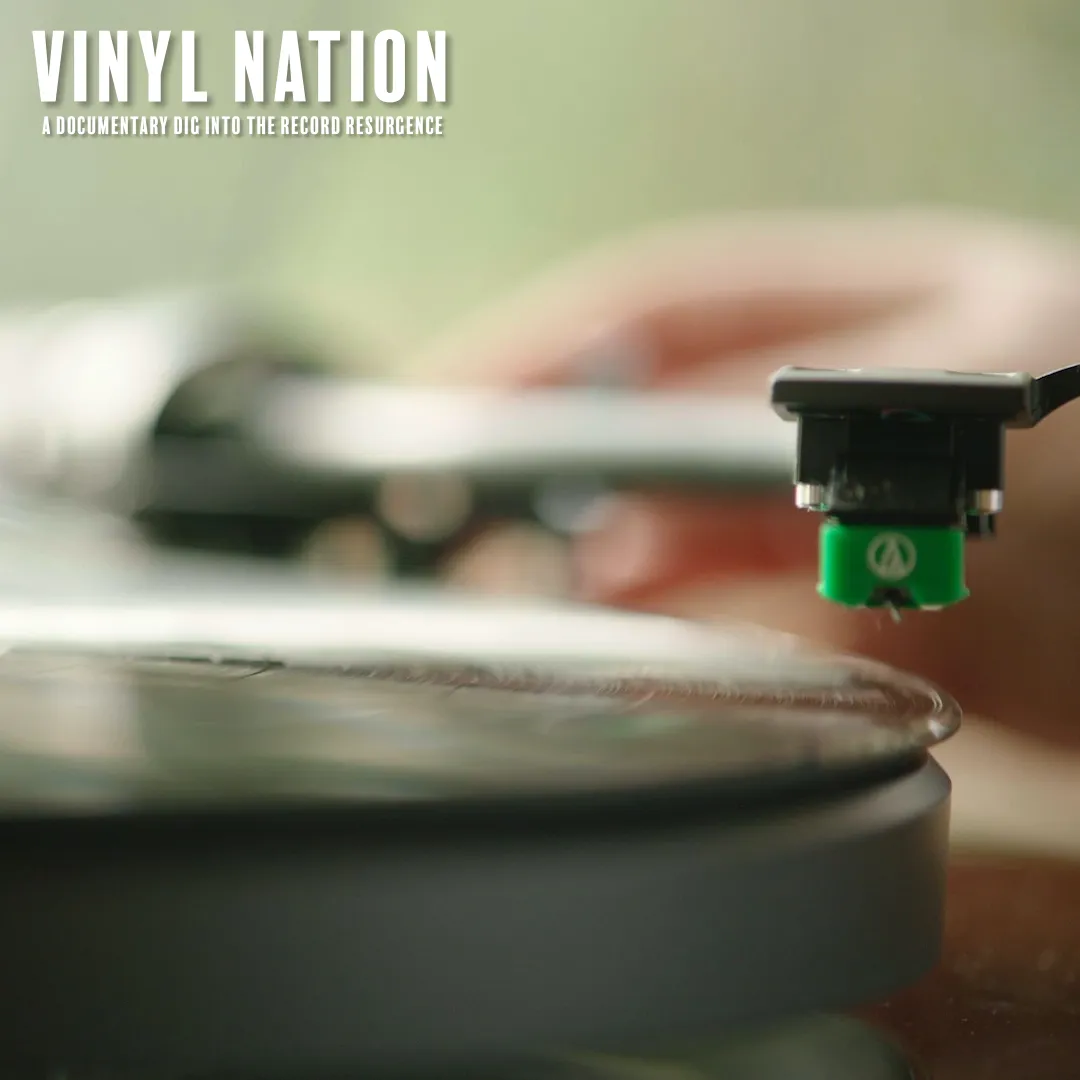 On April 18th and 19th, you've got an opportunity to watch Vinyl Nation, a new documentary about the vinyl resurgence. The creators of this documentary are graciously donating the $10 viewing charge to indie record stores around the country.
From the creators: The vinyl record renaissance over the past decade has brought new fans to a classic format and transformed our idea of a record collector: younger, both male and female, multicultural. This same revival has made buying music more expensive, benefited established bands over independent artists and muddled the question of whether vinyl actually sounds better than other formats.

Vinyl Nation digs into the crates of the record resurgence in search of truths set in deep wax: Has the return of vinyl made music fandom more inclusive or divided? What does vinyl say about our past here in the present? How has the second life of vinyl changed how we hear music and how we listen to each other?
The online screening will be available starting 12 midnight Eastern Sat. April 18 until 11:59 PM Pacific Sun. April 19.
CLICK HERE TO ORDER YOUR $10 TICKET.
Ordering through our link benefits Strictly Discs directly. We're grateful to the Vinyl Nation crew for their support!
NEW THIS WEEK AT THE SHOP:
The fellas in THE STROKES had no idea what they really meant when they named their latest album 'The New Abnormal'. The NYC quintet's first album in seven year comes as a refreshing surprise; it seemed creative differences would keep the band dormant forever, but suddenly here they are, with an album that's archly perfect, produced by Rick Rubin, and adorned with cover art from Jean-Michel Basquiat, itself a cacophonous celebration of confluence. It's as if Julian and the gang anticipated some kind of upheaval, and decided to soundtrack it to the hilt (in-the-shop now on limited edition colored vinyl). We're also grateful for a new album from the eternal LA guitar orchestra that is THE DREAM SYNDICATE, who continue their elegant second act with 'The Universe Inside'.
The latest record from beatmaker KNXWLEDGE is a runaway masterpiece. The Philly producer relocated to LA aways back, linking up with Kendrick Lamar and Anderson.Paak for some deliriously great records built upon his daring structures. Knx's approach to samples is 'soul slapped silly', quiet storm tenderness looped and slowed into bad-trip-land, anchored by the disembodied voices of several narrators, rappers, preachers, and radio-play conversationalists, and he has whipped it into a melismatic frenzy on '1988'

 

(in-the-shop now on limited edition colored vinyl)

. Detroit producer QUELLE CHRIS teams up with multi-instrumentalist CHRIS KEYS on 'Innocent Country 2', an album of dreamy, polyphonic boom-bap.
The Austrian guitarist WOLFGANG MUTHSPIEL delivers his fourth album as a leader for the ECM label, and it's another study in glowing, bucolic melody, anchored by longtime drummer BRIAN BLADE, and earthy bass from SCOTT COLLEY.
A pair of reissues shed needed light on the pioneering electronic composer MAGGI PAYNE, who studied at Mills College alongside folks like Robert Ashley and David Behrman, and created many luminous soundscapes for interdisciplinary use alongside video and dance. On 'Ahh-Ahh', an early 80s collection of pieces for dance, she composes swelling drones and jittery pulsing fanfares on the Apple II computer. 'Arctic Winds', originally released in 2010, is a collection of site-specific sound worlds from sources as varied as BART trains and dry ice. 
Dancefloor-oriented cumbia from the remote Peruvian city of Iquitos is collected on the latest Analog Africa comp. RANIL Y SU CONJUNTO TROPICAL released their albums themselves in the 1970s on Produccions Llerena, perhaps the first record label founded in the Peruvian Amazon. These songs borrow elements of Columbian cumbia rhythmically, but bring a delicately psychedelic guitar interplay to the fore; an unmissable blend. 'African Rhythms', the iconic 1975 debut album from Richmond, VA jazz-funk unit ONENESS OF JUJU laid a crucial foundation for the rambunctious soul-trad jazz fusion that still turns up in the modern compositions of Collocutor and Damon Locks. Deadly 80s roots reggae returns with a new pressing of THE GLADIATORS' 'Serious Thing'.
In a timely way, we have a tenth anniversary repress of RED SPAROWES haunting final album, 'The Fear Is Excruciating, But Therein Lies The Answer'. Beautiful post-rock imbued with a final frontier sense of dread here from the Isis-spinoff band, recommended to fans of the Sunn/Earth axis. Haley Fohr switches out from her Circuit Des Yeux alias for a new album as JACKIE LYNN called 'Jacqueline', exploring gently bizarre, sugary glam pop.
Three classics from the Blue Note catalog are back in print this week from LEE MORGAN, JACKIE MCLEAN, and DEXTER GORDON. 
Not one but two new vinyl soundtracks from the industrious RYUICHI SAKAMOTO arrive this week. Celestial drift abounds on 'Proxima', while galactic pianoscapes reign over 'The Staggering Girl'. 
RECORD STORE DAY IS SCHEDULED FOR JUNE 20, 2020:
Launched in 2007 with the humble idea to recognize independent record stores, Record Store Day (RSD) has blossomed into a global phenomenon. The list of RSD exclusive releases continues to expand, as more labels throw open their catalogs to an appreciative audience that grows each year.
Beyond the day-long frenzy, RSD exists to offer proof of the lively role record stores play in the community and a chance for folks on both sides of the counter to offer gratitude for each other. It's a capsule-sized snapshot of what this whole record world is about. Whether you're a hardcore type who times their arrival for a spot at the front of the line or somebody who waits until the afternoon for a more leisurely experience, we hope you'll join us on Saturday, June 20th.
RSD AT STRICTLY DISCS:
It's true, on Record Store Day there's typically a line outside the shop all day, just as there is at hundreds of other local shops across the country (and the world). But walk through this line, and you'll find ardent music fans of every stripe: young, old, male, female, seasoned pro and beginners. The line has come to symbolize the size, passion and staying power of both the physical music audience and the locally-oriented music community. Amidst the RSD crowds, we've seen musicians discussing upcoming gigs and tours, knowledgeable jazz heads giving high schoolers tips on the essentials, people meeting up for the first time "in real life" or for the first time in a decade, parents buying their kids their first new LPs, or better yet, a huge stack of 99 centers.
THE LIST - WISHLIST DEADLINE EXTENDED:
Our list of Record Store Day exclusives can be found HERE! You will need to register for our list or you can also jump over to the RSD site which shows the list (just without our pricing). And while we will try to have ample stock (one of the deepest in the midwest) of all items, please know that some of these products are extremely limited and will sell out quickly.

If you create a wishlist, it will be updated within our system prior to June 20, 2020.
SELL US YOUR CDS & LPS:
Yes, we are still buying! Call Ron to schedule (608.213.3610).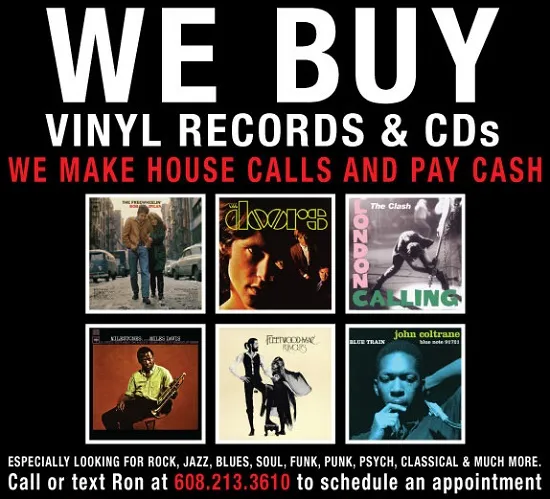 OTHERS TALK BACK


This isn't the spot to lay down odds on the third race. OTB is where Others Talk Back and give you the lowdown on what they've been feeling lately. This one's for the customers.
Espers - "The Weed Tree"  This album of covers was originally released in 2005.  It is probably their best loved album and it is fitting that it is finally reissued some fifteen years later.  The songs that Espers covered on the album come from a wide variety of artists,  The original artists covered range from idiosyncratic rock artists like Nico, Blue Oyster Cult and the Durutti Column to folk performers such as Michael Hurley and Burt Jansch.  The band obviously took the time to live with the songs and find out what made each of the songs so memorable in the first place. They then used their musical skills to translate the hidden quality they found in each song into their own musical style. The members of Espers were all master musicians and excelled at fusing folk, rock and psychedelica into a style that could only be called their very own.  It is a great covers album where the covers are as good as the songs that the original artists performed.  "The Weed Tree" certainly is one of those albums.  Espers has been silent for over a decade.  I doubt if they will ever release another album.  And "The Weed Tree" is their classic album.  It should be noted that an artist the caliber of Meg Baird started in Espers and most definitely can be heard on this album. - Ted
Arbouretum - "Let It All In"   Arbouretum possesses the same level  of musical talent as Espers.  They tread the same basic musical territory as Espers and all are also master musicians. "Let It All In" is the band's ninth album and is without a doubt their best album.  While the Espers' "The Weed Tree" is an album of original songs "Let It All In" is an album of originals  The songwriting and musical prowess that the band marshaled on this collection is what makes this album so special.  It is often hard to quantify what exactly makes an album into a classic album.  But by any measurements the band is at their absolute best on "Let It All In."  And obviously the album will  also make it onto most best of 2020 lists.  2020 has not developed the way most people envisioned it would.  But musical quality can still shine through, no matter what. - Ted
Waxahatchee -"Saint Cloud"  Waxahatchee is simply the byname of Katie Crutchfield.   And "Saint Cloud" is is her fifth release under the Waxahatchee tag since 2012.  Since her last album in 2018 Ms. Crutchfield has made a few life changes.  The main change she made was a firm commitment to sobriety.  That major change might be the reason that "Saint Cloud" is quite simply the best album of her career.   While her prior albums were stellar releases, they exhibited a dark turn of mood that may have limited the impact Ms. Crutchfield may have with an audience outside of her core fans.  While her past albums seemed a bit black and white, "Saint Cloud" is so technicolor and bright.  And she also has brought to this album some of the best songs that she has ever written.  Plus she has never sung her songs as well and as emotive as she does on this album.  The feel of the album is basically alt-country but the quality of the material and her performance kicks the whole thing into into another orbit.  While 2020 may not be remembered with much love in the future, the quality of the music released so far this year will set a higher bar for future music to be compared to.  "Saint Cloud" is one of those outstanding 2020 releases that will become quite beloved in the future. - Ted

Ron, Ryan, Angie, Marty, Evan, Matt, Ben, Ed, Isaac, Larry, Mark, Jack, Eric & Dave