April 3, 2020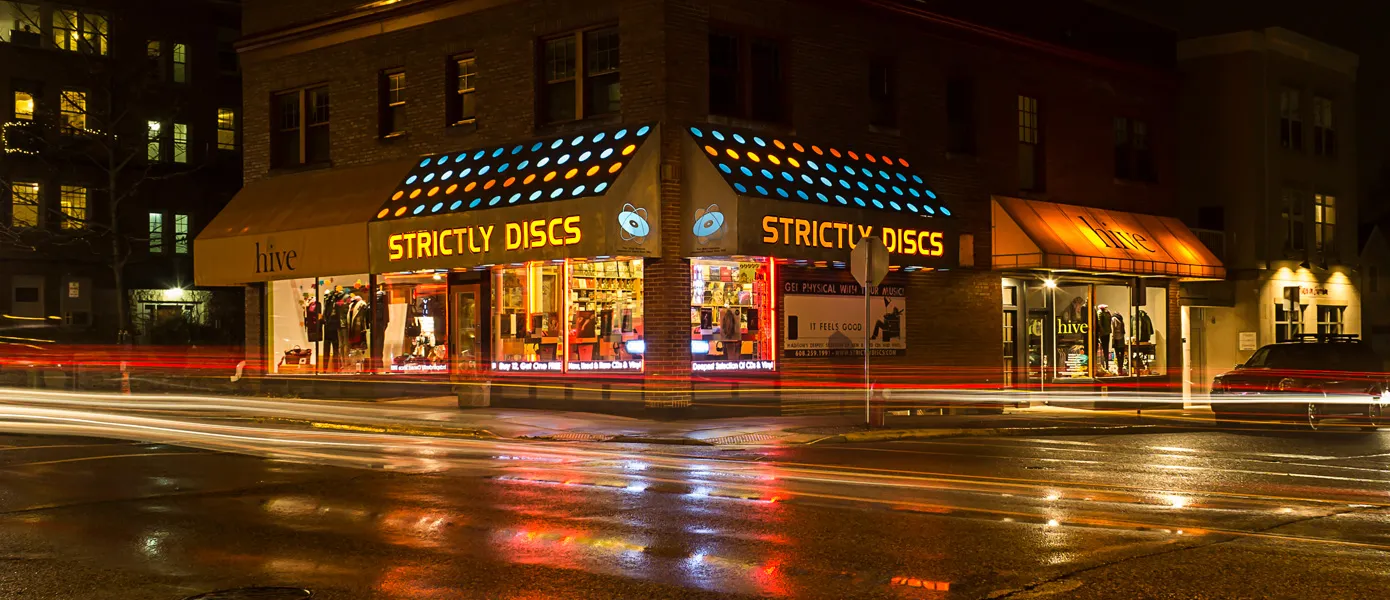 UPDATE: We are committed to making another 100 of these boxes o' records. Please call the shop (608.259.1991 Monday-Saturday 10AM-5PM) to arrange payment & pick up/porch drop off. Thank you, take care & have #hope!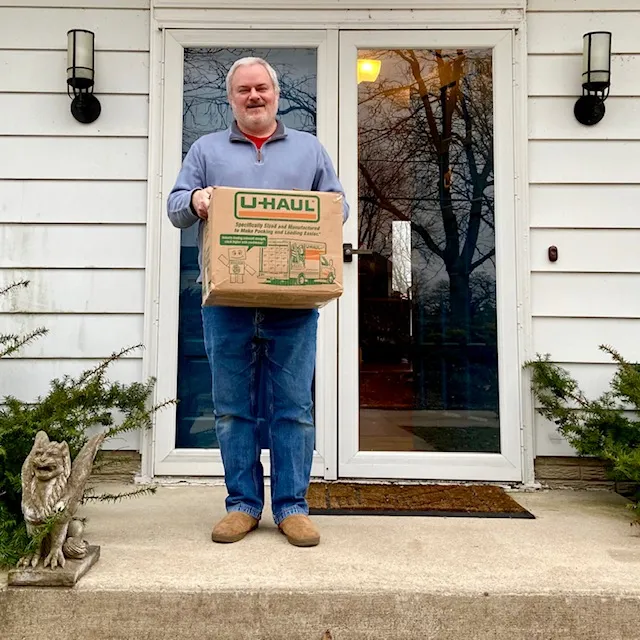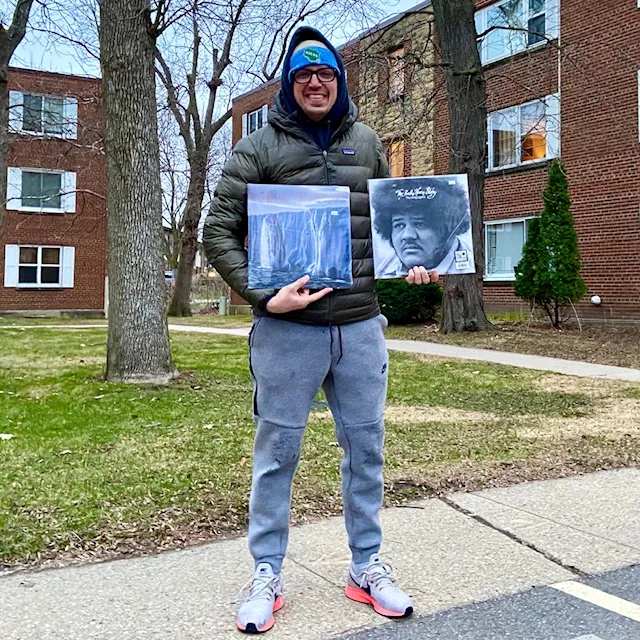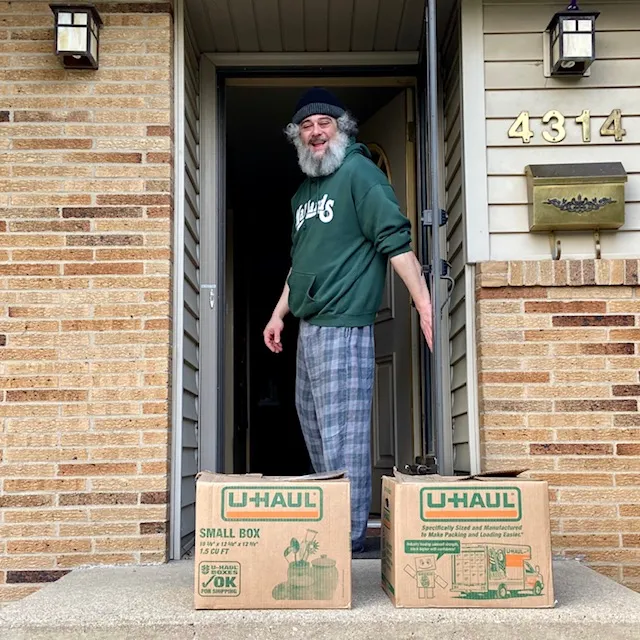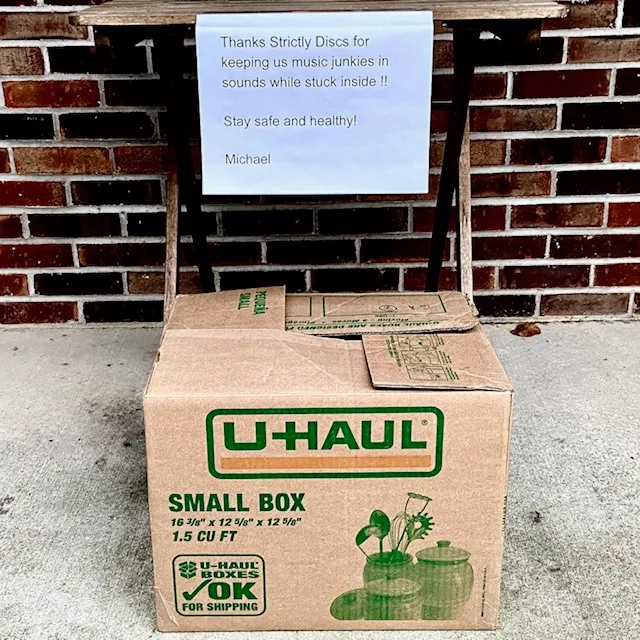 We've received a lot of requests for these random, though curated, boxes of records. The truth is, and it may sound corny but, our focus in this business for 31+ years has always been about getting people exposed to music. These random boxes are definitely a unique example of it and can serve as a foundation/exploration of new genres. 

Expect something from any genre you can think of and nothing has any real condition issues. Every record is a surprise! $50.00 for a big stack of LPs (+/- 65-80) and $35 for 45s (100). Available for doorstep drops or curbside pick ups while we can (if you are in the neighborhood and going to Trader Joe's or Neuhauser Pharmacy we can leave them outside our door for pickup. We can send them as gifts and we can drop them on door stops as gifts.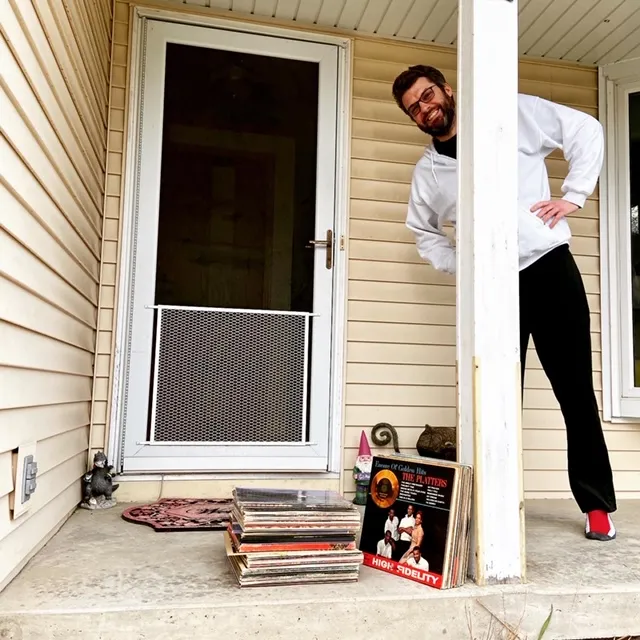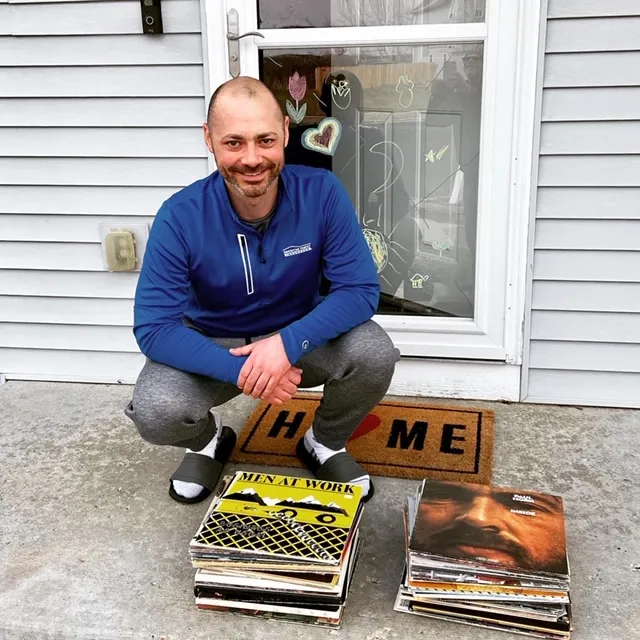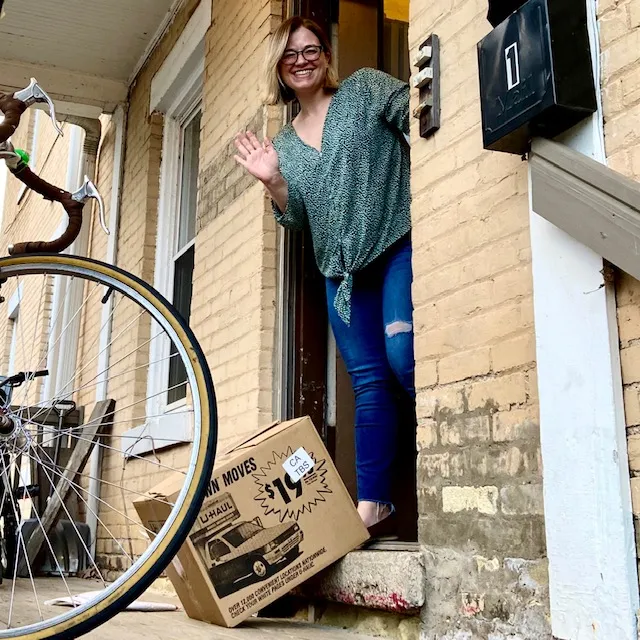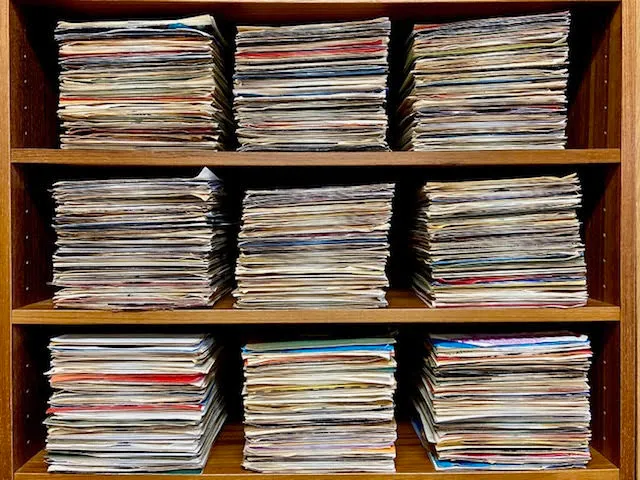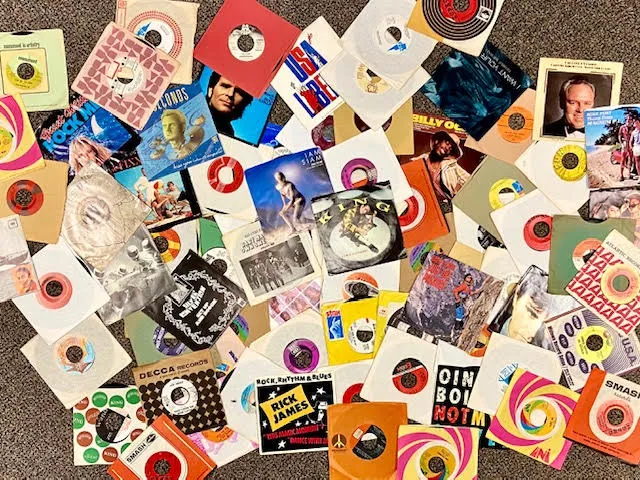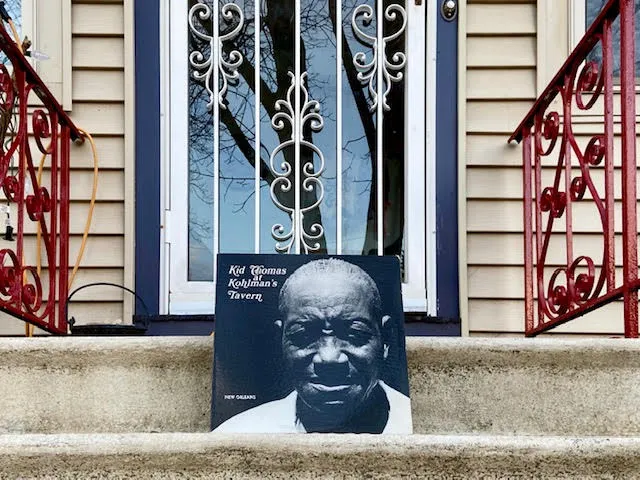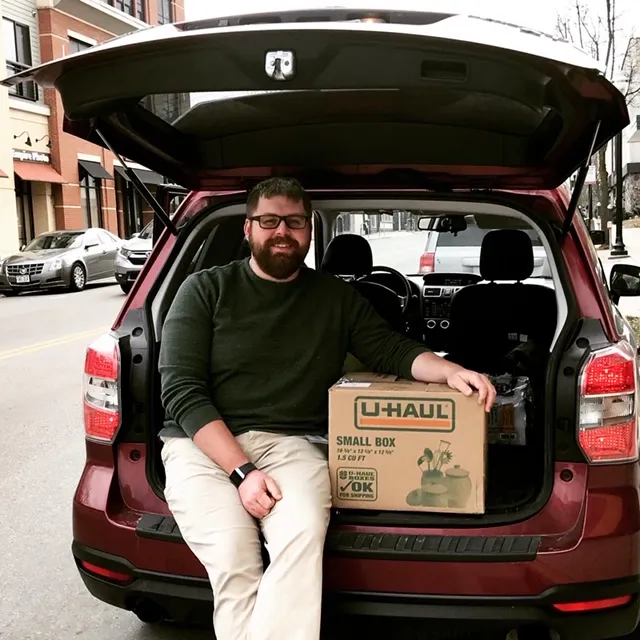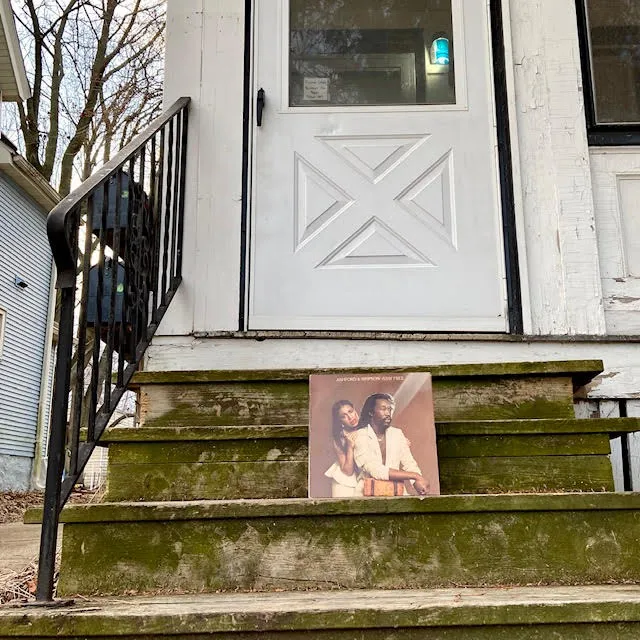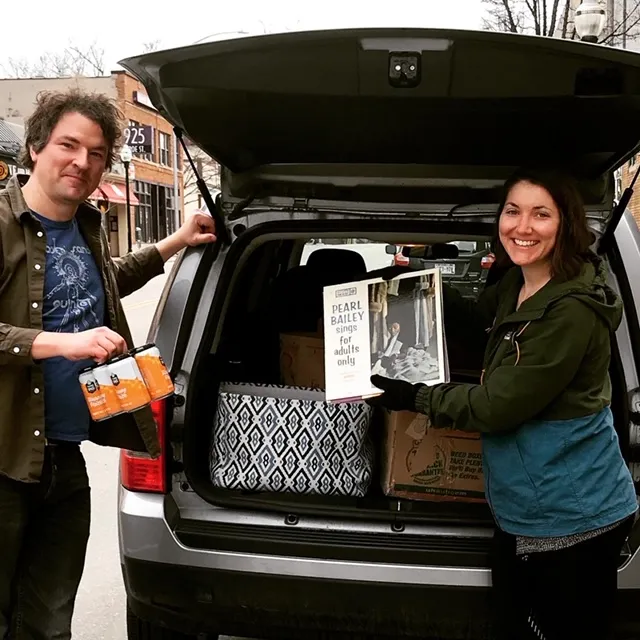 NEW THIS WEEK AT THE SHOP:
Welcome to the second quarantine edition of the Words on Sounds newsletter! We really appreciate all of you out there taking time out of your newly irregular schedules to order a record or two from us. 
Listening to music is one of the only things keeping us all going over here.
On that note, here's a rundown of a truly remarkable spread of new releases coming out this Friday, all available to order at www.strictlydiscs.com .
If you would like anything listed here, *PLEASE* order in advance (by noon Wednesday ideally), to help us ensure that we get the proper titles to you on time! 
'It Is What It Is' is the new album from jazz-funk kingpin THUNDERCAT, a megadose of dripping fusion and cool R&B with guests like Steve Lacy, Lil B, Louis Cole and Childish Gambino. We have the deluxe vinyl edition of this one, and an indie-exclusive cream-colored LP version available as well
Singer-songwriter M. WARD returns with a crisp reminder of his knack for dreamy realism with 'Migration Stories', a lovely new album recorded at the Arcade Fire studios
One of the best kept secrets in indie pop is Detroit singer ANNA BURCH, who returns to Polyvinyl with the beautiful, floating, and hooky 'If You're Dreaming', recommended to fans of Mac Demarco and Allison Crutchfield
A deep nugget from the later catalog of the almighty NINA SIMONE gets a welcome reissue. The 1982 album 'Fodder On My Wings' was released only in her then-home country of France and has fallen into obscurity, and now we get a newly illuminated view; expect lively, calypso-inflected tunes, leavened with some of Simone's most stirring ballads
A deep run of reissues from the catalogs of BOB MOULD and his post-Husker Du band SUGAR come at us via the UK, including the Sugar albums 'Copper Blue', 'Beaster', and 'File Under Easy Listening', and the Mould albums 'Last Dog & Pony Show', 'Bob Mould', and 'Silver Age'
Most of us could probably use the super serving of sunshine that only PURITY RING can bring, and 'Womb' easily makes up for the long wait since their last album. Rainbow synths, big walking basslines and crushing crescendos abound
Few artists have become so reliably tweaked as YVES TUMOR, who continues to push his maximalist, noisy R&B onto even larger canvases with 'Heaven To A Tortured Mind', which conjures vibes as diverse as Prince, Marilyn Manson, and Merzbow 
South African pianist NDUDUZO MAKHATHINI carries on the tradition of his countrymen Abdullah Ibrahim and Bheki Mseleku on 'Modes Of Communication: Letters From The Underworlds', his first album for Blue Note. This fantastically rich album of expressionist jazz displays Makhathini's lingual performance on the keys as the leader of a classic Coltrane-style quartet
The least commercially successful of the 'big three' American folk revival guitarists (alongside Fahey and Kottke), ROBBIE BASHO's potent, freewheeling raga style guitar has grown in stature since his tragic passing in the mid-80s. 'Songs of the Great Mystery' is an until-now totally unheard album of studio recordings dating to the same 1971 sessions that produced his two classic albums for Vanguard, 'Voice of the Eagle' and 'Zarthus' 
Roller-skate boogie and sleek modern soul from post-Stax Memphis is compiled on 'STONE CRUSH', the latest deep dive from Light in the Attic
Fans of Japanese city pop can rejoice anew for the elegant reissue of PIPER's 1983 rarity 'Summer Breeze', a gorgeous slab of funky, sunbaked pop in the 'BGM' style of the Yellow Magic Orchestra
Eccentric Texas country singer BLAZE FOLEY was heavily influenced by his friend Townes Van Zandt, and championed after his tragic death by artists like John Prine, Lucinda Williams, and Lyle Lovett. Misfortune kept virtually all of Foley's recordings from ever being released during his lifetime, and now we have a new edition of one of his greatest collections, 'Clay Pigeons', which will warm even the stone coldest of hearts
Bygone Nashville folk ensemble THE CHERRY BLOSSOMS see their 2007 CD-r rescued on LP by the Feeding Tube label. 'Mystery Meet' features vocals from the one and only JOSEPHINE FOSTER, and sounds like what might happen if you instructed the Sun Ra Arkestra to jam on a lower Appalachian fiddle ensemble
And speaking of SUN RA, we've got a fresh edition of his bopped-out big band album from 1984, 'Celestial Love'
Infectious (no, not that way) future-dance is here from Australian production whiz TORNADO WALLACE on a new mini album called 'Midnight Mania'
Perhaps the funkiest album ever to emerge from the southern hemisphere, MARCOS VALLE's 1983 self-titled affair, is back in print in a lovely edition. For proof, simply dial up 'Estrelar' on any streaming platform and pour up that juice
Lastly, we get new vinyl editions of the earliest efforts from the almighty SPOON, who truly were destined for greatness right out of the gate. We've got 'Soft Effects' and 'Telephono' back, while they last!
RECORD STORE DAY IS SCHEDULED FOR JUNE 20, 2020:
Launched in 2007 with the humble idea to recognize independent record stores, Record Store Day (RSD) has blossomed into a global phenomenon. The list of RSD exclusive releases continues to expand, as more labels throw open their catalogs to an appreciative audience that grows each year.
Beyond the day-long frenzy, RSD exists to offer proof of the lively role record stores play in the community and a chance for folks on both sides of the counter to offer gratitude for each other. It's a capsule-sized snapshot of what this whole record world is about. Whether you're a hardcore type who times their arrival for a spot at the front of the line or somebody who waits until the afternoon for a more leisurely experience, we hope you'll join us on Saturday, June 20th.
RSD AT STRICTLY DISCS:
It's true, on Record Store Day there's typically a line outside the shop all day, just as there is at hundreds of other local shops across the country (and the world). But walk through this line, and you'll find ardent music fans of every stripe: young, old, male, female, seasoned pro and beginners. The line has come to symbolize the size, passion and staying power of both the physical music audience and the locally-oriented music community. Amidst the RSD crowds, we've seen musicians discussing upcoming gigs and tours, knowledgeable jazz heads giving high schoolers tips on the essentials, people meeting up for the first time "in real life" or for the first time in a decade, parents buying their kids their first new LPs, or better yet, a huge stack of 99 centers.
THE LIST - WISHLIST DEADLINE EXTENDED:
Our list of Record Store Day exclusives can be found HERE! You will need to register for our list or you can also jump over to the RSD site which shows the list (just without our pricing). And while we will try to have ample stock (one of the deepest in the midwest) of all items, please know that some of these products are extremely limited and will sell out quickly.

If you create a wishlist, it will be updated within our system prior to June 20, 2020.
SELL US YOUR CDS & LPS:
Yes, we are still buying! Call Ron to schedule (608.213.3610).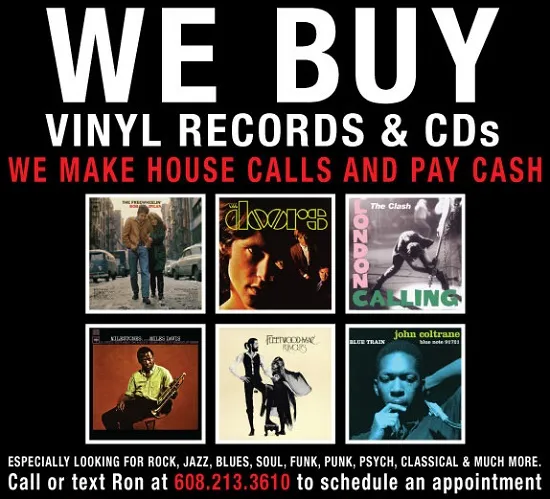 Ron, Ryan, Angie, Marty, Evan, Matt, Ben, Ed, Isaac, Larry, Mark, Jack, Eric & Dave