March 19, 2020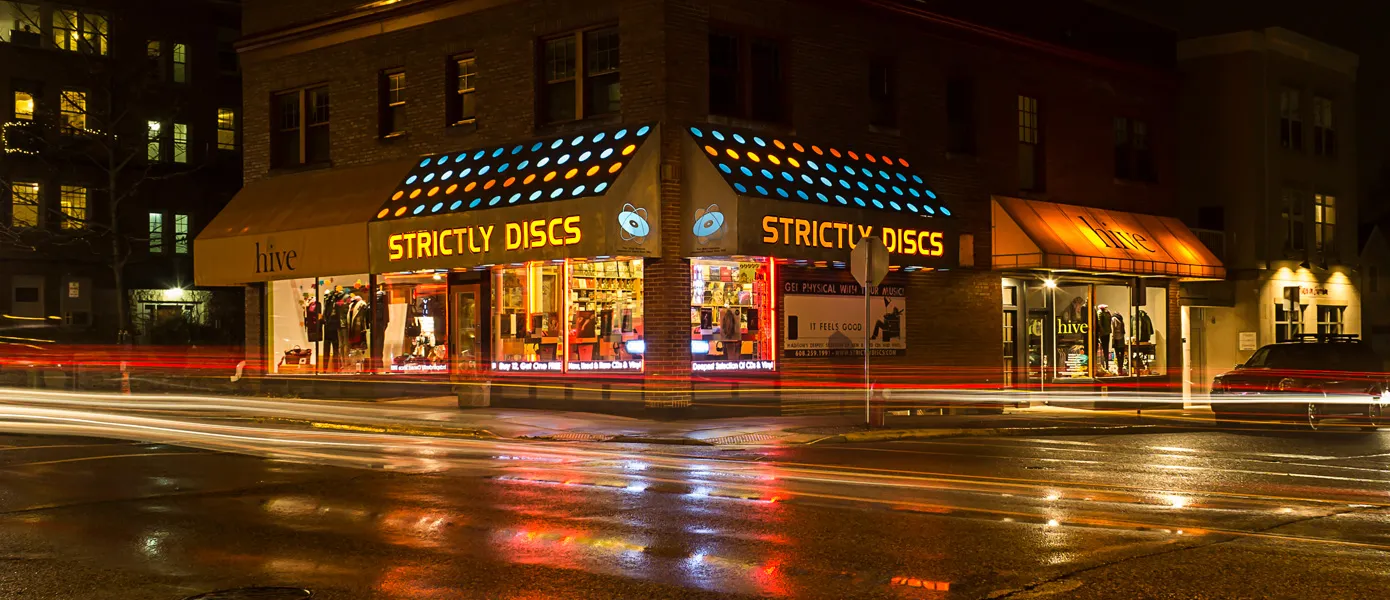 NEW THIS WEEK AT THE SHOP:
New techno and chilled house EPs from MALL GRAB, MAX ESSA, and the potent combination of MAURICE FULTON and PEGGY GOU, plus 'Dokutsu', the latest deeply-detailed EP of lighthearted yet layered electronic dynamism from Japanese producer FOODMAN
Upcoming New releases!
3/27
Pearl Jam - Gigaton CD/LP
Waxahatchee - Saint Cloud CD/LP
Bon Iver - Blood Bank 10th Anniv CD/LP
Sufjan Stevens - Aporia CD/LP
Half Waif - The Caretaker CD/LP
Jimi Hendrix - Band of Gypsys 50th Aniv LP
Beatrice Dillon - Workaround LP
Kanye West - Jesus Is King CD (no LP yet)
Denzel Curry - Unlocked CD/LP
Cable Ties - Far Enough CD/LP
Coriky - Coriky (Ian & Joe Fugazi) CD/LP
Stormzy - Heavy is the Head CD/LP
Margaret Glaspy - Devotion CD/LP
Various - Whispers (Numero Lounge comp) LP
Hailu Mergia - Yene Mircha CD/LP
Little Dragon - New Me, Same Us CD/LP
Nap Eyes - Snapshot of A Beginner CD/LP
Rustin Man - Clockdust CD/LP
Jon Hassell - Vernal Equinox reissue LP
Sopwith Camel - The Miraculous Hump reissue LP
Piper - Summer Breeze CD/LP
Various - Stone Crush Memphis Modern Soul CD/LP
Nina Simone - Fodder on My Wings CD/LP
M. Ward - Migration Stories CD/LP
Thundercat - It Is What It Is CD/LP
Yves Tumor - Heaven To A Tortured Mind CD/LP
Tops - I Feel Alive CD/LP
Vladislav Delay - Rakka LP
Tornado Wallace - Midnight Mania LP
Marcos Valle - S/T (1983) LP
Robbie Basho - Songs of the Great Mystery CD/LP
Everything Is Recorded - Friday Forever CD/LP
Nightmares on Wax - Smokers Delight (25th Anniv) LP
Pigs Pigs Pigs Pigs Pigs Pigs Pigs - Viscerals CD/LP
Spoon - Soft Effects / Telephono reissues LP
Sun Ra - Celestial Love CD/LP
Greetings Strictly Discs family and friends,
While our doors for now are closed out of an abundance of caution, please know our entire staff is working to keep the flow going for us all.
Read on for a rundown of updates on how we are operating.
10% OFF:
Why not start with the fun stuff? Until return to "regular" store hours, ALL ORDERS PLACED ON OUR WEBSITE WILL BE 10% OFF. This goes for new CDs and LPs, accessories (turntables) and gift certificates too! 
CURBSIDE PICK-UP:
We are offering curbside pickup for all purchases, Monday through Saturday, from 9AM-5PM. 
DELIVERY:
We are offering free delivery for orders over $25 to those in Dane County & surrounding areas. 
DISCOGS:
You can have a virtual browse through our bins via the shop's Discogs account where over 10,000 records are for sale, with many more going up daily. Plus, look for more "new" release vinyl there in the coming days.
PREORDERS & UPCOMING RELEASES:
Plenty of great new releases are still shipping to us on schedule, and we want to have everything you are looking for. Until the store returns to normal hours, we will be curtailing our new release orders to only the titles that have been requested. We're used to fielding requests from you all day long, so please keep it up! 
USED VINYL:
We will be posting fresh used vinyl on our socials each evening.
SHOP BY APPOINTMENT:
This option is on our radar and as the current situation evolves, we will try to implement a safe solution…stay tuned. If that interests you, let us know!
If you see something at our Discogs store and/or want to coordinate a curbside pick up or delivery and payment just call the shop at 608-259-1991 or email Angie at angie@strictlydiscs.com 
If there is a forthcoming new release you would like to reserve, email Evan at evan@strictlydiscs.com, and he will make sure it is on the way.
We consider ourselves lucky to have such dedicated and conscientious customers, and we want to thank you for your past business and for bearing with us through a challenging time.
USED VINYL ALERT:
We will be posting fresh used vinyl on our socials each day. You can also browse our Discogs offerings HERE. See something you want, call the shop or email Angie at angie@strictlydiscs.com.
RECORD STORE DAY IS JUNE 20, 2020:
Launched in 2007 with the humble idea to recognize independent record stores, Record Store Day (RSD) has blossomed into a global phenomenon. The list of RSD exclusive releases continues to expand, as more labels throw open their catalogs to an appreciative audience that grows each year.
Beyond the day-long frenzy, RSD exists to offer proof of the lively role record stores play in the community and a chance for folks on both sides of the counter to offer gratitude for each other. It's a capsule-sized snapshot of what this whole record world is about. Whether you're a hardcore type who times their arrival for a spot at the front of the line or somebody who waits until the afternoon for a more leisurely experience, we hope you'll join us on Saturday, June 20th.
RSD AT STRICTLY DISCS:
It's true, on Record Store Day there's typically a line outside the shop all day, just as there is at hundreds of other local shops across the country (and the world). But walk through this line, and you'll find ardent music fans of every stripe: young, old, male, female, seasoned pro and beginners. The line has come to symbolize the size, passion and staying power of both the physical music audience and the locally-oriented music community. Amidst the RSD crowds, we've seen musicians discussing upcoming gigs and tours, knowledgeable jazz heads giving high schoolers tips on the essentials, people meeting up for the first time "in real life" or for the first time in a decade, parents buying their kids their first new LPs, or better yet, a huge stack of 99 centers.
THE LIST - WISHLIST DEADLINE EXTENDED:
Our list of Record Store Day exclusives can be found HERE! You will need to register for our list or you can also jump over to the RSD site which shows the list (just without our pricing). And while we will try to have ample stock (one of the deepest in the midwest) of all items, please know that some of these products are extremely limited and will sell out quickly.

If you create a wishlist, it will be updated within our system prior to June 20, 2020.
SELL US YOUR CDS & LPS:
Yes, we are still buying! Call Ron to schedule (608.213.3610).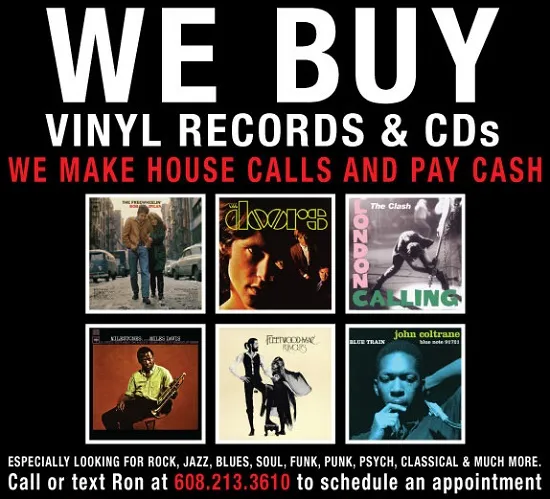 Ron, Ryan, Angie, Marty, Evan, Matt, Ben, Ed, Isaac, Larry, Mark, Jack, Eric & Dave