STRICTLY DISCS UPDATES - TUESDAY 3/17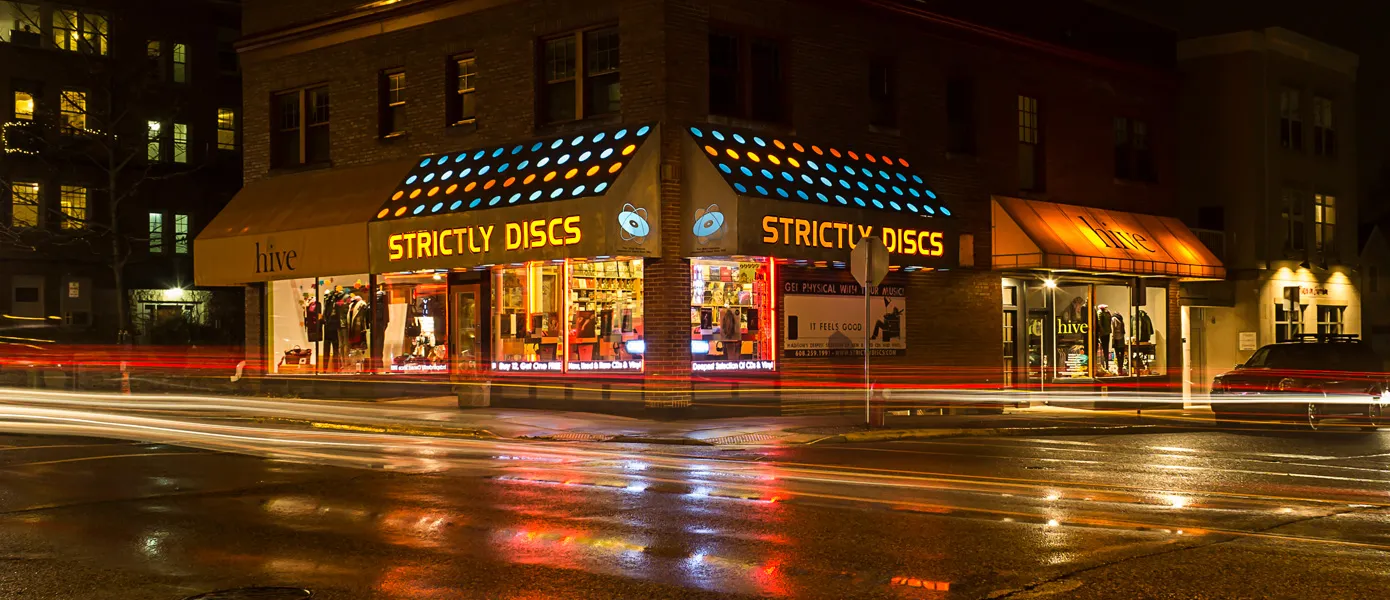 Greetings Strictly Discs family and friends,
While our doors for now are closed out of an abundance of caution, please know our entire staff is working to keep the flow going for us all. Read on for a rundown of updates on how we are operating.
10% OFF:
Why not start with the fun stuff? Until return to "regular" store hours, ALL ORDERS PLACED ON OUR WEBSITE WILL BE 10% OFF. This goes for new CDs and LPs, accessories (turntables) and gift certificates too! 
CURBSIDE PICK-UP:
We are offering curbside pickup for all purchases, Monday through Saturday, from 9AM-5PM. 
DELIVERY:
We are offering free delivery for orders over $25 to those in Dane County & surrounding areas. 
DISCOGS:
You can have a virtual browse through our bins via the shop's Discogs account where over 10,000 records are for sale, with many more going up daily. Plus, look for more "new" release vinyl there in the coming days.
PREORDERS & UPCOMING RELEASES:
Plenty of great new releases are still shipping to us on schedule, and we want to have everything you are looking for. Until the store returns to normal hours, we will be curtailing our new release orders to only the titles that have been requested. We're used to fielding requests from you all day long, so please keep it up! 
USED VINYL:
We will be posting fresh used vinyl on our socials each evening.
SHOP BY APPOINTMENT:
This option is on our radar and as the current situation evolves, we will try to implement a safe solution…stay tuned. If that interests you, let us know!
If you see something at our Discogs store and/or want to coordinate a curbside pick up or delivery and payment just call the shop at 608-259-1991 or email Angie at angie@strictlydiscs.com 
If there is a forthcoming new release you would like to reserve, email Evan at evan@strictlydiscs.com, and he will make sure it is on the way.
We consider ourselves lucky to have such dedicated and conscientious customers, and we want to thank you for your past business and for bearing with us through a challenging time.
Take care, 

Ron, Ryan, Angie, Marty, Evan, Matt, Ben, Ed, Isaac, Larry, Mark, Jack, Eric & Dave