March 12, 2020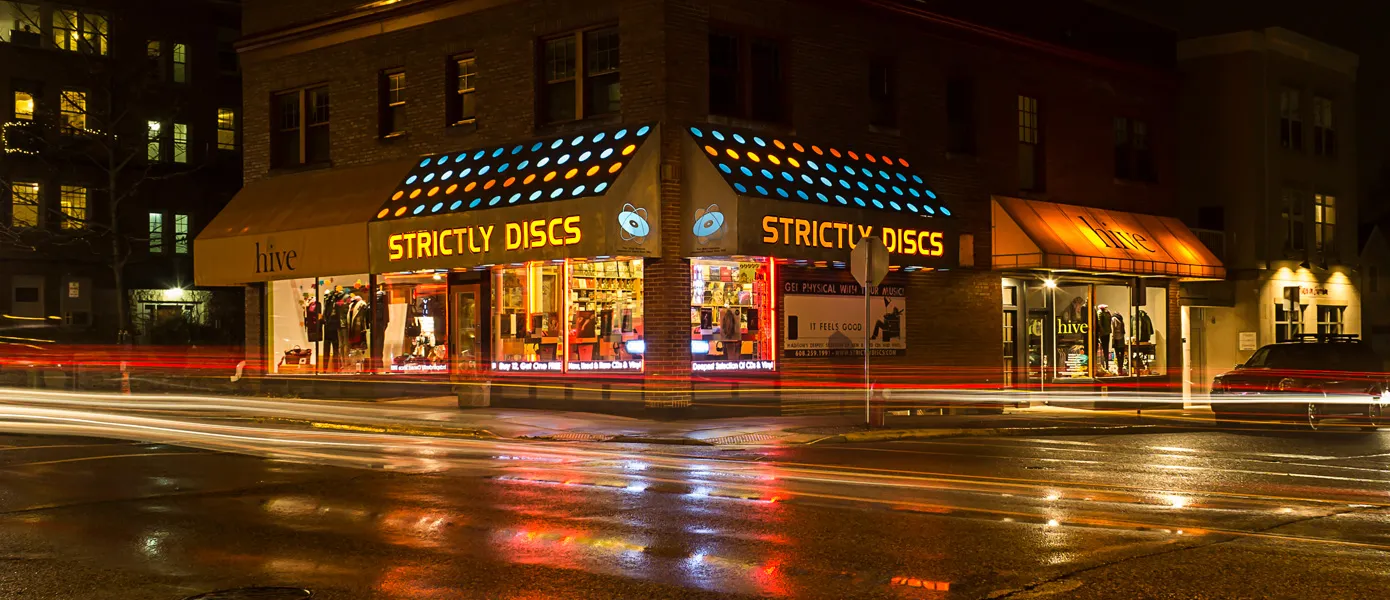 Greetings, everyone! With so much uncertainty in the air these days, we are glad that we can rely on certain things, like new music to share with all of you each week. This week brings a real deep assortment of such treasures, which we might remind you can be paid for and reserved over phone or email, as well as in-store! We start with some fresh delights from the ongoing global jazz renaissance with a new record from LA's SAM GENDEL. 'Satin Doll' finds the saxophonist leading a trio through some truly modern de-/re-constructions of outward bound jazz classics from Mongo Santamaria, Duke Ellington, Miles Davis, and more, in a very kindred spirit to the recent Makaya McCraven and Jeff Parker albums. The UK's MOSES BOYD answers swiftly with 'Dark Matter', a heady brew of contemporary big band jazz styles rooted in funk, spoken word, and afro-beat. SHABAKA AND THE ANCESTORS take things even deeper on 'We Are Sent Here By History', a burbling album of spiritual jazz bathed in murky turmoil and bright redemption, giving off 'Agharta' era Miles vibes. 
Poignant, weird pop comes with a particular pang of sadness on the Numero Group's compilation remembrance of the late TREY GRUBER, a Chicago indie-pop scene phenom who passed away suddenly in 2017. Working with Whitney co-founder Max Kakacek and his band Parent, Gruber recorded scores of tunes that simply could not stay hidden in shoeboxes unfinished, and a quick listen to this incredible record confirms that. 'Herculean House of Cards' is a deep look at a pop genius, with tunes that go from lo-fi twangy garage ditties not far off from early Ty Segall and White Fence, or the grandaddy of them all, R. Stevie Moore, to spectral,dreamy R&B that's soulfully out of time. Dial that dream pop knob a couple steps darker, and you have the lost classic 1999 album from ROWLAND S. HOWARD, the Australian guitarist who founded the Birthday Party alongside Nick Cave before playing with Crime & the City Solution. 'Teenage Snuff Film', in addition to having perhaps the most stereotypically "late-90s" album art of all time, is a masterpiece of subdued punk noir. Also turning twenty years old this month is the massively underrated 'Placer Found', the debut album from Indiana post-rock band EARLY DAY MINERS. Earnest, expansive, and churning with ideas, this 2LP rewards the patient with a potent blend of Kubrickian widescreen rock and the perceptive depths of later Talk Talk and Mark Hollis solo work. 
Even more pop and indie gems are here this week, starting with a new one from the singularly wonky crooner PORCHES, and lovely new records from GROUPLOVE, PETER BJORN AND JOHN, and ULTRAISTA.
You can mean a whole lot of things when you say the word 'ambient', and that's ever so clear with the variety we see this week. Italian soundtrack whiz GIGI MASIN has had his License to Chill renewed every year since his earliest mid-80s releases, and its been a long time since we've gotten a proper new studio album from the pianist/synthesist, outside of his work with Young Marco and Jonny Nash as Gaussian Curve. 'Calypso' hits all the right notes, in a timely dose of Meditteranean leisure. German guitarist PAUL BRANDLE peels off from his jazz group Fazer for a cool solo album that's abstract and delicate, similar to the fantastic solo record from his bandmate Simon Popp last year. Beirut composer SARY MOUSSA makes his debut for the Nico Jaar-helmed Other People label, on a beautiful album of gauzy melodic abstractions, and Irish composer HILARY WOODS teams up with producer/noiseman LASSE MARHAUG on a crackling new album of dark ambient composed and recorded during her recent pregnancy. 
Nova Scotia's JOYFULTALK brings us the first new music from the Maritimes to grace the SD shelves in some time. Brilliant, multilayered electronic pop is in order on this one, reminding me a bit of the latest vibrant album from Dan Deacon. Baltimore art-damaged guitar genii HORSE LORDS have a righteous new record, and we get an equally riffy/equally vibey new live album from DUNGEN, the Swedish psych band known for their transporting concert sets.
Retro-leaning soul brilliance is in with the latest from MONOPHONICS, the Bay Area revivalist powerhouse. For the forward-leaning end of the soul world, check out fantastic new LPs from TAWIAH and MADISON MCFERRIN, plus we finally get a vinyl edition of the irresistible 'SremmLife' album from youthful rap duo RAE SREMMURD. No flex zone!
Before she ventured out on her solo career, singer/songwriter Meg Baird was one of the many voices in the Philly folk revival group ESPERS. Like a raggedy, modern formulation of the classic Pentangle lineup, the group brought a true record head's depth to the freak-folk scene, paying homage to heroes both well-known and obscure. Drag City has heeded longtime calls for the early Espers catalog to return to the shelves, delivering their baroque, downer jam of a debut and, most critically, 'The Weed Tree', the band's limited-run album of covers of beloved tunes from Blue Oyster Cult, Michael Hurley, Nico and many more.
Been a minute since we've updated everyone's favorite section in the store: Russian Techno. There's a reason why the electronic music coming out of that country has been so interesting for decades now, but getting into it would require a thesis-length argument, so let's just say that records like 'Filterealism' by GAMAYUN speak more than words can say. On this latest release from the never-not on point Gost Zvuk label, the Smolensk producer invents an electronic world that shares seemingly zero reference points with big Western techno names like Aphex Twin or Boards of Canada. Indeed, much like Autechre, the 3rd name in that Warp trinity, he appears to be inventing his own language as he goes along. Quite a strong brew on this one, and also on the latest collab LP from Versatile label head GILB'R and new age icon ARIEL KALMA, which took me by surprise as it sounds nothing like either artists' typical work, heading into a funky studio land of poptronic oddities. A Swiss label celebrates the prodigious influence of DREXCIYA with a carefully curated compilation called 'Bubble Chamber', selecting tracks new and old that share DNA with the Detroit pioneers, plus an unheard tune from Gerald Donald project XOR GATE, and a huge booklet of artwork from longtime Underground Resistance cover artist ABDUL QADIM HAQQ.
Early disco prioducer/engineer WALTER GIBBONS, invented and perfected the extended disco remix, which let grooves ride eternally (or an extra five minutes) on Salsoul classics from Loleatta Holloway, First Choice and more. 'Mastermixes' collects eight of the most potent gems, plus we have a nice repress of the GWEN MCCRAE's 1979 funky disco classic 'Melody of Life'. Jazz reissues are also in from ELVIN JONES and the BRIAN BLADE FELLOWSHIP.
Tenured professor of all things metal, satanic, and feedback oriented, STEPHEN O'MALLEY releases a blazing new live document from last year that's pure amplifier worship not far off from his work in SunnO))). We've also got new heavy ones in from CODE ORANGE and KVELERTAK. 
'Rojus', the modern classic 2016 deep house gem from LEON VYNEHALL, is back in print, and we get a bevy of marvelous new dance EPs in from all over. Norway's Balearic master RUNE LINDBAEK has a choice EP of elegant chuggers, the Church label delivers dreamy breaks from NO MOON, and the always appointment-listening AFRIKAN SCIENCES returns with a lovely album of twilit dance abstractions on the ESP Institute label.
Finnish producer JIMI TENOR has worn many hats in his unpredictable career. He's made icy electro, tongue-near-cheek sleaze pop, house bangers, and straight up lounge jazz over the years, in addition to producing several great albums for his former partner, the soul singer Nicole Willis. 'NY Hel Barca' provides a thorough overview of his chameleon style. 'Along Ago' collects the recorded output of Japanese femme-punk trio OXZ, and we've got a killer album of unheard music from obscure Aussie band USE NO HOOKS, who made partywise punk funk in the early 80s not too far off from that of Tom Tom Club or ACR. Delectable Japanese art-ambient is here in the first ever reissue of INOYAMALAND's 1983 classic 'Danzindan-Pojidon'. Sunrise tribal meets afro-house action on a set of early 90s rarities from Munich unit THE NEW MORNING, and we have a beautiful new vinyl edition of the 1992 album from the literally centuries-old band of Berber trance players MASTER MUSICIANS OF JAJOUKA.
Avant-garde cellist LUCY RAILTON has a new album of sound-art on the PAN label, and we welcome a vinyl edition of 'Simple', a deep collection of unreleased material from dark ambient composer SYLVAIN CHAUVEAU. German artist ELECTRIC INDIGO creates rhythmic soundscapes entirely from metallic sound sources on 'Ferrum', and we have a phenomenal LP of little-heard music from influential female electronic musician RUTH ANDERSON, who ran the Hunter College Electronic Music Studio with her partner, Annea Lockwood, and recorded some fascinating, modern-seeming plunderphonic tapeloop pieces in the mid-1970s, collected her for the first time.  
USED VINYL ALERT:
Heading downstairs for this week's edition of the Used Vinyl Alert, we are delivering you the classics and the unknown in equal measure this time around!
Rock and pop classics are here from Led Zeppelin, Fleetwood Mac, Pink Floyd, the Flying Burrito Brothers, Queen, The Who, Grateful Dead, Van Morrison, Bob Dylan, the Beatles, Jimi Hendrix, the Rolling Stones, INXS, the Psychedelic Furs, and the Beach Boys, plus we've got great ones from some of our favorite songwriters, like Harry Nilsson, Elton John, Patti Smith, Elvis Costello, Todd Rundgren, and John Prine.
The jazz selection this week goes deep on known legends and obscurities as well. Check time-tested greats from Herbie Hancock, Weather Report, Jan Garbarek, Wayne Shorter, Don Ellis, Oscar Peterson, Horace Silver, Jim Hall, Ralph Towner, Dizzy Gillespie, Django Reinhardt, Leon Thomas, Pieces of A Dream, Freddie Hubbard, Jerry Hahn, Victor Feldman, Andrew Hill, and more.
Soul stuff is in from Isaac Hayes, Earth Wind and Fire, and Marvin Gaye, plus we roll out some deep cuts from the worlds of early rap, 80s electro, hip hop and house. Tyree, Deee-lite, 2 Live Crew, Melle Mel, and dozens more not-so-household names are in the house.
It's a grab bag sort this week, so I'll lay it out for you cafeteria-style with the highlights:
McCoy Tyner - Tender Feelings
Thelonious Monk - Live at the It Club
Abercrombie/Holland/DeJohnette - Gateway 2
Jimmy Smith - Groovin' at Small's
Rolling Stones - Ya Ya's; Let It Bleed
AC/DC - Dirty Deeds; Highway to Hell; High Voltage
Bob Marley - Live Forever [Final Show!]
Edwin Starr - Hell Up in Harlem
Radiohead - Kid A [Expanded 2-cd]
Pavement - Crooked Rain: LA's Desert Origins
There's still tasty leftovers from last week, so you might-could stop here while busy stockpiling for the apocalypse. Face it, gonna have to spend the money that couldn't be spent on sold-out toilet paper why don't some of you philistines get a bidet it gets the job done more thoroughly.
RECORD STORE DAY IS APRIL 18, 2020!

Launched in 2007 with the humble idea to recognize independent record stores, Record Store Day (RSD) has blossomed into a global phenomenon. The list of RSD exclusive releases continues to expand, as more labels throw open their catalogs to an appreciative audience that grows each year.
Beyond the day-long frenzy, RSD exists to offer proof of the lively role record stores play in the community and a chance for folks on both sides of the counter to offer gratitude for each other. It's a capsule-sized snapshot of what this whole record world is about. Whether you're a hardcore type who times their arrival for a spot at the front of the line or somebody who waits until the afternoon for a more leisurely experience, we hope you'll join us on Saturday, April 18th.
RSD AT STRICTLY DISCS:
It's true, on Record Store Day there's typically a line outside the shop all day, just as there is at hundreds of other local shops across the country (and the world). But walk through this line, and you'll find ardent music fans of every stripe: young, old, male, female, seasoned pro and beginners. The line has come to symbolize the size, passion and staying power of both the physical music audience and the locally-oriented music community. Amidst the RSD crowds, we've seen musicians discussing upcoming gigs and tours, knowledgeable jazz heads giving high schoolers tips on the essentials, people meeting up for the first time "in real life" or for the first time in a decade, parents buying their kids their first new LPs, or better yet, a huge stack of 99 centers.
THE LIST - WISHLIST DEADLINE NOON MARCH 12TH:
Our list of Record Store Day exclusives can be found HERE! You will need to register for our list or you can also jump over to the RSD site which shows the list (just without our pricing). And while we will try to have ample stock (one of the deepest in the midwest) of all items, please know that some of these products are extremely limited and will sell out quickly.

If you create a wishlist, it will be updated within our system prior to April 18, 2020. After March 12th, items cannot be added or removed from your list.
STRICTLY DISCS IS HIRING:
VINYL PRICING SPECIALIST:
Required skills:
Excellent customer service skills; ability to anticipate customer needs
Computer proficient

A passion for music, and a broad, deep base of recorded music history
Knowledge of Goldmine standards & experience grading and pricing records

Knowledge of stereo equipment/functionality
Availability to work nights and weekends
Ability to lift and carry 50 pounds repeatedly

To apply, submit letter of interest & resume to angie@strictlydiscs.com
OTHERS TALK BACK:
This isn't the spot to lay down odds on the third race. OTB is where Others Talk Back and give you the lowdown on what they've been feeling lately. This one's for the customers.
Honey Harper - Starmaker"  Honey Harper is the pseudonym of Georgia musician William Fussell.  He was in the band Mood Rings in the early part of the last decade, Their sound could best be described as very lush and idiosyncratic post-punk.  When that band ended in 2013, Mr. Fussell rethought his music and arrived with the Honey Harper moniker and a new musical vision. "Starmaker" could best be described as alternative country.  But it isn't your run of the mill alt-country. The album has an expansive sound, whose "bigness" often fits the soul searching lyrics. Mr. Fussell/Honey Harper's lavish production mirrors the sound he was achieving with the Mood Rings, but now using a very different musical context.  I found "Starmaker" a delightful surprise that rewards on each successive listen. - Ted


SELL US YOUR CDS & LPS: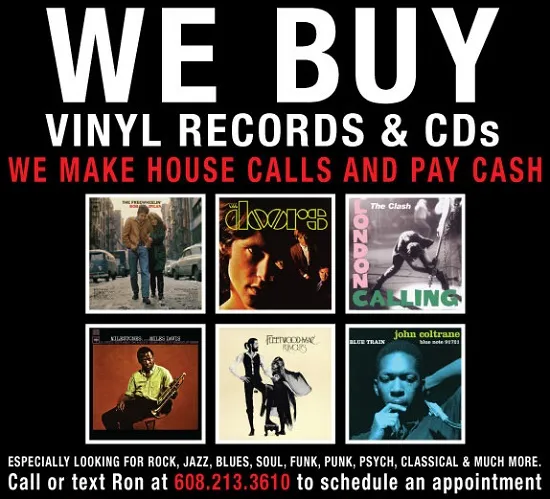 Ron, Ryan, Angie, Marty, Evan, Matt, Ben, Ed, Isaac, Larry, Mark, Jack & Eric