March 5, 2020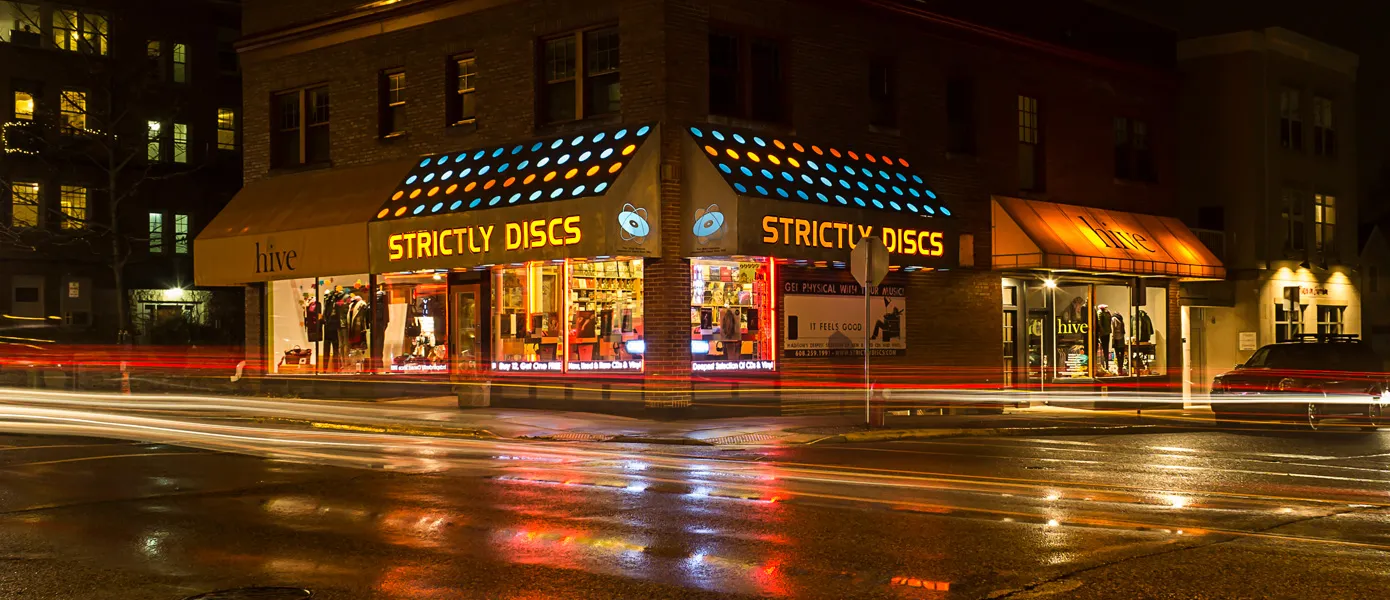 RECORD STORE DAY IS APRIL 18, 2020!

Launched in 2007 with the humble idea to recognize independent record stores, Record Store Day (RSD) has blossomed into a global phenomenon. The list of RSD exclusive releases continues to expand, as more labels throw open their catalogs to an appreciative audience that grows each year.
Beyond the day-long frenzy, RSD exists to offer proof of the lively role record stores play in the community and a chance for folks on both sides of the counter to offer gratitude for each other. It's a capsule-sized snapshot of what this whole record world is about. Whether you're a hardcore type who times their arrival for a spot at the front of the line or somebody who waits until the afternoon for a more leisurely experience, we hope you'll join us on Saturday, April 18th.
RSD AT STRICTLY DISCS:
It's true, on Record Store Day there's typically a line outside the shop all day, just as there is at hundreds of other local shops across the country (and the world). But walk through this line, and you'll find ardent music fans of every stripe: young, old, male, female, seasoned pro and beginners. The line has come to symbolize the size, passion and staying power of both the physical music audience and the locally-oriented music community. Amidst the RSD crowds, we've seen musicians discussing upcoming gigs and tours, knowledgeable jazz heads giving high schoolers tips on the essentials, people meeting up for the first time "in real life" or for the first time in a decade, parents buying their kids their first new LPs, or better yet, a huge stack of 99 centers.
THE LIST - WISHLIST DEADLINE NOON ON MARCH 12TH:
Our list of Record Store Day exclusives can be found HERE! You will need to register for our list or you can also jump over to the RSD site which shows the list (just without our pricing). And while we will try to have ample stock (one of the deepest in the midwest) of all items, please know that some of these products are extremely limited and will sell out quickly.

If you create a wishlist, it will be updated within our system prior to April 18, 2020. After March 12th, items cannot be added or removed from your list.
NEW THIS WEEK AT THE SHOP: 
The roundabout musical career of U.S. GIRLS has wound an interesting path through lo-fi pop, noise, and femme-forward funk. On 'Heavy Light', her seventh album and 3rd for 4AD, she sums all of her approaches on her strongest album yet. The beguiling pop duo DISQ have emerged from the remote outpost of Viroqua, WI, to become critically-acclaimed indie darlings, and deliver their debut for Saddle Creek, the very lovely 'Collector', which we have in the building on limited color vinyl. Longtime slantwise world observer STEPHEN MALKMUS brings a brisk, instantly classic-feeling new record called 'Traditional Techniques', which finds the songwriter turning to his 12-string acoustic guitar for an album of modern folksong in his singular style.
Female fronted pop ferocity turns up in droves this week, with great new records from ALEXANDRA SAVIOR and CAROLINE ROSE, plus a remarkably high-octane new album from the legendary PHANTOGRAM.
Huge releases from the wide world of hip-hop this week, starting with a refreshingly vibey, often hilarious new album from ATMOSPHERE called 'Whenever', which plays well to the Twin Cities legends' current status as elite level dad-rappers. 2020's most anticipated rap release is easily MAC MILLER's posthumous album 'Circles', and it's halfway here this week. We have the CD format in stock, with the vinyl edition due on April 17 (say, isn't that the day before Record Store Day?). We've also got new vinyl releases from JIDENNA and LAUV, and a new vinyl edition of NUJABES' 2005 album 'Modal Soul'. 
A pair of reissues land this week that transcend their genre, or at the very least, require a half dozen words to even sum up their genre. Italian musician FRANCESCO MESSINA was a collaborator with other Italian avant-pop legends like Franco Battiato and Raul Lovisoni, and in 1983 released his sole opus, 'Medio Occidente', an album of renaissance synth-pop with one foot in operatic prog, and the other in the emerging world of digital workstations. Similar to other alchemical explorers of this era (YMO's team of Hosono, Sakamoto, and Takahashi, UK savants like David Sylvian or Bill Nelson), Messina made a lovely, if strange hybrid here, which likely has required its 3-plus decade gestation to make any sense to us now. What a cool record. We also get a fresh crack at what is likely the best new age folk record ever recorded in BEVERLY GLENN-COPELAND's 'Keyboard Fantasies', a 1986 cassette release that gets its second reissue with an even-cleaner original source, from the Seance Centre label. You could call this music new age, or ambient, or folk-pop, or even, gasp, 'inspirational', but it's gentle simplicity and directness immediately outgrows all of these categories, on an album that truly belongs on the shelf of any open-minded music fan. 
Some real doozies from the far corners of the jazz world come at us from all directions this week, starting off with a new record of understated instrumentals from ALABASTER DEPLUME, a UK bandleader affiliated with the Total Refreshment Centre venue that's become a hub for the kind of cross-pollination celebrated by the International Anthem label (who cannot, it seems, release an album that isn't cause for celebration!). A recent live gig from KENNY BARRON and DAVE HOLLAND is recollected as 'Without Deception', and we have a blazing new record of bent, banged and burnt fusion from the trio of BOBBY PREVITE, JAMIE SAFT, and NELS CLINE. After hearing about it on several end of 2019 lists, we've finally snagged copies of the absolutely unreal album of bagpipe and percussion drone (yup) from the duo of DAVID WATSON and TONY BUCK. 'Ask the Axes' is best experienced at paint-stripping levels of volume. 
Heavy situations arise with new releases from SILVERSTEIN and MY DYING BRIDE, plus a reissue of the DILLINGER ESCAPE PLAN's iconic 2010 album 'Option Paralysis'. 
DUSTY SPRINGFIELD's evergreen soul album 'Dusty In Memphis' get's the Run Out Groove reissue treatment, and we have a marvelous new album of Brazilian folk from SEU JORGE and ROGE, recorded direct to disc in a UK studio last fall. Heroes of two very different worlds join up for some incredible results on the WAJATTA project of comedian REGGIE WATTS and techno producer JOHN TEJADA, on a record full of lively mic-work and fat-bottomed bass. The Italian duo MYSTIC JUNGLE TRIBE have reconvened as AFRODESIA for an EP that's designed to pay tribute to their heroes of the 1980s "Afro" sound, a brief subset of Italo disco that emphasized polyrhythms and cosmopolitan flair. 'Episode One' is one of the best genre recreations from this world in a long time, and it also functions perfectly as a modern dance EP, similar in vibe to the great Nu Guinea records of recent times. 
And speaking of Italo, we have gathered a motherlode of beautiful reissues from this endlessly entertaining, oft-misunderstood genre! Balearic classics from LAMA and KANO, cathartic dreaminess from DEEP INVENTION and CELLOPHANE, the artsy musicianship of MEO and I BLAGUEUR, masterful boogie from ROBERTO ONOFRI and DR. TOGO, and a handful more.
The extended reissue campaign for the larger than life dub ensemble AFRICAN HEAD CHARGE continues into the 90s, with vinyl editions of previously CD only albums like 'Songs Of Praise', 'Vision Of A Psychedelic Africa' and 'Churchical Chant Of The Iyabinghi', plus a CD box set collecting all of these and more.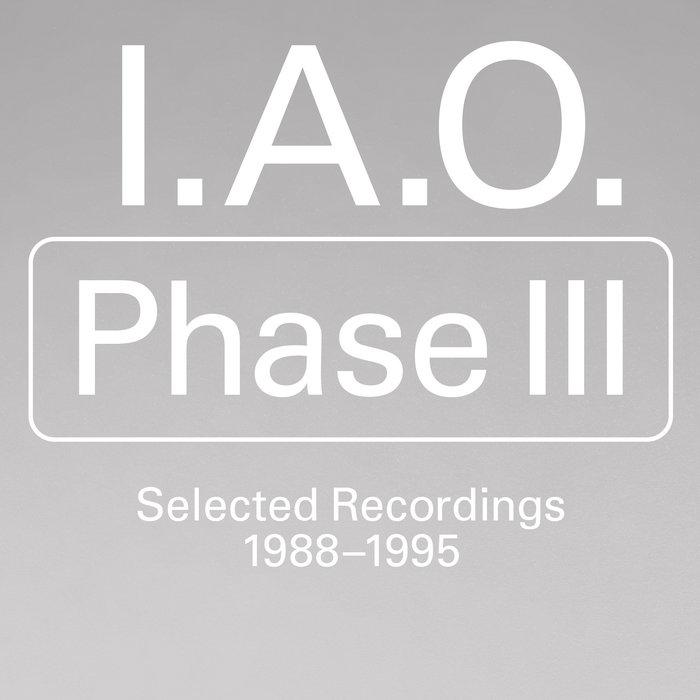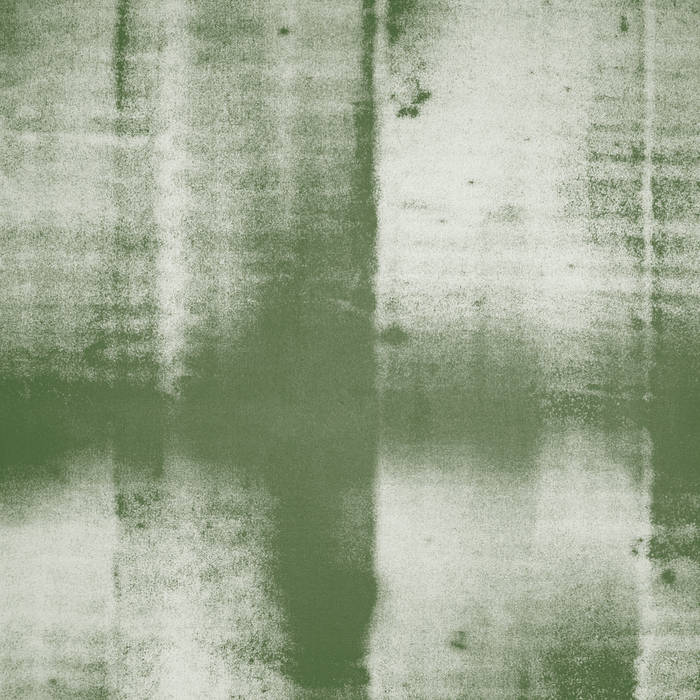 We close this week with some fantastic nuggets from the Weird Eighties, starting with a reissue of the 1981 album by Italian library producer ARAWAK called 'Explosive', which features an ear-pleasing brew of mechanical funk sneaking ever so close to proto-techno. Portuguese cult experimental duo TELECTU see their 1982 album 'Ctu Telectu' back in print, guaranteed for fans of the Residents or Tuxedomoon. Elusive East German group I.A.O. see their fertile, little heard discography of angular, emotional post-punk ambience collected on 'Phase III', and we finally get copies back in stock of the incredible LP collection of music from the Canadian dub/art-rock unit GUERILLA WELFARE, which sounds like the Flying Lizards, Annie Anxiety and the Eurythmics, raised on a diet of minimalism.
Heading downstairs for this week's Used Vinyl Alert, we have yet another spring-like bounty of fresh LP finds for you. Classic rock, pop and folk is here from the Beatles, Pink Floyd, Fleetwood Mac, the Doors, Paul Simon, U2, Deep Purple, Santana, Harry Nilsson, the Byrds, Brian Wilson, David Crosby, Stephen Stills, Graham Nash, Neil Young, and John Prine, plus heavier stuff from King Crimson, Rush, Blue Oyster Cult, Yes, Def Leppard, Black Sabbath, Dokken, Kiss, Iron Maiden, Thin Lizzy, and Whitesnake.
A fine variety of jazz LPs are in from Gato Barbieri, Ralph Towner, Willis Jackson, Chico Hamilton, Sonny Rollins, Miles Davis, Herbie Hancock, Bola Sete, John Coltrane, Milt Jackson, Oliver Nelson, Donald Byrd, Lou Donaldson, Cal Tjader, Keith Jarrett, Bill Evans, Henry Threadgill, Art Blakey, and Steve Lacy.
Punk and new wave is in from the Cure, GBH, Violent Femmes, The Beat, and This Mortal Coil, plus we have a slew of more contemporary indie from names like Alvvays, Real Friends, Dirty Projectors, Queens of the Stone Age, the Oh Sees, Wand, Flying Saucer Attack, Jefre Cantu-Ledesma, Deerhoof, Franz Ferdinand, Beach House, Phoenix, Green Day, Arctic Monkeys, Fall Out Boy, Thievery Corporation, Jessie Ware, and Coldplay.
Soul, funk, and disco is in from the Drifters, Sam Cooke, Stevie Wonder, Sade, George Clinton, Sly and the Family Stone, Candido, and Logg. Afrobeat from Fela Kuti, reggae from Max Romeo and Bob Marley, country from Hank Williams, Johnny Cash, Flatt & Scruggs, plus a slew of cool soundtracks, audiophile pressings, children's records, classical sets, and female jazz vocalists galore!
Loud guitars with the volume knob turned furthest right and sent through a half-stack, imagine that. Yeah. This week is heavy on that, courtesy of the White Stripes, Husker Du, Dinosaur Jr, Sonic Youth and more. And it's not all straight-ahead either with plenty from The Pixies, Minutemen, fIREHOSE, Fugazi and Cliff Burton-era Metallica. More writerly material will also be present: think Nick Drake, PJ Harvey, and Smog. There's also a nice bunch of soul and funk from Rick James, Marvin Gaye and Al Green, along with hip-hop goodness from Kendrick, De La Soul, Peanut Butter Wolf and Atmosphere. This is one of the better and deeper weeks thus far, so get in while the pickin's good.
STRICTLY DISCS IS HIRING:
VINYL PRICING SPECIALIST:
Required skills:
Excellent customer service skills; ability to anticipate customer needs
Computer proficient

A passion for music, and a broad, deep base of recorded music history
Knowledge of Goldmine standards & experience grading and pricing records

Knowledge of stereo equipment/functionality
Availability to work nights and weekends
Ability to lift and carry 50 pounds repeatedly

To apply, submit letter of interest & resume to angie@strictlydiscs.com
OTHERS TALK BACK:
This isn't the spot to lay down odds on the third race. OTB is where Others Talk Back and give you the lowdown on what they've been feeling lately. This one's for the customers.
Soccer Mommy - "Color Theory"  Soccer Mommy is the nom de plume of Sophia Allison.  And she is quite prolific. "Color Theory" is her fourth album since 2016.  On this new album, as on her last release, she fleshes out her formerly hazy bedroom/dream pop with dynamic arrangements, straightforward songs and impressive production values.  Rest assured, her songs can handle the additional flourishes. In fact all the songs seem to benefit from the extra attention Ms. Allison has paid to them. Her 2018 album "Clean" attracted considerable attention and enthusiasm.  I suspect that "Color Theory" will equal, if not surpass all the hubbub that her 2018 album had. - Ted
Real Estate - "The Main Thing"  This is the band's first album since a shake-up of the band's line up.  One would think that the departure of the band's long-time guitarist would change their sound.  Real Estate still sounds the same. They are still masters of sunny guitar indie-pop But a close listening to "The Main Thing" shows that the band's arrangements and guitar playing are even more complex and intricate than before.  But all that complexity doesn't make the album any less enjoyable than their last four albums. I suspect that the added layers of sound will let the listener find something new each time they listen to the album. Real Estate was one of the finest bands of the last fifteen years.  With "The Main Thing," Real Estate just got better. - Ted


SELL US YOUR CDS & LPS: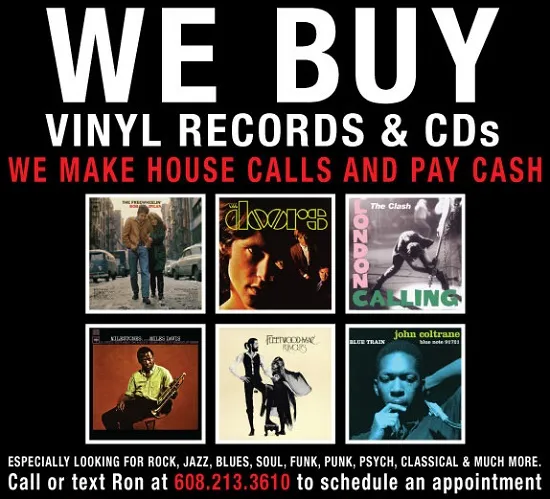 Ron, Ryan, Angie, Marty, Evan, Matt, Ben, Ed, Isaac, Larry, Mark, Jack & Eric