February 27, 2020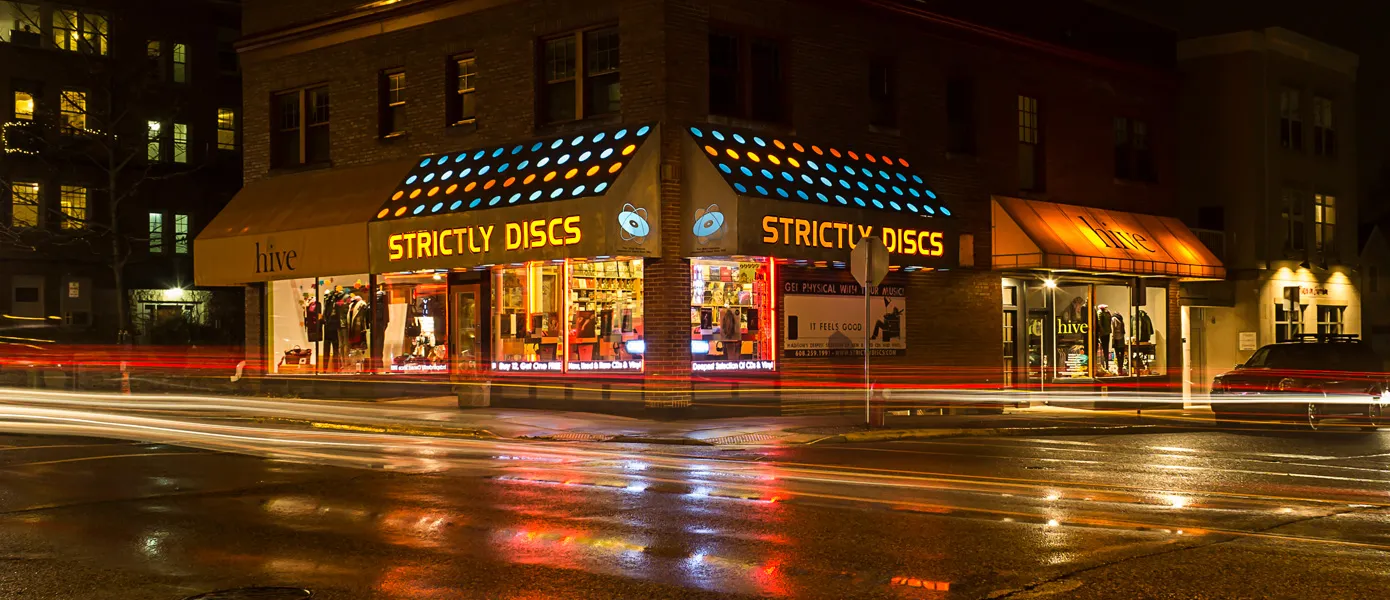 CARIBOU LISTENING EVENT/HAPPY HOUR FRIDAY 5-6PM:
Join us for listening and libations Friday evening as we celebrate the release of the fantastic new Caribou album, 'Suddenly'. We will be playing the album starting at 5pm, pouring Blue Hawaiians to match the record's deep blue cover and dreamy vibe, and entering folks to win a sweet prize pack from Merge Records.
NEW THIS WEEK AT THE SHOP: 
A big week of new releases starts off with a trio of downright rejuvenating albums from longtime faves. Twenty years on from his earliest releases as Manitoba, we've got the long-awaited new album from CARIBOU, the shapeshifting Canadian artist who pioneered the 'Folktronica' genre alongside Four Tet, before making a myriad of lateral moves into house, electro, nu-disco, and R&B. On 'Suddenly', a deeply considered album that reveals more with each listen, he conducts a compelling overview of all these guises. Soul-baring lo-fi chanteuse SOCCER MOMMY follows the rather startling success of her last record with a beautifully measured disc called 'Color Theory'. in which she adds a texture and richness of fidelity to her angsty jangle without futzing with the formula too much. Same goes for REAL ESTATE, the reliable New Jersey (and Madisonian!) indie band who return with their fifth album, 'The Main Thing', an album that settles around you like a blanket of leaves. With each record, this band hones their patented brand of mellow guitar adagios to a point approaching perfection, and this lovely sleeve features incredible artwork from the one and only Bjorn Copeland. 
Heading downstairs for this week's Used Vinyl Alert, we have another killer clutch of 750+ records for ya, including a host of rare rock and jazz classics.
Sweet keeper copies of nearly every Led Zeppelin record are here, alongside big'ns from Pink Floyd, Rush, Rolling Stones, Tom Petty, The Who, The Byrds, Traffic, Fleetwood Mac, Neil Young, Paul McCartney and John Lennon, plus more from David Crosby, Bob Matthews, Emitt Rhodes, Lucifer's Friend, Brinsley Schwarz, Armageddon, Captain Beyond, and Ambrosia. Heavier stuff too, from Black Sabbath, to Manowar, Hatebreed, Motley Crue, and White Lion, plus a slew of obscure hair metal albums.
Deep selections from the world of jazz include Jack McDuff, Sam Jones, Eric Dolphy, Mal Waldron, Jimmy McGriff, Larry Coryell, John Coltrane, Billy Cobham, Coleman Hawkins, Lenny White, Oscar Peterson, Gabor Szabo, Johnny Lytle, Stanley Turrentine, Bill Evans, Miles Davis, Mongo Santamaria, Charles Mingus, Ornette Coleman, and Thelonious Monk.
Some great punk and new wave LP include Black Flag, Naked Raygun, Dead Kennedys, Celibate Rifles, the Fleshtones, OMD, Was Not Was, Level 42, the MC5, the New York Dolls, and the Dictators. Newer stuff is in from Sleigh Bells and Liturgy, plus blues from Taj Mahal, Lightnin Hopkins, Johnny Winter, and Brownie & Sonny. A heavy spread of Ella and Sinatra fills your jazz vocal needs alongside more obscure names, and we have some ambient classics from Tangerine Dream and Brian Eno.
STRICTLY DISCS IS HIRING:
VINYL PRICING SPECIALIST:
Required skills:
Excellent customer service skills; ability to anticipate customer needs
Computer proficient

A passion for music, and a broad, deep base of recorded music history
Knowledge of Goldmine standards & experience grading and pricing records

Knowledge of stereo equipment/functionality
Availability to work nights and weekends
Ability to lift and carry 50 pounds repeatedly

To apply, submit letter of interest & resume to angie@strictlydiscs.com
OTHERS TALK BACK:
This isn't the spot to lay down odds on the third race. OTB is where Others Talk Back and give you the lowdown on what they've been feeling lately. This one's for the customers.
Greg Dulli - "Random Desire" It appears that the Afghan Whigs reunion that started in 2011 is over.  The band released two exceptional albums and did countless tours during those years. In reality, the band reformation was a creative success, with those two albums equaling some of the band's work during their eighties/nineties heyday.  But the release of Mr. Dulli's solo album means that it is finally done. Mr. Dulli, chief songwriter and singer of the Whigs, turns his attention to his solo oft-delayed solo career. Mr. Dulli is still on the musical and creative high that fueled those two recent Afghan Whigs albums. "Random Desire" possesses the swaggering intensity of the Whigs albums, but somehow has a subtle light-touch and a vulnerability that the new songs need.   I sense a Nick Cave and the Bad Seeds sensibility when listening to this album. But Mr. Dulli is his own man and would never be a sound alike. I was glad that the Afghan Whigs got back together. In fact, I was finally able to see the band live during the reformation years. But I am also glad that "Random Desire" is such a great solo album. - Ted
Courtney Barnett - "MTV Unplugged: Melbourne"  Even though Ms. Barnett has only released two albums in the last five years, she is somewhat beloved of musical fans the world over.  It is incredibly hard not to like her finely-crafted pop songs and her exuberant performances. So, this live album is really a treat for her legions of fans.  Ms. Barnett really sounds like she is having quite a time during this show. She plays several of her best songs and then tackles some well chosen covers. The overall feel may be slightly Australian-centric, but that is to be expected since she is playing to a home country crowd.  "MTV Unplugged: Melbourne" is a fun and delightful album. And while she breaks no new ground, she shows off her considerable musical acumen and charm in this live setting. - Ted


SELL US YOUR CDS & LPS: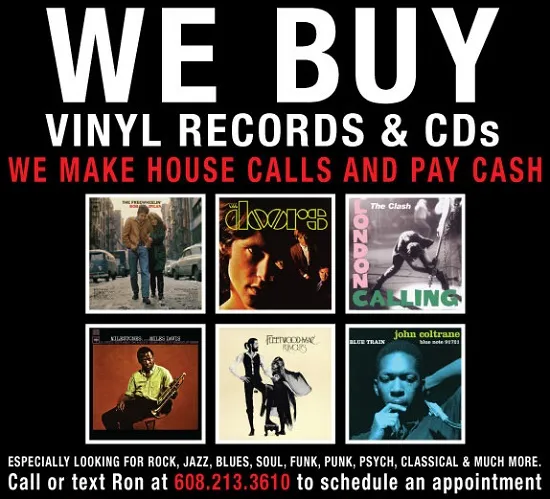 Ron, Ryan, Angie, Marty, Evan, Matt, Ben, Ed, Isaac, Larry, Mark, Jack, Eric & Mike