February 14, 2020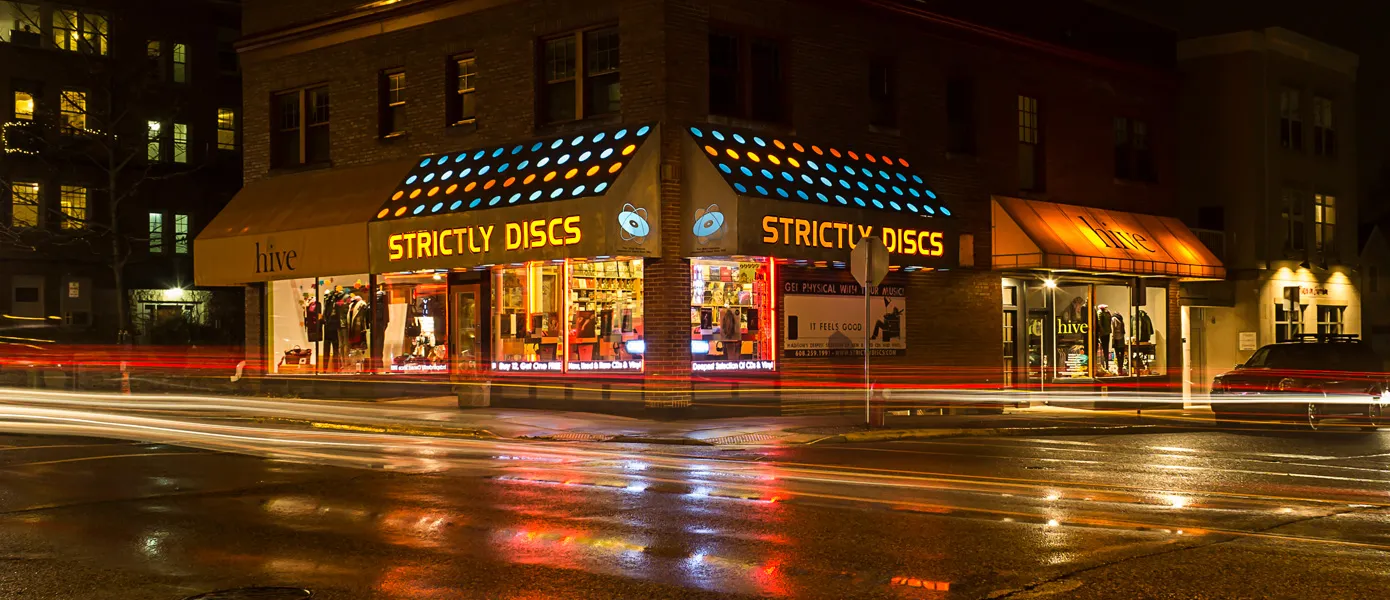 VALENTINE'S DAY SALE: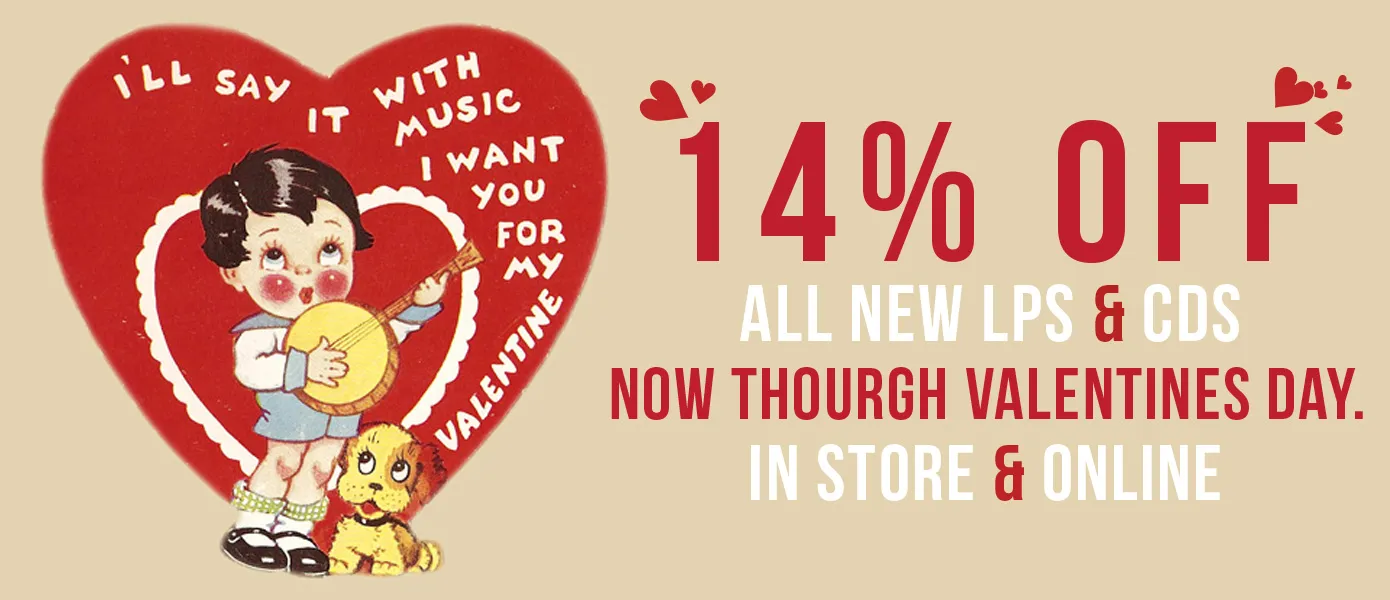 It's almost Valentines Day, Strictly Discs shoppers. If you forgot, you're welcome! We thought about writing love poems to each of our customers, or buying chocolates for all of you, but let's get real. What you truly want is a sale! So, starting now through Saturday the 14th, all new LPs, CDs & equipment will be 14% OFF! 

This sale is only for you, our beloved mailing list recipients, so please mention the Valentine's discount at the counter before you check out and -*poof*- savings!
NEW THIS WEEK AT THE SHOP: 

This week's new arrivals rundown begins with the record many of you have been waiting for, 'The Slow Rush', the fourth album from TAME IMPALA. With a decade of world-beating pop albums under his belt, we wouldn't expect songwriter Kevin Parker to stray too far from his winning formula just yet, and I'm happy to say that this album keeps the band's gleaming sound intact, with perhaps an even heightened focus on Parker's obliquely confessional vocals, and a subtle dose of buoyant funk. Bein' as we are an indie store and all, we have the indie-exclusive vinyl on this one, on red and blue wax, while they last. Threatening to out-gleam the Tamers this week is the latest album from indie darlings TENNIS, who continue their wonderful run of emphatic heartsick pop on 'Swimmer'. Right on the heels of the film's historic Oscars showing, we've now got the vinyl edition of the soundtrack for the film PARASITE. 
Some big names take stylistic left turns this week, starting with NATHANIEL RATELIFF, who shakes off his Night Sweats in a return to his early solo folky days with 'And Its Still Alright', a lovely album of timeless songcraft. Roots-rock legend Dave Alvin has convened a new band called THE THIRD MIND to record improvised jamming inspired by Alice Coltrane and Teo Macero's productions with Miles Davis, and we welcome the return of NORAH JONES' alt-country band PUSS N BOOTS. 
Brooklyn rock/rap hybrid HIGHLY SUSPECT return with 'MCID', a truly eclectic mixed bag that includes guests as diverse as Gojira and Young Thug. Each new album from THE MEN brings an interesting stylistic development, and on their latest they manage to toe the line between the Replacements and Suicide, plus we have a new album from the enigmatic chamber folk group THE BALLROOM THIEVES.
Sound artist KATIE GATELY has made waves with provocative remixes for Bjork and Zola Jesus, and now lets us in on her richest work to date, the massive 'Loom'. Densely-layered and emotionally exhilarating while still keeping a toe in the pop realm, the album is a tribute to her recently departed mother. The Rvng label brings us the latest from SIGN LIBRA; 'Sea to Sea' is a burbling, aquatic take on electro-pop that sounds a bit like Gang Gang Dance cutting tracks for the next Kankyo Ongaku comp. The latest release from KAZUYA NAGAYA, 'Dream Interpretation', is the truest pure ambient record of this week's mix, a sussurous sea of tones sonically drifting. The latest from JAN ST. WERNER of Mouse on Mars fame, 'Molocular Meditation', collects some of the last material the producer made with his unlikely collaborator, Mark E. Smith of the Fall, may he rest in peace-uh. 
On to the reissues, which we have a lot of this week! First up, 'Infinity Within' by the almighty DEEE-LITE, back on vinyl for the first time since 1992. Their sophomore album continued to cross the group over from the NYC dance world to a kindof global pop underground, with conceptual underpinnings of unity and a politics of dancing that would still make them cutting edge today! Any time a DE LA SOUL album gets a reissue is time for celebration (damn you copyright lawyers), and this week we have 2004's 'The Grind Date'. DERRICK MAY pioneered the Detroit techno sound in the late 80s with records like 'Strings of Life' and 'Beyond the Dance'. 'Innovator', the compilation that first brought those songs to the wider world, gets a legitimate reissue this week, with an additional song added, 'Hand Over Hand', which has never been on vinyl before, and just might be one of the best techno tracks you've never heard. Whew.
More reissues roll in, including the 50th anniversary of TOWNES VAN ZANDT's self titled classic, a new pressing of OS MUTANTES brilliant 1969 album, and the funky stunner debut from unsung Detroit rock heroes BLACK MERDA, who took inspiration from Jimi's 'Are You Experienced?' and added a whole lot more soul. 
Much fertility from the esoterica corner this week, starting with an absolutely darling reissue from the Numero gang of Japanese popster MASUMI HARA's stunningly weird 1984 album 'Four x A Dream'. Hall of mirrors-style genre blends make this record a close cousin to other celebrated records from this era, like Mariah's 'Utakata No Hibi', but Hara's LP sits alone in its own faraway world of seaside pop and mutoid funk. Same goes for this reissue we have of the 80s Italian group IMPLOSION, who recorded just this LP of material that now reaches 3 figures online, and sounds like an odd blend of Bo Hansson, ELP, Woo, porn groove and DIY boogie. To quote fellow SD worker Jack, 'this music makes me feel good', and I agree! On a similar wavelength but decades earlier, we have a new pressing of the debut 1970 album from HAPPY END. the short-lived Japanese folk rock group that launched the career of Haruomi Hosono, and a new LP collecting the cassette-only works of the German 80s guitar-pop-ambient duo DEUX BALEINES BLANCHES, which hits on some deep Durutti zones!
Quite a quartet of jazz rarities are back in print this week, starting with ALICE COLTRANE's legendary Carnegie Hall performance, ERIC DOLPHY's 'Complete Uppsala Concert', a new pressing of PHAROAH SANDERS' 1980 deep cut 'Journey to the One', and a new LP cut of AZAR LAWRENCE's unheralded classic of latin fusion crossover, 'Summer Solstice'.
'Flash of the Spirit', the beautiful 1989 album that found ethereal trumpeter JON HASSELL collaborating with Burkina Faso percussion group FARAFINA, is back in print for the first time in 30 years, and we have a new vinyl pressing of the site-specific sound art work from DAVID SHEA called 'Tower of Mirrors', and the latest work from legendary percussionist and collaborator of John McLaughlin, Jan Garbarek, Miro Vitous and others, TRILOK GURTU, called 'God Is A Drummer'. Now that explains a couple things!
Headed downstairs for this week's edition of the Used Vinyl Alert, we have plenty of gems for all you record lovers out there. This time around, we go deep on jazz, new wave, and contemporary emo, indie and hip-hop, with loads more in between.
Rare pressings of new rap are in from Vince Staples, Earl Sweatshirt, J.I.D., Joey Badass, and Tyler the Creator. Recent indie and emo is here from American Football, Holy Ghost, Balance and Composure, Deafheaven, Phoebe Bridgers, the Dead Weather, Temples, Turnover, Boygenius, Counterparts, Joyce Manor, Nothing, the Hotelier, Wild Nothing, and Hum.
A strong crop of jazz includes gems from Charles McPherson, Django Reinhardt, Charles Earland, Miles Davis, Houston Person, Gabor Szabo, Julius Hemphill, Andrew Hill, Gary McFarland, Thelonious Monk, Charles Mingus, Idris Muhammad, Paul Motian, Jaco Pastorius, David Murray, Jimmy McGriff, Oliver Nelson, Har-You Percussion Group, Charles Kynard, Rusty Bryant, Sonny Rollins, and more.
On the new wave tip, we welcome the jams from Data, the Sugarcubes, Dream Academy, INXS, OMD, Marc and the Mambas, Chaz Jankel, Nick Lowe, Lydia Lunch, the New Age Steppers, Soft Cell, Men Without Hats, XTC, and Nitzer Ebb.
Plenty of rock and folk and pop classics are here from the Band, the Mothers of Invention, Lou Reed, JJ Cale, Grateful Dead, Danny Kirwan, Blue Oyster Cult, Pentangle, Rory Gallagher, Kiss, the Beatles, Rolling Stone, and David Bowie. Blues is in from Charlie Musselwhite, Little Willie John, and Howlin Wolf, and we've got some country classics from David Allan Coe, Johnny Cash, Patsy CLine, Emmylou Harris, George Jones, and Johnny Paycheck.
Beyond that, we've got plenty of funk and soul gems, disco and synthpop 12s aplenty, childrens LPs, and a smattering of cool latin, brazilian, and dancehall styles!
The front racks stay heavy on jazz this week, which is a state of affairs you might as well get used to around here! This time we roll out some classics from Coltrane and Miles, Monk, Getz and Baker, plus deeper runs of Brad Mehldau, Paul Motian, Roscoe Mitchell, and David Murray, plus a deep dive through some of the best of the prime era of the Blue Note label. If you like "the other kind" of music, well, we have selections from Dr. John, Rhiannon Giddens, Albert King, the Nevilles, and quite a few live discs from Phish. Heard those guys are a great live band! If its deviance you desire, we have some solid gold locks from This Heat, the Residents, and Liasions Dangereuses!
STRICTLY DISCS IS HIRING:
VINYL PRICING SPECIALIST:
Required skills:
Excellent customer service skills; ability to anticipate customer needs
Computer proficient

A passion for music, and a broad, deep base of recorded music history
Knowledge of Goldmine standards & experience grading and pricing records

Knowledge of stereo equipment/functionality
Availability to work nights and weekends
Ability to lift and carry 50 pounds repeatedly

To apply, submit letter of interest & resume to angie@strictlydiscs.com
OTHERS TALK BACK:
This isn't the spot to lay down odds on the third race. OTB is where Others Talk Back and give you the lowdown on what they've been feeling lately. This one's for the customers.
Nada Surf - "Never Not Together"  It is hard to believe but Nada Surf has been making music for almost twenty-five years.  But yet, "Never Not Together" is only their ninth studio album. At times, years can go by without a Nada Surf record in the shops.  Those long absences can take a toll on any forward momentum. Nada Surf simply has to constantly reintroduce themselves every 2 or 3 years.  But "Never Not Together" is a great reintroduction for the band. This is probably one of their best albums in years. The songs are top-notch and so well arranged and produced that they sound effortless.  Many of the songs will quickly become classics in the band's repertoire. And several of the songs should become classics of the power pop genre. All in all, "Never Not Together" is a more than worthy "hello we're back" from this long-time band. - Ted
Isobel Campbell - "There Is No Other..."  Ms. Campbell first tasted musical fame while a member of Belle & Sebastian.  At the same time as she was in the band, she started a solo career. Finally leaving Belle and Sebastian in 2006, she quickly recorded three collaborative albums with Mark Lanegan, all three being classics in their right.  It may seem strange but "There Is No Other..." is only her second solo release since 2006. On her long-awaited return, Ms. Campbell plays to her strengths. Many of the songs are stellar examples of classic folk-rock and chamber pop.  Ms. Campbell has the ability to write songs of those two genres that are atmospheric and haunting. But the thing is, Ms. Campbell can write moody songs that still stick in your mind long after the album is finished. Ms. Campbell also stretches her musical self with several tracks of her idiosyncratic take on gospel.  I have no idea why it took so long for her to release an album. And fourteen years is an awful long time. But Ms. Campbell is back and as good as she was before. - Ted


SELL US YOUR CDS & LPS: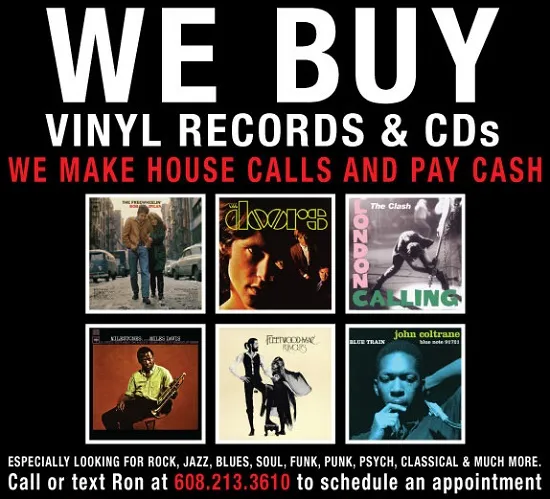 Ron, Ryan, Angie, Marty, Evan, Matt, Ben, Ed, Isaac, Larry, Mark, Jack, Eric & Mike