December 22, 2019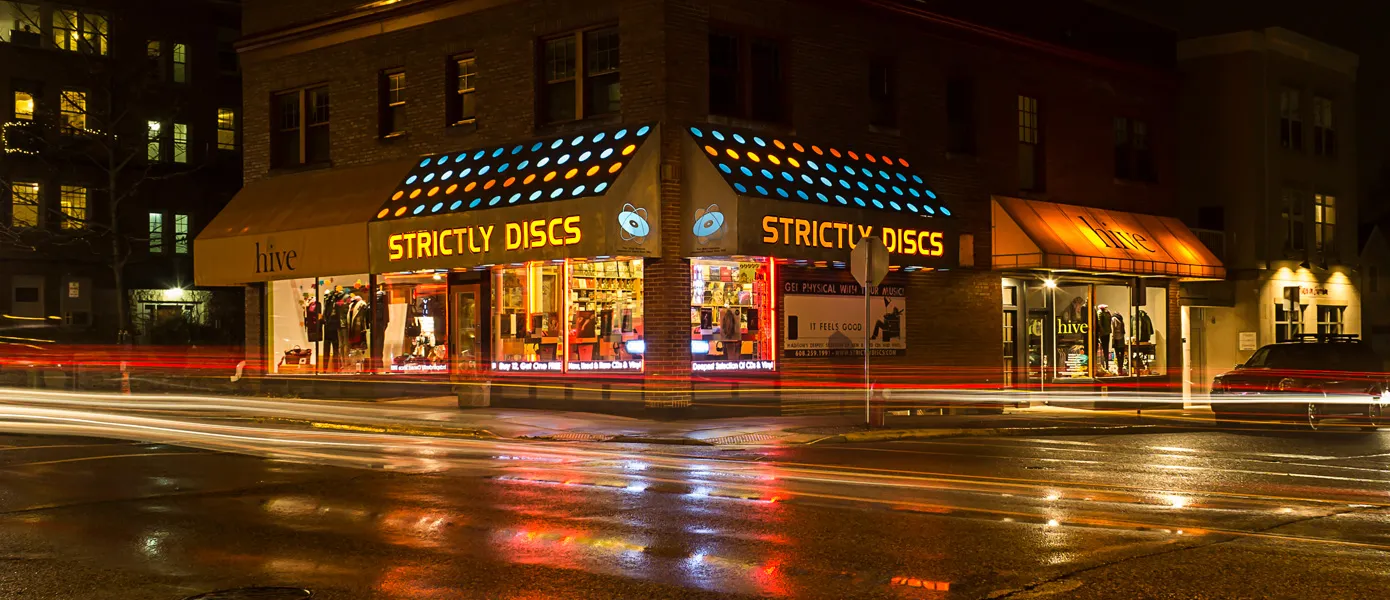 HOLIDAY GIFTS/SPECIAL ORDERS IN PLENTY OF TIME: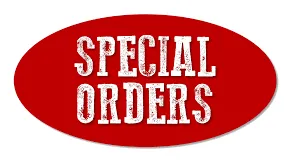 The store is stocked with great CDs, LPs, Turntables, Stereo Gear, Books and Accessories that all would make great gifts. But if what you need is not here, we still have plenty of time to get it for you!
Order by†4PM†Monday, December 23 for†Tuesday, December 24th delivery.
HOLIDAY CHEER ON CHRISTMAS EVE - OPEN 9AM-4PM:
OPEN 9AM-4PM Saturday, Christmas Eve with gifts in store and mimosas to pour. Happy Holidays from all of us at Strictly Discs!
HOLIDAY GROOVE 2019:
After the terrorist attacks on September 11th, 2001, we launched this holiday tradition to spread some much needed joy and spirit. This year's holiday groove is in its 19th edition and we hope the effect remains the same...happy holidays from all of us at Strictly Discs.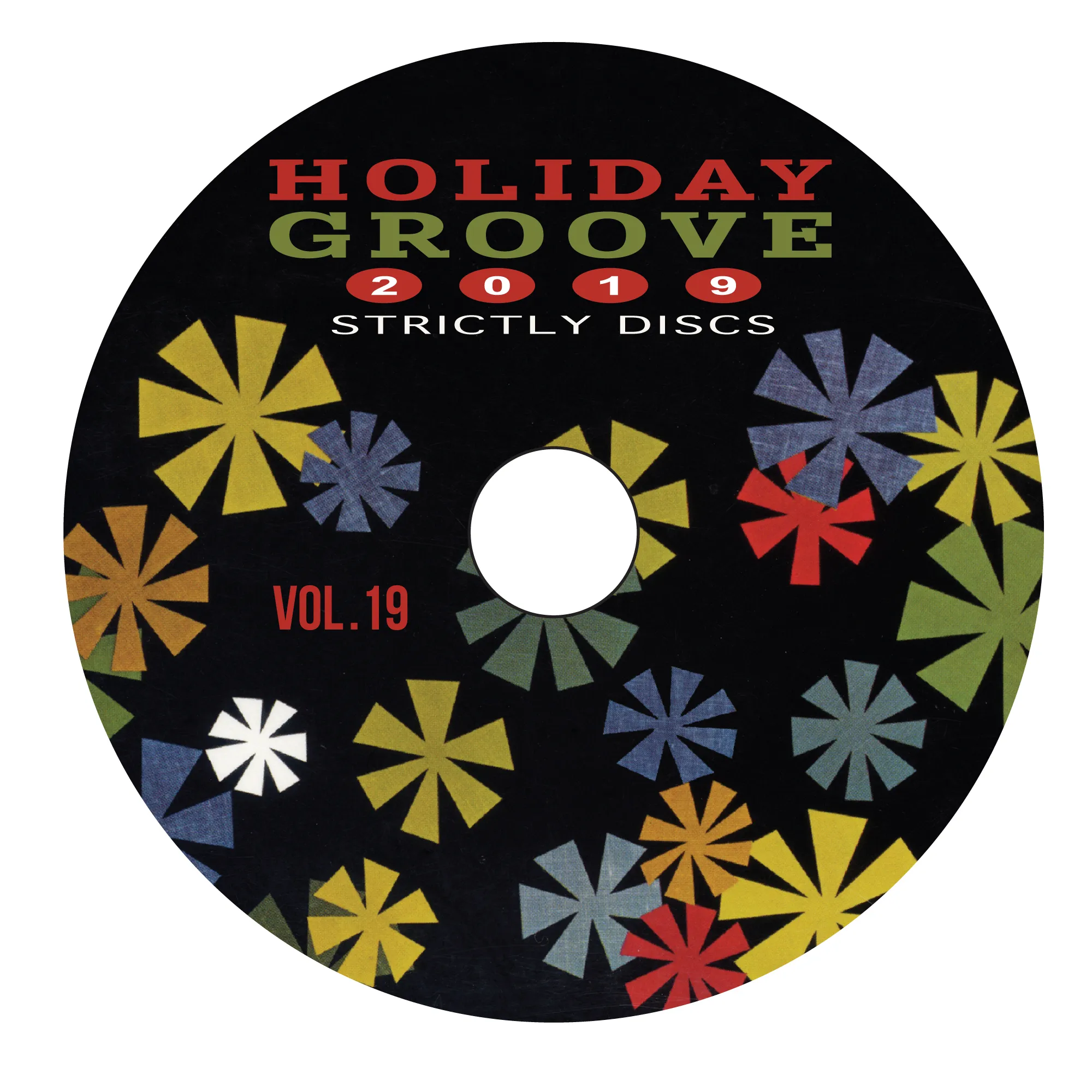 2019 Holiday Groove Tracklisting:
1. Jonwayne - Sticky Bandits - 2018
2. Cuba L.A. - Let It Snow - 2000
3. Earl Grant - Jingle Bells - 1965
4. Lindstrom - Little Drummer Boy - 2009
5. Jherek Bischoff - White Christmas - 2017
6. John Fahey - Joy To The World - 1968
7. Mogwai - Christmas Song - 2000
8. Oscar Peterson - White Christmas - 1995
9. The Aislers Set - Christmas Song - 2000
10. Milly & Silly - Getting Down For Xmas - 1973
11. The Jive Turkeys - Get Down Santa - 2010
12. The Ventures - Silver Bells - 1965
13. Jimmy Smith - God Rest Ye Merry Gentlemen - 1964
14. Guy Lombardo - Auld Lang Syne - 1946
HOLIDAY GROOVES PAST: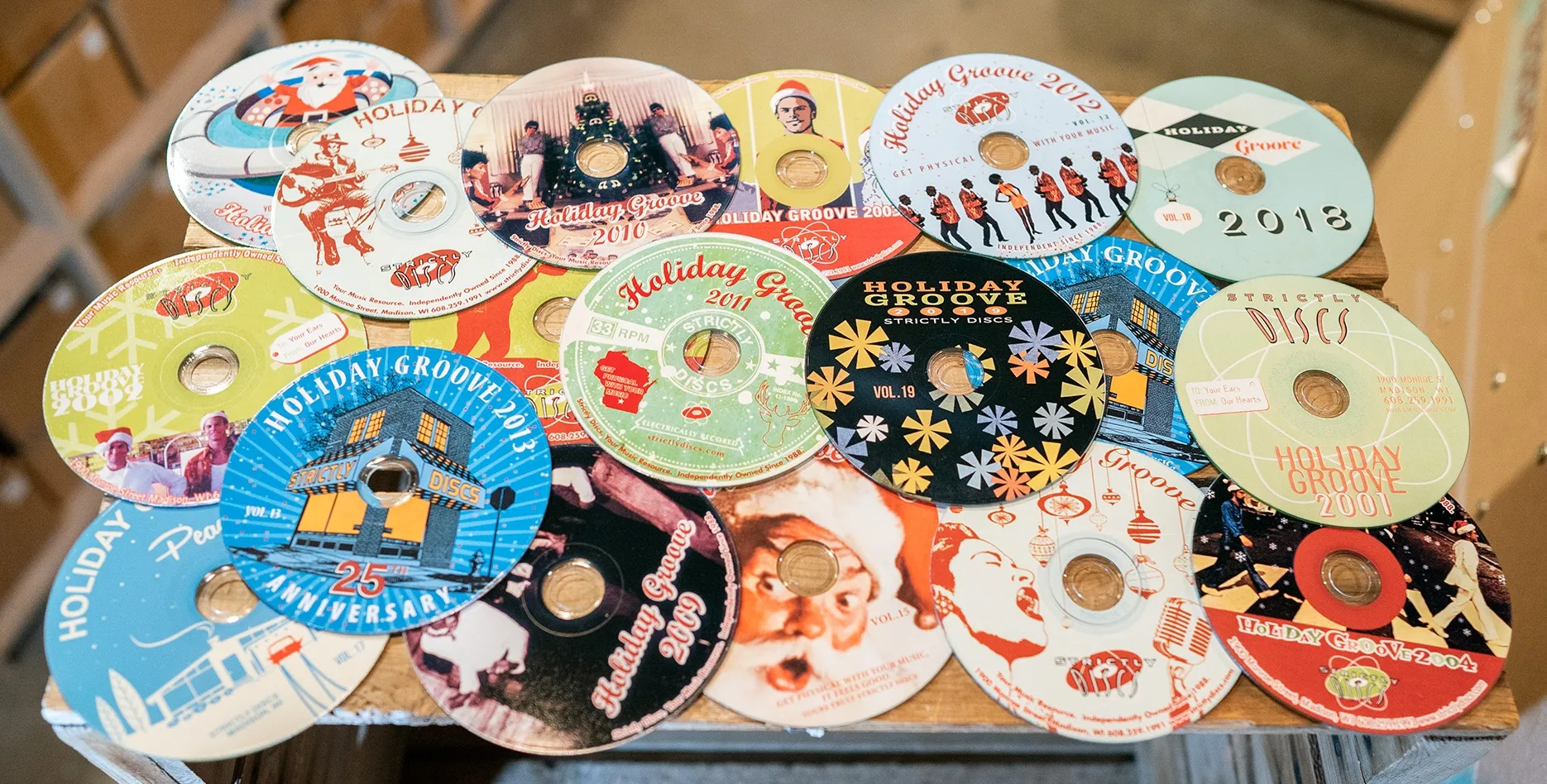 We are offering previous years to help fill in the holes of your Holiday Groove collection while supplies last. One per customer, in store only. If you have a favorite year, please share a pic on our Instagram or Facebook pages to be eligible to win all 19 volumes!†
STRICTLY DISCS 2019 STAFF TOP 10s: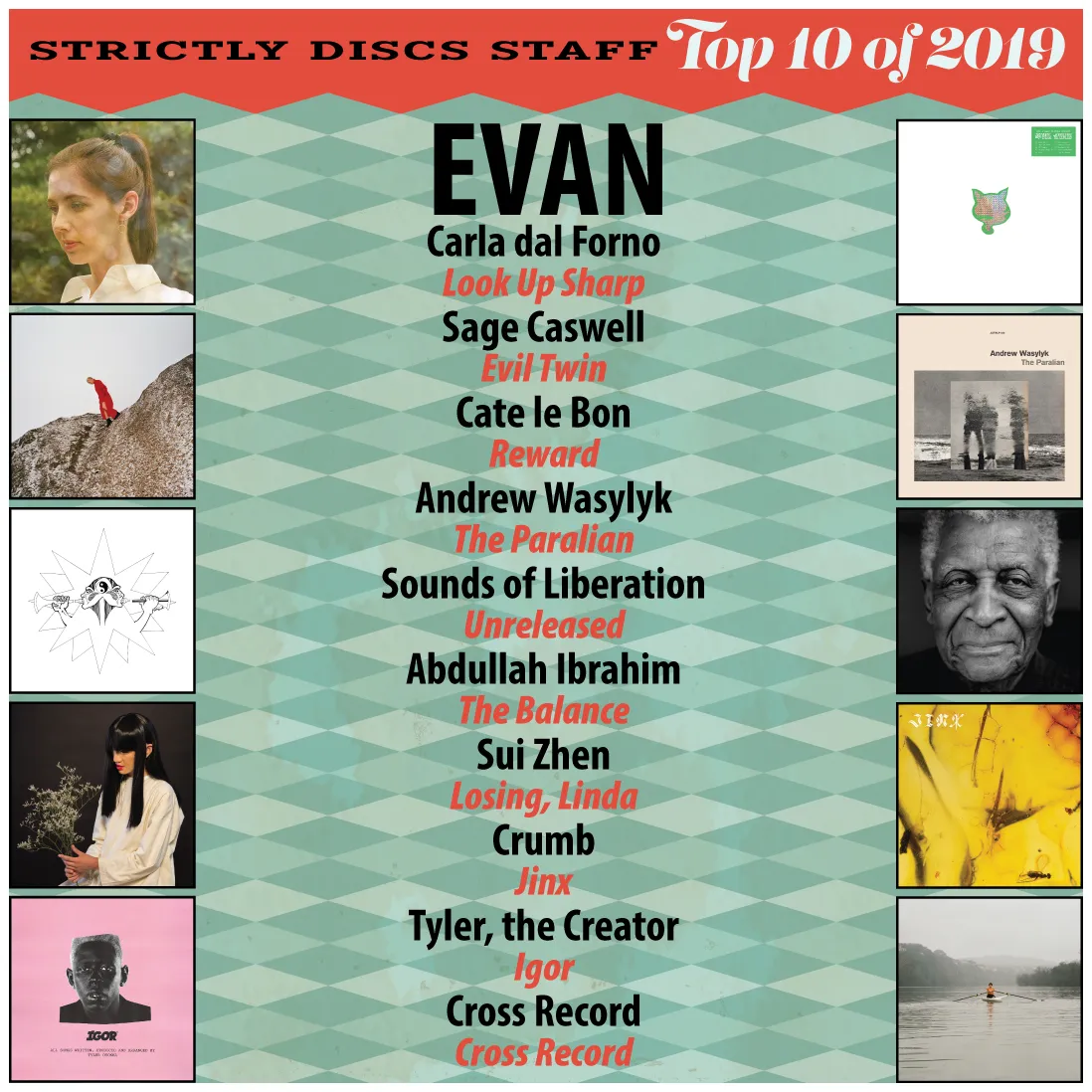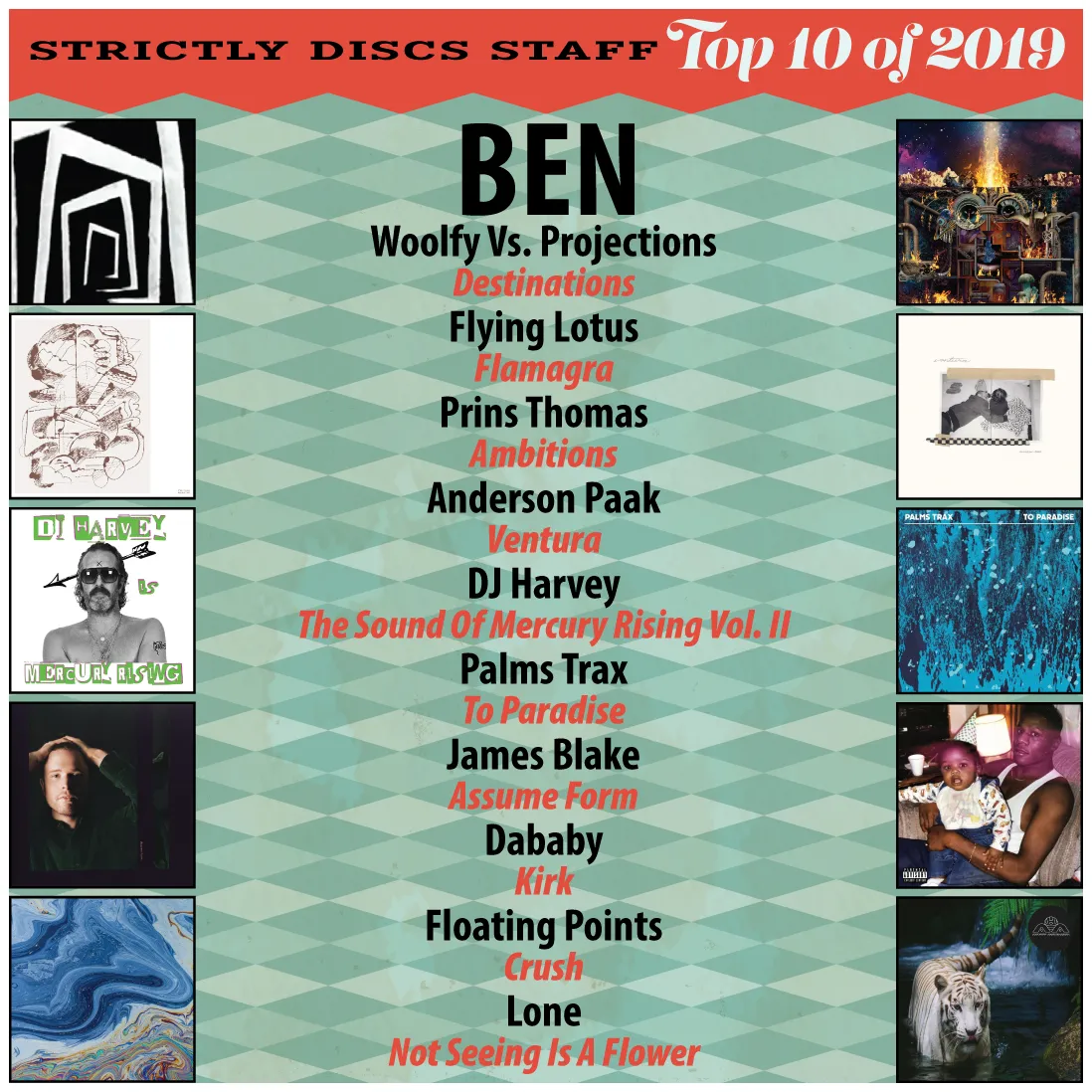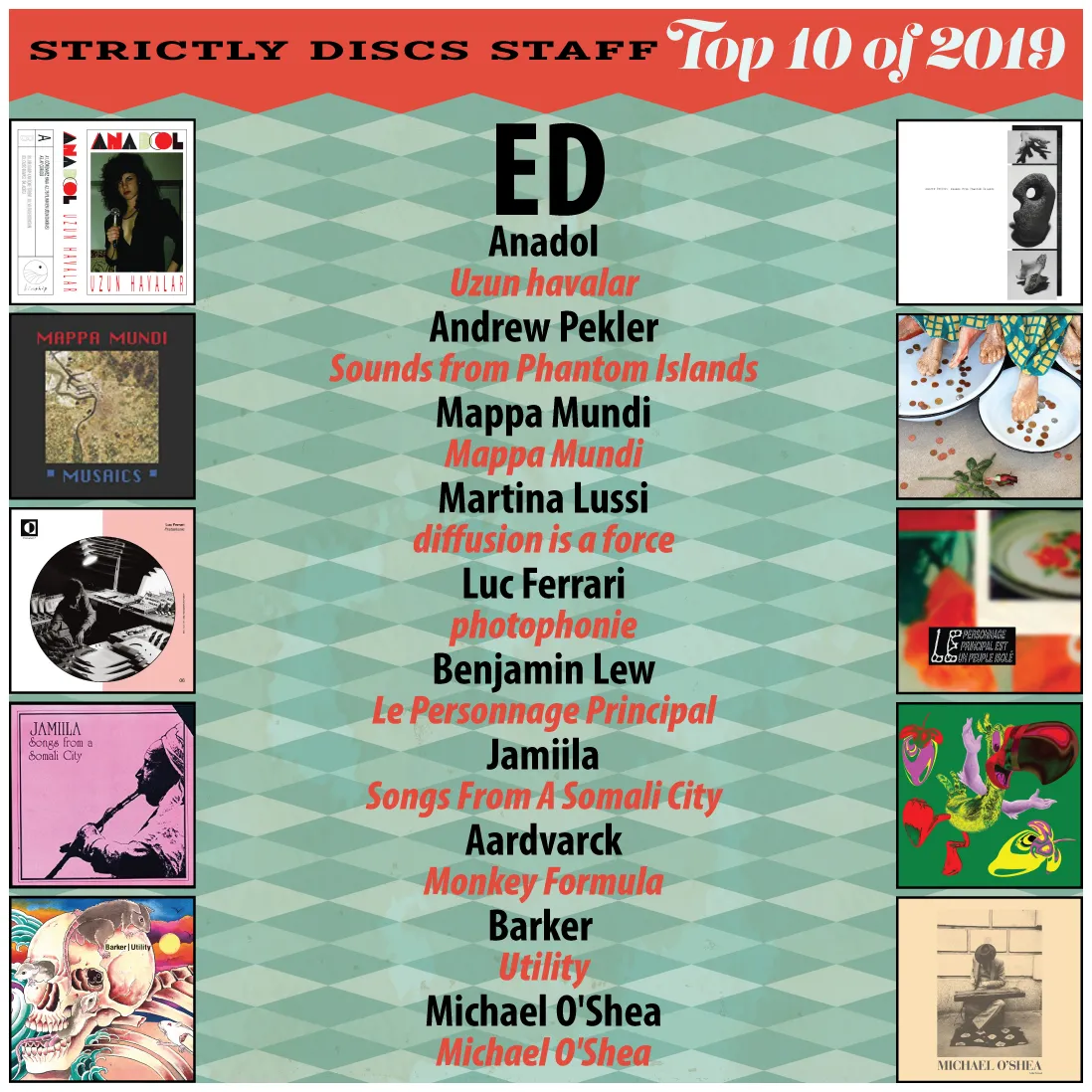 SELL US YOUR CDS & LPS: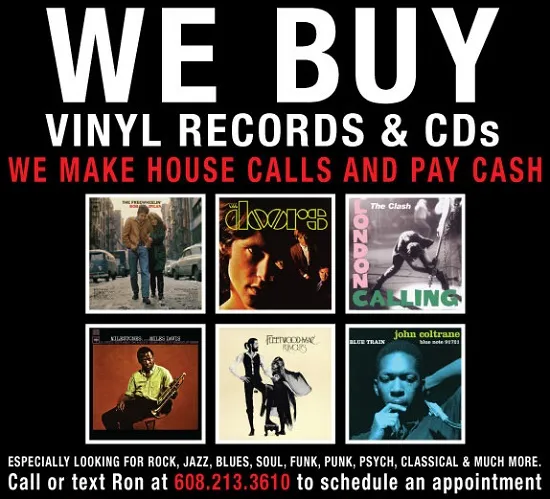 Ron, Ryan, Angie, Marty, Evan, Matt, Ben, Will, Ed, Isaac, Larry, Andy, Mark, Jack, Eric, Mike & Abe