December 5th, 2019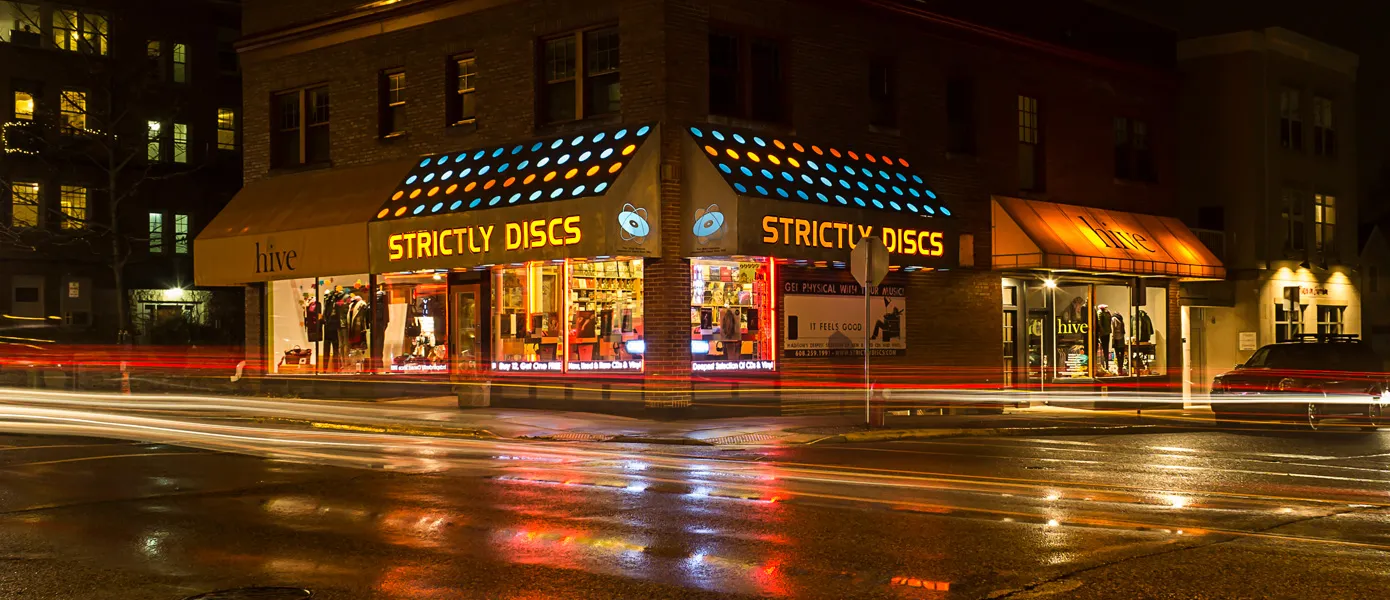 ROLLING STONES LET IT BLEED HAPPY HOUR FRIDAY 4-6PM:
Fifty years ago today, on December 5, 1969, the Rolling Stones released their iconic album 'Let It Bleed'. Returning to the heavy blues that had initially inspired them, the famously-cake covered LP sold well immediately and continues to remain a record store staple to this day, containing songs like "You Can't Always Get What You Want", which seemed to sum up all the turmoil of its era. 
As the record turns 50, the Stones have rolled out a lushly expanded deluxe edition of 'Let It Bleed', and we'll be celebrating by taking this classic for a spin on Friday evening, from 4 to 6. We'll be giving away 1 deluxe set and 3 CD sets to 4 lucky attendees, and also have some other cool posters and promo material to give out! And to make sure that the mood is properly festive, we'll be serving up TEQUILA SUNRISES, the drink that the Stones made so famous during this era of legendary tours.
N
EW THIS WEEK AT THE SHOP:
An eclectic week of new releases kicks off with some newly available records from a pair of queens. The Modern Harmonic label has been treating us to some very pleasing archival overviews of the vast world of jazz icon Sun Ra, and now dedicates a set to longtime Arkestra vocalist JUNE TYSON, whose inimitable vocals appear on classic tunes like "Space Is the Place" and "Astro Black". Appreciating Tyson's many contributions to the long-lived group involved flipping a whole lot of LPs, but 'Saturnian Queen of the Sun Ra Arkestra' assembles many of them in one place, including several little-heard pieces that feature her exclusively. Turning to the modern day, we have another voice we can't get enough of: ARIANA GRANDE, who's breakout album 'Dangerous Woman' is back in stock on vinyl, alongside 'Yours Truly' and 'My Everything'. 
NYC fourth-world ambient whiz ARP commissioned a band of locals to perform his recent album 'Zebra', and the live recording was so cracking that they've done a nice, pretty, and affordable LP of it. The album's spectral, organic jazziness really comes to a new bright life on this recording. We've got a new vinyl repress of SCREAMING FEMALES most popular album 'Rose Mountain', a new album of blissful dream-pop from WILL SAMSON, and the latest neoclassical epic from RACHEL GRIMES, which blends gorgeous piano and strings with documentarian interludes. 
Synth composer STEVE HAUSCHILDT drops his most celestial effort yet on 'Nonlin', in the building now on very aptly-named 'liquid mercury' vinyl. The Soul Jazz label has a great one cookin with their latest compilation SPACE FUNK, a deeply-dug set of American electro-funk from the 70s and 80s. Several of the songs on this comp have turned up in the shop on 12" lately, emerging from a killer haul of 80s Cali DJ records. A bit out of the blue, we have a new EP from SQUAREPUSHER that finds the legend returning to some proper old school rave gear. The latest mixtape from J. COLE and DREAMVILLE, 'Revenge of the Dreamers III', is now in stock on vinyl. 
The Sahel Sounds label delivers another scorcher of Malian protest rock with a reissue of a 1990s album from EL WALI called 'Tiris'. The Mr. Bongo label comes through with a nice pair. SHINA WILLIAMS is known best for the oft-compiled dancealong Afrobeat bomb 'Agboju Logun', but he also released a stunning album of more nocturnal, hypnotic material in 1980, which seems to scarcely even exist in its original form. That's been restored to LP, along with another early grail of Afro-funk, PETER KING's 1976 uprock gem 'Omo Lewa'. 
December always brings a raft of new R&B CDs just in time for stocking season. We've got new ones here now from PITBULL, CAMILLA CABELLO, TRIPPIE REDD, and LIL TECCA. 
Classic reissues that would warm up any hi-fi come down from FRED NEIL, who's 1966 self-titled album never fails to reveal new levels of urban folkie genius, in addition to containing 'Everybody's Talkin'. Every household needs a GABOR SZABO LP or three, as well, so why not start with the 'Best Of' which collects many of the gems on his early Impulse classics. We've also still got a couple copies of the HERBIE HANCOCK Black Friday title, 'DirectStep'. 
Rising UK trumpeter and bandleader MATTHEW HALSALL sees two of his earlier albums come back in print on vinyl. We have the elegant 'Colour Yes' and 'Sending My Love' in on LP now, as well as a new LP from a quartet led by UK bassist MICHAEL JANISCH, called 'Worlds Collide'. Few sound manipulators have the potency and staying power of CARL STONE, whose latest album 'Baroo' is as comforting as it is bewildering. 
Two heavily requested albums from QUEENS OF THE STONE AGE are back in print this week, we have 'Songs For the Deaf' and 'Rated R'. STEREOLAB continue to revive their vinyl catalog with a new pressing of 'Margerine Eclipse', and we have first time on vinyl, already out of print reissues of the first three STRAND OF OAKS discs in the house on colored wax!
Heading downstairs for this week's edition of the Used Vinyl Alert, we've got things really fired up this time around (800+ used LPs & 45s), with a deep selection of classic hip-hop, disco, rock, and new wave, plus a whole lot of fascinating miscellany.
For the classic heads on your gift list, check out some top-copy Beatles, Hendrix and Stones LPs, plus more must-haves from Neil Young, Prince, the Zombies, Pink Floyd, Fleetwood Mac, the Doors, Led Zeppelin, the Byrds, and AC/DC. More rock and folk gems are in from Todd Rundgren, Tim Hardin, Taste, Blind Faith, Orphan Egg, Osibisa, and Sky Saxon. A slew of underground and new wave cornerstones come in this week from Bad Brains, REM, the Stooges, New Order, Operation Ivy, Rancid, Talking Heads, and the Clash.
Crucial jazz LPs from Miles Davis, O'Donel Levy, Charles Mingus, and Herbie Hancock go nice with some deep digs from the soul and funk realms, like Margie Joseph, Plunky Branch, Arthur Adams, Gloria Jones, the New Birth, and Curtis Mayfield. We see a ton of classic and obscure early disco 12"s as well, from names like Shalamar, Lemon, Rufus and Chaka, Odyssey, and many more, plus another killer batch of early rap, electro, and breakdance records from De La Soul, Brick, Mantronix, Twin Hype, Naughty By Nature, Tone Loc, Too Short, and Run DMC!
Cheap country heat is in from Johnny Cash, Patsy Cline, Merle Haggard,Loretta Lynn and Willie Nelson. We've got a cool selection of obscure bluegrass, and some nice-condition exotica classics. Reggae is here from the Maytones, Ziggy Marley, UB40 and Frankie Paul, and we've got a nice selection of soundtracks, childrens, and blues compilations in the mix, as well! Come by for a dig and maybe a tequilla sunrise!

USED CD ALERT:
If the seasonal affective disorder doesn't get you, the clarion call of Christmas consumption likely will. Nevertheless, there is incoming used CDs to stave off the demons. Let's lead off with the anguished howls of youth with guitars: look out for albums from Thursday, Brand New, Thrice and Refused. There's glacial heaviness from the likes of Slowdive, Low, At the Drive-In and My Bloody Valentine, along with writerly efforts from The Mountain Goats, Cat Power, Bon Iver, Death Cab and Joanna Newsom. Throw in reliable faves like NIN, Daft Punk, QOTSA and Tool, and that's a good week right there. But theeere's more. The rock section is bolstered by deep selections from both Chuck Prophet and Wilco. Chuck is a store fave from back in the days when we were a kerosene-fueled operation and when he fronted Green on Red. We have some of those early glimmers along with his most recent outstanding work. Keep your eyes peeled for a crispy Gram Parsons 2-cd retrospective, along with top choices from Love, Talking Heads and Budgie. Lastly, there's a pair from crowd-pleasing saxman Cannonball Adderley and the icy Wu-Tang classic "Liquid Swords" from one-time Bill Murray foil GZA.  
SELL US YOUR CDS & LPS: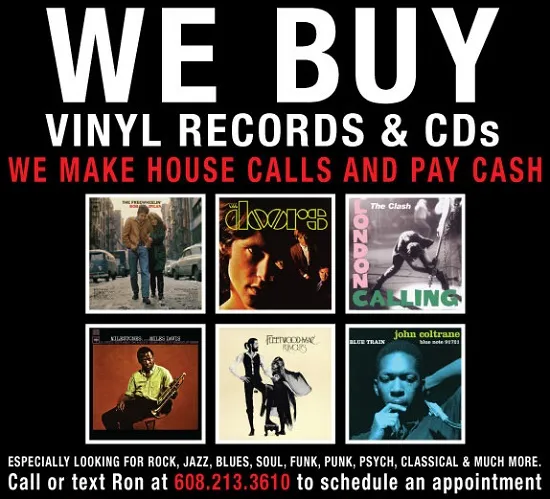 OTHERS TALK BACK:
This isn't the spot to lay down odds on the third race. OTB is where Others Talk Back and give you the lowdown on what they've been feeling lately. This one's for the customers.
Prince - "1999 - Super Deluxe Edition"  This box set is quite an embarrassment of riches for even the most casual of Prince fans.  Not only do you get the original album in a hot new remaster, you get a disc of b-sides and promo mixes along with two discs of live shows from late 1982. But the main event is two discs of selections from the Vault.  Some of the tracks were rehabilitated on later discs, but the vast majority of the twenty-four songs have not seen the light of day until now. The quality of these songs is remarkable. You could make an alternative album of songs from the Vault that could match the quality of the released album.  Yep, most of them are that good. And the two live shows, with one being a DVD, show the excitement that Prince generated back then, And last but not least, there is very informative fifty page booklet annotating the music and the era and Prince's place in the 1982 music world.. "1999" was the album that brought Prince to the attention of the world.  And it is fitting that this box set celebrates such a great and important album with all this bonus material, Plus, this album isn't as expensive as one would think it would be, given the amount of discs that it contains. - Ted
The Flaming Lips - "Music and Songs from The Soft Bulletin - Recorded Live at Red Rocks Amphitheatre Featuring the Colorado Symphony"  As "1999" did with Prince, "The Soft Bulletin," released in 1999, broke the Flaming Lips to the wider world. It is one of the band's most beloved albums and this album adds a symphony orchestra and a chorus to augment playing the entire album live.  Sometimes, a rock band meeting an orchestra is a recipe for boredom if not downright disaster. This collaboration, however, shows how to make such albums work. The Flaming Lips allow the orchestra the freedom it needs, while the orchestra returns the same favor to the band. Neither gets in each other's way.  And many of the songs really expand with the attention that the orchestra and chorus provides After listening to this album, music fans may wonder when the Flaming Lips will come to their town and play with their local symphony orchestra and relive the magic. - Ted

Ron, Ryan, Angie, Marty, Evan, Matt, Ben, Will, Ed, Isaac, Larry, Andy, Mark, Jack, Eric, Mike & Abe