October 17, 2019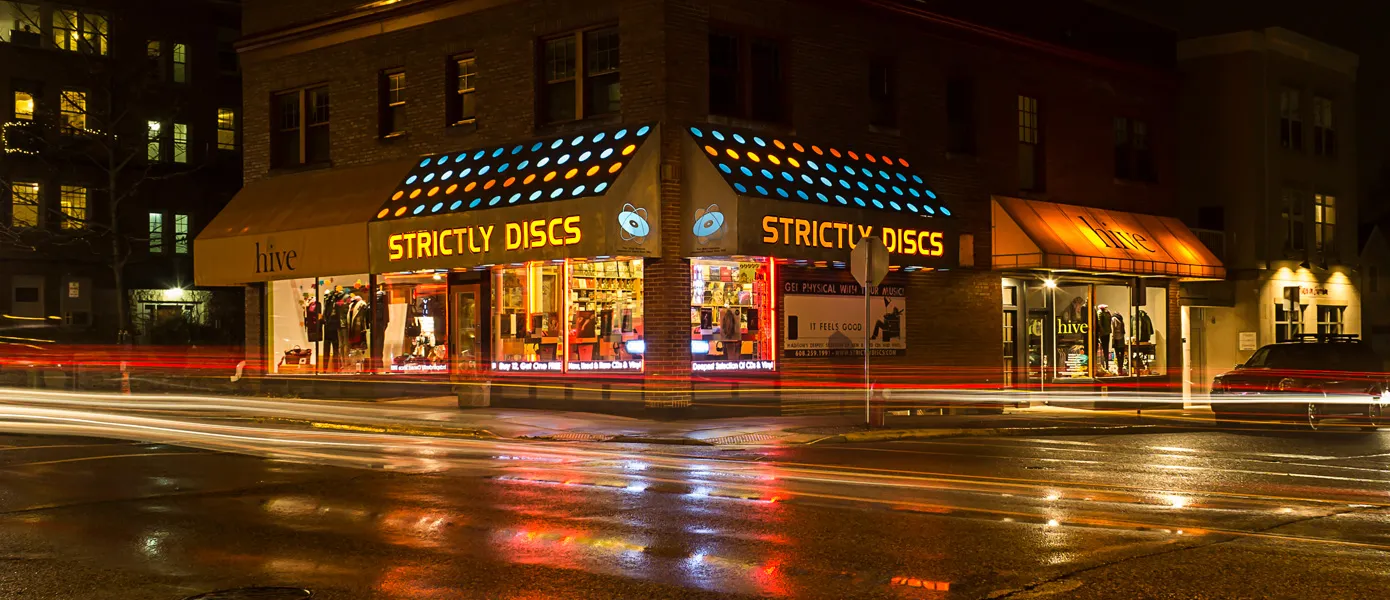 N
EW THIS WEEK AT THE SHOP:
USED VINYL ALERT:
Heading downstairs for this week's Used Vinyl Alert, we check all the columns in the new arrivals, and add some fresh arrivals to the sale bin and the bargain LP bin!
Classics abound on the rock and pop fronts this week, including a whole host of must-own albums in tip-top condition. Original cover mount and pricetag stickers will have you time warpin, on big ones from Bob Dylan, Buffalo Springfield, the Grateful Dead, the Rolling Stones, Frank Zappa, John Coltrane, Coleman Hawkins, Johnny Cash, Elmore James, the Beatles, Led Zeppelin, Pink Floyd, the Who, Fleetwood Mac, Neil Young, David Bowie, Prince, The Who, the Band, and a very deep run of pert near every last Queen album, many still sealed. 
Even more timelessness is here from Cheap Trick, Steely Dan, Hot Tuna, Townes Van Zandt, Greg Brown, Harry Nilsson, Faces, Joni Mitchell, Simon and Garfunkel, Blue Oyster Cult, the Beach Boys, the Blasters, Eric Clapton, and Deep Purple. Hard rock from Queensryche, AC/DC, Whitesnake, Dio and White Lion joins new wave from Joan Jett, the Police, Blondie, U2, Talking Heads, Pet Shop Boys, Tears for Fears, Gang of Four, Peter Gabriel, and Devo!
A colorful, eclectic and rare dive through 80s Madonna albums and singles pairs up well with a large cache of classic electro, disco, rap and early house, from names like Alton McClain, Diana Ross, Mtume, Earth Wind and Fire, Delegation, Hanson & Davis, West Street Mob, MC Hammer, Digital Underground, Jazzy Jeff and the Fresh Prince, Don Ray, and a whole lot more.
We close it out with a diverse trip through more contemporary releases, with big ones here from Lady Gaga, the Weeknd, Justice, Wilco, the Eels, Lambchop, Run the Jewels, Boom Bap, Washed Out, Ed Sheeran, Toro Y Moi, and several others.
Quality over quantity is how the canard goes, I believe, and that's why I need but one Arby-Q to satiate those late night hunger pangs Arby's please sponsor this recurring column and pay me in sandwiches or vouchers for sandwiches I'm so hungry. Across the board, we have a bounty of 2-cd sets. Of note are BB King's "Live from Ole Miss" a great 1980 concert we never see, the career-spanning anthology "Liberation" from Black Uhuru, "Clinch Mountain Country" from Ralph Stanley and Miles Davis "Live at Carnegie Hall." We have more Miles from the late period first quintet and the brief time when Bill Evans and Cannonball fleshed it out to a sextet. There's reliably solid material from Sonny Rollins, Mingus, Mahavishnu and the first volume of Art Blakey's "Live at Birdland" as good an introduction to the jazz neophyte as you can get. Rock is highlighted by The Who ["Sell Out," "Leeds" and "Who's Next"], Levon Helm, Fleetwood Mac's "Shrine 69" (nice), and a tasty single-disc comp of solo Alex Chilton work. Finally, there's a grab bag of odds and sods from Amadou & Miriam, Ladysmith Black Mambazo, Karl Denson and Albert King. 
BLACK FRIDAY RECORD STORE DAY IS NOVEMBER 29: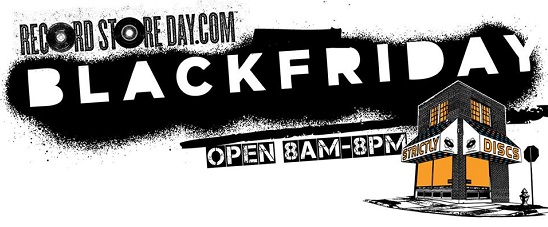 Strictly Discs will be the place to be this Post-Thanksgiving-Shopping-Melee-Day, also known as Black Friday.
And that's because certain indie stores across the country will be the place to get special releases created just for you, for giving and getting this holiday season, and they're scheduled for release on Black Friday, November 29, 2019.  

Now, this is not Record Store Day, Jr., but it is brought to you by the powers-that-be at Record Store Day. This is a group of special releases you can only find at certain independent record stores nationwide. The magic of these pieces (many uber-limited) is that every one of them is something someone will really LOVE to get, and you'll really ENJOY giving.  And you may have the added nice feeling of supporting a local, independently owned (Strictly Discs, Independently Owned since 1988) business during the holidays.
Our list of Black Friday exclusives can be found HERE. You've got to register for our list or you can also jump over to the RSD site which shows the list (just without our pricing). And while we will try to have ample stock (one of the deepest in the midwest) of all items, please know that some of these products are extremely limited and will sell out quickly.

If you created a wishlist  (deadline was October 16th), it will be updated within our system prior to November 29, 2019. We expect that you will be in the store on November 29th to pick up any requested items. And remember, a wish is NOT an order. Thank you!
STRICTLY DISCS IS HIRING:
VINYL PRICING SPECIALIST:
Required skills:
Excellent customer service skills; ability to anticipate customer needs
Computer proficient

A passion for music, and a broad, deep base of recorded music history
Knowledge of Goldmine standards & experience grading and pricing records

Knowledge of stereo equipment/functionality
Availability to work nights and weekends
Ability to lift and carry 50 pounds repeatedly

To apply, submit letter of interest & resume to angie@strictlydiscs.com
SELL US YOUR CDS & LPS: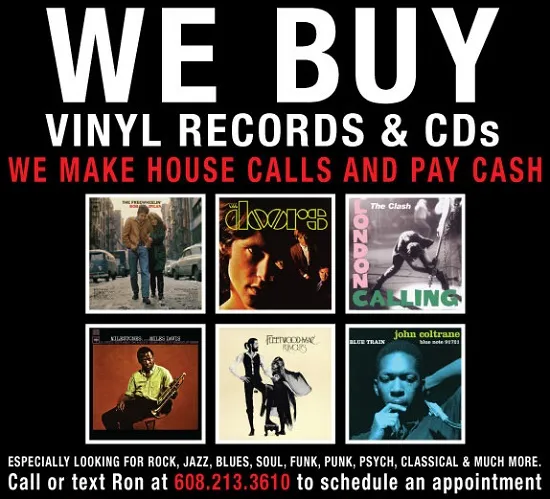 OTHERS TALK BACK:
This isn't the spot to lay down odds on the third race. OTB is where Others Talk Back and give you the lowdown on what they've been feeling lately. This one's for the customers.
Allah Las - "Lahs"  "Lahs" is a summation of the three albums that preceded it.  It possesses, to a degree, the autumnal coloring of 2016's "Calico Review" but also has the sixties psychedelic edge of their first two albums.  It is looking towards the past, but it tries to synthesize that with the introspective edge of their 2016 album to create something new. That they succeed is a testament to their musical skills.  What they have created is something unique and quite engaging. Meld that with an album of great songs and you have a very strong album that should move them into a more prominent orbit of recognition in the musical world. - Ted

Elbow - 'Giants of All Sizes"  This album is a departure from the seven that came before it.  But that does not mean that it is a bad album. In fact, it is simply one of their most fascinating releases.  Written and recorded during a period of turmoil in the band and the band members' private lives, the music underlies that turmoil.  Elbow takes those lemons of life and then makes their most emotional songs of their career. But Elbow has not lost the ability to write and create anthems, the songs are as good as those in the past, albeit with a more personal tinge.  Elbow released their first album eighteen years ago. Bands of that vintage should be coasting and releasing albums that are not their best. That Elbow decided to experiment and that they succeeded in that experimentation would point to a band that will not go quietly into the good night. - Ted

Ron, Ryan, Angie, Marty, Evan, Matt, Ben, Will, Ed, Isaac, Larry, Andy, Mark, Jack, Eric & Mike