September 26, 2019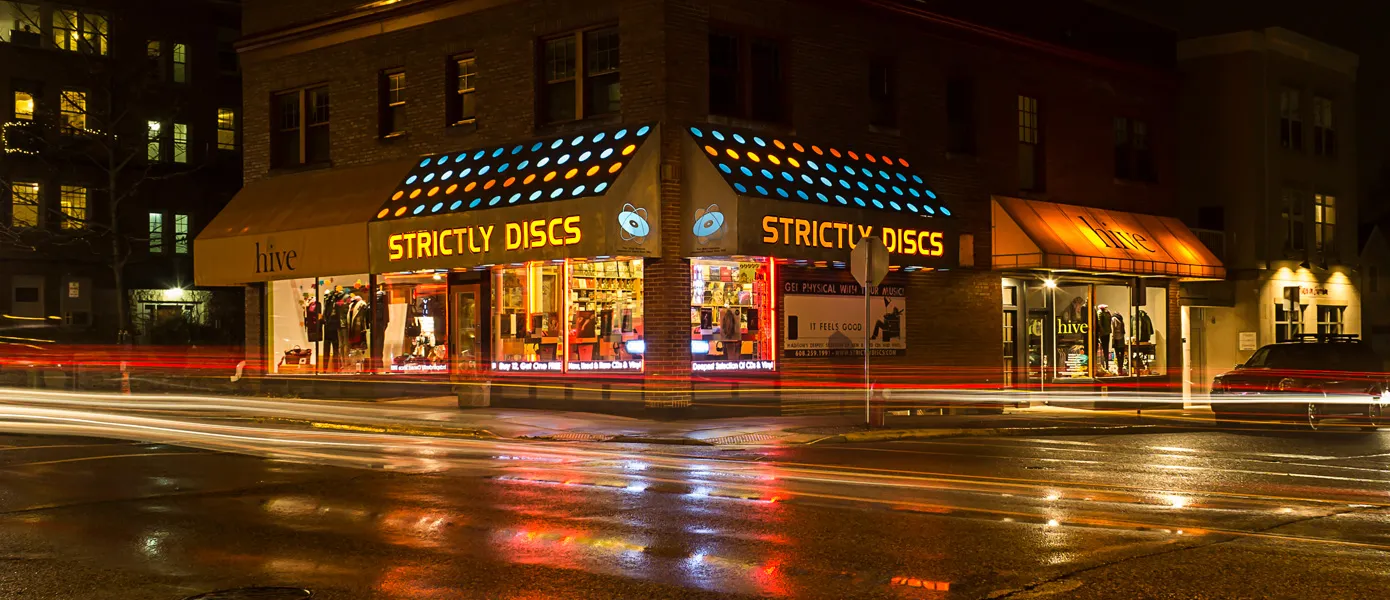 N
EW THIS WEEK AT THE SHOP:
Heading downstairs for this week's Used Vinyl Alert, we've got fresh new sale titles marked down at least 25% as well as 100+ fresh 45s out for digging.
As for the Friday used offerings, we dig even deeper into a recent acquisition of incredible country records that have arrived just in time to coincide with the must-see Ken Burns documentary now airing on PBS. We've got a nearly comprehensive collection of Carter Family records covering their voluminous output, plus a slew of truly old-time fiddle, banjo, flat top guitar, and mandolin music from many lesser known names of the 'hill billy' variety. After that comes crucial albums from George Jones, Jimmie Rodgers, Dolly Parton, Johnny Cash, Willie Nelson, Gene Autry, Hank Williams, Flatt and Scruggs, Lyle Lovett, Waylon Jennings and many, many more.
A strong crop of blues LPs includes seldom seen albums from Bobby Bland, Robert Johnson, Howlin Wolf, Lightnin Hopkins, Earl Hooker, Albert King, T-Bone Walker, Taj Mahal and many more, plus we have some jazz LPs from Freddie Hubbard, George Benson, the Crusaders, Miles Davis, and Oscar Peterson.
Clean and collectible copies of nearly every Led Zeppelin album are in the house, as well as another deep rabbit hole of very cool international Beatles bootlegs. Lots more classic rock, folk and pop is here from names like Joni Mitchell, Lynyrd Skynyrd, Big Star, Delaney and Bonnie, CSNY, Jefferson Airplane, Alice Cooper, the Pretty Things, Kiss, Jethro Tull, the Kinks, Elton John, Barclay James Harvest, Mahogany Rush, Los Lobos, and Moby Grape.

Moving into the 80s, we see records from Dio, Devo, Def Leppard, AC/DC, Elvis Costello, the Clash and B.A.D., Flock of Seagulls, Depeche Mode, Talking Heads, In the Nursery, and Siouxsie. More contemporary stuff is here from Wilco, Snail Mail, Beck, S. Carey, and the Raconteurs.
We close out with yet another trove of incredible and timeless disco and boogie singles, ranging from the earliest days of disco to the era of the Paradise Garage and Chicago house. Special ones include Grace Jones, France Joli, Rinder and Lewis, Lizzie Mercier Descloux, and a stunning copy of Chip E's foundational Chicago record 'Time To Jack' inscribed with a phone number and suggested BPM by the house pioneer himself.
We're picking right up from last week with a continuation of the jazz deluge. Leading off are two 4-cd sets: one, representing everything Thelonious Monk contributed on under the Blue Note banner; the other, an overview of Chet Baker's time at Pacific Jazz. As for Blue Note material, pay particular attention to deeper catalog sessions from Lee Morgan and Andrew Hill, along with some standbys. Capping it off, check out these killer sessions: Rahsaan Roland Kirk "Rip, Rig and Panic;" Eric Dolphy "Far Cry;" John Coltrane "Complete Africa Brass;" the very nice-priced "Complete Prestige Recordings of Sonny Rollins;" and Max Roach "Deeds, Not Words." Unlike last week, there's a healthy amount spanning country, americana and all places in between. George Jones, John R. Cash, and the Carter Family hold up the hardcore end, while songbirds are in abundance. Think Gillian Welch, Dolly, Lucinda, Brandi Carlile, Emmylou Harris, Margo Price, you get the picture. There's jammy live stuff from String Cheese Incident, a pair from Rick Danko, and plenty from in-betweeners like Mumford & Sons, Avett Brothers and Ray Lamontagne. There's lots to love this week and enough leftovers from a week prior to warrant a stop.
SELL US YOUR CDS & LPS: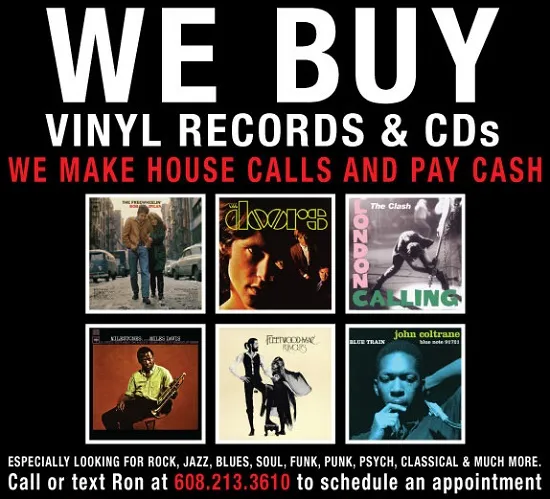 OTHERS TALK BACK:
This isn't the spot to lay down odds on the third race. OTB is where Others Talk Back and give you the lowdown on what they've been feeling lately. This one's for the customers.
Vivian Girls - "Memory"  This album is the band's first release in eight years.  The band played their last shows in 2014 and then the band members walked away and went on to form other bands.  So, it really is a surprise then to see this album suddenly appear. And the question that needs to be answered is whether this reformation album is as good as their prior three releases.  I would definitely say yes! The band still knows how to write memorable and catchy songs and this disc is chock full of them. And the band still knows how to rock, though there is a psychedelic undercurrent to their sound on this album.  The production is a bit on the dense side, but that strangely adds to the enjoyment of the album. It may seem counterintuitive, but at times reformed bands can be just as good as they once were. And the women of the Vivian Girls prove that even after five years that they can bounce back no worse for the wear. - Ted
Giant Sand - "Recounting the Ballads of the Thin Line Man"  Not many bands want to go back to the future. This album is a reimagining of their 1986 album "Ballad of The Thin Line Man."  I should probably use the term redo, for Giant Sand completely rerecords all the songs on the original album. Also, a few songs were dropped and a few were added.  It is implied that Howe Gelb, the only original member of the band left today, wanted to polish material that he thought he had somehow failed to polish thirty-three years ago,  The end results are certainly different. The redo is more sonically cohesive and even more electric guitar-orientated than the original. In fact, this album is a primer on electric guitar playing.  But most importantly, the unique beauty of the songs are still there, even in gussied up form. In fact, one could say that the new recordings make some of the songs much better than the originals. - Ted

Ron, Ryan, Angie, Marty, Evan, Matt, Ben, Will, Ed, Isaac, Larry, Andy, Mark, Jack, Eric & Mike