September 19, 2019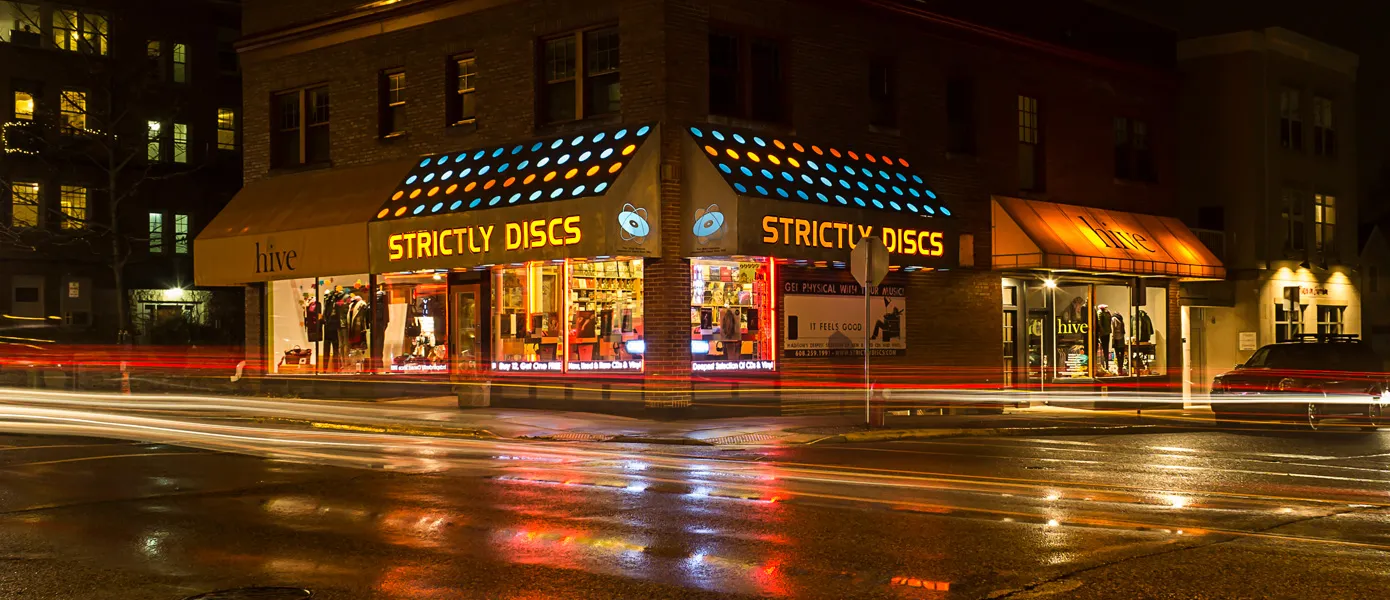 N
EW THIS WEEK AT THE SHOP:
A busy week of new music starts off with two albums from American artists who've continued to push the idea of 'southern' pop music in new directions. As the fiery frontwoman of Alabama Shakes, Brittany Howard has gained legions of fans, now rewarded with a multi-dimensional solo album from the songwriter that leaves the soul rock rave-ups behind for more reflective material that's quite moving in its own way. North Carolina salt of the earth-man MC Taylor continues to perfect his unique brand of faith-questioning Americana as Hiss Golden Messenger with 'Terms Of Surrender', a record produced with assistance from the cosmic folk mafia of Aaron Dessner, Tucker Martine, and the Cook Brothers.
Molly Sarle from the group Mountain Man delivers a long-awaited new solo album that lets her elegant, restrained voice take over the spotlight. Japanese musician Haroumi Hosono takes a bit of a victory lap, revisiting one of his classic older albums, the heavily-orchestrated 'Hosono House', and redoing it entirely as a stripped-down one man affair. A new face from Brazil delivers one of the week's prettiest surprises. 'Early Bird' is the first album from songwriter Leonardo Marques, and it's quite a marvel. Carrying on the 'Clube de Esquina' tradition of Milton Nascimento, Marquez crafts languid pop that conjures dusky afternoons and bright dawns, with a peaking vocal style that almost reminds me of Thom Yorke singing in Portuguese. Mexican bandleader Poncho Sanchez brings his decades of experience in the game to a lovely new CD of reinterpretations of Coltrane, called 'Trane's Delight'. 
Omnivorous DJ and producer Four Tet steps out of the lab long enough to deliver a new EP, the pitch perfect 'Anna Painting', which hits both his "heady house" and "heady minimalism" areas full on. Montreal rhythmic ambient whiz CFCF sees his 2015 album 'The Colours of Life' rescued from the catalog of a dormant tape label, and it's easily the best stuff we've ever heard from him. Icelandic group Mum's breakout album 'Yesterday Was Dramatic - Today Is OK' turns 20 this week. That title is still a lot to handle, but this album's visionary combination of digital glitch and organic pop has aged like a fine wine. Also on the timeless tip, this first-ever legit and authorized 12" version of one of Theo Parrish's famous Ugly Edits, Made In U.S.A.'s 'Never Gonna Let You Go'. The Ugly Edits more or less set the bar for producers flipping a disco sample into club weaponry, and this is one of the all time greats, with a triumphant horn break looped into infinity.
Pearl Jam deliver a rare vinyl only live release with 'Live at Easy Street', and we have a new one from beloved Chicago jazz guitarist Joel Paterson doing Beatles versions. Aussie freak rockers Psychedelic Porn Crumpets are back again with a new album, as well as the pop punk elders Blink 182.
Mercurial men of song re-emerge this week with new releases from David Kilgour, Liam Gallagher, and Robbie Robertson, plus a new collection of early, unheard Lee Hazlewood material called '400 Miles From LA'. Too far to walk, then.
Some big bangers are here on LP from the poppier side of hip-hop. Bad Bunny's swaggering new album with Diplo, '100PRE', is in, along with some fine new records from Goldlink and Palmistry.
Compilations come at us from every edge of the globe this week, starting with 'Buntus Rince', an incredibly deep dive into the early days of Irish jazz-rock. This potent scene brought us the househouse names of Van Morrison and Thin Lizzy, but there was a whole lot more going on there that never bubbled up beyond the Emerald Isle, and it's quite well accounted for here. The 'Imaginational Anthem' series has spent several volumes accounting for nearly every lost and obscure folk guitarist in known history, and the 9th volume is left to none other than vibe king and twitter master Ryley Walker, who showcases an ecelectic mix of more contemporary players. We've got a CD repress of the excellent early reggae collection 'You Can't Wine', and the stellar Cambodian rock and pop compilation 'Don't Think I've Forgotten' is back in print on LP!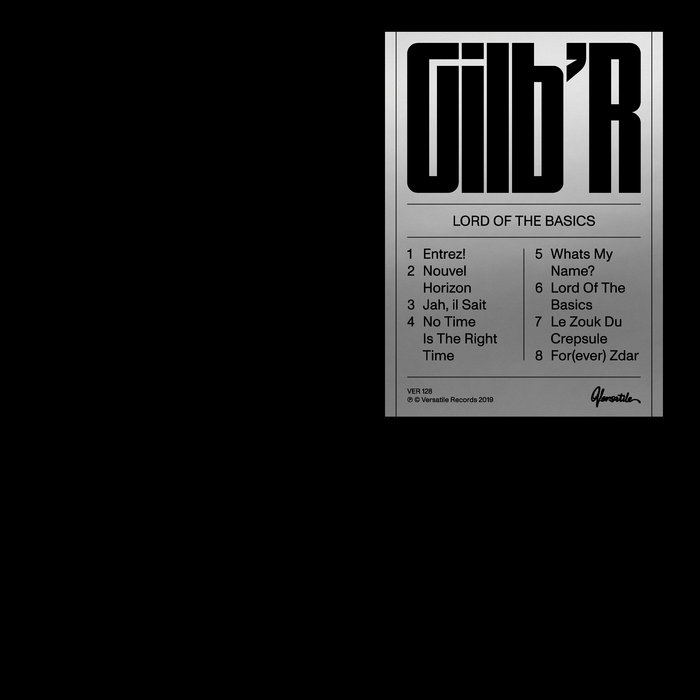 A host of dance music vets deliver new records this week, starting with Holy Ghost and Ekhodom, a new project from Eric Hilton of Thievery Corporation. LCD cohort Juan Maclean brings us the beautifully packaged 'The Brighter The Light', a collection of songs that have appeared on (mostly) scarce EPs over the last five years, and French house veteran Gilb'r has a great, understated new mini-album that moves through all of his ecelectic tastes, from sketchy ambient, to emotionally-charged club jams. 
Some beauties from the modern classical realms this week, as Nils Frahm drops his 3rd and last EP companion to last year's album, 'Encores 3'. Pianist Vanessa Wagner sees her recent work extended and interpreted by a host of seriously A-list names like Gas, Vladislav Delay, and Suzanne Ciani. SunnO)) guitarist Stephen O'Malley has a new record in collab with French experimentalist Francois Bonnet that casts his heavy drones in an even more mournful weight. 
A pair of spiritual jazz grails see a repress this week, the Sphere LP 'Inside Ourselves' on Strata East, and the blazing live document of the Louis Moholo Octet, 'Spirits Rejoice'. We've also got some retro-leaning jazz and soul records out of Leeds in the UK from the Magnificent Tape Band and the Lewis Express. 
Hip-hop is in from beat-taper K Le Maestro, a fresh printing of the classic lost J Dilla tape 'Jay Love Japan', 'Welcome to Los Santos', Alchemist and Oh No's contribution to the Grand Theft Auto radio station, and a new repress of the classic Three 6 Mafia album from 2005, 'Most Known Unknown'. 
Malian vocalist Na Hawa Doumbia sees her earliest tape release, 1981's 'La Grande Cantatrice Malienne', restored to vinyl by the Awesome Tapes From Africa label. This one's simply a stunner. Same goes for 'Colors of the Rainbow', a collection of effervescent boogie-pop tunes from the 80s by South African singer Bibi "The Kid" Msomi.
Some fantastic techno is in the building today, starting with the vinyl repress of Vatican Shadow's 'Pakistan Military Academy', a suprisingly beautiful album of throbbing solar flares. St. Petersburg producer Flaty delivers 'Generic Targz', a complex and rewarding album of plastique IDM. Swedish producer Axel Boman drops his first new material in quite a while, and we get a sick LP of hard to find earlier work from the collab of Move D & Pete Namlook.
FInders Keepers launches themselves down the challenging path of the NWW list with the first volume of 'Strain Crack and Break' compilations. Before the internet existed, the Nurse With Wound list was the sole method of seeking out the farthest-flung albums from the 1960s/70s experimental worlds, and it still holds up as a referential text to this day. Early Pink Floyd collaborator Ron Geesin unearths some 1969 tape-loop work called 'ExpoZoom'. The Stroom label re-introduces us to Shakti, a late 80s Belgian counterpart to tribal post-punk/dance groups like Dead Can Dance and Vox Populi, and the Notes on a Journey label unearths a wonderful rarity of German jazz-folk from an unknown group called, ahem, Phrydderichs Phaelda.
Heading downstairs for this week's Used Vinyl Alert, we pay special heed to this week's television event: Ken Burns' long-awaited "Country Music" documentary is airing on PBS, and we've tried to offer you a little companion listening. Check out some choice selections from the Carter Family, George Jones, Merle Haggard, Conway Twitty, Johnny Cash, Willie Nelson, Steve Earle, Waylon Jennings, and many more. We'll be rolling more of this special country collection out in the week's to come, so stay tuned.
If that ain't your thing, well we've got plenty more. Some heavy hitter jazz LPs are here this week from names like Thelonious Monk, Ronnie Foster, Gary Bartz, John Carter, Roman Morris, Larry Coryell, Leon Thomas, Tony Williams, Michael Urbaniak, Eric Dolphy, Lee Morgan, Tyrone Washington, John Coltrane, Pharaoh Sanders, Mike Longo, Don Cherry, Herbie Hancock, Elvin Jones, Paul Bley, Kenny Burrell, Bobby Hutcherson, Bola Sete, Horace Silver, and Art Blakey. We're talkin grails here!
In addition to some collectible Beatles and Stones LPs, we've got rock and pop from all over the place. Tom Waits, Tim Buckley, the Byrds, Duane Allman, Crash Craddock, Uriah Heep, Harpers Bizarre, Queen, Kiss, ELO, Bon Jovi, Cheap Trick, the Animals, the Beach Boys, Buffalo Springfield, Canned Heat, the Band, Boston, and Journey.
Soul is in the house from James and Bobby Purify, Teddy Pendergrass, Wanda Robinson, Aretha Franklin, George Clinton, Love Unlimited, KC and the Sunshine Band, Kool and the Gang, and the Detroit Emeralds. Some clutch early hip-hop EPs are also in from Whodini, LL Cool J, KRS One, the DOC, and De La Soul.
We roll out the biggest stash of reggae we've had in a good while, with some classic titles from big names like Sly & Robbie, Bob Marley, Eddy Grant, Black Uhuru, Wayne Smith, Barrington Levy, Augustus Pablo, Mad Professor, Burning Spear, Inner Circle, Jimmy Cliff, Max Edwards, Monyaka, Yellowman, Foundation, and many others. We close out with some sweet synth pop and 90s house jams from names like Snap, Data, FSOL, Silk Hurley, Razormaid and a whole lot more!
This is not a something for everybody type of week. If you're not into jazz or box sets, head straight for the wall racks. If you are...brother. Let's start with the jazz. The first thing noticeable is a full column of Blue Note bangers and it's not the same diet of "Blue Train," "Song for My Father" and the like. Think more along the line of Jackie McLean's late 60s dates, less-circulated Horace Silver albums and well-regarded players that weren't known by one name like Lee and Wayne, guys like Horace Parlan, Kenny Drew, and Kenny Dorham. We have two disc sets of Grant Green with Sonny Clark and the hip Donald Byrd-Pepper Adams outfit. Jazz catalog selections are paltry nowadays, so this is a great opportunity to scoop up albums that we struggle to find as new items. Outside of the blue and white, there's a bunch of Keith Jarrett, including the Complete 1994 Live at Blue Note 5-cd set. There's also a six-pack of Bill Evans, ranging from his run at Riverside to a pair of records cut for Verve and capping with live work captured shortly before his death. In addition, there's solo shots from players we simply don't see pass through our hands often, figures like Charles MacPherson, Monk associate Charlie Rouse, Stanley Cowell and Clifford Jordan. As for the box sets, there are way-cool Japanese HMV Beatles individual album editions, the 5-cd Peter Green-era Fleetwood Mac anthology, the second volume of Nuggets and a pair of Hendrix boxes. One is the eponymous Experience purple velvet set and the second is "West Seattle Boy," capturing a trove of cuts done in Jimi's chitlin-circuit days as well as rarely-compiled cuts from his solo days, including the burning sessions including jazz godhead Larry Young. All these are right above the new inventory LPs, so ask if you don't see'em off-hand.
SELL US YOUR CDS & LPS: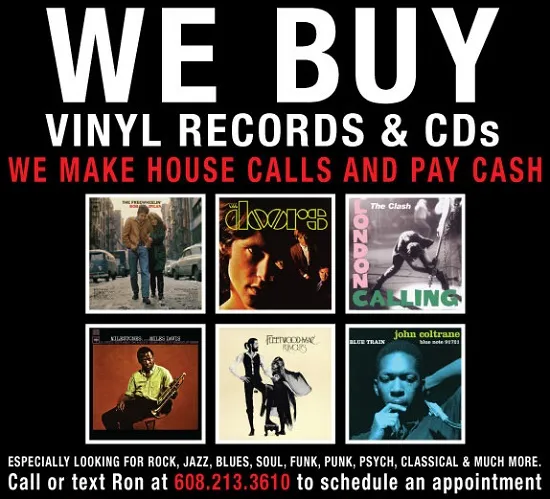 OTHERS TALK BACK:
This isn't the spot to lay down odds on the third race. OTB is where Others Talk Back and give you the lowdown on what they've been feeling lately. This one's for the customers.
Stereolab - "Emperor Tomato Ketchup (Expanded Edition)"  This album is without a doubt the best album of their career.  Even though Stereolab continued releasing albums until 2010, this 1996 album was their high-water mark.  "Emperor Tomato Ketchup' was the summation of their early period. You know, the Space Age Bachelor Pad Music meets Kraftwerk/ Krautrock period that brought Stereolab to the music world's attention.  The expanded edition contains a remastered version of the original album along with another disc of mixes, alternative versions and demos. The demos are very skeletal and sparse and certainly demonstrate the skill and care that the band used to layer music for the album proper.  Also released are expanded versions of 1997's "Dots and Loops" and 1999's "Cobra and Phases Group Play the Voltage in the MIlky Night." Stereolab moved into a more experimental mode for those two releases. "Emperor Tomato Ketchup" topped many best of the year lists in 1996. Listening now, the album still sounds as fantastic and powerful as it did twenty-three years ago. - Ted
Pixies - "Beneath the Eyrie"  This is their third studio album since their reformation in 2003.  And "Beneath the Eyrie" is just as good as their last album in 2016 - "Head Carrier." Their first album after coming back was 2014's "Indie Cindy" and I think most fans were somewhat disappointed with that release.  The band somehow got their mojo back for "Head Carrier" and continue it with "Beneath the Eyrie." The Pixies now sound like the band that made musical history back in the eighties and nineties. And that is a very good thing. - Ted
Belle and Sebastian - "Days of the Bagnold Summer"  "Days of the Bagnold Summer" is Belle and Sebastian soundtrack for this new movie.  And that film is an adaptation of a graphic novel of the same title. The film is set in the UK and deals with a strained relationship between a mother and her 15 year old metal loving son.  The soundtrack contains eleven new Belle and Sebastian songs, along with a few instrumentals and two beloved songs from the band's classic nineties period. The new music is what the Belle and Sebastian does best - autumnal songs about devastating loss and also about needing someone so bad that it is disturbingly palpable.  I have not seen the film, but after listening to the soundtrack I feel I know the film. And what a compliment that is. - Ted

Ron, Ryan, Angie, Marty, Evan, Matt, Ben, Will, Ed, Isaac, Larry, Andy, Mark, Jack, Eric & Mike