Labor Day Weekend Sale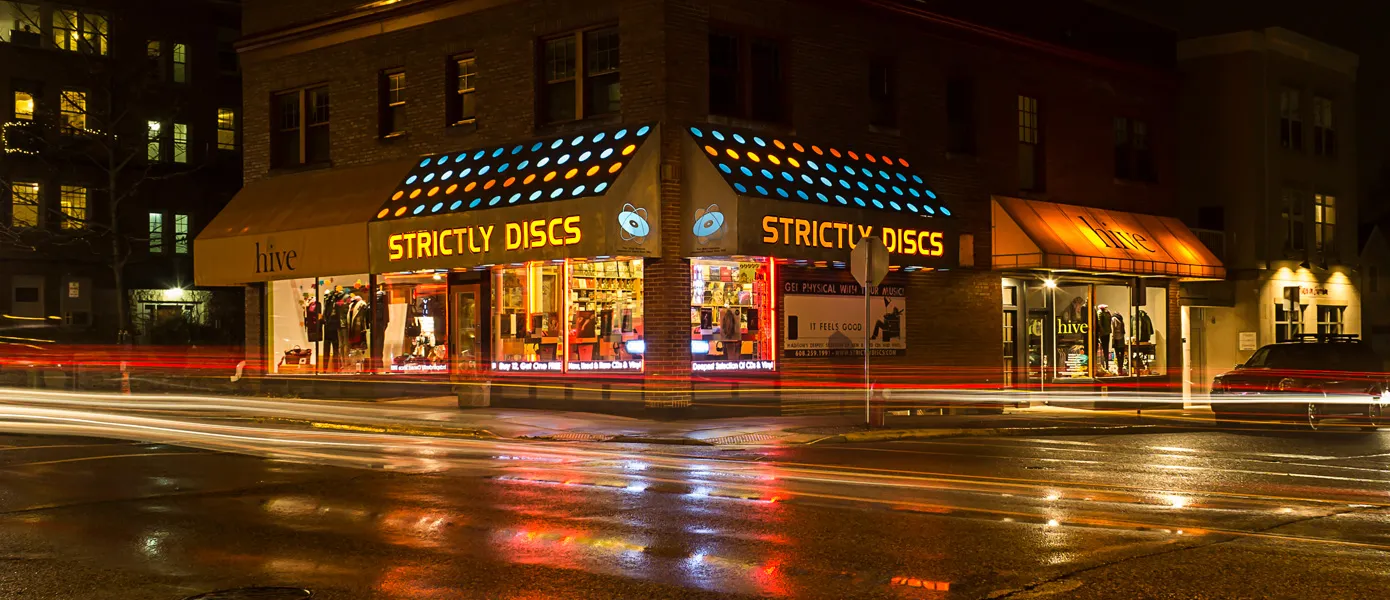 LABOR DAY WEEKEND SALE:
So many workers of the world out there, but we only get one day off. Doesn't seem right, but we'll take what we can get, eh? So let's sweeten the pot a little. Starting now through the end of day Monday we will be taking 20% OFF all NEW CDs and LPs at the register. Just mention this message when you check out, and enjoy your picnic!
LABOR DAY HOURS:
Sunday 11AM-5PM
Monday 11AM-4PM
Tuesday 10AM-8PM
NEW THIS WEEK AT THE SHOP:
Pretty huge week for new releases round these parts! But first, the bad news. 'Fear Inoculum', the long awaited new album from cult proggers Tool, comes out in a limited edition today, and we are completely sold out through pre-orders. But fear not, the band has promised us standard CD and LP editions of the album by the end of the year. If you pre-ordered a copy of the deluxe edition, we have already checked in with you. If you would like to reserve a copy of the upcoming CD or LP, just say the word.
Wisconsin spirit soldier Justin Vernon may belong to the world now, but anytime his shapeshifting band Bon Iver releases a new album it's still pretty monumental around here. He rewards his beloved fans heartily with 'I,I', a bold new record that continues to push his cosmic folkery into new spaces, sounding more wide open than ever before, but not lacking his trademark intimacy. I need a PhD in linguistics to figure out these liner notes, but I detect guests as diverse as Jenn Wasner, Bruce Hornsby, James Blake, and Wheezy in the mix here, in addition to the April Base stable of house musicians (which now includes several trombonists!). While they last we have some very cherry enamel pins to give away with this one. Not to be outdone, indie duo Whitney return with an incredibly solid follow-up to 'Light Upon the Lake', which shares the Bon Iver sensuousness, but with all of the modern detritus stripped away. With a sensitivity and depth that belies their years, 'Forever Turned Around' sounds like an instant classic to me, full of soulful folk-pop rendered in a timeless shade by producer Tucker Martine.  'Forest Bark' vinyl is available on this one while supplies last. Modernist folksinger Joan Shelley possesses one of the most beautiful voices in this or any other era, and we've eagerly tracked down every record she's done. Her latest, 'Like the River Loves the Sea', finds the songwriter expanding her sonic palette a bit beyond the austerity of her earlier albums, but still letting her voice carry the day. 
Presumably iconic singer Lana Del Rey surprises us with a new album called 'NFR!'. That stands for Norman F***ing Rockwell, apparently. What does all this mean? Only you can find out. We've also got a new album from 'garage-goth' gem Olivia Jean, and a repackaged/expanded edition of Snail Mail's debut EP, 'Habit'.
Australian duo HTRK return from a long absence with 'Venus in Leo', a seriously killer album of plaintive, subtly sinister goth-rock that reminds me a bit of the Rowland S Howard/Lydua Lunch collabs crossed up with the vibe of Timber Timbre. Party lifers !!! have a new disc called 'Wallop' that keeps their dystopic disco burning, groundbreaking weirdos Why? return with the delirious 'AOKOHIO' on a couple different colors of wax, and we have the latest full-on panic attack from Pharmakon in the house, which is called 'Devour', and is about eating stuff.
Vancouver sound designer Loscil returns via the Kranky label with yet another exquisite entry in his vast catalog of looming driftscapes with 'Equivalents'. With cult-hit electro records behind aliases like Steve Summers and Rhythm Based Lovers under his belt, Chicago producer Jason Letkiewicz delivers a beautiful album of 80s library mood pieces under his government name with 'The Reflecting Pool'. German drummer Simon Popp announces himself as a rhythm technician to be reckoned with on his solo debut 'Laya', a brilliant album of percussion pieces presenting a panoply of percolating pronunciations.
Total Control honcho and general expert on the Aussie underground Mikey Young sees his awesome tape-only release from a few years back hit the more universal CD and LP formats. 'You Feelin Me?' asks a basic question and gets an emphatic yes from these ears, with a welcome variety of pop and ambient sketches that lean heavy into 'Warm Jets' territory. 'The Borametz Tree' is the latest LP from British folk explorer C Joynes and his group the Furlong Bray, tracing a delicate trail between English trad and scorched North African blues. Totemic songsmith Bonnie 'Prince' Billy has some new partners on 'When We Are Inhuman', as Bryce Dessner and the Chicago chamber ensemble Eighth Blackbird join him for meditations on the composer Julius Eastman. We're also thrilled to bring you the first vinyl version of 'Pearls From the River', an obscure classic from the deep catalog of Pelt, the avant-Americana ensemble that once included Jack Rose, as well as Madison-adjacent musicians like Patrick Best and Mikel Dimmick. The 2003 CD finds the fellas on a deep Virginia ramble, blending Pran Nath's minimalism with Jack's unparalleled spectral guitarwork. 
A deep trove of rootsy CDs hit the bins this week, including a massive 2 disc set of early Dr. John material called 'The Mojo of Dr. John', unreleased live material from power-billy legends Robert Gordon and Chris Spedding, and a lovely set of collaborations by the unsung folk savant Martin Simpson.
A campaign of early Cabaret Voltaire vinyl reissues kicks off with a little-heard soundtrack, 'Chance Versus Causality', which only came out on a limited cassette in 1979. Twitchy, moody minimalism reigns here, as well as on the incredible LP 'Sideways/Backwards', collecting songs by little-known NYC no waver Steve Cohen under his 'Aircraft' alias, which chart a DIY path between the Residents and Klaus Schulze. Back in stock as well is the singular genius of New Zealand bedsit conjuror Alastair Galbraith's 1993 album 'Morse', which sounds like Syd Barrett's 'Opel' if you bleached it 20x in a row.
Hey have you checked out our new metal section yet? It's pretty sick, and it gets sicker this week with new LP arrivals from Ceremony, Torche, Portal, Power Trip, and Bell Witch.
Reissued gems this week include a new colored pressing of Miles Davis' 'Bags Groove' album, an unreleased live set from The Germs, and a welcome vinyl pressing of Manu Chao's Latin crossover classic 'Clandestino'.
Early gems in the Beirut catalog come back to us on vinyl this week. We've got 'Gulag Orkestar', 'The Rip Tide', and a new version of 'The Flying Club Cup' with gorgeous new artwork. 
Plenty of news in the Guided By Voices department. 'Half Smiles of the Decomposed', one of the band's many swan songs, is back in print for the first time in over ten years, and two classic early Pollard solo jawns hit vinyl again: 'Kid Marine' and 'Speak Kindly Of Your Volunteer Fire Department'.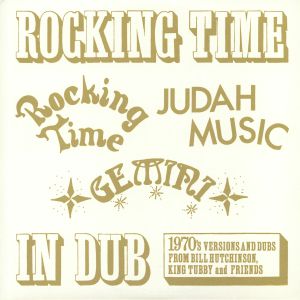 Introspective R&B man and recent Tame Impala opener Velvet Negroni brings us his vinyl debut, and we get a direly, direly needed vinyl version of 'The Best of Mac Dre Vol. 1', compiling 16 banging tracks from a high point in Bay Area rap. 'Rocking Time in Dub' collects some killer mid-70s King Tubby produced singles by Bill Hutchinson.
Standout Japanese piano album 'Still Way' from Satoshi Ashikawa returns to print on a beautiful LP edition, and we close with two incredibly deep Brazilian jazz/tronics LPs from Fernando Falcao. One cut from this pair of albums 'Barracas Borrocas' and 'Memoria Das Aguas' made it onto the first Outro Tempo compilation but there are many, many more treasures in store on these LPs, which sound like the most 'underwater' Brazilian albums ever.

Heading downstairs for this week's Used Vinyl Alert, we have a staggering selection of super-hot new arrivals, including a stash of low-priced 2018 and 2019 releases, some rare psych and folk, plus a deep trove of soul and disco!
Check out essential catalog heat from our favorite names, like Neil Young, Fleetwood Mac, Frank Zappa, Brian Eno, Bob Dylan, Rolling Stones, the Grateful Dead, the Kinks, the Band, Yoko Ono, Gram Parsons, Paul McCartney, Dr. John and Marianne Faithfull, plus more from the Doors, the Who, Dwight Twilley, the Troggs, Traffic, Warren Zevon, Bruce Springsteen, Steely Dan, Van Morrison, Tom Petty, Jerry Garcia, Yes, and Sammy Hagar.
Folk and psych is here from Bo Hansson, Pappo, Chicken Shack, Caboose, Peter Hammill, Aynsley Dunbar, Family, the Equals, Kevin Coyne, Rodney Crowell, Vassar Clements, and Doc Watson.
A wide spectrum of jazz comes through from Cedar Walton, Keith Jarrett, Coleman Hawkins, Cal Tjader, Randy Weston, Gil Evans, Charles Mingus, Eric Dolphy, Bill Evans, Sun Ra, Cannonball Adderley, Jimmy Smith, Miles Davis, and many more. Soul and funk is here from Funkadelic, Jimmy Castor, Nina Simone, Wade Flemons, the Impressions, Lamont Dozier, Temptations, Sam Cooke, Otis Redding, Aretha Franklin, and Marvin Gaye.
Disco and boogie fans rejoice as we have a seriously deeply-sourced stack of classic LPs and 12"s, especially of the Prelude, Island, and Garage-house variety. Big names and deep cuts abound here, alongside a host of other dance and electronic records from Cajmere, the Orb, Daft Punk, Black Devil, Ryuichi Sakamoto, Tangerine Dream, Boards of Canada, Philip Glass, and Kraftwerk. A cool assortment of post-punk and industrial records is in the mix as well, with an awesome selection of seldom seen EPs from the Factory Records label.
Punk and new wave is here from The The, A Certain Ratio, Shriekback, the Cure, the English Beat, Sparks, and more, plus metal from Amon Amarth, Metallica, Megadeth, Pelican, Iron Maiden, and King Diamond. A bunch of newer indie and alt-folk LPs are here, many still sealed, from names like Avey Tare, Panda Bear, Black Midi, Blood Orange, Aldous Harding, Skepta, Perfect Pussy, Half String and a whole lot more. Lastly, we have some cool, collectible blues LPs from Johnny Ace, BB King, Muddy Waters, Stevie Ray Vaughan, John Lee Hooker, Son House, Little Willie Littleton, Lightnin Hopkins, Howlin Wolf, Leadbelly, and Memphis Slim.
My brain hasn't been smoothed out to the point where I can't recall INS's verse on "Reunited," but, ah…lost my train of thought there. This week is shaded in blue and ranges from the spare unamplified styles of Skip James and Blind Willie Johnson up through hippie-fried work from Electric Flag and Mike Bloomfield and taking in Chicago touchstones Buddy Guy, Junior Wells, Magic Sam and Fenton Robinson. There's also some great Madison-related sides from Joel Paterson, Luther Allison and the Cash Box Kings. We continue to get in a steady diet of meat-and-potatoes classic rock from the Stones (digipacks of "Let it Bleed" and "Beggars"), Dylan (digipack of "Blonde" and "1964 Philharmonc"), Kate Bush, Patti Smith, the Dead and Joni. Jazz and soul isn't as robust as some weeks but there's still gold courtesy of Prince, Coltrane, Monk and the classic "Swiss Movement" live burner from Eddie Harris and Les McCann, as well the buy it when you see it Miles-Coltrane Live in Stockholm 1960 set. A generation ago we were selling one of the four shows on this bad boy as an import for more than we're pricing this 4-cd set. Lastly, keep eyes peeled for stray shots from Brandi Carlile, First Aid Kit, MC5, Slint and Killing Joke. Plenty to be had whether you're back in school or too cool for school. 
MONROE STREET FESTIVAL - SATURDAY, SEPTEMBER 14TH:
Join us this Saturday from 9:30AM - 5:30PM for the 42nd annual Monroe Street Festival / Sidewalk Sale.

 

FREE BRITTANY HOWARD 7" WITH PREORDER: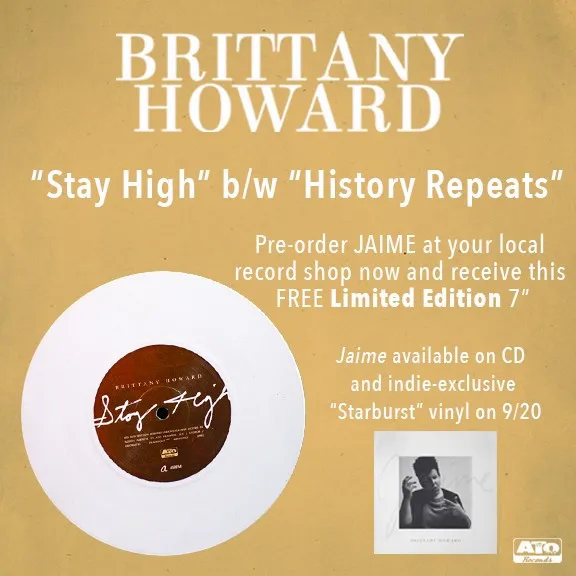 SELL US YOUR CDS & LPS: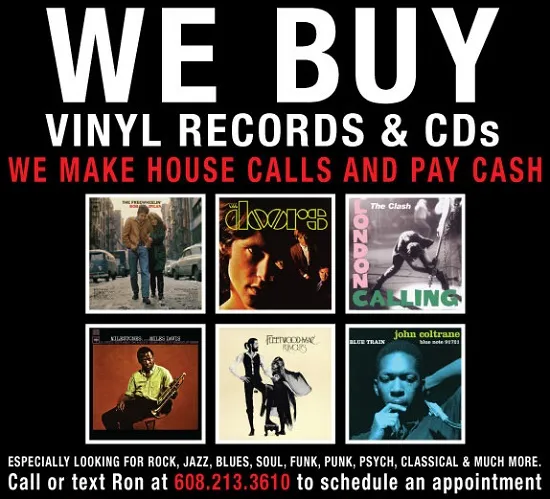 OTHERS TALK BACK:
This isn't the spot to lay down odds on the third race. OTB is where Others Talk Back and give you the lowdown on what they've been feeling lately. This one's for the customers.
Lala Lala - "Sleepyhead"  This album originally was a very limited cassette only release in 2016.   It was recorded in the basement during a bleak Midwestern winter in Chicago, while Lillie West (singer, songwriter and guitarist of the band) attended the School of the Art Institute of Chicago.  "Sleepyhead" is much more raw and loud guitar-based than her 2018 album "The Lamb." And that 2018 release was universally acclaimed by all who heard it. Rest assured, "Sleepyhead" has the sharp songwriting that "The Lamb" had.  It is just a little more immediate and live-wire than that prior album. - Ted
Redd Kross "Beyond the Door"  Redd Kross is basically the McDonald Brothers (Steve and Jeff).  They started the band in 1979 back when both were teenagers. Through numerous line-ups, the band had released only six albums until "Beyond the Door."  But back in the eighties, the Brothers were much more punk rock than they are now. Over the intervening forty years the McDonald Brothers have moved much more to the power pop spectrum.  And the passage of the decades has made them masters of that genre. Accordingly, "Beyond the Door" is chock-full of stellar power-pop anthems. There is, however, a slight under current of prog rock that somehow seems right in this context.  Redd Kross is almost the definition of a band flying under the radar. Let's hope that "Beyond the Door" finally finds the acceptance that the band and this album rightly deserve. - Ted

Ron, Ryan, Angie, Marty, Evan, Matt, Ben, Will, Ed, Isaac, Larry, Andy, Mark, Jack, Eric & Mike