Warehouse Pop Up SALE THURSDAY 4-7PM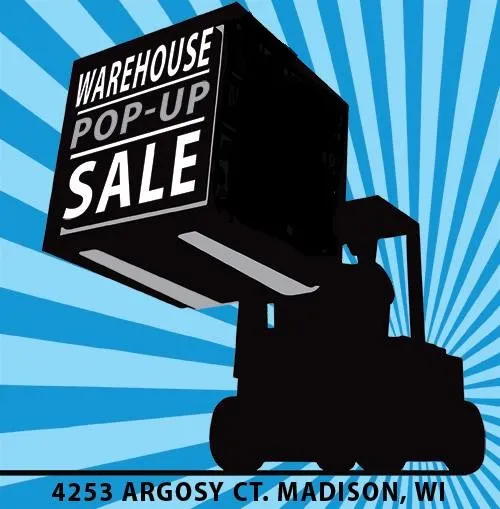 Join us as we squeeze in one more Warehouse Pop-Up before summer ends this Thursday evening from 4-7PM.
We'll be opening up the front room of our warehouse with a fresh selection of used vinyl. This time around, in addition to our usual crop of classic pop and rock names, we roll out a deep stash of like-new contemporary pressings, including lots of indie, folk, and postpunk titles from the last couple of years. Some of these are still sealed, and some of them are even signed copies! Then we have a strong selection of golden era hip hop, including a large amount of De La Soul test pressings, and promo-only material, a promo-only Ice-T LP and other notable names like Jeru The Damaja, Schooly-D, Jonzun Crew, and many more. Disco heat is also here in abundance, with a bunch of†Paradise Garage/Loft related disco classics from Change, Don Ray, Gino Soccio, Patrice Rushen, Alton McClain, Roy Ayers, First Choice, Skyy, and many more, plus a selection of killer Italo disco EPs. Lots of†80s post-punk, new wave and industrial is here too, including a lot of records on the Factory label, along with some lesser known (but great) records like The Pool, Tirez Tirez, Doppler Effect, Pink and Black, and Frank Chickens. DJs take note!!
As always, we'll have the parking lot in front full of bargain LPs, CDs and 45s, including a slew of fresh boxes that haven't seen the light of day until now. Evan will be DJing tunes for the sunset, and we'll have a cooler full of beer. What more do ya need?†
OUR WAREHOUSE IS LOCATED AT 4253 ARGOSY COURT.†


PLEASE PARK ON ARGOSY COURT (not in the front or rear lots).†


Ron, Ryan, Angie, Marty, Evan, Matt, Ben, Will, Ed, Isaac, Larry, Andy, Mark, Jack, Sam, Eric & Mike