July 25, 2019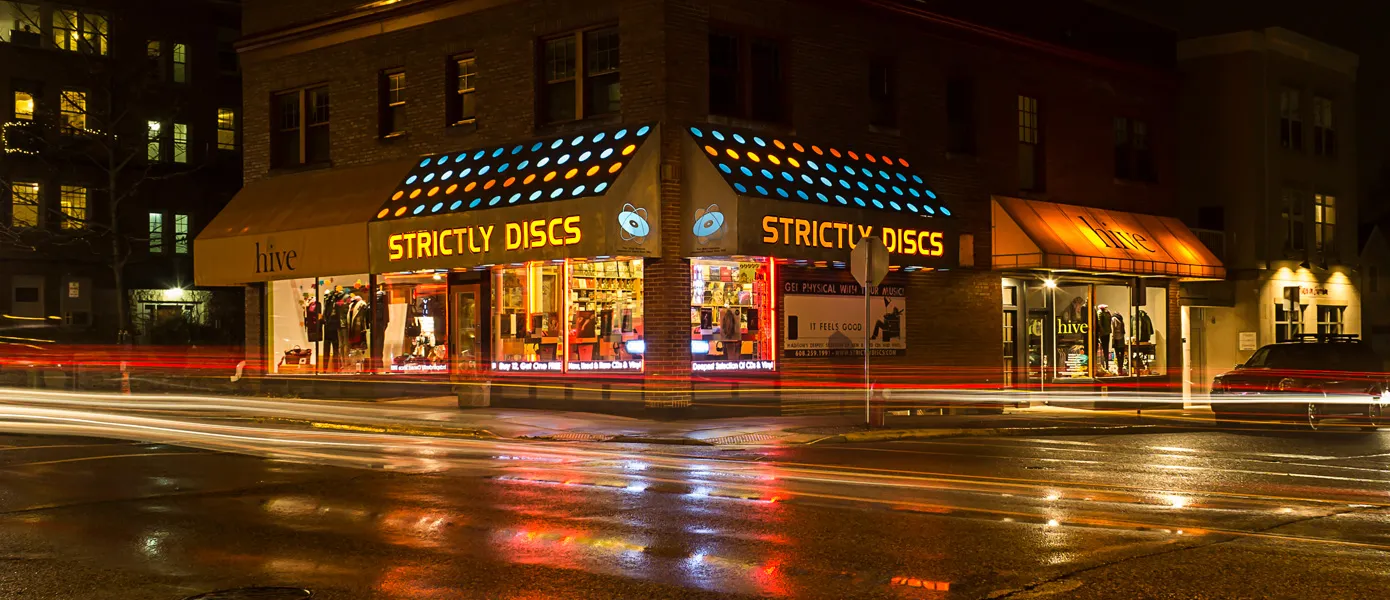 NEW THIS WEEK AT THE SHOP:
A solid week of new releases kicks off with two big summer records we've been watching the calendar for. The dream pairing of Freddie Gibbs and Madlib gave us one of the modern rap era's all-time classics with 'Pinata' back in 2014 and they finally deliver the second chapter on 'Bandana', which smokes expectations straight out of the gate. Gibbs' distinct semi-automatic flow still has equal bite and humor, Madlib's ability to turn oddball jazz-funk into gleaming hooks is still unparalleled, and the record's collaged production finds room for plenty of jokey voices and theatrical asides, plus some cracking guest verses from Pusha T, Anderson Paak, Mos Def and Black Thought. 'When I Get Home', Solange's languid follow-up to 'A Seat At the Table', is finally here on vinyl, and it's just as perfect as it's predecessor. Expertly engineered by a host of guest producers as varied as Pharrell, Panda Bear, Dev Hynes, and the NYC jazz-unit Standing On the Corner, 'When I Get Home' still unfolds with the ease of a single improvised session. Solange's comfort in her own skin informs her many talents, on a record that reads as autobiographical and universal at the same time.
The latest season of Stranger Things is on the TV, and we now have the vinyl version of the soundtrack in the house. This week also brings a long awaited new album from Of Monsters and Men, plus new indie releases are in the building from Trash Kit and Caamp. 
Two more big hip-hop releases are in on vinyl. BJ the Chicago Kid's triumphant sophomore record for Motown, '1123', features guest visits from Anderson Paak, Offset, and Rick Ross. We've also finally got a vinyl version of Schoolboy Q's 'Crash Talk'.
Three classic, very hard to find vinyl albums from Janet Jackson are back in print on LP: 'Rhythm Nation', 'Velvet Rope', and 'Janet.'
Alternative heroes return this week, starting with a new live release from Soundgarden. 'Live at the Artists Den' captures one of the band's last performances, and comes with a free lithograph with purchase. Type O Negative's iconic 1993 album 'Bloody Kisses' is back in print via the Run Out Groove label, and we have a return-to-form from the Violent Femmes with 'Hotel Last Resort', which features an appearance from Television's Tom Verlaine.
The Blue Note Tone Poet series continues it's audiophile run through the rarer corners of the catalog with a reissue of Andrew Hill's 'Black Fire', and we see a new printing of the David Murray Quartet rarity 'Ballads For Bass Clarinet'. 
Berlin-based American producer Karen Gwyer continues her run of cant-miss releases with new EP 'Man On Mountain', which deftly divides itself between low-slung techno and ominous, hyper-present drones. The latest EP from Australian producer Melquiades is heavily-laden with chill, classy house. Detroit legend Byron the Aquarius delivers his first ever album-length record and it is an absolutely stunning, diverse trip through soulful house, jazz-funk, and Dexter Wansel-meets-Legowelt fusion. Jex Opolis delivers a pair of timeless boogie-house bangers on the Dekmantel label.  
The Numero Group continues their 'Art of the Compilation' series with 'You're Not From Around Here', an instantly addictive collection of tunes from rare garage and country 45s, many of which lean strangely into exotica territory. As usual with the Numero comps, you don't always know what exactly you are listening to or how it came to exist, but before too long, the artists' names start to feel strangely familiar. An obscure UK duo called 4AM self-released a truly strange album of digital new age and synth pop in 1990 that sounds very in vogue these days, somewhere along the same axis as Steve Elliott, Doug Hream Blunt, and the Uneven Paths compilation on Music From Memory. 'Taxi Sampler' is the name of a striking new compilation of instrumentals by beatmakers and producers from all over the African underground, curated by the new Python Syndicate label. The Freedom to Spend label has cobbled together a second edition of their quickly-sold out Rimarimba box set, collecting 4 LPs worth of cassette-only and unreleased music from a UK DIY legend who channeled Swell Maps' drive, Eno's oblique strategies, and Ralph Records' cheek into a singularly unique style of hypnotic instrumental maximalism. 
New/old vinyl releases from three titans of modern minimalism come through this week. We have two from the late great Pauline Oliveros; 'Tara's Room' and 'Sounding / Way', a split release with Guy Klucevsek. Catherine Christer Hennix's lost opus 'The Deontic Miracle' is here, along with perhaps the most accessible entry point into the hypnotic work of Eliane Radigue: 'Feedback Works'. 
A pair of stunners from the fringes of hybrid jazz/electronics come through, starting with '8 Duets' from the duo of Norwegian composers Kristoffer Eikrem and Bendik Baksaas, which elegantly blends treated horns, colorful electronics and a poignant sense of space that recalls the work of Arve Henriksen, Kreidler, or Burnt Friedman. Pluralistic abandon and anti-Brexit hybridity reigns on the second album from Mumbai-turned-Londoner Sarathy Korwar, 'More Arriving'. 
Reissue vinyl from all over the map hits the shop, including the Detroit funk-guitar blazer 'Step By Step' by Eddy Senay, the 1973 Afro-latin energy blast that is Peru Negro's sole LP, and two classics from the legendary proto-punk "girl group" The Runaways.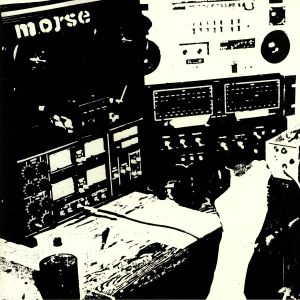 Brazilian percussionist Ze Eduardo Nazario gained acclaim with his 70s ensemble Grupo Um, and released a rare solo LP in 1983 called 'Poema Da Gota Serena', which combines phantasmagorical percussion with synth arrangements of traditional folk elements. American ambient pioneer K. Leimer continues his recent renaissance with a gorgeous new album called 'Irrational Overcast'. 'Rayon Hula' is a standout 2004 release in the long, fascinating discography of musical vagabond Mike Cooper, finding the itinerant field recorder playing his distracted steel guitar over tape loops of Arthur Lyman samples. This mellow mood enhancing gem has been impossible to find on vinyl until now. The lowest-fi indie splendour of New Zealand icon Alastair Galbraith's album 'Morse' is available on vinyl for the first time in over 25 years.
USED VINYL ALERT:
Heading downstairs for this week Used Vinyl Alert, we have no shortage of fresh digs. This evening's warehouse pop up LPs will travel across town and land in the New Arrivals bins for Friday morning (lots of great jazz, blues, psych, cult classic rock, hip hop and house) in addition to even more unclaimed greats!

We've got some of our favorite names down here this week, including Tom Petty, John Prine, Santana, Moby Grape, Led Zeppelin, the Byrds, Neil Young, Black Sabbath, Nico, JJ Cale, CSNY, and the Beatles, plus cheap heat from Mott the Hoople, CCR, Alice Cooper, T-Rex, Thin Lizzy, Bruce Springsteen, Cactus and Buffalo Springfield, and some rarer psychy items from the Holy Modal Rounders, Soup, the New Trolls, the Godz, Sir Lord Baltimore, Grootna, and the Golden Dawn!
Lots of crucial avant-pop and proto-punk this week, from names like Television, Iggy Pop, Flamin Groovies, Soft Machine, Cowboy Junkies, Sonic Youth, Kraftwerk, Green River, and Sparks. 80s alternative and dance-pop is here from the Pet Shop Boys, George Michael, Talking Heads, OMD, Jesus and Mary Chain, Depeche Mode, INXS, Sinead O Connor, and Madonna. 
Some killer jazz LPs from Cecil Taylor, Miles Davis, McCoy Tyner, Johnny Shacklett, Brother Jack McDuff, and the Lounge Lizards join soul and funk records from Quincy Jones, Roberta Flack, Diana Ross, Rufus and Chaka, Smokey Robinson, Chic, Prince, Janet Jackson, the Isley Brothers, Rick James, Bernard Purdie, and the Last Poets. County and folk abounds from Willie Nelson, Waylong Jennings, Johnny Cash, Dolly Parton, and Leo Kottke, plus we have a nice spread of children's records!
USED CD ALERT:

Ryan's on vacation on the Inspectah Deck cruise, so you've got Evan here with a rundown of the fresh CD arrivals. This week brings copious amounts of expanded/reissued/remastered sets of some classic and rare material from Hendrix, Yes, the Who, the Grateful Dead, Captain Beefheart, Howlin Wolf, David Bowie, King Crimson, Bob Dylan, the Rolling Stones, and many many more. A wide variety of crucial female vocalists turn up such as Joni Mitchell, Lucinda Williams, Jane Siberry, joined by cult dudes like Rodriguez, T.Rex, Elliott Smith, and Devendra Banhart. Indie and rock from the Allah-Las, the Fall, the Pixies, Black Keys, and Blitzen Trapper is complemented by some jazzy deep cuts from Thelonious Monk, Charles Lloyd, Tord Gustavsen, Charlie Hunter, and Arve Henriksen.
NEXT WAREHOUSE POP-UP SALE/EVENT - AUGUST 29TH: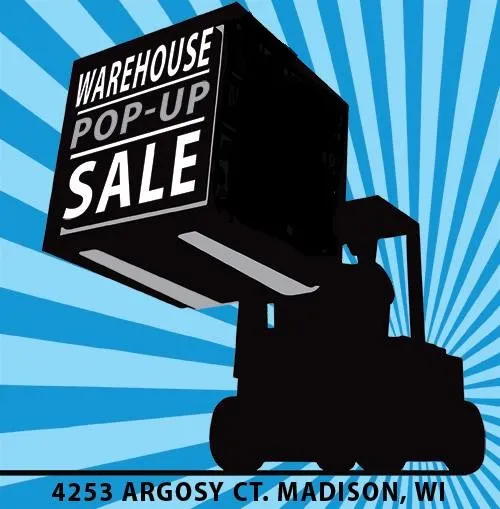 It's warehouse pop-up season again! Last summer's road construction led us to broaden our horizons with a series of sales over at our eastside warehouse location. With a huge spread of bargain LPs, CDs, 45s, books, DVDs, and posters outside joined by a primo selection of collectible vinyl inside, we brought out a really great crowd, and many of you have asked when we would do it again! 
Save the date for August 29th!
FREE BRITTANY HOWARD 7" WITH PREORDER: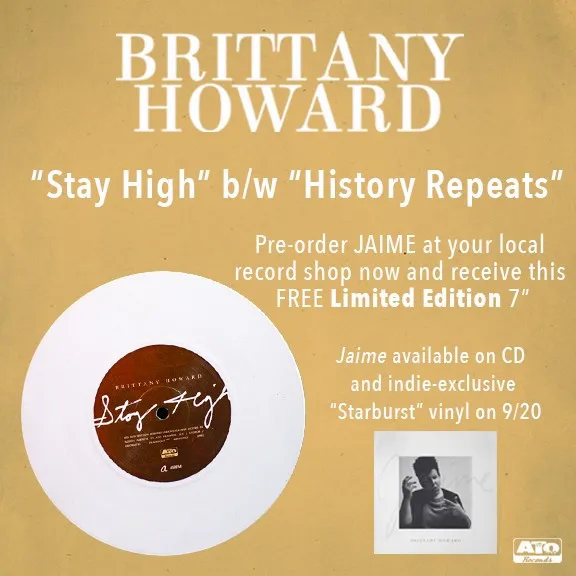 SELL US YOUR CDS & LPS: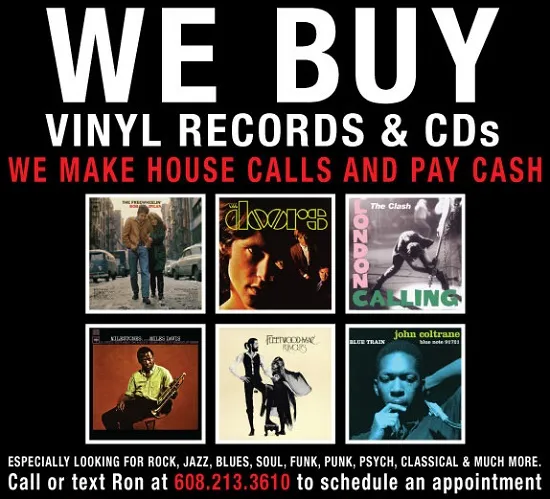 OTHERS TALK BACK:
This isn't the spot to lay down odds on the third race. OTB is where Others Talk Back and give you the lowdown on what they've been feeling lately. This one's for the customers.
The Flaming Lips - "King's Mouth - Music and Songs"  Some of the music on this album first started out as the backdrop of a Wayne Coyne art exhibition.  The band then finished the album and convinced Mick Jones (the Clash and B.A.D) to provide the narration that links the songs together. The story concerns the life and death of a king whose head was so big that the universe could fit in the king's cranium.  The story is pure whimsy and "King's Mouth" is probably their most whimsical album since "Yoshimi Battles the Pink Robots." And without a doubt, this album is their most melodic in quite some time. The Flaming Lips have been exploring some heavy and abstract psychedelica for the last decade or so.  And while those albums have been quite adventuresome, the songs on those albums have been a little short on melody. And the melodies on "Kings Mouth" approach the songs on their classic "Soft Bulletin" album. It has been awhile since the Flaming Lips went back to the sound of their classic period. And "Kings Mouth" is a more than welcome return to what the band can do when they put their minds to it. - Ted

Ron, Ryan, Angie, Marty, Evan, Matt, Ben, Will, Ed, Isaac, Larry, Andy, Mark, Jack, Sam, Eric & Mike