July 4, 2019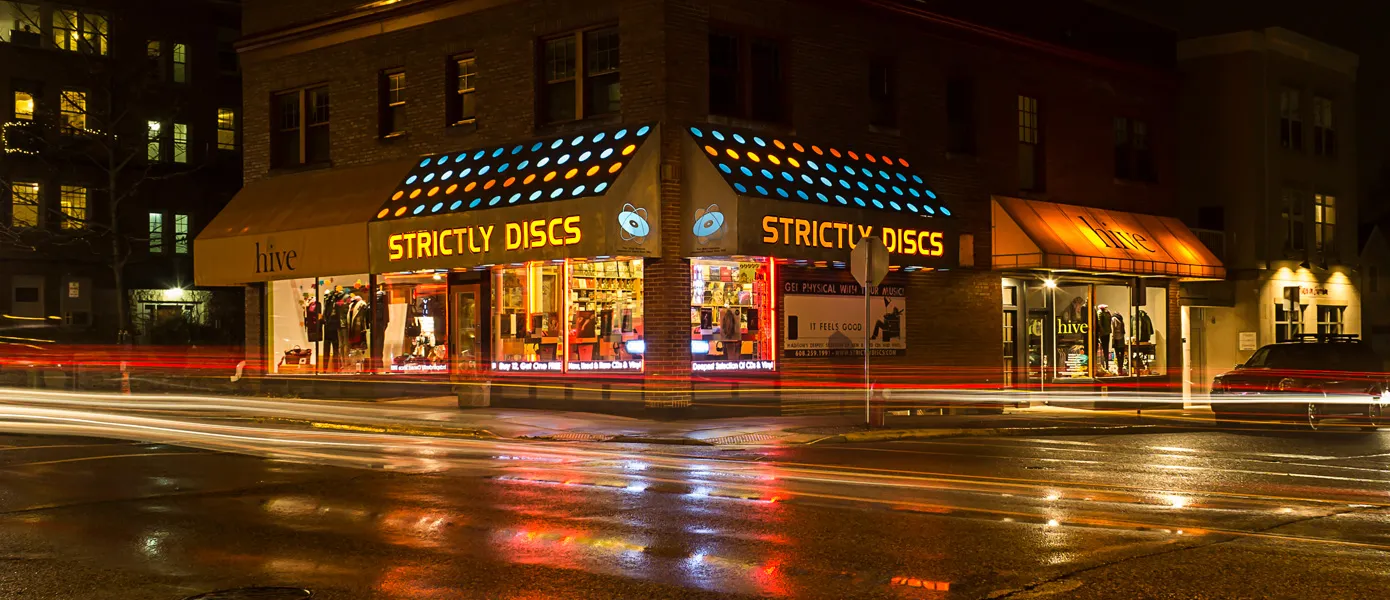 WAREHOUSE POP-UP EVENT/SALE - JULY 25TH!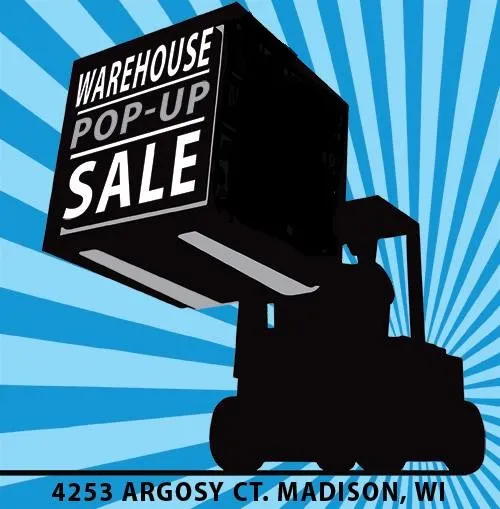 NEW THIS WEEK AT THE SHOP:
Greetings, Strictly Discs patrons! Hot enough for ya out there? With the holiday this week, most labels pumped the brakes on new releases, but it didn't stop us from reeling in some serious heat anyway. We start off with some great ones to party on, with the vinyl version of 'Ventura', the latest album from rap-funk impresario Anderson Paak. 'Pop Sympathie' is the name of the fantastic new compilation from legendary French selector Vidal Benjamin, which covers some deep ground in terms of obscure French synth-pop one hit wonders. These may sound like unknown nuggets to us, but you get the feeling they are the type of sickly-sweet perfection that Benjamin grew up on. Another legend returns to us this week in the form of the Brazilian bossa-funkster Marcos Valle. 'Sempre' finds him once again paired up with bassist Alex Malheiros (of Azymuth, who are probably mentioned in this email on a weekly basis) for a cool, classy session in smoothness. Both down under and under the radar is a cool new LP from the Aussie duo Sanctuary Lakes. The pairing of Tim Hoey of Cut Copy and Andy Szekeres of Midnight Juggernauts connect on some sublimely chill seaside pop with just enough nostalgic twinges to garner comparisons to their continent-mates Tame Impala. Really digging on this one!
The explosive 1972 LP from soul singer Maxayn Lewis is known primarily for its iconic cover art and its iconic cover version of the Stones' 'Gimme Shelter', but the whole album is a masterclass in stripped down funk. Produced by Andre Lewis before he morphed the project into his indelible Mandre alias, this record features some of the more daring vocal experiments on any American soul album. 'La Onda de Elia y Elizabeth' collects the best songs from two 1973 LPs by the Colombian sister duo, who had a timeless brand of perky folk-pop. 'African Voodoo' is the name of an extremely rare library LP from the Cameroonian saxophonist best known for his Afrobeat crossover hit 'Soul Makossa'. Funk, jazz and trad modes abound in equal measure on this gem of an LP that's remained out of sight for far too long. 
Riotous UK improv guitar unit Black Midi sees the arrival of their proper debut album, 'Schlagenheim', while we have a new album from Clay Rendering, the California gloom-rock group fronted by Mike Connelly of Hair Police/Wolf Eyes infamy. Old-school emo lifers The Appleseed Cast return with a new album called 'The Fleeting Light of Impermanence', which we have in the house on limited color vinyl. Accidental Icelandic icons Sigur Ros celebrate the 20th anniversary of their debut album 'Agaetis Byrjun' with a remastered vinyl version that includes a massive downloadable trove of startlingly great (and different) demos and live recordings. 
Gil Scott Heron's late career gem 'Spirits' gets a fresh LP pressing on the 25th anniversary of it's release. This deeply underrated piece of his vast catalog hits that perfect GSH sweet spot of funk perfection and political acumen. Philadelphia drummer G. Calvin Weston made his name with Prime Time, the 80s group led by Ornette Coleman, but he's still raising a marvelously moving racket as a bandleader on 'Dust and Ash', a rousing and true session of high-octane fusion ala the Mahavishnu Orchestra. Two respected experimenters from the Spanish ambient underground, Justo Bagueste and Suso Saiz, revive their 90s project 'Inducing the Pleasure Dreams', which contains some marvelous, creatively crafted drones. 
Atlanta electro-funk champions The APX return with 'The Amplified Experiment', a killer slab of fresh-cut retro leaning trunk rattlers joined by guests like Zapp and Jodi Watley. Siberian techno phenom Nina Kraviz sees her 2012 self-titled debut album come back in print. Sleek, spooked and personal, this record showcased a more pop-leaning, post-dubstep sound that Kraviz has long since transcended, but it holds up as one of the greater dance statements of the decade. Italian veteran DJ Rocca has mastered the art of the nocturnal balearic sound alongside collaborator Daniele Baldelli, and now delivers an absolutely cracking record of suave party tunes in the nu-disco realm called 'Isole'. 
Chicago off-the-grid techno auteur Justin Aulis Long launches a new label with 'Eye of the Minotaur', a compilation EP featuring five Chi- or related artists expanding the boundaries of industrial techno. The Muslimgauze archival series continues with the mid-90s relic 'Babylon Is Iraq', a densely populated dub-within-a-dub album, packaged in stunning laser-etched, hand-stitched sleeves. The Chinese avant-garde gets some rare Western exposure with a beguiling new EP from Irel.ier.
Last up, a trio of records from veteran genre-agnostic hypnotists. German minimalist producer Henrik Schwarz unites with Dutch string ensemble Alma Quartet for a bubbling album of moving chamber music. Harmonious Thelonious returns to the Trilogy Tapes label with a masterful EP of microchipped tribal, and psychedelic house shaman Ricardo Villalobos plies, pulls and plows through Oren Ambarchi's magnificent 'Hubris' in a seriously extended delight of a remix. 
USED VINYL ALERT:
Heading downstairs for this week's used vinyl alert, we celebrate the halfway mark of the year with one of our most bonkers selections of records so far in 2019! New arrivals run wild from 80s underground and rare metal, rock rarities from all the decades (including this one!), to classic soul, funk, hip hop, and a virtual tour through the crates of some very thorough 80s/90s DJs.
Blues, country and folk staples are here from Steve Earle, Dwight Yoakam, the Stanley Brothers, Earl Hooker, Memphis Slim, Bill Monroe, Townes Van Zandt, Dan Crary, Doc Watson, the New Grass Revival, the Seldom Scene, and Gordon Bok. Lots of great compilations as well, including some rare ones covering regional folk and blues, plus some fantastic Hawaiian and Caribbean traditional music!
80s wave runs deep this week, with LPs from Heaven 17, Modern English, Ministry, A-Ha, The The, Skinny Puppy, Violent Femmes, the Plasmatics, the Cult, Depeche Mode, Patti Smith, and Bauhaus. Classic and rare metal practically claws its way at you with records from Samson, Demon, Virgin Steele, Tygers of Pan-tang, Judas Priest, Whitesnake, Takashi, Dio, Future Allies, Nightwing, Fist, Monster Magnet, Unleashed, Queensryche and many, many more.
Soul and funk bombs include records from James Brown, Chic, Diana Ross, Minnie Riperton, Instant Funk, the Monophonics, Sade, TLC, and Fred Hughes, plus several eras of hip-hop covered by Salt & Pepa, Primeridian, KRS-One, Rob Base, Ugly Duckling, Ol Dirty Bastard, Lil Uzi Vert, De La Soul, Big Tymers, and Kurtis Blow. 
We roll out another eye popping selection of 80s/90s Eurobeat, curated especially by SD resident Italo expert Ed: dozens of minty OG picture sleeve EPs, covering everything from synth-pop, Italo-disco, HI NRG, and downtempo, all with their inimitably sleazy cover art! These 80s gems set you up for even more deep electronic stuff, from names like Flying Lotus, Onra, Belleruche, and Tycho, to Buddha Bar, reggaeton, hip house and electro compilations, to a deep strain of minimal/dubsteppy stuff like Burial, Throwing Snow, Holy Other, Shlohmo, Ben Frost, and Kreng. 
Lots of contemporary classics and obscurities this week, including LPs from Foxygen, Deer Tick, Real Estate, Arctic Monkeys, Black Angels, Wavves, Metz, Archy Marshall, Cloud Nothings, Band of Horses, Mystery Girls, Black Keys, the Midwest Beat, Mondo Drag, Godspeed You Black Emperor, Swans, the Coasts, Human Mighway, the Night Beats, and the Paperhead.
Plenty of classic rock and pop in here of course. Check out fine ones from the Beatles, plus Lennon and Harrison solo, Mudcrutch, Frank Zappa, Thin Lizzy, Bob Dylan, Jimi Hendrix, Jerry Garcia, Fleetwood Mac, Tom Petty, Leonard Cohen, the Flying Burritos, Dire Straits, Crazy Horse, Joni Mitchell, Gene Vincent, Carl Perkins, JJ Cale, Buddy Miles, Eric Clapton, and Bruce Springsteen. Plus we've got some rarer ones from Joshua Fox, Bob Matthews, Question Mark & the Mysterians, Tim Tutor, Two Friends, Man, Les Goths, Russ Ballard, The Mob, and Lucifer's Friend!
USED CD ALERT:
It's a return to the <extremely DJ Premier voice> real hip-hop hip-hop hip-hop. Still, no Inspectah Deck, but a whole grip from the legendary Roots crew, as well as West Coast underground niceness from the Coup, Zion I, Aceyalone, Murs and DJ Babu. Look out for leftfield madness from Mr. Lif, Beans and Aesop Rock along with Little Brother's debut effort. We're also happy to have in the flawless 2-cd comp from the various iterations of James Brown's JB's backing group, which served as the template of NYC rap pretty much from 1987-1991. Blues is distinguished from some prime early Johnny Winter along with John Lee Hooker's "It Serves You Right to Suffer," the tops of his lengthy catalog and one of the best blues sessions ever. The alternative side is not deep this week but is quality courtesy of The Breeders, The Pixies, Sonic Youth and John Frusciante. Jazz-wise, we continue to get a welcome amount of Monk, including a lot of his solo sessions, a particularly rewarding way to hear the high priest of bebop. Other artists of note include Mingus, Wayne Shorter and Charlie Hunter. Finally, we wrap up the week with choice material from Dylan, The Dead and "The Soft Bulletin" from The Flaming Lips, a store favorite since it was released 20 years ago just bury me in the dirt the sand is flying through the hourglass.
SELL US YOUR CDS & LPS: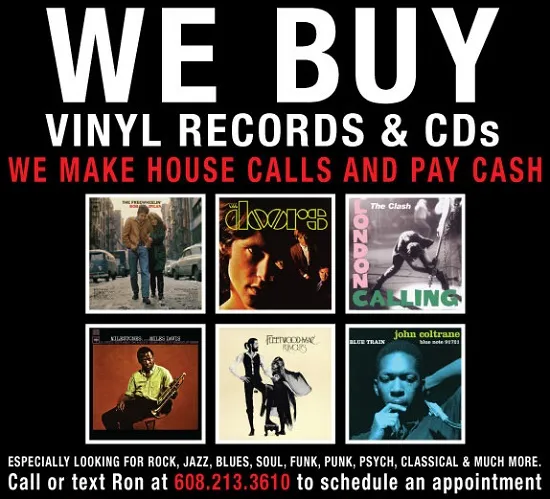 OTHERS TALK BACK:
This isn't the spot to lay down odds on the third race. OTB is where Others Talk Back and give you the lowdown on what they've been feeling lately. This one's for the customers.
The Tallest Man on Earth – "I Love You, It's a Fever Dream" Sweden's Kristian Matsson really is the Tallest Man on Earth.  He is the vocalist, guitarist and the lone song writer.  He made a splash about a decade ago and was then compared to Bob Dylan, both vocally and as a songwriter.  His last few albums didn't attract much attention, but "I Love You, It's a Fever Dream" should definitely attract the attention that he deserves.  The new songs are more intense and they seem better written than those on his last few albums.  There is also a hint of freak folk on several of the tracks.  Mr. Matsson is only be 5 feet, 9 inches tall.  So physically he is not the tallest man on earth.  But musically he has grown in stature with "I Love You, It's a Fever Dream." - Ted

Ron, Ryan, Angie, Marty, Evan, Matt, Ben, Will, Ed, Isaac, Larry, Andy, Mark, Jack, Sam, Eric & Mike