June 27, 2019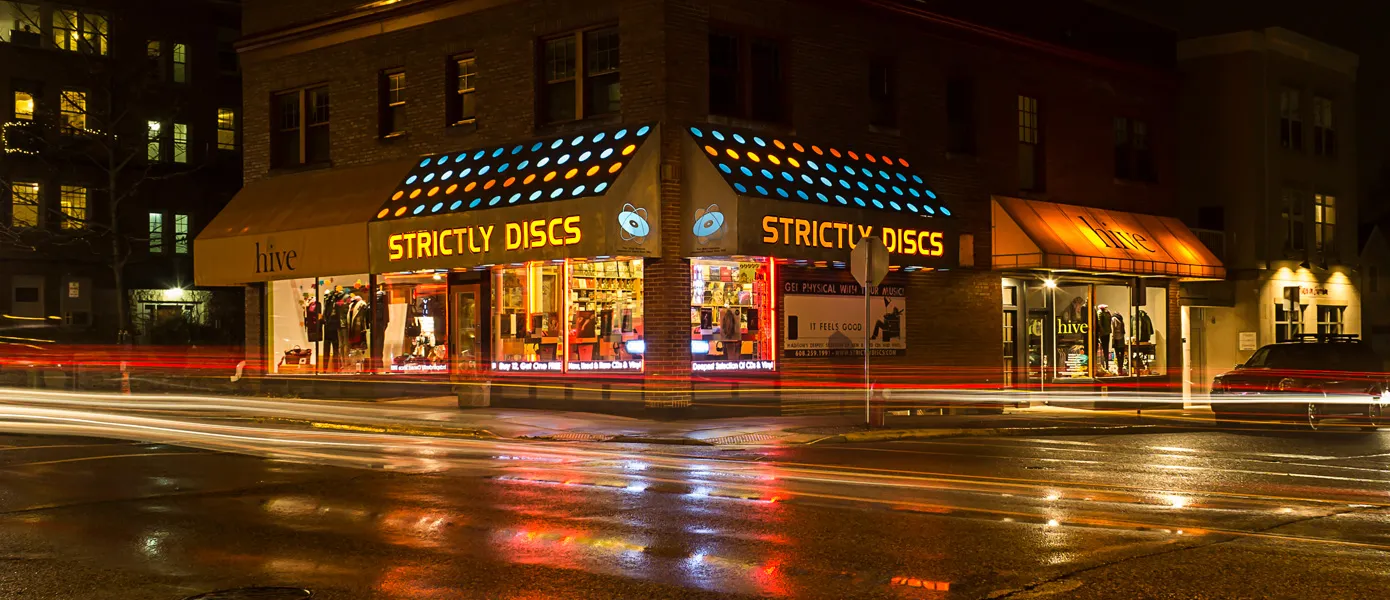 NEW THIS WEEK AT THE SHOP:
We kick off a week of atmospheric disturbances with some wild and woolly new releases. We start with a couple of acts that, gratefully, remain somewhat predictable with their albums, though it's been awhile since we've heard from either one. Swedish troubadour Tallest Man On Earth slouches towards oblivion with his latest record of elegant folk-pop, 'I Love You. It's a Fever Dream.' The Black Keys show up with a fairly bluntly stated purpose on 'Let's Rock', and said rocking occurs across 12 tight tracks that channel T.Rex and Bill Withers with the Keys proverbial flair. Limited edition colored vinyl on both of these releases will be available as long as they last, and speaking of color wax, we've got the latest limited edition 45 single from Sufjan Stevens available in a rainbow of randomly selected colors. 
A heavy delivery of jazz comes through this week from a wide variety of names, starting with the long-awaited release of Chicago bandleader Damon Locks Black Monument Ensemble's debut album. Long-germinating but very much of the moment,  'Where Future Unfolds' is an extra-sensory gospel jazz experience steeped in the civil rights movement of the past and the present, recorded live at the Garfield Park Conservatory. Revolutionary South African pianist Abdullah Ibrahim returns with a sparkling new album called 'The Balance', and we also see a CD reissue of a rare late 70s recording from alto saxophonist Dudu Pukwana. Next-generation tenor JD Allen is back with a demonstrative new disc called 'Barracoon'. The latest disc from John Zorn finds him in a trio with Julian Lage and Gyan Riley, and we have an LP release of an older recording from a powerful noise/kraut/jazz trio called Sick Gazelle, which features Steve Shelley of Sonic Youth on drums. 
Minneapolis folk-pop duo Night Moves continue to trace a line from CSNY to MGMT with their third album 'Can You Really Find Me', in the shop on colored vinyl. Los Angeles bedroom pop auteur delivers an even richer sound on 'Two Bedroom Motel', channeling Eno and YMO moves into his deliriously beachy sketches. Esoteric pop abounds on the latest from globetrotting oddball Mega Bog, the long running project of songwriter Erin Elizabeth Birgy. 'Delphine' slots right in alongside the latest records from Hand Habits, Cate Le Bon and Weyes Blood, continuing what's been a great year from breakthrough albums by singular female voices. UK musician Ben Vince assembles a rather towering creation of looped saxophone and eerie atmospherics in a large-group collab with 'Don't Give Your Life', an alluring album that connects John Surman's fog tropes with the present day pop chicanery of Micachu and Tirzah. San Friscan tripdawgs Dire Wolves hit a new level of psychedelic summoning on 'Grow Towards the Light'. 
Some of David Bowie's earliest home recordings emerge in a deluxe package this week called 'The Mercury Demos'. Chicago soul-rocking pioneer Baby Huey's lone album, 'Living Legend', still sets the bar for volcanic, psyche-baring bluesy soul. For too long, your options have been to shell out big bucks for an original or pick up a dodgy boot, but the Run Out Groove label has finally resolved that with a beautifully restored edition. If the recent Rolling Thunder Revue documentary has you rooting around for your copy of Dylan's 'Blood on The Tracks', remedy that with a new repress that's now in stock. Joe Meek's disturbingly ahead of it's time space-pop-lounge trip 'I Hear A New World' came out in 1960, before many of its eventual inheritors (Aphex Twin, Stereolab, DJ Shadow, the Residents) we're even born, and even earlier than Meek's other best known composition, the space-surf instrumental 'Telstar'. We've got copies of this delight back in the house. 
Some stunning new ambient records are in the building this week, starting with the latest from composer Sarah Davachi, which finds her returning to her homebase instrument of the piano. Rafael Anton Irisarri crafts emotional dark ambient pieces powerful enough to create their own weather, and his latest 'Solastalgia' rates up there with his best work yet. NYC dub/chillscape producer Earthen Sea has a lovely new record, and we have the latest 2CD opus from local treasure Gregory Taylor. 'Retinue' is a staggeringly displacing soundtrip through Froese-ian gamelan.
The latest DJ-Kicks compilation comes curated by the hotly-tipped producer Peggy Gou, who commands an excellent mix of contemporary electro and house with the same flair she apparently uses to tame tigers. Equally sessionable is the killer Rush Hour compilation 'Musik For Autobahns 2', a set of bluntly (if effectively) described 'ambient racecar music' from the likes of Suzanne Kraft and Leon Vynehall. Chilean/German veteran Matias Aguayo moves beyond his seminal minimalism for Kompakt with a remarkably inventive new record called 'Support Alien Invasion'. Just in time for his historic appearance at next week's Musique Electronique festival, we've got copies of Omar-S's splendid Fabric mix CD, which introduces you to the best tracks from the earlier half of his career. Welsh producer DJ Guy delivers a top-class mini album of chilly, percolating acid ambient for the always-lovely Unthank label.
Back in stock are three reissues of rare 60s jazz from Don Rendell and Ian Carr: 'Shades of Blue', 'Change Is', and 'Phase III'. Some of the most elegant, yet far out jazz from that decade, right here.
A trio of discs from intrepid new talents in the avant-garde are here this week with Park Jiha's effervescent 'Philos', Ellen Arkbro's Amacher/Radigue-channeling 'Chords', and a new disc from Japanese pianist Kaoru Tashiro.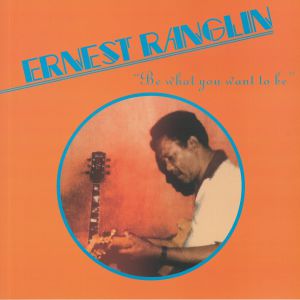 A healthy crop of obscure delights reissued this week includes the expanded 1983 EP from the deeply underrated NYC new wave group Band Apart, which sounds like a more eerie version of the Feelies. Paranoia never felt so glamorous than in the hands of the Belgian synth-pop group Elisa Waut, who see their rare, chilly demo tape reissued by (who else?) the Numero Group. Renowned DJ and label head Lovefingers was the ringleader of a new generation of record diggers (this author included) with his short-lived MP3 blog Fingertracks. From 2006 to 2009 he posted one track a day, ripped from off-the-grid records across every genre imaginable (synth, jazz, psych, folk, library, latin, disco, cheese), many of which would go on to get reissued or re-integrated into the canon of pop music in the internet age. A decade on from the blog's demise, he's released a two LP compilation of some of his best finds. Reggae guitarist Ernest Ranglin convened a scorching mini-album of island-oriented disco soul in 1983 that's now scarcer than a working payphone, and it's been restored to life this week. Congolese guitar legend Jean-Bosco Mwenda sees the first ever LP compilation of his work which inspired a generation of Central and West African guitarists, and was previously only available on 78s. We've also got a repress of the blazing Turkish fuzz rock debut album from the short-lived power trio Bunalim.
Lastly, we have some more must-hear reissues. Some of Charles Mingus' earliest recordings, a fresh print of the classical meets art rock brilliance of Slapp Happy and Henry Cow's 'Desperate Straights'. A budget-priced repress of the proggy proto-techno LP from the Italian group Automat, Roberto Musci and Giovanni Venosta's groundbreakingly sampladelic 'Water Messages on Desert Sand', DC punk pioneers Bad Brains' earliest recordings, and a repress of babyfaced T.I.'s 'Urban Legend'.
USED VINYL ALERT:
Heading downstairs for this week's Used Vinyl Alert, we've got a whole lot of cool ones to show ya. The record goddesses rain down on us with rare pressings from Nirvana, many sealed 70s albums from the Beatles and related side/solo projects, Dylan boots, rare Blue Notes, some deep psych one-offs, private press folk, and some great blues and punk. Plus, we've got several LPs from three of the artists responsible for some of the beautiful music of the last couple centuries, Erik Satie, Kate Bush and birds. No, not "The" Byrds. Birds, the things that fly!
Psych of the household and dungeon varieties is here from Glass Prism, Blackwood Apology, the Myrrors, the Outsiders, Moby Grape, Peanut Butter Conspiracy, Orpheus, Lightning, Osmosis, Soft Machine, Pearls Before Swine, Love, Caravan, John Peterson, the Left Banke, Link Wray, and T. Rex. Plenty more from the rock and pop realms, including nice ones from Van Morrison, the Rolling Stones, the Kinks, Paul Simon, Prince, Madonna, Santana, King Crimson, Dick Dale, JJ Cale, the Yardbirds, Fleetwood Mac, the Velvets, and David Bowie.
Punk, wave, and metal is here from the New York Dolls, AC/DC, the B52's, The Sound, Siouxsie, and Black Sabbath, plus some more recent rock and 'alternative' from Pavement, Pearl Jam, Nirvana, Mudhoney, Thurston Moore, Elliott Smith, Bill Callahan, Deafheaven, Autolux, King Gizzard, the Nots, Interpol, Mount Carmel, Flaming Lips, Tobacco, Minus the Bear, and Air. Hip-hop rolls in from Guru, Major Lazer, Twin Hype, Roxanne Shante, and KRS One.
We go ham on jazz this week with LPs from Charles Mingus, Elvin Jones, Miles Davis, Herbie Hancock, Sam Noto, Michael Urbaniak, Bill Evans, Django Reinhardt, Sonny Rollins, Horace Silver, Duke Pearson, Lonnie Smith, Tony Williams, Larry Coryell, John McLaughlin, Sonny Stitt, and Brother Jack McDuff. Folk and country is in from John Fahey, Pete Seeger, John Renbourn, Willie Nelson, Johnny Cash, and Patsy Cline. Some great soul is in from Funkadelic, Isaac Hayes, the Time, and Roberta Flack, plus some killer James Brown LPs, some still sealed. Last up, some deep blues is in from Papa John Creach, Lightning Hopkins, Muddy Waters, Howlin Wolf, Leadbelly, Robert Nighthawk, Willie Dixon, Sonny Boy Williamson, and the brothers Vaughan.
USED CD ALERT:


It's been a minute, but the used cd drought is over. Alas, no Inspectah Deck but we forge ahead. In advance of the return of 90 degree weather (forecast calls for 125% chance of swamp ass), the rack is blessed with our biggest influx of reggae in, I dunno, two-tree years. Of course, this means a bunch of Bob, but there's a reason every incoming freshman seemingly arrives with a copy of "Legend" when they hit the dorms. Straightaway, it's unimpeachably great. We'll be putting out most of his profile output on Tuff Gong. Personal favorites here include the live dates "Babylon by Bus" and "Live at the Roxy," We also have classic sides from his Wailer bandmates Bunny Wailer ("Blackheart Man") and a quintet of titles from Peter Tosh, highlighted by "Wanted Dread & Alive." Look out for similarly heavyweight vibes from Toots & The Maytals, Third World, The Abyssinians, Burning Spear and Black Uhuru. On the rock side, there's welcome replenishments from Dylan (including digipack reissues of peak Bob), nearly all work from The Band from inception to "Last Waltz" and The Dead. Lastly, there's some tasty jazz, including two of my top 10 Blue Note works: "Search for the New Land" from Lee Morgan and Wayne Shorter's "Speak No Evil." There's also a bunch more Shorter off Blue Note, as well as quality material from Roland Kirk, Wynton Kelly and Gil Scott-Heron, including "Spirits" a surprisingly great full-length made right before he went quiet for over a decade.
SELL US YOUR CDS & LPS: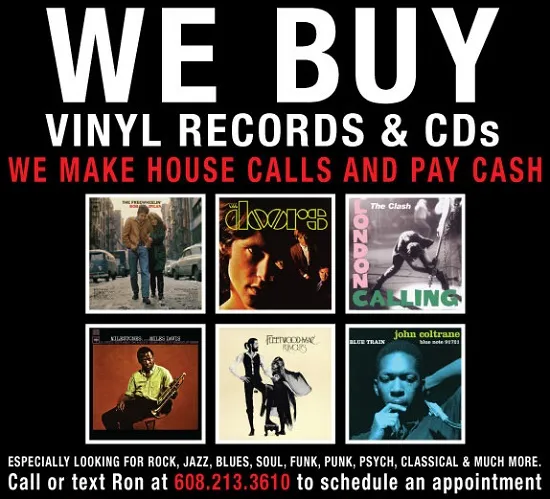 OTHERS TALK BACK:
This isn't the spot to lay down odds on the third race. OTB is where Others Talk Back and give you the lowdown on what they've been feeling lately. This one's for the customers.
Titus Andronicus – "An Obelisk"  This is the shortest album of the band's career.  Clocking in at thirty-eight minutes, it is a lesson in brevity from the band.  Not only has Titus Andronicus streamlined the running time of an album, they have also streamlined their sound.  Gone are the arty over-the-top extravagant songs that filled their prior five albums.  This also has to be their most focused album ever.  Perhaps credit has to be given to Bob Mould (Husker Du, Sugar), the producer of the album?  Maybe Mr. Mould's trademark guitar pop rubbed off on the band.  And the short and to-the point songs really showcase what good songwriters that the band possesses.  The band is still noisy and a bit punky; that was never going to change.  But Titus Andronicus sounds reinvigorated with "An Obelisk"" and that bodes well for the band's future. - Ted
The Raconteurs – "Help Us Stranger"  Jack White is the White Stripes guy.   Brendon Benson is the power pop guy.  Patrick Keeler and Jack Lawrence came from the Detroit garage rockers the Greenhornes.  But the bands that the band members were in before no longer exist.  And to a certain extent, the band members have left behind the sounds that made them famous, or infamous, in the first place.  "Help Us Stranger" is a rocking album, but the whole proceedings have a common sound and a common bond that makes me think the band members think of themselves as a band, rather than just individuals.  It is interesting that the slower songs are the ones that stick out upon the first several listens.   It seems that the band cared enough to take the time to get the slower songs right, rather than just quickly bash out a whole album of sloppy fast songs.  I think that restraint is the watchword for this album.   The question has to be is why it took eleven years for them to put out their third album?  I just hope it doesn't take as long for another Raconteurs album to arrive. - Ted
Calexico/Iron & Wine – "Years to Burn"  Both bands put a collaborative ep out in 2005 and there was talk of an album to follow.  Fourteen years later the album finally appears.  Both bands have a slightly similar folk-rock sound, but the bands seem to have made a compromise on the sound of this album.  To my mind, 'Years to Burn" sounds like a country rock album from the early seventies.   And I mean it sounds like a really good seventies country rock album.  Nothing in both bands' careers prepared me for the sound of this album.  "Years to Burn" is pleasant shock, and it is also a pleasant shock on just how good it is too. - Ted

Ron, Ryan, Angie, Marty, Evan, Matt, Ben, Will, Ed, Isaac, Larry, Andy, Mark, Jack, Sam & Eric