June 20, 2019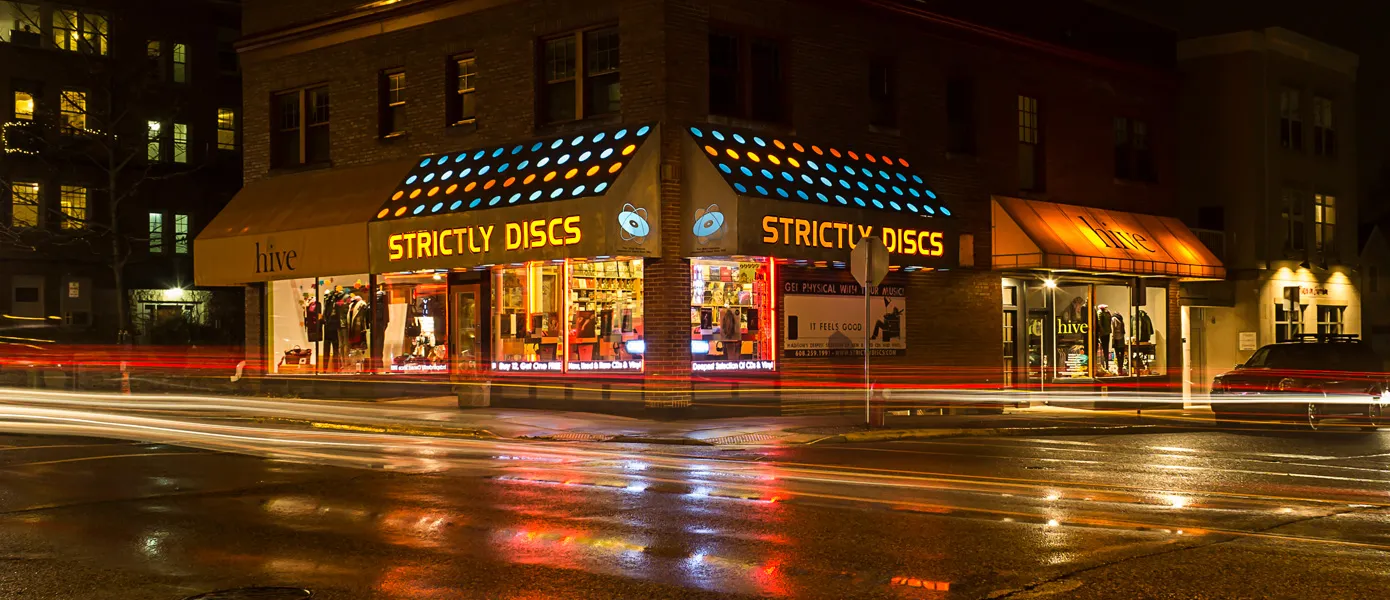 NEW THIS WEEK AT THE SHOP:
We start off a mighty fine week of new releases with the latest from Titus Andronicus, the indie survivors who continue to forge their blistering combo of Springsteenian bare-heartedness and Husker-style ferocity. 'Grayscale' vinyl here on that one. With a bit of critical distance, the impish UK group Hot Chip can be firmly placed in a pantheon of acts that have kept electronic pop classy and inventive well into it's fourth decade as a genre. On their latest, 'A Bathfull Of Ecstasy', they heed the title's request for Edwardian excess in large part due to the production genius of Frenchman Philippe Zdar, whose studio grace made albums like Phoenix's 'Wolfgang Amadeus' gleam like they do. We lost Zdar to a tragic accident this week, and he has gone from this realm on a strong note. The Raconteurs are the Grammy-winning group we can thank for smuggling a Groucho-masked Jack White into wider public consciousness, and they crack the garage open for the first time in over a decade with 'Help Us Stranger', a palatable carousal through several blues-rock outposts. The vinyl godheads of Third Man Records have relinquished to us 4 copies of a rare test-press 45 containing a couple covers from the band, and we'll be giving those away. Pick up the album on any format to be entered to win a copy. 
A trio of roots legends that know how to bend a studio big room to their demands turn in fantastic new albums this week. Check out the languid 'From Another World' from Nashville OG Jim Lauderdale, Willie Nelson's latest living-right jeremiad 'Ride Me Back Home' (hey now), and a lovely new record from lifer duo Buddy and Julie Miller.
The careful dispatches from the Prince vault continue with 'Originals', which already set the world a-tilt with its digital release, and now comes our way on CD. Next month brings a delicious looking vinyl version, so hold tight for that. This collection of demos and unreleased versions captures Prince in every type of studio WIP moment, labbing basslines, whipping Linn drums into shape, and pouring funk all over everything in sight. The influence of the Purple one is all over 'Sinner', the latest vinyl double pack from Detroit legend Moodymann, who takes his skywide sense of deep house atmosphere to the freaky template Prince established with songs like 'Darling Nikki'. We close this zone off with the latest album from another funky inheritor in Mark Ronson.
New indie and pop delights come through this week from Two Door Cinema Club and the Fruit Bats. Bad Books, the Fleet Foxian side project of Kevin Devine and the Manchester Orchestra, have a new album out, in the house on limited clear vinyl. Don't skip the debut full-length from a very compelling new NYC unit called Crumb, who mine a jazzy-pop area close by the latest album from Whitney, or that first Sylvan Esso record.
"They still call it the White House, but that's a temporary condition," sang George Clinton on Parliament's 1975 funk fundament, 'Chocolate City'. If that's a sentiment you can get behind at this current juncture, perhaps a remastered copy of this great LP is for you, or maybe James Brown's 'Get On the Good Foot', back in print as well. The Blue Note Tone Poet series continues with it's gorgeous audiophile editions; this week it's two stone classics from Lou Donaldson and Lee Morgan. 
Better late than never, we finally have a vinyl version of James Blake's big crossover album 'Assume Form'. Less aboveground but no less potent is the 2013 atmospheric dubstep album 'Seven Lies' from UK producer Djrum. Original copies have been going for a month's salary online for awhile, so the label seems to have had a hard look at all the fuss and made a second pressing of this emotional, delirious delight. Nick Murphy steps out from behind his Chet Faker alias with more twitchy electro-pop on 'Run Fast Sleep Naked' (thanks, but I'm good).



If you want to hear some music from a solid decade into the future, it's coming out of Tanzania right now. Check out a pair of recent releases from the Nyege Nyege label by Duke and Sisso, both of which boldly display the BPM/spacetime melting dimensions of the 'singeli' sound, which makes footwork seem like a nice waltz. No less intrepid is the latest conceptual ambient reggaeton album from producer Kelman Duran. 
A quartet of stunning records in the building this week seek to re-situate lost ambient works in a richer 21st century context. Belgian composer Benjamin Lew ran in the same circles as post-punk nomads like Tuxedomoon and Aksak Maboul, and contributed several records to the Crammed label's towering Made To Measure series, which conjured a potent blend of modern classical music and non-European folk influence. In it's peerless continuing effort to reconstruct a history of the Central European avant-garde, the Stroom label has compiled a best-of LP from Lew's large body of work. Milwaukee accidental new age duo Spheeris and Voudouris see their deep listening landmark album 'Passage' come back in print, and it's back in stock now. I sank a little of my own money into this repress, so please come pick up a copy! American original Robert Turman released his first solo work in 1981 on a cassette called 'Flux', which would be considered a landmark in sound design if more than handful of people had heard it back then. Consisting of long, drifting pieces of looped piano and/or kalimba, 'Flux' ascends an unsettling amount of terrain with it's simple formula. When the Spectrum Spools label first reissued this one back in 2012, it was nothing short of a revelation; now it's back for a limited run. Michigan home recorder Warren Defever took his lifelong project His Name Is Alive from his bedroom all the way to 4AD back in the early 90s. We now get a fantastic overview of his earliest self-released cassette work with 'All The Mirrors in the House', curated by the Mitten's treasured punk historian, Shelley Salant of Tyvek. Powerfully expressed loneliness here. 
Synth pioneers! A lot like the pioneers of old, save for all the animal skins. Mort Garson captured a zeitgeist, predicted the Zelda soundtrack, planted some trees and sold a whole lot of mattresses (?? not entirely clear on that last part) with his 1976 album 'Plantasia', one of the most beloved Moog albums of all time, if not the only one credited with helping plants grow. Sacred Bones has restored this rarity in a limited green vinyl pressing, complete with seed-paper download card. Even earlier on, Suzanne Ciani was going even further out with 'Flowers of Evil', a filmscore done on the Buchla synth with accompanying poetry from Baudelaire. Every Ciani LP you can lay your hands on sounds like nothing else out there, and this one's no different. UK musicians Alan Hawkshaw and Brian Bennett turned in one of the more timeless library records in 1974 with the typically underwhelmingly titled 'Synthesizer & Percussion', a masterclass in leftfield funk performed on the Arp synth and a drum kit.
After the dissolution of the band Neu!, guitarist Michael Rother carried on with a pair of colorfully charged yet gentle records of 6-string motorik recorded at the desk of Conny Plank, 'Flammende Herzen' and 'Sterntaler'. More at ease than the earth-rumbling Neu LPs, these records are frequent go-tos when you just need a reliable groove; the Grant Green of krautrock, you could say. Next up, don't adjust your sets! Joy Division's 'Unknown Pleasures' turns 40 years old this year, and it's gone white for the occasion, 4 decades since it became singlehandedly responsible for the all-black attire of goths and punks alike. We've also got an expanded vinyl reissue of art-punk-weirdo-cavemen Renaldo and the Loaf's 1981 Ralph Records debut, packaged for the first time with it's rare cassette demo recordings.
Spanish musician Joan Bibiloni charted quite a career from his native Mallorca, recording with names like Kevin Ayers of Soft Machine and Daevid Allen from Gong, before moving into far more tranquil waters in the 80s. Some of his work was compiled by the Music From Memory label way back at that label's outset, but now we get a fully remastered LP version of his 1989 masterpiece, 'Born', a sort of Meditteranean-style version of Larry Coryell's 'Spaces' or the earlier releases on Windham Hill. Another rare treat is here in the expanded LP from early 80s synthwaver Kym Amps. 'You Don't Know My Name' is pitch-perfect minimal wave, cast in a Cocteaus shimmer. Fuzzrock cult fave Jane Weaver returns with 'Loops in the Secret Society', a new album that expands on a single track from her last release.
Some impressive arrivals from all ends of the ambient spectrum this week. Kevin Martin made his name at the turn of the century as The Bug, crafting dancehall steeped in paranoia, now he pares the palette down a bit with 'Sirens', a lovely, if chilling album of poised low-end contortions. Lussuria returns to the Hospital label with a killer record of god-scaring dark ambient. John Luther Adams delivers a fantastic new piece of artful modern classical with 'Become Desert'. Cloud-based sound generators Jonny Nash and Suzanne Kraft dazzle once again with a gorgeous sounding (and looking) disc of studio collage. 
Rare funk and jazz this week includes a reissue of the rare California soul-jazz record from Imani called 'Out of the Blue'; a CD of previously-unheard music (!!) from the Sounds of Liberation, the shortlived Philly spiritual jazz unit that included Khan Jamal and Byard Lancaster; Soul Jazz delivers a corker of a set of music from Brazilian jazz musicians recording in the US; and the latest 'Under The Influence' compilation is chock-full of rare disco floorfillers that will have your party guests wondering how many thousands of dollars you've spent on your record collection. 
The Domino Sound label issues a lovely package of tunes from the Tanzanian bandleader Salum Abdallah, previously only available on 78 rpm disc or on CD. Guitar and marimba combine for a joyous set of uplifting dance tunes that made Abdallah the most popular musician in the country before his untimely passing. Back in print is 'Feudal Spirit', the lovely album of American primitive guitar minatures from Rob Noyes, very much in the vein of Robbie Basho or Sandy Bull, with incredible cover art by Raymond Pettibon.
Last comes techno! British producer Jason Adkins made a slew of seminal EPs under various aliases in the early 90s that go toe to toe with classic Aphex/Rephlex material. Dreamy electro abounds on the deeply-compiled set 'Electro Music Union'. UK duo Private Agenda go island mapping with a new record called 'Ile De Reve' that will appeal to fans of CFCF or Tycho. Synkro's latest trades the jacked dubstep of his early records for lush synths ala Susumu Yokota, and the latest EP from producer D.K., 'Riding For A Fall', is bubbling over with sentient drum pads. 


USED VINYL ALERT:
Heading downstairs for this week's Used Vinyl Alert, we have an international smorgasbord for your ears. Norwegian guitarists, Japanese jazz, French swing, American punk, Italian dance, and many more nations await you!
Let's start with the jazz LPs, as they are mighty ripe this week. Come check out records from Archie Shepp, Herbie Hancock, Harvey Mason, Howlett Smith, Osamu Kitajima, Walter Bishop, Richard Davis, Terje Rypdal, Philip Catherine, John Scofield, Jaco Pastorius, Gil Scott-Heron, Tony Williams, John McLaughlin, Billy Cobham, Sonny Fortune, Larry Coryell, Ornette Coleman, Max Roach, Sonny Stitt, Dexter Gordon, Joe Henderson, Junior Mance, Wes Montgomery, Grant Green, Art Blakey, and a real beast of an LP from Mal Waldron. 
Our regular rock and poppers are here from names like Frank Zappa, Prince, the Beatles, Van Morrison, Bob Dylan, and Bruce Springsteen, plus some rarer slabs from Mad River, Birtha, Popol Ace, Focus, the Free Design, the Silver Apples, the Nice, New Riders of the Purple Sage, and Todd Tamanend Clark. We've got heavier ones from Black Sabbath, Megadeth, Guns n Roses, the Melvins, Weedeater, Boris, Om, Sleep, Bad Brains, Minor Threat, plus more from the B-52s, Devo, the Cult, the Church, the Buggles, the Cure, Wall of Voodoo, and newer stuff from Sublime, Japanther, Ratatat, Lightning Bolt, and Bohren und der Club of Gore.
Many great female vocal records are in this week, including a nice run of LPs from Nina Simone, and some classic/rare Billie Holiday and Wanda Jackson records. More folk is in from Buffy Sainte Marie, Pentangle, John and Beverley Martyn, Dave Van Ronk, and a handful of heavy private Xian psych records. Plenty of great blues LPs are in from BB King, Muddy Waters, Taj Mahal, Buddy Guy, Lightning Hopkins, John Lee Hooker, Mississippi Fred McDowell, Etta James, Willie Dixon, Robert Johnson, and more.
We haul out some more great, deep dance vinyl this week, including more Italo and Eurobeat than we've ever seen here at one time. You could party an entire summer away at Rimini Beach and still not get through all of these! Lots of the big names in this scene are here, which....if names like Den Harrow, Paul Lekakis, Mark Farina, Ken Laszlo, Savage, or William Pitt mean anything to you, get over here! A cool mix of other electronic records are also in, from names like Nik Pascal, Boards of Canada, and Flying Lotus.
We close it out with some soul and funk from the likes of Curtis Mayfield, Osibisa, James Brown, Joanne Tardy, Hot Butter, the Isleys, and Otis Redding. A neat spread of international stuff includes Bob Marley, Augustus Pablo, Paco de Lucia, Martin Denny, Dick Hyman, and some classic dancehall EPs. Rap is here from Madvillain and Danny Brown, plus a nice spread of 90s hip-hop 12"s from lots of the big names: Nas, Beyonce, Jay Z, Usher, De La Soul, and Dr. Dre.
USED CD ALERT:
Evan here covering used compact disc duty, as Ryan's currently out of the office serving as the SD liaison to the NBA Draft. We do some strong work here this week bringing you the finest cornerstones of a respectable jazz and rock collection, with deep Prestige- and Impulse-laden catalog runs through the works of Thelonious Monk, Charles Mingus, Sonny Rollins, Bill Evans, Miles Davis, Charlie Parker, Paul Motian and more. A healthy pull of Bob Dylan Bootleg series sets sits alongside big'ns from the Grateful Dead and Jer Bear solos, plus wild ones from Jimi Hendrix, Gil Scott-Heron, Jim O'Rourke, Richard Thompson, Emmylou Harris, Television, and DJ Shadow. Salut!
SELL US YOUR CDS & LPS: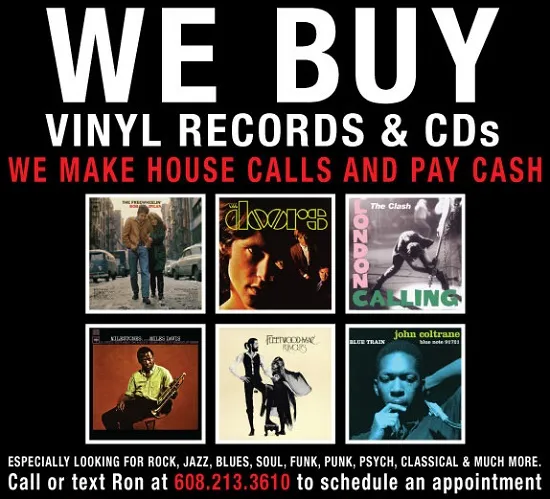 OTHERS TALK BACK:
This isn't the spot to lay down odds on the third race. OTB is where Others Talk Back and give you the lowdown on what they've been feeling lately. This one's for the customers.
Bruce Springsteen – "Western Stars"  This album is definitely not an E Street Band project.  Bruce has gotten together a small band and also a forty-some member orchestra to detail his songs of lost love, lost lives and lost dreams.  Bruce has called this his sixties pop record.  But this is Jimmy Webb and "Forever Changes" sixties pop, not the Doors, Dylan or the Dead or anything remotely like that.  In fact, "Western Skies" could almost be classified as a baroque pop album.  The care that Bruce took to compose and arrange the songs is more than evident in the music.  The songs are straightforward no- nonsense pop and this has to be the best sounding album of his career.   And he sings the heck out of the songs to bring them across.  I was definitely thrown for a loop when I first listened to the album.  But with each successive listen I love it more and more. - Ted
Roger Daltrey – "The Who's Tommy Orchestral"  Like Mr. Springsteen, Mr. Daltrey has utilized an orchestra.  In this case it is the Budapest Scoring Orchestra from Hungary.  This dynamic score and arrangements have brought Tommy to life for the first time in many decades.  And trust me,  Mr. Daltrey can really still sing.  - Ted
The Buzzcocks – "Singles Going Steady" and "A Different Kind of Tension"  Without any doubt, "Singles Going Steady" is one of the best albums coming out of punk rock.  The Buzzcocks were a singles band at heart and produced some of the best singles during the late seventies punk era.  Their first eight singles from 1977 to 1979 are included, both a and b sides.  It is simply a stunning album from start to finish.  "A Different Kind of Tension" was the band's last album before they broke up in 1981.  Released in 1979, it is the yang to "Singles Going Steady" ying.  "ADKOT" is album rock compared to the simple pop of "Singles Going Steady."  Song lengths are increased and the whole album has a certain sense of experimentation to go beyond the 45 single mentality.  As good as they were with writing pop songs, the Buzzcocks also succeeded with the more experimental and outré songs of ADKOF."   And both albums are sourced from the original tapes for the first time in forty years.  And yes, they sound fantastic. - Ted

Ron, Ryan, Angie, Marty, Evan, Matt, Ben, Will, Ed, Isaac, Larry, Andy & Mark