DADS & GRADS - GIFT CERTIFICATE & TURNTABLE SPECIAL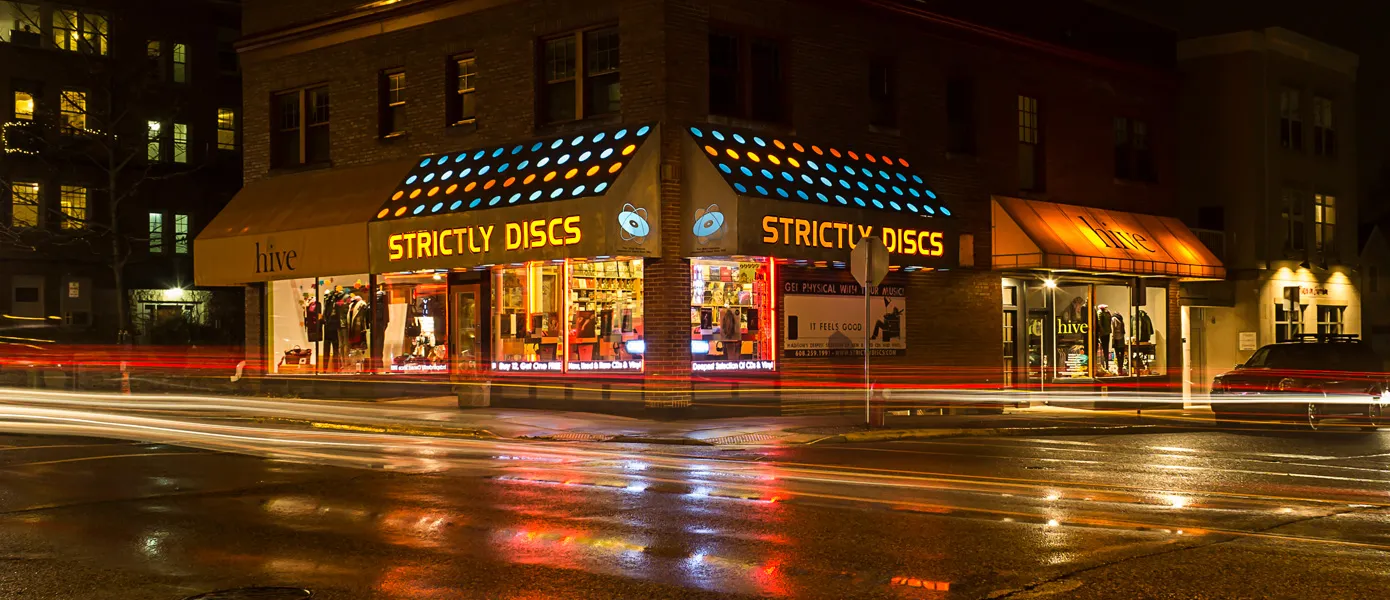 DADS & GRADS - GIFT CERTIFICATE & TURNTABLE SPECIAL:
It's the season to celebrate Dad & Grads so this Saturday & Sunday, Jun 16th & 17th, GIFT CERTIFICATES are $100 for $85.
Plus if a turntable is on their wishlist, we've got a sweet bonus on Pro-Ject turntables!
NEW THIS WEEK AT THE SHOP:
Wizened wordsmith Bill Callahan might just be our favorite contemporary musician here at Strictly Discs, so it's always cause for celebration when we get a new album from him. 'Shepherd in a Sheepskin Vest' unfolds incrementally and in epic fashion; this is Bill's 'White Album' or his 'Tusk', a record that feels like a lifetime achievement. His lyricism this time around reads more autobiographical than ever, reflecting on loss, aging, and domesticity across supple, freewheeling folk arrangements. The indie veterans keep em coming this week with a new collaborative record from Iron and Wine and Calexico, two already strong acts that are even stronger together. We've got the limited color vinyl version of this one while it lasts, and we have cool special items to give away for both of these new releases. Purchase either one and be entered to win a "glow in the dark" Bill Callahan poster or a signed lithograph of the cover art for the Calexico / Iron & Wine album!
Big new releases from some titans of American roots rock this week: we've got the latest from Bruce Springsteen, the Chris Robinson Brotherhood, and Lukas Nelson, plus the late-arriving vinyl version of Neil Young's latest live release, 'Tuscaloosa'. 
Longtime lords of heaviness (and SD basement veterans) Baroness return with a ferocious new album called 'Gold & Grey', which we have in the house on limited red and blue vinyl. Japanese cinematic rockers Mono celebrate the 10th anniversary of their fan-favorite album 'Hymn to the Immortal Wind' with a new vinyl pressing on blue and green wax. Singularly angular and cautiously caustic rockers Shellac tend to wait about a decade between releasing albums. This week we get a special dispatch from them in the form of two Peel Sessions, spaced about ten years apart, each with set lists that roam through their peculiar catalog and featuring their customary extended deconstructed live takes. The vinyl soundtrack to the new surf movie 'Self Discovery for Social Survival' features new music from Peaking Lights, Dungen, Jefre Cantu-Ledesma and members of MGMT.



Elusive London producer and dubstep icon Burial graces us with a fresh EP containing two tracks that show the legend is still at the top of his game. NYC freeform techno chameleon Anthony Naples cements his status as one of the most reliable American producers with a wonderful new album of fluid beats for home or club with 'Fog FM'. Beat-tape aficionado Mndsgn delivers another super-sick LP of clever mid-fi and jazzy pastiche called 'Snaxx'.
New jazz CDs are here this week from the Brandt Brauer Frick trio and Avishai Cohen. Plus we've got a tantalizing new disc of early Azymuth material called 'Demos'. If you haven't heard these Brazilian funky fusion masters before, check this one out or the recent reissue of ' Aguia Nao Come Mosca', also in the house on CD and LP.
New pop is in the building from Bastille, Julia Shapiro, and Kate Tempest, plus the latest, surprisingly critically acclaimed album from Madonna. 'Madame X' is here on CD, LP, and a very limited edition picture disc vinyl version. 
A trio of Tangerine Dream CDs from the peak of their collective power have been remastered and packaged with some rare bonus cuts: check out 'Phaedra', 'Force Majeure', and 'Ricochet' like you've never heard them before.
The colorful catalog of American composer and polyglot Blue Gene Tyranny is one of the more rewarding treasures in American experimental composition. Operating in New York alongside similar groundbreakers like Steve Reich, Arthur Russell, and Meredith Monk, the pianist kept his mind open and his sensibilities rooted in the every day. His landmark early album 'Out of the Blue' converted folk song into a sort of tantric, transcendental meditation, particularly on it's B-side, the sidelong fantasia 'A Letter From Home About Sound and Consciousness'. That 1978 album is now back in print with restored artwork and added liner notes, alongside even earlier, even trippier material on a disc called 'Trust in Rock', recorded live alongside future avant-disco maestro Peter Gordon. Quite a pair, these two!
If the recent boxset was too big a dose of mope for you, we now have individual LP pressings of the mighty slowcore kings Duster. They only made two full length albums and both are fantastic, so you can't lose here. We still have copies of the full box set here as well, probably some of the last unclaimed copies on the face of the earth!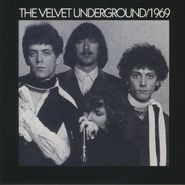 Shortly before their disintegration, the titanic underground rock unit Sonic Youth played a real scorcher of an outdoor show in Battery Park, NYC, in the summer of 2008. Matador now delivers the full set on LP, which features early SY classics like 'Silver Rocket', 'The Sprawl', and 'Bull in the Heather'. Little-heralded folksinger Norma Tanega released 'Walkin My Cat Named Dog' in 1966, perhaps a few years (or decades?) before it's mix of fiery, proto-punk folk could be properly appreciated. It's been re-introduced to a much more sympathetic scene through various soundtracks over the years, and now gets a proper vinyl repress. It may be a bit more raw than the others, but Tanega's debut belongs in the same conversation as records like Judee Sill's 'Heart Food' and Linda Perhacs' 'Parallelograms' for sheer listenability and ahead of its timed-ness. Speaking of ahead of their time, we've got a fresh pressing of the Velvet Underground's '1969', and the Buzzcocks' 'Singles Going Steady'!
Some lovely, exploratory electronic albums this week. Feel Fly's epic debut LP 'Syrius' runs cosmic synth through the Scandinavian nu-disco filter. Dutchman Espen T. Hangard's 'Elementaer' is finely crafted atmospheric acid. Kaspi & Stride is not actually a duo but rather Justin Tripp of the NYC duo Georgia, and on 'Leanings' he casually sets about a wide variety of rhythmic ideas in a gauzy, dreamlike haze. Really loving this one.
On the more club-friendly end of things, we have a new record from Berlin legend Ellen Allien; 'Alientronic' hearkens back to 90s rave in all the right ways. Ahead of her upcoming DJ Kicks compilation, we have represses of two pitch-perfect early EPs by Peggy Gou. Montreal producer Ex-Terrestrial put the world on notice with his debut EP 'Paraworld' that has fetched a ridiculous amount of money online lately, rectified now with a repress. Alien, drifty breakbeat perfection, this one.

Spanish folk meets 4th world restlessness on Luis Paniagua's scintillating 1987 album 'Neptuno', back in print in a small edition. Fans of Finis Africae or Suso Saiz (are you out there?) would love this one. Same with the intriguing mid-80s album from Israeli experimenter Amnon Raviv. 'Mirror' combines flamenco guitar, flute and strings with beguiling field recordings to create a kind of urban derive experience that ought to find at least more of an audience than it did the first time around when it was released in an edition of 50. Futuro Antico founder Walter Maioli has a new album alongside a sound therapist named Nirodh Fortini thats based around the real and imagined sounds of plants. 
Glen Ricks's Jamaican boogie holy grail 'I've Been Waiting For You' is pressed to vinyl for the first time since the early 80s, and we have fresh copies of the Roy Ayers mega-rarity 'Silver Vibrations' back in stock. Detroit producer Javonntte turns in a total stunner of a new record; his first LP in many years is called 'Primetime Voyage' and features more percolating funky fusion than some people might be able to handle. Not you, though!
The Lifted ensemble is kindof like the Traveling Wilburys of the post-dance, jazzy ambient scene. Their first record featured Max D alongside players like Co La and Gigi Masin, and the second installment doubles down, with an even longer list of personnel including Beatrice Dillon, Dawit Eklund, Motion Graphics, Bass Clef, and Aya from OOIOO. With a record this resolutely post-everything, it's refreshing how easy it is to listen to. Two generations of acoustic sound-design mastery meet up on 'Intemporel', the collaboration of Sarah Davachi and Ariel Kalma, plus we get records from some other potent duos: Dome's second album finds Wire founders BC Gilbert and Graham Lewis deconstructing guitar rhythms down to dust, and we have a new live recording from Jim O'Rourke and CM von Hausswolff.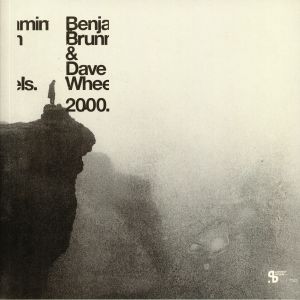 Lastly, four extremely strong records that showcase the broad influence of dub on the wide world of music the last few decades. Burnt Friedman's latest, 'Musical Traditions in Central Europe' is a library-style suite of mood pieces that apply his focused sense of rhythmic construction in the tradition of the German pioneers Can. The Flying Lizards potent 1976 missive 'The Secret Dub Life of the Flying Lizards' was one of the first dub-style records to outwardly embrace minimalism and its attendant sense of dread/beauty. UK producer Lo Kindre continues to mine a deep strain of echoic breaks on 'Private Worlds', and the latest from Benjamin Brunn is an absolute master class in fluid, hyperkinetic dub techno.
USED VINYL ALERT:
Heading downstairs for this week's used vinyl alert, we toast to the arrival of summer with music for all types of friendly gatherings. Plenty of staples are here this week, including biggies from Bob Dylan, the Beatles, Neil Young, Led Zeppelin, the Kinks, Captain Beefheart, Harry Nilsson, Marianne Faithfull, Gram Parsons, the Grateful Dead, the White Stripes, Tom Waits, Pink Floyd, King Crimson, the Rolling Stones, and Frank Zappa
Post punkies and wavers are here from Pere Ubu, the Psyclones, Style Council, the Mission, the Bunnymen, and Talking Heads, plus classic soul and R&B from Prince, Curtis Mayfield, Sam Cooke, and Osibisa. A nice grip of blues is in from Dr. John (RIP), Muddy Waters, Otis Spann, Junior Wells, and Otis Rush. Plus we've got some 'vintage' hip hop names like Eminem, De La Soul, Redhead Kingpin, 2 Live Crew, Missy Elliott, Busta Rhymes, Xzibit, Canibus, and KRS-One. 
A diverse spread of jazz is in this week from names like Yusef Lateef, Freddie Hubbard, Monk Montgomery, Horace Silver, Herbie Mann, Miles Davis, Charlie Parker, Tony Williams, Casiopea, Terje Rypdal, Coleman Hawkings, and a very interesting selection of rare Swedish jazz LPs.
Folk and country is in from Doc Watson, Merle Haggard, Alison Krauss, the Stanley Brothers, Emmylou Harris, Steve Earle, the Carter Family, Ralph McTell, David Grisman, Bert Jansch, and John Martyn. Electronic jams of every stripe are here from Kraftwerk, Sakamoto, Oneohtrix Point Never, Boards of Canada, Front 242, Plastikman, Tangerine Dream, Deuter, and many many more!
SELL US YOUR CDS & LPS: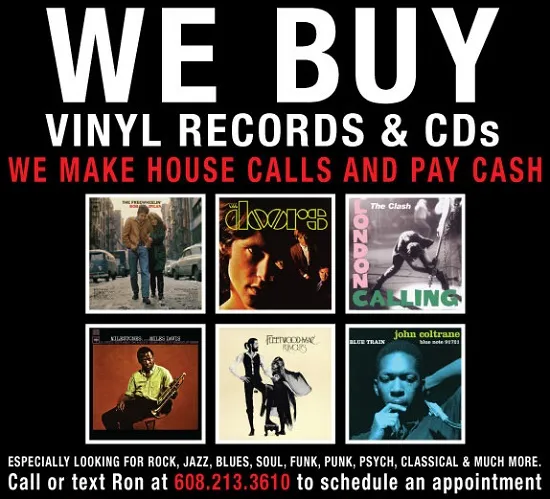 OTHERS TALK BACK:
This isn't the spot to lay down odds on the third race. OTB is where Others Talk Back and give you the lowdown on what they've been feeling lately. This one's for the customers.
The Rolling Stones – "Rock and Roll Circus"  This extravaganza was originally filmed on December 11, 1968.  The whole project was originally thought up as a way to promote "Beggars Banquet." It not only featured the Stones but also the Who, Taj Mahal, Jethro Tull, Marianne Faithful , classical musician Julius Katchen and the Dirty Mac (Eric Clapton, John Lennon, Mitch Mitchell and Keith Richards).  The Stones performed six live cuts, and those were the last performances with Brian Jones.   The story was that the Stones were unhappy with their performances and shelved the whole project for decades.   Shorter versions of the album were released in 1996 and 2004.  This edition features additional music from Taj Mahal and Dirty Mac.  The Stones' performances are fine.  I could never understand their reluctance to release this music for almost thirty years.  In fact it is a treat.  And to hear Mr. Jones' final contribution to the Stones is something quite special. - Ted
Neil Young & the Stray Gators – "Tuscaloosa"  This February 5, 1973 concert was recorded at the University of Alabama.  It features the band that backed him on the "Harvest" album.  And the majority of the songs come from that album.  The album doesn't document the entire show; it appears that there were tape problems that cut off the beginning and end of the concert.  But these eleven cuts are prime early seventies Neil.   And the seventies were certainly the most creative portion of Mr. Young's long career.   The forty-five year old tapes are quite impeccable in their sonic quality. The concert features acoustic numbers at the beginning and concludes with snarling electric numbers at the end of the album.   As Mr. Young opens his archives, fans are lucky to get great shows such as "Tuscaloosa." - Ted
Eagles of Death Metal – "Presents Boots Electric Performing the Best Songs We Never Wrote"  This covers album doesn't include Josh Homme, but features Jesse Hughes and like-minded friends.  Some of the thirteen songs covered were originally performed by the Ramones, Kiss, AC/DC, Kenny Rogers, David Bowie, Cat Stevens, Steve Miller, Mary J. Blige and George Michael.  The album is loud and a bit obnoxious, but really fun.  It certainly could be described as a total hoot! - Ted

Ron, Ryan, Angie, Marty, Evan, Matt, Ben, Will, Ed, Isaac, Larry, Andy & Mark