May 23, 2019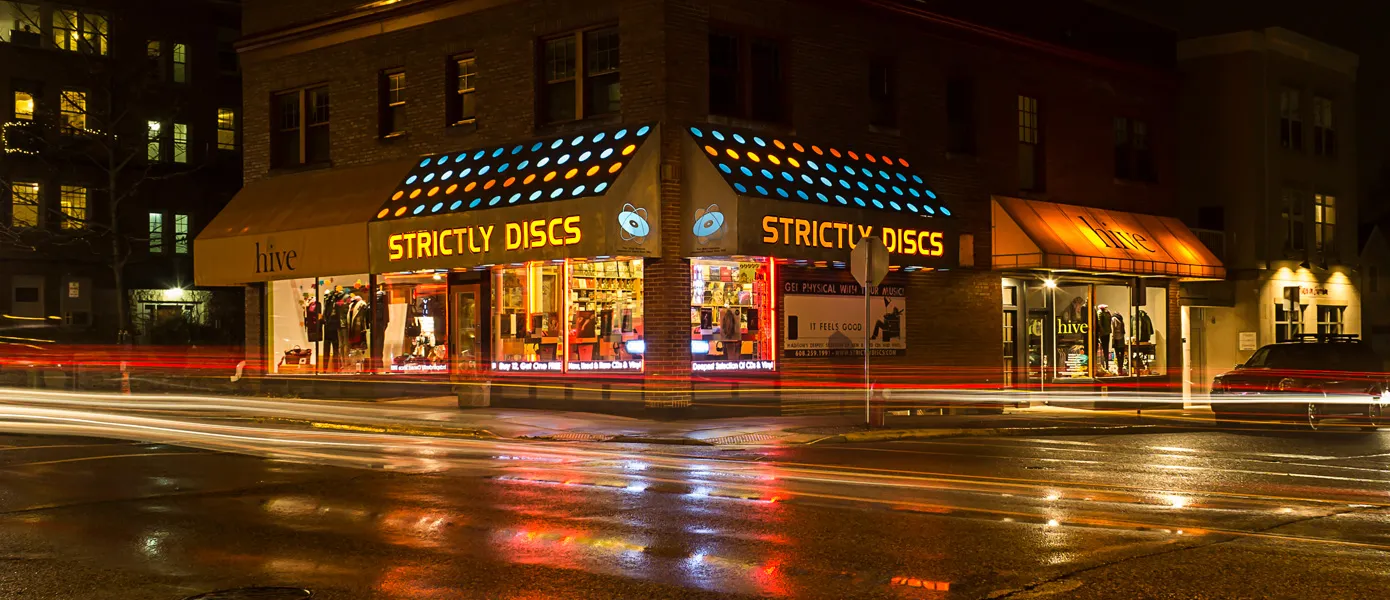 NEW THIS WEEK AT THE SHOP:
Special week! After waiting a good half a decade, we finally have a new record from 21st century beat prophet Flying Lotus, and it is, as the Brits say, 'massive'. From it's cover looking like some 90s-era Rush album art, to it's list of features including names like George Clinton, Herbie Hancock, Robert Glasper, Anderson. Paak, Solange, and (for some reason) David Lynch, it's clear that FlyLo is going bigger than ever with this one. Warp's kept most of this album under wraps so far, but what little we've heard sounds very promising; freaky and conceptual tracks mixed with the glowing, liquid funk he perfected way back on records like 'Pattern+Grid World'. And let's be real: if you are a die-hard fan of Flying Lotus, you would probably buy a record of him banging on a soda can. This one's here on CD, LP, and super deluxe vinyl while it lasts. Much lower profile, but no less impressive is the Malian producer/rapper Luka Guindo, who now delivers his second album as Luka Productions, a couple years after wowing us with his stunning debut, 'Fasokan'. With 'Falaw', he expands considerably on that record's sound, honing in on a truly one of a kind style blending rap, traditional folk song, and narcotically dreamy new age production. 
With her recent records 'Crab Day' and 'Hippo Lite' still in heavy rotation at SD HQ, Welsh weirdress Cate Le Bon blesses us yet again with another fantastic album. 'Reward' is less blocky than the Beefheartian 'Crab Day', casting Le Bon's languid Nicovian croons across heavily aerated jazz-synth production. Le Bon's deftly wonky guitar work remains on display, which none other than Jeff Tweedy has cited as some of his favorite contemporary playing. We also get the long-awaited major label debut from the perpetually up-and-coming, honestly just downright amazing Minneapolis rapper and positive personality Lizzo. 'Cuz I Love You' (aww) comes to us on CD only for now, with more hooks in it than a Burlington Coat Factory. 
If you were lucky enough to catch the William Basinski show at the UW a few weeks ago, and get there on time (I went one for two on those counts), you saw a truly mesmerizing, floorbound set of ambient tunes from New York State musician Emily Sprague. A lot of her spellbinding performance came from the two albums she's recently released on cassette, 'Water Memory' and 'Mount Vision', both of which are now combined on a lovely double disc set by the Rvng label. Sprague makes tiny music that's still detailed enough to get lost in; elegant but not pretty, like a pastel dropped in dirt. Not too far off in sound is the newest record from Japanese musician Meitei. 'Komachi' is full of biographical sketch ambient, from the J Dilla school of beat-as-description, evoking a wonderful tribute to the artist's late grandmother. 
Long-celecbrated beardos across several genres of rock n roll bring us new records this week: check out fresh material from Justin Townes Earle, Black Mountain, Sebadoh, and the eternally mighty Earth.
Atlanta R&B slash indie-folk sprite Faye Webster (kids these days and their genre-fluidity, I tell ya) drops her first big album with 'Atlanta Millionaires Club'. We've got new EPs from globetrotting DJs Diplo and Edward, plus Kate Bush's lovely 'Cloudbusting' EP has been rendered anew in picture disc form. 
We've got a pair of genre-bending records from NYC indie ethnopopper Juan Wauters, a fresh LP from Aussie punx Amyl and the Sniffers, and new vinyl-only EPs from Interpol and the Middle Kids. 
DC-area DJ duo Beautiful Swimmers deliver the latest installment in the Love International festival's mix series, and it's a doozy of deeply-dug house, street soul, and ambient electronics. Floating Points' Sam Shepard steers his reissue label Melodies towards a titanic mid-90s hypno-house rarity from Mood II Swing. Drexciya's potent second album, 'Harnessed the Storm', is back in print on LP, and we have the latest compilation in the Numero Group's 'Cabinet of Curiosities' series. Pressed in neon-green starmap picture disc vinyl, 'Planisphere' carries on in the spirit of the 'Escape From Synth City' comp, this time focusing on obscure 80s space-rock and loner AOR. 
For the first time in many years, we have a fresh printing of the incredible collection of singles by Gloria Ann Taylor, 'Love Is A Hurting Thing', which compiles her woozy, delirious disco-soul numbers from the early 70s that you simply must hear to believe. On the heels of their reissue of 'Time and Place', Light in the Attic delivers and singles and rarities comp from Lee Moses. Since copies didn't last long on RSD, we have a couple more copies of the incredible mid 70s funk LP from Buari which, for my money, is the best Afro-soul party album of all time. We've also got a flaming hot record of rare boogie funk unearthed from Webster Station. 
Two glittering diamonds from the rare, scarcely-attainable world of early 70s library music are back in print this week: Parker and Hawkshaw's gritty 'Black Pearl' and the sublime breezy listening of Alessandro Alessandroni's 'Prisma Sonoro'. 
The 1974 LP from Dominican funksters Exile One is back in print, alongside unheard modern soul perfection from LA boogie man Emerson. We've also got a fresh pressing of one of the most time-tested international comps ever, 'Roots of Chicha', which documents the fiery world of Peruvian psychedelic cumbia.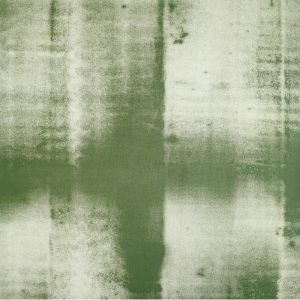 After the dissolution of the massively influential New York no-wave band Liquid Liquid, founding drummer Dennis Young stayed pretty busy making a lot of music that not many people heard until now. 'Primitive Substance' is a collection of these tunes, and it's truly hard to believe they've sat dormant for all these years. Imagine the relentless propulsion of LL classics like "Cavern" or "Out" with their venom drawn out, leaving behind mellow, quasi-tropical percussion workouts that smack of the restless late 80s. In a similar vein, we have a very cool collection of Canadian ambient dub-punk from a unit called Guerilla Welfare. Jan Jelinek teams up with Japanese group Asuna for a hypnotic new album that's Jelinek's most direct material in years, and we have a lush new EP of Fourth world dance from Japanese producer Mari Sekine.
A stunning array of jazz reissues here on LP this week include a Strata-East collection from Charles Brackeen, one of the rarest Yusef Lateef recordings ever made, the Nigeria-only 'Hikima', Pharaoh Sanders' incredible collaboration with Idris Muhammad, 'Africa', a fresh printing of the Detroit spiritual titan from Griot Galaxy, a lush, verdant heater from Adele Sebastian called 'Desert Fairy Princess', and a freshly remastered LP of Oliver Nelson's 'Blues and the Abstract Truth'. 
USED VINYL ALERT:
As we head downstairs for this week's Used Vinyl Alert, I'm here to inform you that we have a case of very, very (very) late-onset Beatlemania to report. In addition to our usual assortment of classic, obscure, and vintage Beatles albums that roll through week-in, week-out, we have a rather gigantic collection of seldom-if-ever seen Beatles bootlegs, imports, compilations, 45 singles, 45 boxsets (located upstairs) and other unclassifiable Fab Four-iana. More audiophile, photocopy-cover, punny titles, and interview discs than you can shake a Ringo at.
If Liverpudlians aren't your thing, dont fret: we've got great LPs here from Bob Dylan, the Stones, John Prine (in town Sunday!), Pink Floyd, Led Zeppelin, Van Morrison, the Kinks, David Bowie, Sir Douglas, the Velvet Underground, Prince, and Brian Eno, as well as deeper rock stuff from Trapeze, the Yardbirds, Rush, Kiss, the Doors, ELP, Tim Buckley, the Hobbits, Soft Machine, Caravan, John Cale, Thin Lizzy, King Crimson, Small Faces, Donovan, and Quicksilver.
Punk, hard rock, and new wave is here from Tom Tom Club, Patti Smith, WASP, Wire, Scritti Politti, Oingo Boingo, Iron Maiden, Nick Lowe, Tom Verlaine, and the MCS, as well as newer indie like Belle and Sebastian and Bright Eyes, reggae greats like Toots and the Maytals, Jimmy Cliff, Peter Tosh and Desmond Dekker, and a nice deep run of 90s house and breakbeat 12"s.
Jazz rolls in from John Coltrane, Miles Davis, Horace Silver, Grant Green, Larry Coryell, Sonny Stitt, Oscar Peterson, the Jazz Messengers, Rahsaan Roland Kirk, and Eric Dolphy, plus great blues LPs from Snooks Eaglin, Robert Pete Williams, Elmore James, Sam Chatmon, John Lee Hooker, Muddy Waters, and Howlin Wolf, and folk and country from Steve Earle, Jerry Jeff Walker, Nat Stuckey, George Jones, Lester Flatt, David Allan Coe, Johnny Cash, Bob Wills, and Norman Blake. 
USED CD ALERT:
Heavy emphasis on the legacy acts this week. Plenty of Peter Green-era Fleetwood Mac, a bunch of Dead and Jerry-related stuff and stray shots from the Stones, Doors and Pink Floyd get it started. We'll also put out releases from cosmic oddballs as varied as Tim Buckley, Moby Grape, Captain Beefheart and Dougie Sahm. For folkies, there'll be some Fahey and Fairport Convention and Memorial Day weekend is as good a time as ever to take advantage of the trio of prime Beach Boys going out. As always, we'll go out on a jazzy note. We got grooviness from Jack McDuff and Jimmy McGriff, the complete recordings of ill-fated trumpeter Booker Little, the mindbending Rahsaan Roland Kirk's live date "Bright Moments" and the surviving document of the short-lived Jaco-McLaughlin-Tony Williams Trio of Doom. If you're not too busy cramming encased meats in your foodhole, you might-could want to pick that up.
VINTAGE WOOD CRATES IN STORE:
VINTAGE LP STORAGE UNITS IN STORE:
Vintage Swedish metal LP storage bins. Wall mountable, red and quite lovely. $10 each
SELL US YOUR CDS & LPS: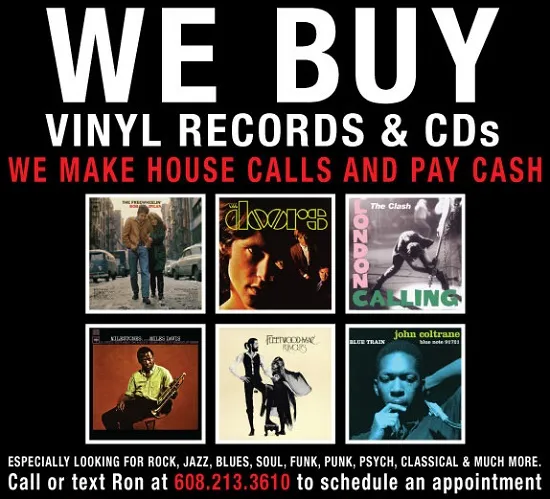 OTHERS TALK BACK:
This isn't the spot to lay down odds on the third race. OTB is where Others Talk Back and give you the lowdown on what they've been feeling lately. This one's for the customers.
The National – "I Am Easy to Find"  This is the longest album that the band has ever done.  It clocks in at sixty-four minutes.  The album also adds a female vocalist to accompany the band on almost every cut on the album.  Some of the vocalists included on the album are Lisa Hannigan, Sharon Van Etten and Gail Ann Dorsey (Bowie's last bassist).  It appears that the National added the vocal accompanists, in my estimation, to give the female point of view on their songs of love/ hate and death/ life.  And added to that are the tragic emotional tolls that those life events take on a person and a relationship.  Without a doubt, "I Am Easy to Find" is the most emotive album that the band has ever released.  And it may also be the most fully formed and fully realized release that the band has done.   It is simply a stunning achievement for a band used to making more than their fair share of great albums in the past. - Ted
Death and Vanilla – "Are You a Dreamer" This oddly named band hails from Sweden.  And "Are You a Dreamer" is only their fifth album.  The band also utilizes vintage sixties and seventies musical equipment while recording and on stage.   A description of the band would be a cross between Stereolab, Broadcast, Mazzy Star along with sixties psychedelica, nineties shoegaze and new century dream pop.  But there is a definitive "pop" element to the band that focuses the sometimes dreamy and gauzy music into a coherent and appealing musical statement.  Due to the quality of "Are You a Dreamer" I will be definitely looking forward to any future Death and Vanilla releases.  I may have missed their first couple of albums but I will not be missing any future ones. - Ted

Ron, Ryan, Angie, Marty, Evan, Matt, Ben, Will, Ed, Isaac, Larry, Andy & Mark