May 2, 2019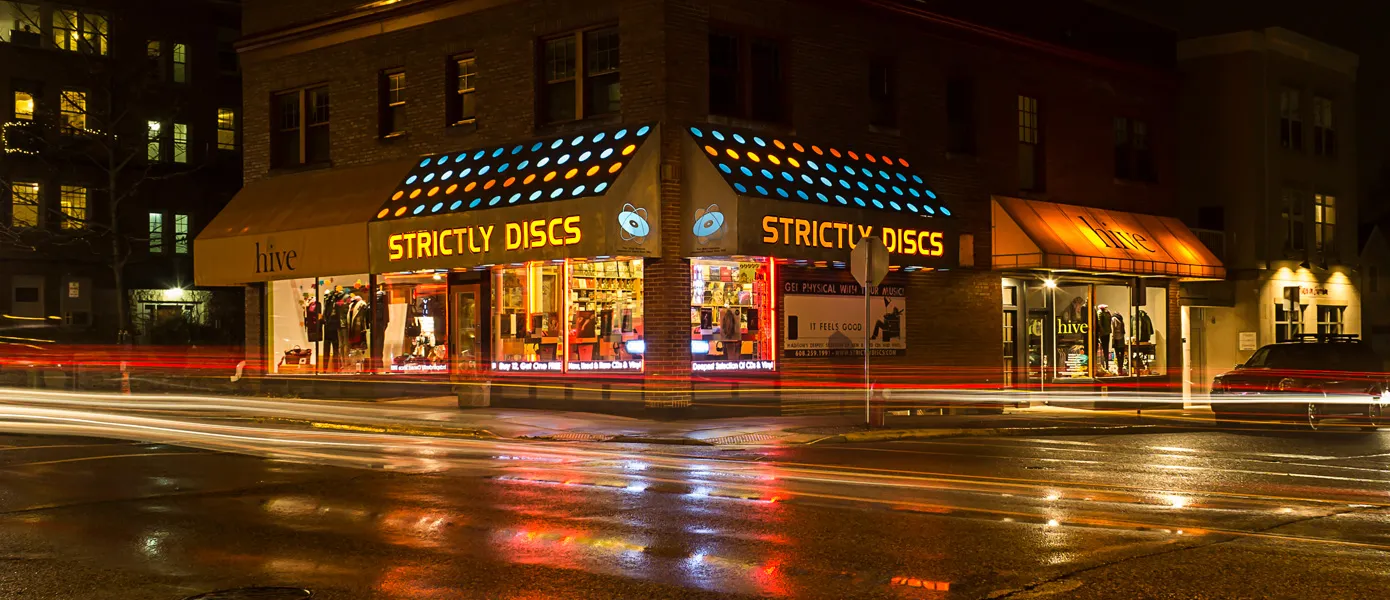 NEW THIS WEEK AT THE SHOP:
Uptown globetrotters Vampire Weekend deliver their fourth album in a colorful career. 'Father Of the Bride' is their longest, most diverse album yet, wedding their smart, reflective pop to a pastiche of global folk forms. Emerging folk-rock powerhouse Big Thief deliver their most spellbinding effort to date with the charming 'U.F.O.F.'. Modern bluegrass innovator Rhiannon Giddens has a new album with a new collaborator Francesco Turrisi. 'There Is No Other' is a fascinating blend of Giddens' banjo and Turrisi's frame drum. Civil Wars vocalist Joy Williams delivers her first solo album since the dissolution of that duo, and its a powerful piece of solemn folk.
Punk documentarians Bad Religion return with a new record, new pop is in from Barrie, Judah & the Lion, and Tacocat. The Felice Brothers grace us anew with their delicate songcraft, and Tiny Desk Concert contest winners Tank and the Bangas hit us with their debut big label release.
Otherworldly neo-soul diva Lafawndah unveils a long-awaited debut album after a string of EPs and feature spots, and we have a just about flawless new single from tech-house queen Peggy Gou. Laurel Halo is the latest entry in the DJ Kicks series, an endlessly revealing mix of off-kilter techno, hypno-pop, and dubby detritus.
Soul screamer Barrence Whitfield channels his Solomon Burke-style wail in the direction of the spaceways with an album of Sun Ra covers, alongside his Soul Savage Arkestra. Syl Johnson's lodestone of Chicago soul, 'Is It Because I'm Black', is back in print in a beautiful edition. Neo-soul crooner Bobby Oroza has a new one called 'This Love', and we have a fresh print of the classic soundtrack for 'Cleopatra Jones', featuring JJ Johnson and Millie Jackson.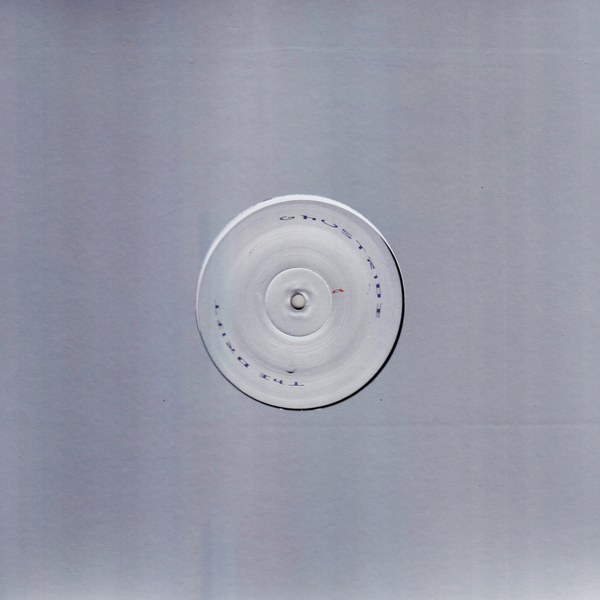 A cool coincidence brought producer Sage Caswell from his native LA to the Madison area, just in time for the release of his debut album 'Evil Twin'. Been jamming this one non-stop, its a moody, mellow record of ambient house that sounds like an LA denizen dropped in the middle of a Wisconsin winter. Much more heated is the incredible new mini-album from Florida rapper/producer Quavius. 'Find Ready' is a perfect blend of aerated, nocturnal house and some very chill work on the mic. Catch me playing this one out until the summer ends. A couple square pegs come our way from mysterious techno camps. Serwed is the duo of Crimean producers Flaty and OL crafting knocked-about glitchy IDM, while Ghostride the Drift finds Huerco S and compatriates exploring the Chain Reaction sound.
Punk stuff abounds this week with a new album from Corin Tucker's new band Filthy Friends, a new record from the Dream Syndicate, a fresh repress of Protomartyr's weapons-grade debut 'No Passion All Technique', a new album from the UK band of Flipper-lovers Viagra Boys, and a stunning new album from a new British unit called Fontaines DC. 'Dogrel' combines the laconic post-punk genius of the TV Personalities with a clever vibe not too far off from Parquet Courts. We've also got a monstrous new LP from Cleveland's reigning kings of crust-inflected metal, Ringworm.
Lovely archival jazz is here on limited vinyl from Joe Henderson and Sonny Stitt. Pitch-perfect early 80s Caribbean disco is back in print from Ghisly Brown. British cinematic jazz classicist Greg Foat unleashes a fantastic new album called 'The Mage'. Terry Riley's 'A Rainbow In Curved Air' is back in print, audiophile style. And we have a rare new album from Unkle!
Hawaiian new age pioneer Robert Aeolus Myers sees his work rescued from cassette-only obscurity with the release of a beautifully-arranged compilation called 'Talisman'. A rare late-period album from Spanish 4th-world genies Finis Africae, recorded in collaboration with poet Pablo Guerrero, is pressed on vinyl for the first time in a gorgeous edition. Modern composer Martin Bartlett sees a full LP of unheard works collected on 'Anecdotal Electronics', and we have an affordable repress of Jean C. Roche's 1970s field recording album, 'Birds of Venezuela' in the house. Words fail big time on this one; within moments, you've gone from listening to a standard birdsong LP to a full-on psychotropical experience that sounds like nothing man-made has ever sounded. 
Long out of print early classics from Stereolab are now re-released by the band with an extra disc of rarities: 'Transient Random Noise-Bursts With Announcements' and 'Mars Audiac Quintet'. We've also got two staggeringly great solo LPs from synth pioneer and Throbbing Gristle co-founder Chris Carter back in print: the punked-up classic 'Mondo Beat' and a later, more tripped out one called 'Disobedient'.
We close out with some biggies from the rap world. New CDs from Boogie, Schoolboy Q, and Rich the Kid, and the limited vinyl version of People Under the Stairs' swansong, 'Sincerely, The P.'
USED VINYL ALERT:
Heading downstairs for this week's Used Vinyl Alert, we welcome you with a deeply psychedelic bounty this time around. Rare and obscure psych LPs abound, many of which we hain't never seen before, from names like Druid, Carol and Dennis Coats, Thomas Edison's Electric Light Band, Front Page Revue, Ultimate Spinach, Karen Dalton, Unrelated Segments, Bedlam, Dave Dee, Jesse Davis, Autosalvage, Crystalline, Dark Skies, Dead Meadow, Prufrock, The Fool, the Tea Company, Tom & Dan, Phluph, The Motions, Blue Mountain Earth, Chrysalis, and TWO copies of an absolute classic from Tomorrow!
Quality jazz in the building from Michael White, Joel Futterman, Steve Tibbetts, Lonnie Smith, Chick Corea, Maynard Ferguson, Ahmad amal, Wes Montgomery, Grant Green, Dexter Gordon, and Sun Ra. Plus vocal records from Ella Fitzgerald, Frank Sinatra and a host of others.
Plenty of classics here this week including box sets from Bob Dylan and Neil Young, and LPs from Prince, Velvet Underground, Donovan, the Beatles, T Rex, Led Zeppelin, Pink Floyd, the Rolling Stones, Frank Zappa, U2, the Who, the Kinks, Richard Thompson, the Seeds, Fairport  Convention, Kiss, Dwight Twilley, the Doors, Bruce Springsteen, Sandy Denny, and CSNY.
Punky stuff is here from Rancid, the Mekons, the Sex Pistols, the Sonics, the Clash, Devo, Destroy All Monsters, and Sonic Youth, plus some newer stuff from Primus, Arcade Fire, Ty Segall, Quilt, Isis, and Limp Bizkit. 
Rare blues rolls in from Taj Mahal, Son Seals, Roosevelt Sykes, Hound Dog Taylor, Walter Horton, and Otis Rush. Brazilian and latin delights are in from Marcos Valle, Astrud Glberto, and Vi Velasco. And don't forget, the dollar bin is back and freshly beefed up!
USED CD ALERT:
The sounds is agitated this week: nervy early Talking Heads and Television, demented classics from the Cramps, the final yelps from Ig and The Stooges, and blistering punk from Death. We got a six-pack of individual titles from Lou Reed, including recommended Mother's Day gift idea "Metal Machine Music." To balance that out, look for glammy goodness from T. Rex and Slade, as well as the designer sounds of Roxy Music. We (I) got a fondness for Joe Walsh and it's good to see a pair of his from the James Gang days including the undeniable "Rides Again." There's more big dumb rock from Alice Cooper, Ted Nugent and Deep Purple and that's meant in an absolute complimentary way. There's always more jazz and this week that means multiples from Bill Evans, Duke and Trane, as well as "Headhunters" by Herbie Hancock as well as "Straight from the Gate" from the actual Headhunters splinter project, both eminently funky and surprisingly vital today. Lastly, look out for the soundtrack to "Vampyros Lesbos," the sleaze exotica-funk-jazz cult fave best known for accompanying the scene where Sam Jackson sits in the dark before getting iced in "Jackie Brown." Now, don't that take the cake.
NEXT STRICTLY DISCS MUSIC TRIVIA IS MAY 14TH:
Join us Tuesday, May 14th for Music Trivia at the High Noon Saloon. 

Test your music knowledge monthly at High Noon!

Registration starts 5:30 | First question at 6:00 PM
FREE | 21+

New prizes to the winning team each month and a cumulative prize for the top team of the year includes a golden ticket to every show at High Noon Saloon the next year! 

May 14 | June 18 | July 16 | August 13 | September 17 | October 15 | November 12 | December 17
SELL US YOUR CDS & LPS: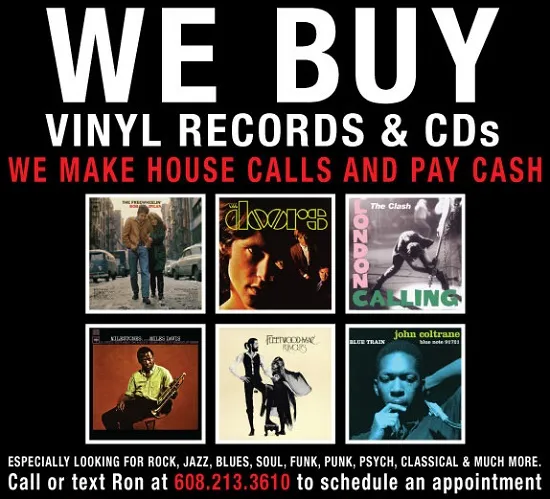 Ron, Ryan, Angie, Marty, Evan, Matt, Ben, Will, Ed, Isaac, Larry, Sean, Andy & Mark