April 18th, 2019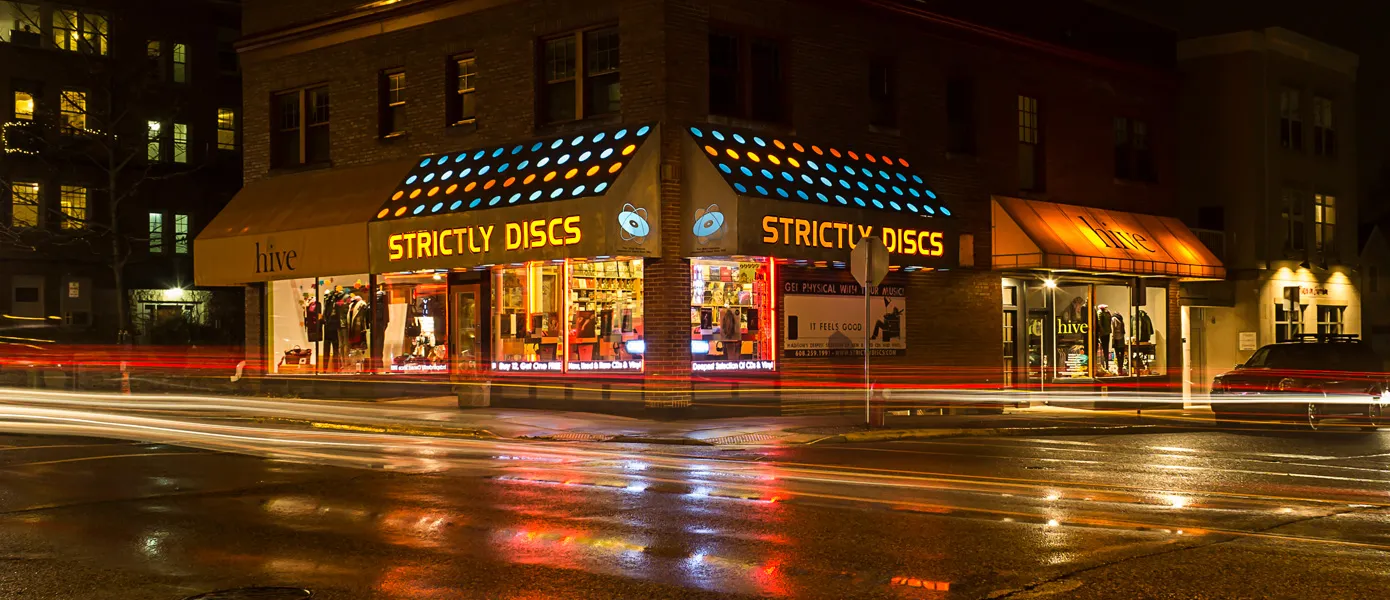 STRAND OF OAKS IN-STORE MAY 2ND 6PM!
Please join us Thursday, May 2nd at 6PM for a FREE in-store performance by Dead Oceans recording artist, Strand of Oaks.
NEW THIS WEEK AT THE SHOP:
First off, a mighty expression of thanks to all of you who came out on Record Store Day! It was our most successful RSD yet, and we owe it all to you. The line lasted just about all day, and we have to thank our friends at Colectivo, The Great Dane, One Barrel, Barriques, Bloom, El Grito, and New Belgium for making the waiting experience a bit more tolerable. Extra shout-out to the nice weather for coming through, as well. Lastly, a big, big thank you to our DJs Julian, Nate, Michael, Dan, Page and Erik for weaving such a broad, funky and driving soundtrack to our day. No matter when you stopped in on Saturday, you were really in for a musical treat, and it sure did keep us going!
We piece things back together this week with an interesting assortment of new releases, starting with new albums from contemporary rockers Diane Coffee and Cage the Elephant, a new record from UK agitators Fat White Family, and the latest album from songwriter Damien Jurado. 
Angelique Kidjo follows up her instantly classic reinterpretation of Talking Heads with a new disc that's a tribute to salsa legend Celia Cruz. 'Celia' reimagines ten of Cruz's best-loved songs with a lively afrobeat arrangement. Montreal-via-Japan duo Tamayuge deliver a stunning, un-placeable debut album of surrealistic melancholy with 'Baba Yaga'. 'Malam Minggu' is the name of an obscure early 90s compilation of music from the Sunda region of the island of Java that's just been released on vinyl for the first time. Full of lively and psychedelic gamelan-inflected pop, this is one of the finest compilations I've ever come across. 
Reissue time! In advance of the release of his final, posthumous album next week, we have two long-out of print albums from JJ Cale back on vinyl: 'Closer to You' and 'Guitar Man'. The newly-unearthed session from Townes Van Zandt that appeared earlier this year on LP, 'Sky Blue', is now here in the CD format. Talk Talk's landmark genre-leap 'Spirit of Eden' is back in print on LP, and we have new vinyl reissues of Opeth's 'My Arms Your Hearse' and the Disco Biscuits' 'Senor Boombox'. 
Dunno bout you, but I loooove live music. This week we have some killer early live CDs from The Fall (1980 and 1982 to be exact: Brix era!), plus a very jamming set from Professor Longhair, 'Live on the Queen Mary.'
You don't see records from Ian Carr and Nucleus turn up too often. Last time we had an LP in from the UK jazz-rock wizards it cleared three figures easily, and for good reason. A new 6 CD set called 'Torrid Zone' (sweet title) collects tracks from several Nucleus albums spanning 1970 to 1976, as the unit expanded on directions in jazz charted by Miles Davis' 'In A Silent Way' and John McLaughlin's 'Devotion'. The 1973 album from French cellist Jean-Charles Capon, 'L'Univers-Solitude', has been repressed for the first time ever. It's a lovely cello/percussion duo not to far off from the folk/jazz territory traveled by Brigitte Fontaine and Areski. Pianist and composer Maryanne Amacher sees her early 90s performance for double piano, 'Petra', released for the first time. 
With 4/20 just 'round the corner, it's the right time to revisit Linval Thompson's 1978 roots reggae tribute to herb, 'I Love Marijuana', back in print on audiophile vinyl with its gorgeous original cover art restored. 'Elektronik Turkuler', the monumental sophomore album from Turkish psych legend Erkin Koray is back in print on LP. We've also got copies of 'The Aegean Sea', the 1979 library jazz album from the trio of Haruomi Hosono, Takahiko Ishikawa and Masataka Matsutoya that's a sort of companion album to the 'Pacific' LP released a year prior, and showcases the tropical jazz/pop ambient side of Hosono to a T. If you've ever wanted to feel like you're in a fancy Japanese department store in the early 80s (lets see those hands!) then this is the way. 
Some real gems come our way in the ambient and electronic realms this week, starting with a breathtaking new album from Berlin-based abstractor Lamin Fofana. 'Brancusi Sculpting Beyonce' lives up to its title (honestly that might be the album title of the year right there) with an arresting mix of anxious, beastly beats and otherworldly dreamy passages. Finnish soundscaper Marja Ahti has a richly rendered new work of staticky ambience called 'Vegetal Negatives'. Bucharest producer duo Khidja have gained strength with each record, operating in a kind of John Carpenter-meets-Robert Palmer in the desert type mash-up, and now bring their skills to the dance institution DFA. The pairing of Amnesia Scanner & Bill Kouligas have achieved peak PAN-ness with their latest album 'Lexachast', which from my brief sampling sounds like the entire darkweb being dropped in a wood-chipper, complete with some terrifying cover art by a fellow named "Harm". 
On the hip-hop front, we have the vinyl editions of the latest from Ice Cube, 'Everythang's Corrupt', and Quelle Chris' 'Guns', and a lovely new beat tape from veteran producer Odd Nosdam. 'Mirrors' is a pleasingly weird, psychedelic trip of collaged boom bap.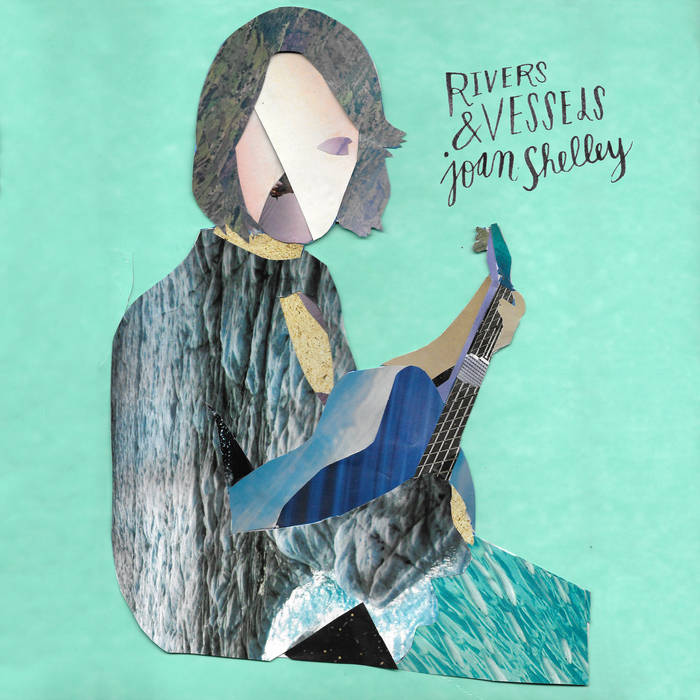 As is always our goal with Record Store Day each year, we don't have a lot of the exclusive releases left hanging around, with a few very strong exceptions! If you missed these, you still have a chance to pick up the reissue of Wolfgang Voigt and Jorg Burger's 1993 album as Ethik, the mighty Lee Scratch Perry's 'Back to the Ark' box set, the blazing combo of Otis Redding and Booker T live at Monterey Pop Festival, Herbie Hancock's proto-techno rarity 'Dedication', Joan Shelley's gorgeous EP of covers, and the psychedelic funk of James Brown arranger Dave Matthews' lone 1970 opus, 'The Grodeck Whipperjenny'. 
USED VINYL ALERT:


Heading downstairs for this week's edition of the Used Vinyl Alert, we have a couple points of order to get to first. Number one: the bargain bin is back! Not much costs a dollar any more. Not a coke, not a snickers bar, but we've got plenty of great cheapo LPs in here with nothing held against them except the slight ravages of time. Number two: in addition to the new LPs going out today, the New Arrivals section is still crammed full of the premium used selection we rolled out on Record Store Day. We had so many eye-popping, seldom seen LPs hit the floor that day that it didn't feel right to file them away so quick, so have a look.
As for what's new this week, it's quite a lot! We've got some coveted early Dylan and Beatles pressings, plus must haves from David Bowie, Prince, Van Morrison, Fats Domino, Rush, Harvey Mandel, Sir Doug, Steely Dan, Roy Orbison, Harry Nilsson, Yes, the Who, ELO, and Fleetwood Mac.
Psych, punk, metal and things in between come through from Judas Priest, Great Jones, Mashmakhan, Bangor Flying Circus, Iggy Pop, Morganmasondowns, Black Pearl, Bobby Whitlock, Chrome, Joan Jett, Warlock, Wall of Voodoo, REM and the Pixies.
Some stunners come through in jazz land this week, including some rare Miles Davis LPs including a lovely first press of 'Bitches Brew', some Gabor Szabo classics, collector pieces from Mingus, Monk, George Russell, and Roy Brooks, plus some heat from Hugh Masekela, Billy Cobham, Airto Moreira, and Jimmy Smith.
Lots of great soul this week including LPs from Curtis Mayfield, Earth Wind and Fire, Bo Kirkland, Betty Wright, Andrae Crouch, Mandre, Odyssey, Bootsy Collins, Luther Ingram, Bobby Womack, Bill Withers, plus hip hop from Jurassic 5 and Outkast, and blues from Johnny Winter, Lonnie Mack, and Barry Goldberg.
Folk and country rolls through from Kathe Green, Pete Seeger, Leo Kottke, Ry Cooder, Tony Joe White, Jerry Jeff Walker, Johnny Cash, Willie Nelson, and Waylon Jennings. Plus we've got a deep swath of soundtracks, exotica LPs galore, lots of selections from the Environments catalog, latin, reggae and afro-pop selections, and lots of interesting compilations across a number of genres.
Lastly, we've got contemporary jawns here from Smashing Pumpkins, Arctic Monkeys, Ratatat, Local Natives, Spoon, Awesome Color, Flaming Lips, Tycho, Jack White, the XX, Red Hot Chili Peppers, Coldplay, Explosions in the Sky, Circa Survive, the Shins, Foals, and Sigur Ros!
USED CD ALERT:
The esteemed and erudite Ryan is on vacation this week, so the task of previewing this week's fresh used CDs falls to me, Evan, who you may know from reading other parts of this email! A healthy dose of jazz CDs comes your way this week, including hot ones from Mingus, Ellington, Coltrane and Miles, plus some rarer titles from David Murray, Paul Motian, Fred Hopkins, Roswell Rudd, Kahil El-Zabar, and Bud Powell. Plenty on the early ska and reggae front as we roll into prime Reggae Enjoyment Season, including Bob and Peter, plus the Skatalites and Derrick Morgan and some killer comps. You know that ain't all, as I see some quality Blondie, Kesha, Carter Family, and Emmylou Harris discs in here!
NEXT STRICTLY DISCS MUSIC TRIVIA IS MAY 14TH:
Join us Tuesday, May 14th for Music Trivia at the High Noon Saloon. 

Test your music knowledge monthly at High Noon!

Registration starts 5:30 | First question at 6:00 PM
FREE | 21+

New prizes to the winning team each month and a cumulative prize for the top team of the year includes a golden ticket to every show at High Noon Saloon the next year! 

May 14 | June 18 | July 16 | August 13 | September 17 | October 15 | November 12 | December 17
SELL US YOUR CDS & LPS: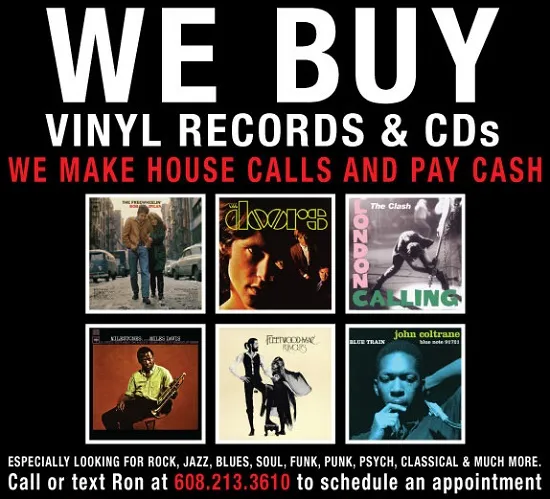 NOW HEAR THIS:
This isn't the spot to lay down odds on the third race. OTB is where Others Talk Back and give you the lowdown on what they've been feeling lately. This one's for the customers.
John Paul White – "The Hurting Kind" His days as a member of the Civil Wars are long behind him.  Their final album was released over six years ago.  And "The Hurting Kind" is his second solo album released since the Civil Wars broke up.   On this new album, Mr. White upped his songwriting skills by penning the strongest set of songs he has written since the Civil Wars.  The music is largely folk and country, but with an old-timey country feel to the proceedings.   And since his partner in the Civil Wars, Joy Williams, went electronic with her solo album in 2015, "The Hurting Kind" is the closest one is going to get to the classic Civil Wars sound.   This release shows Mr. White's talent still shines brightly. - Ted
Glen Hansard – "This Wild Willing" Mr. Hansard is perhaps best known for the soundtrack album tor the movie "Once," that he made with his girlfriend, muse and musical partner Marketa Irglova in 2007.  That romance and the music that they made is long gone.  Mr. Hansard has persevered musically since then and "This Wild Willing" is his third solo album in the space of four short years.  While those two former solo albums were sparse and quiet affairs, this new album is an explosion of sound and emotions.  While nominally folk based, the album is gorgeously and intricately produced.   Without a doubt, "This Wild Willing" is the most expansive and dramatic music Mr. Hansard has been involved with, even including his work with The Frames.   And "This Wild Willing" is quite simply one of the best albums Mr. Hansard has released. - Ted

Ron, Ryan, Angie, Marty, Evan, Matt, Michael, Ben, Will, Ed, Isaac, Larry, Sean, Andy & Mark