Record Store Day is Saturday April 13th!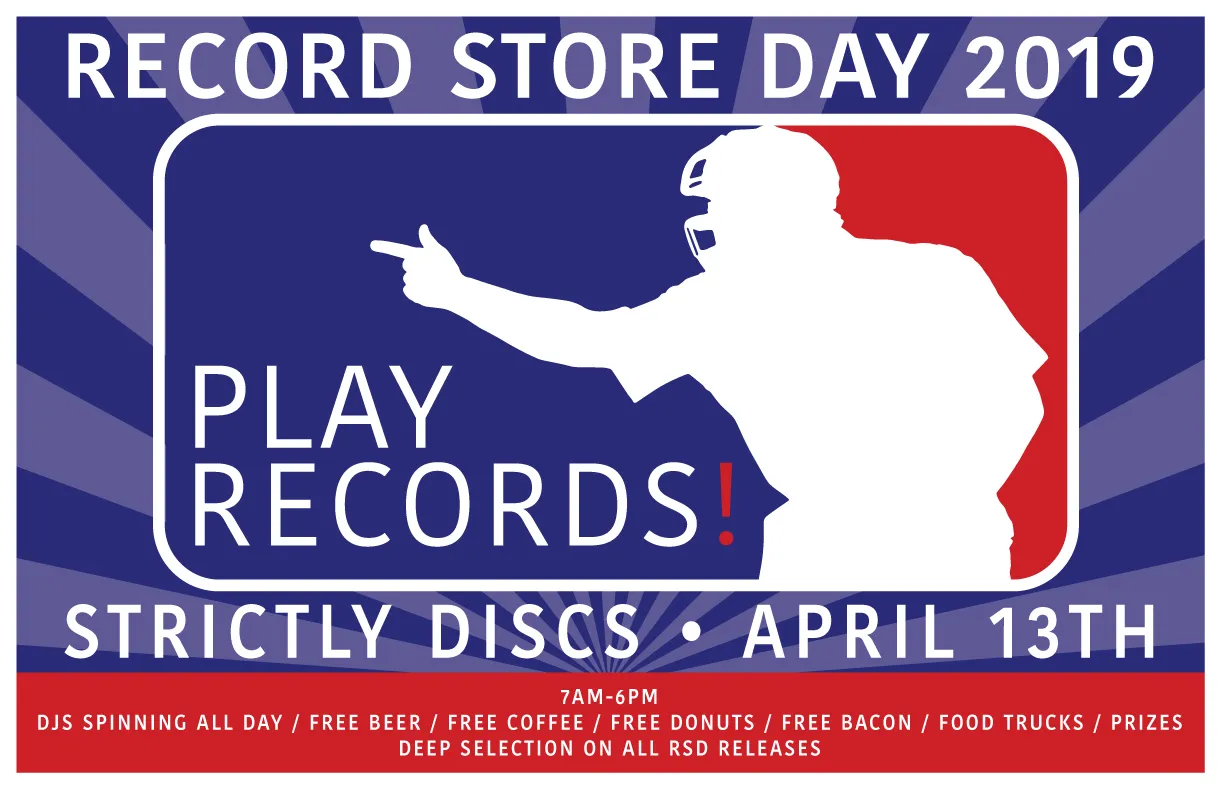 Launched in 2007 with the humble idea to recognize independent record stores, Record Store Day (RSD) has blossomed into a global phenomenon. The list of RSD vinyl†and CD exclusives continues to expand, as†more labels continue to throw open their catalogs to an appreciative audience that grows each year.†

Beyond the day-long frenzy, RSD exists to offer proof of the lively role record stores play in the community and a chance for folks on both sides of the counter to offer gratitude for each other. It's a capsule-sized snapshot of what this whole record world is about. Whether youíre a hardcore type who times their arrival for a spot at the front of the line or somebody who waits until the afternoon for a more leisurely experience, we hope youíll join us on Saturday, April 13th.
RSD AT STRICTLY DISCS:
It's true, on Record Store Day there's typically a line outside the shop all morning, just as there is at hundreds of other local shops across the country (and the world). But walk through this line, and you'll find ardent music fans of every stripe: young, old, male, female, seasoned pro and beginners. The line has come to symbolize the size, passion and staying power of both the physical music audience and the locally-oriented music community. Amidst the RSD crowds, we've seen musicians discussing upcoming gigs and tours, knowledgeable jazz heads giving high schoolers tips on the essentials, people meeting up for the first time "in real life" or for the first time in a decade, parents buying their kids their first new LPs, or better yet, a huge stack of 99 centers.
BUT FOR ME, EVERYDAY IS RECORD STORE DAY:
With all of the hubbub about "The Line" each year at Record Store Day, we thought it would be nice to remind everyone that your RSD experience doesn't just boil down to how early you line up. Each year, we've gotten better and better at targeting the items that are the most in-demand, so that we have as many copies as possible to go around, and also ensuring that we have the broadest selection of everything that's available. In short, we want to make sure that whether youre busting down the door at 7 am, or rolling in by the end of the day, you're still looking at quite the spread. In some degree, this day is about our regular customers, for whom just about every day is Record Store Day, and we want you to know you are welcome to stop through any time. Enjoy the digs, the beers, the sounds of the local DJs, and just hang out!
RSD USED VINYL ALERT:
In addition to the spread of Record Store Day exclusives, we will also be celebrating with a very special selection of 1200+ fresh used records. The record gods have smiled on us with some exciting finds over the past year, and we will be culling from these recent collections for a batch of records going out on Saturday the 13th at 3PM. More details about this round of LPs will go out in the final email before RSD.
WHAT IS HAPPENING AT STRICTLY DISCS ON RSD:
Record Store Day is a day crammed full of records, so naturally we've got a full schedule of entertainment for your listening and imbibing enjoyment as you browse all of the many new arrivals. Our DJ lineup this year will take you on a journey through sound, with lively sets of dance, funk, jazz and psych rock all morning and afternoon, bookended by two of our favorite chillers to start and end things on a more relaxing note.

7 - 9AM - Julian Lynch, solo musician and Real Estate guitarist: mellow morning moods
9-11:30AM -†DJ†Nate Zukas, Great Dane brewer: disco and house
11:30-2PM -†Michael Bell, local record collector: soul, jazz and funk
2-4PM - Dan Donahue and Page Campbell, local musicians: psych-pop and krautrock
4-6PM - Erik Kramer, Anthropocene Recordings: mellow evening moods


Our doors open at 7AM!
AND SPEAKING OF WHEN THE DOORS OPEN...
The morning will get started right this year with FREE TREATS courtesy of our neighborhood friends.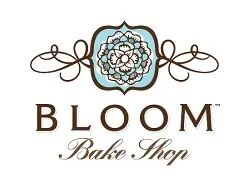 Barriques is cooking up our traditional chili-rubbed, half-dipped in chocolate bacon. Bloom Bakery is bringing over one of their specialties, (gluten free) sweet potato doughnuts, and Colectivo is supplying the caffeine with free hot coffee! Things are looking up!


Plus, El Grito will roll through at midday selling their amazing lunch tacos!
STRICTLY DISCS/RSD SPECIALTY BEER:
Every year The Great Dane collaborates with Strictly Discs to brew a beer in celebration of Record Store Day, and this year it's the Oranje Crush Saison. We will be serving this up starting at 7AM! Fruit is part of a balanced breakfast, right?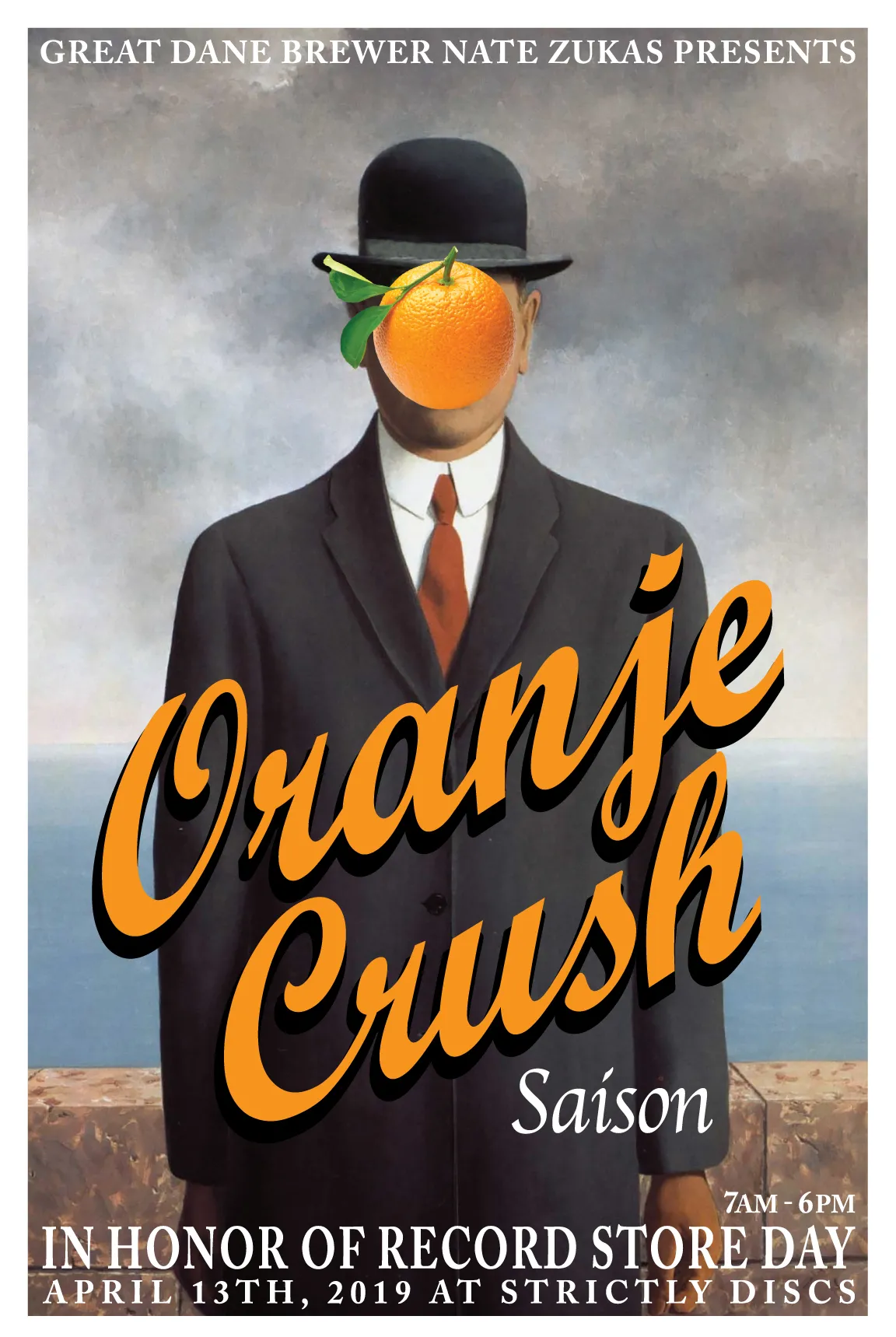 WIN A TURNTABLE:
In celebration of RSD 2019, the Great Dane is giving away a Pro-Ject Debut Carbon turntable (valued at $400). For your chance to win, all you gotta do is a little social media-izing:
1. Post a picture of you and the offiicial RSD beer Oranje Krush at Strictly Discs on the 13th.
2. Tag†@greatdanepub†AND†@strictlydiscs†
3. Use the hashtag†#GDXSD
The winner will be chosen on April 13th and must be able to pick up the turntable at†at Strictly Discs†before 6PM on the 13th.
TAKING OVER THE TAP NEXT - ONE BARREL BREWING COMPANY:

What if we kick the keg? We've got a plan. One Barrel Brewing, another one of our favorite brewers in town, has stepped up to supply those crucial mid-day beers with a keg of their most popular brew, the Commuter Kolsch.
NEW BELGIUM BEER TASTING:
Last but certainly not least, we will be pouring up a variety of award winning beers from New Belgium Brewery to close out RSD 2019!
PLUS

Loaded grab bags for the first 200 customers†FREE†with every RSD purchase. Each of these will include a coupon good for a free Pizza from Pizza Brutta (yum!).
PLUS


Enter to win AWESOME prizes, including:†


Gift Certificates & Prize Packs from our friends & neighbors at: Hive, Brasserie V and Monroe Street Framing

Oodles of concert tickets from the good folks at the Sylvee, Majestic Madison, Barrymore Theatre and High Noon Saloon


PLUS MUCH MUCH MORE!
WHAT DID YOU PICK UP ON RSD?
We're partnering with our friends at The Sylvee to†give away a $100 Sylvee giftcard + a $100 Strictly Discs giftcard!
Let's be real, you're going to show off your haul on Instagram anyways. All you have to do to enter is use†#StrictlySylveeRSD†and tag us in your photo on Record Store Day. Make sure you follow @TheSylvee and @StrictlyDiscs while you're at it!

†† ††
THE LIST:
For all details on pressing quantities, production credits, alternate versions, color vinyl, and other record datum, please refer to the Official Record Store Day list of releases, located at†www.recordstoreday.com
A FEW REMINDERS:
We do not buy used CDs or LPs on Record Store Day.
We do not accept coupons for Record Store Day releases.
Record Store Day titles do not count towards the Buy 12 Get 1 Free program.
Record Store Day items are limited to one per person.

Ron, Ryan, Angie, Marty, Evan, Matt, Michael, Ben, Will, Ed, Isaac, Larry, Sean, Andy & Mark