April 4, 2019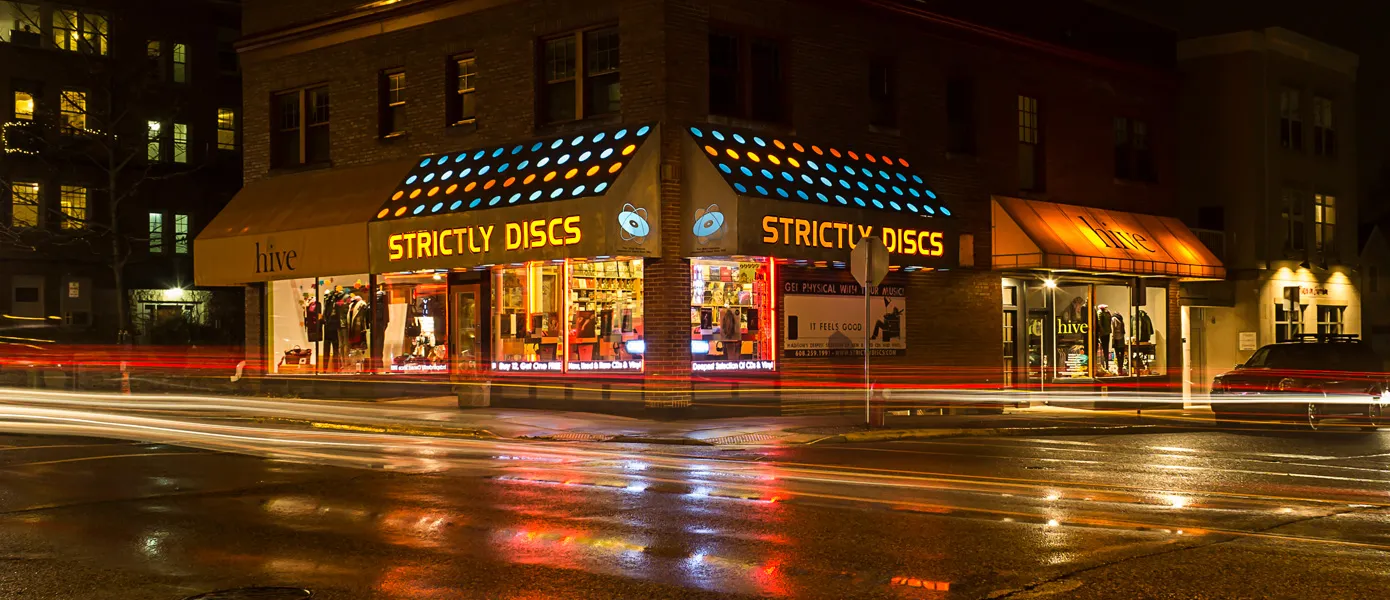 RECORD STORE DAY 2019 IS APRIL 13TH - SAVE THE DATE!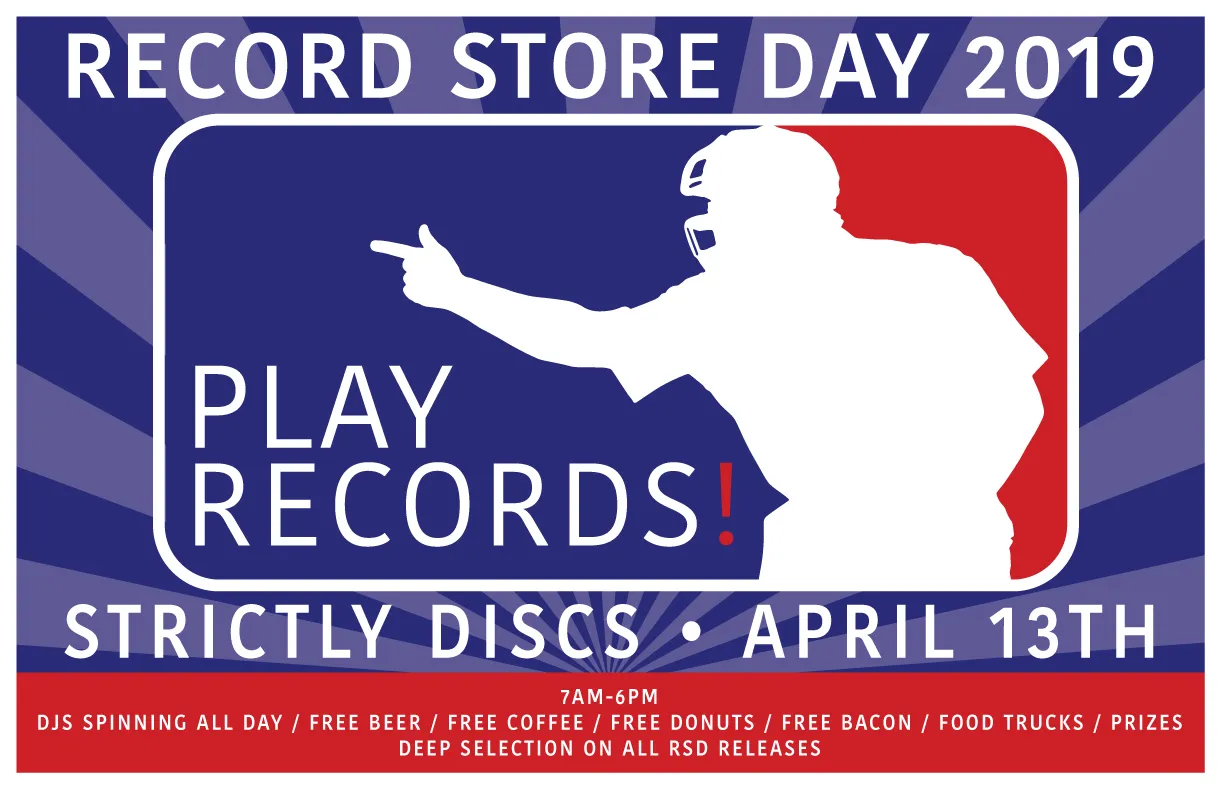 NEW THIS WEEK AT THE SHOP:
As Record Store Day draws near, we have a slight dip in the quantity of new releases hitting the floor, but they easily make up the difference in their quality. Top-ranked this week is the latest album from Weyes Blood, called 'Titanic Rising'. The seemingly-limitless talent of Natalie Mering has already found an absurd number of outlets in her young life, from the Grouper-esque murk of her early albums, to the folk revival styles of her 2014 breakout album 'The Innocents', and on to the glammy pop of 2016's 'Front Row Seat to Earth'. Mering's latest feels like a summing up of all these musical approaches and more; a Proustian elegant, lushly-drawn autobiographical opus of swirling synths, strings and piano accompanying her baleful soprano, sounding like Linda Perhacs' 'Parallelograms' if it were recorded at the same sessions as 'Rumours'. Produced by Foxygen's Jonathan Rado, 'Titanic Rising' shares a shambolic resplendence with some other recent projects he has helmed, like Papa John Misty's 'God's Favorite Customer' and the latest from the Lemon Twigs, but Weyes Blood stands alone, her expressionism unparalleled by anyone else on the modern scene. And speaking of mods, we've got a stunner of a new self-titled album from Chris Cohen, former longtime guitarist of Deerhoof. Cohen crafts subtle, lowkey pop-psych with an effortlessness that's always led me to assume he's the envy of his peers and, sure enough, this new record comes with a sticker of loving quotes from Dean Wareham, Hand Habits, Mac Demarco, Robin Pecknold and Cass McCombs. What, Eleanor Friedberger wasn't available? Oh wait, she's on here too. Haven't been able to turn this one off lately!
Big releases on the hiphop front this week include a new LP from Lil Baby and Gunna called 'Drip Harder'. Crossover darling Khalid follows up his massive debut with 'Free Spirit'. That's here on CD only for now, with an LP coming at the end of May. From the underground we have the latest disc from Quelle Chris; 'Guns' takes on the American gun epidemic with his characteristic candor and humor. 
Chicago Krautrock torchbearers Disappears recently morphed into a new group called FACS, and we have a scorcher of a new LP here called 'Lifelike'. DC punk sensations take their taut agitation in a more pop direction on 'The Seduction of Kansas', ahead of their visit to Madison in a couple of weeks. 
Next up is a special one that I've had a small hand in getting out into the world: the 1982 album from the Milwaukee duo of Chris Spheeris and Paul Voudouris called 'Passage'. Composed on request for a biofeedback company helping patients experiencing nervous disorders, 'Passage' was intended only for clinical use and was not widely distributed on LP, which is a shame, as it's easily one of the best American ambient albums ever recorded. Moving from its initial frenetic moments to its blissful sidelong conclusion, 'Passage' is truly a journey in sound, captained by musicians un-versed in the standard tropes of the New Age movement. Along with my partner and former SD coworker Zack Stafford, we've reissued this LP jointly with the UK label Emotional Rescue, and copies will be available in the store while the limited supply lasts! On a similar, albeit funkier note, another private-press synth delight is here via the Numero Group from a Philadelphia musician named Chasman, who released 'Synth-E-Fuge' himself in 1983. 
Two absolutely stunning ambient albums land in the shop from the Great White North this week, starting with the LP release of 'Beautiful You' from Vancouver producer Khotin. Lilting keys, hints of percussion and bending guitars decorate this supremely relaxing album, whose occasional bits of ghostly voicemail menu sounds will give you more than a passing reminder of Boards of Canada. Montreal group New World Science (a unit that includes class producers like Priori, Ex-Terrestrial and Ramzi) bequeath an incredibly chill debut album that channels Jon Hassell and Paul Horn into an abstract sonority bath. 
More fun from the electronic world this week includes a new collaborative album between the American duo Visible Cloaks and the Japanese musicians Yoshio Ojima and Satsuki Shibano called 'Serenitatem', a fresh volume of munched techno from Black Dice's Eric Copeland, and an absolutely perfect EP of richly detailed breakbeat techno from up and coming female producers Roza Terenzi and D. Tiffany.
Singer-songwriter Sara Bareilles takes a break from several years spent working on her Broadway musical 'Waitress' with a new album called 'Amidst the Chaos', which reflects on the last couple *totally normal* years of life in America. Veteran soul singer Lee Fields proves he's still the real deal with a new album called 'It Rains Love'.
The relatively neglected middle period of the Bob Dylan discography gets tended to this week, with vinyl reissues of 'Pat Garrett & Billy the Kid', 'Street Legal', and 'Planet Waves', plus we've got a reissue of the smoking self-titled Small Faces album.
We end with a couple more well-needed LP reissues. Ministry's 1983 synth-pop debut 'With Sympathy' is so reviled by bandleader Al Jourgensen, he's been said to snap copies in half whenever he comes across them. He will have a little bit more work to do now, as that's just been repressed. Son Lux's 2008 debut 'At War With Walls & Mazes' turned a lot of heads on its first release, and served as a bit of a harbinger of the decade of lush, unassuming art pop we're living in now. That one's back in print, as well as the 1991 overlooked beauty of David Sylvian's 'Rain Tree Crow', which finds the jazzrock auteur sounding more like his compatriate Mark Hollis than ever. 
USED VINYL ALERT:
Heading downstairs for the Used Vinyl Alert, we're coming to you with some serious New Arrival weaponry this week! Increase your core temperature with especially potent molten slabs from the worlds of jazz, punk, psych, soul and more.
Let us begin with the soul. This week brings certified SD classics from big names like Marvin Gaye, Sly Stone, War, Al Green, Aretha Franklin, Donny Hathaway, Prince, and Ray Charles, plus a whole lot more that we don't often see, from names like Archie Bell, New Edition, Ready For the World, the Drifters, Mtume, Moroder, Syl Johnson, Jimmy James, Harold Johnson, Margie Joseph, Bessie Griffin, William Bell, Richard Evans, Carolyn Franklin, Otis Clay, Solomon Burke, Chocolate Milk, James Cleveland, and some assorted gospel LPs, plus we've got comedy and music from names like Redd Foxx, Richard Pryor, Dick Gregory, and Pigmeat Markham.
We've tapped a deep vein of 80s/90s underground, punk and early indie this week, with hard to find LPs from the Replacements, Talking Heads, the Crabs, the Pastels, Public Image, Beat Happening, the Smiths, Bikini Kill, Man or Astroman, Devo, Blondie, English Beat, Prefab Sprout, Operation Ivy, the Misfits, the Peechees, Jane's Addiction, the Feelies, NIN, the B-52, Sex Pistols, Sham 69, the Plasmatics, and 999.
Plenty of collectible standards in the mix from the Beatles, Pink Floyd, the Stones, Queen, George Harrison, Bob Dylan, the Grateful Dead, the Who, the Band, Frank Zappa, Led Zeppelin, Love, David Bowie, Velvet Underground, the Doors, Jimi Hendrix, Joni Mitchell, Buddy Holly, and Bruce Springsteen, plus several from Sir Douglas, Whitesnake, Spirit, Randy California, the Allmans, Harry Nilsson, Traveling Wilburys, INXS, JJ Cale, Donovan, Santana, Moby Grape, and the Zombies! 
Some lesser known rare psych is here from names like Squeezer, Stillrock, Wynder K Frog, Skin Alley, Mahogany, Laurie Kaye Cohen, and Richard Twice, plus blues from Professor Longhair, Dr. John and Howlin Wolf, and folk from Mickey Newbury, Leo Kottke, Fraser & Debolt, John Fahey, and Roscoe Holcomb. 
Quality jazz in the house from folks like Thelonious Monk, Charlie Byrd, Horace Silver, Chick Corea, Keith Jarrett, Pat Metheny, Gabor Szabo, Dave Brubeck, Paul Bley, Miles Davis, Rahsaan Roland Kirk, James Moody, and Ronnie Foster, plus some killer latin jazz, and some reggae classics from Burning Spear, Toots & the Maytals, and Black Uhuru. 
Last up we have a deep selection of classical and soundtracks, electronic stuff from Tangerine Dream, Laurie Anderson, Brian Eno, Ray Lynch, and Robert AA Lowe, and some newer releases from Mt Eerie, Sam Prekop, Julian Casablancas, Steve Malkmus, Sharon Van Etten, Tool, Vampire Weekend, Greta Van Feet, Ex Hex, and Deer Tick! Ouch!
NEXT STRICTLY DISCS MUSIC TRIVIA IS MAY 14TH:
Join us Tuesday, May 14th for Music Trivia at the High Noon Saloon. 

Test your music knowledge monthly at High Noon!

Registration starts 5:30 | First question at 6:00 PM
FREE | 21+

New prizes to the winning team each month and a cumulative prize for the top team of the year includes a golden ticket to every show at High Noon Saloon the next year! 

May 14 | June 18 | July 16 | August 13 | September 17 | October 15 | November 12 | December 17
SELL US YOUR CDS & LPS: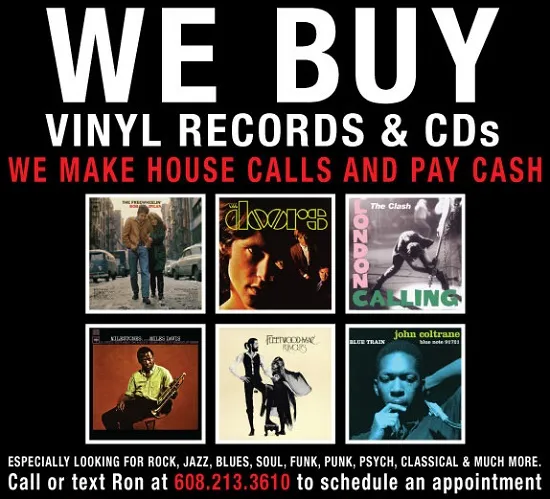 NOW HEAR THIS:
This isn't the spot to lay down odds on the third race. OTB is where Others Talk Back and give you the lowdown on what they've been feeling lately. This one's for the customers.
Steve Earle & the Dukes – "Guy"  This album is a tribute to Guy Clark who died in 2016.  Mr. Clark has been described by many fans and critics as one of America's greatest songwriters ever.  It is fitting that another master songwriter, Steve Earle, has put together this tribute album.  It appears that a great songwriter like Mr. Earle knows how to play up the strengths of another songwriter's songs.  Mr. Earle knows when to play tough or tender depending on the mood and the lyrics of each song.  "Guy" has sixteen of some of the best songs written in the last forty to fifty years.  Plus, in Mr. Earle, the album has a master interpreter who makes those songs live and breathe the way Mr. Clark intended them to and also to reveal the songwriting genius who wrote them. - Ted
Son Volt – "Union"  Jay Farrar has been making records since 1990.  He did four albums with Uncle Tupelo, four solo albums, several one-off projects and "Union" is the ninth Son Volt album.  One could say that Mr. Farrar was one of the creators of alt-country which arose from the ashes of eighties cow-punk.   But with all his different projects and bands, Mr. Farrar has maintained a high level of professionalism and consistency in both songwriting and production.  Mr. Farrar has never made a bad album, nor should I say a boring one.  "Union" is simply another gem of an album.   It has some of his best songwriting in the last few years and makes a powerful statement in so many ways.  The listener knows what to expect with a Jay Farrar album, and "Union" is no different than the rest. - Ted

Ron, Ryan, Angie, Marty, Evan, Matt, Michael, Ben, Will, Ed, Isaac, Larry, Sean, Andy & Mark