March 28, 2019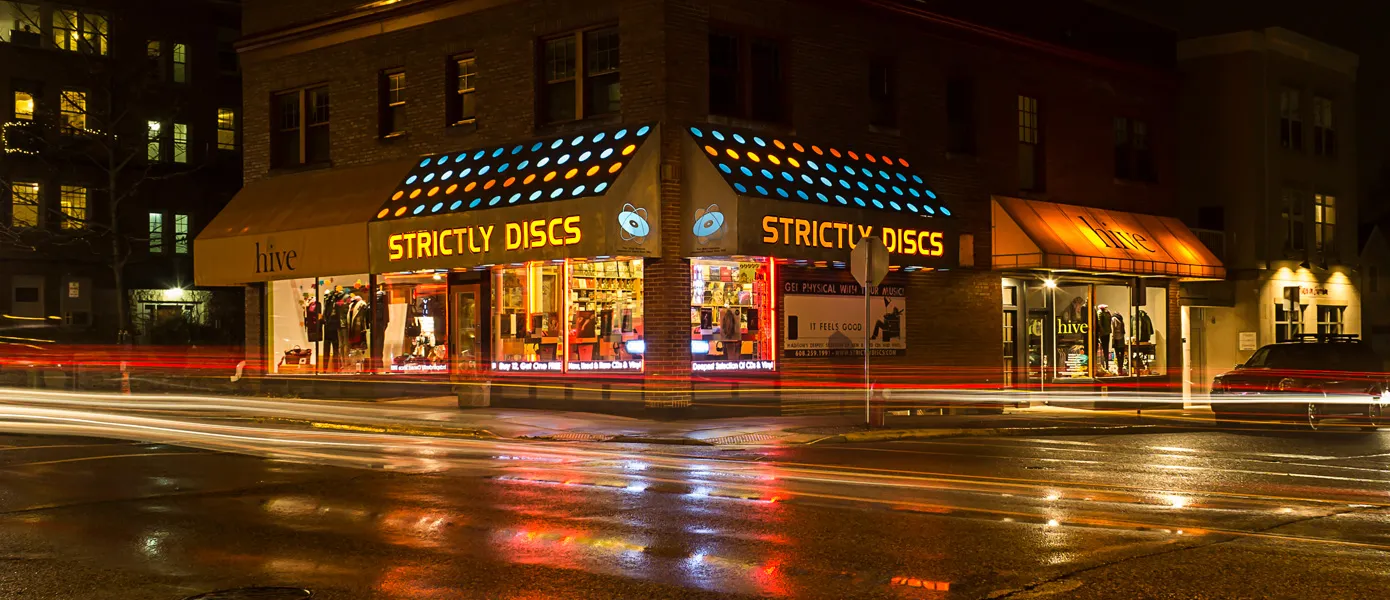 RECORD STORE DAY 2019 IS APRIL 13TH - SAVE THE DATE!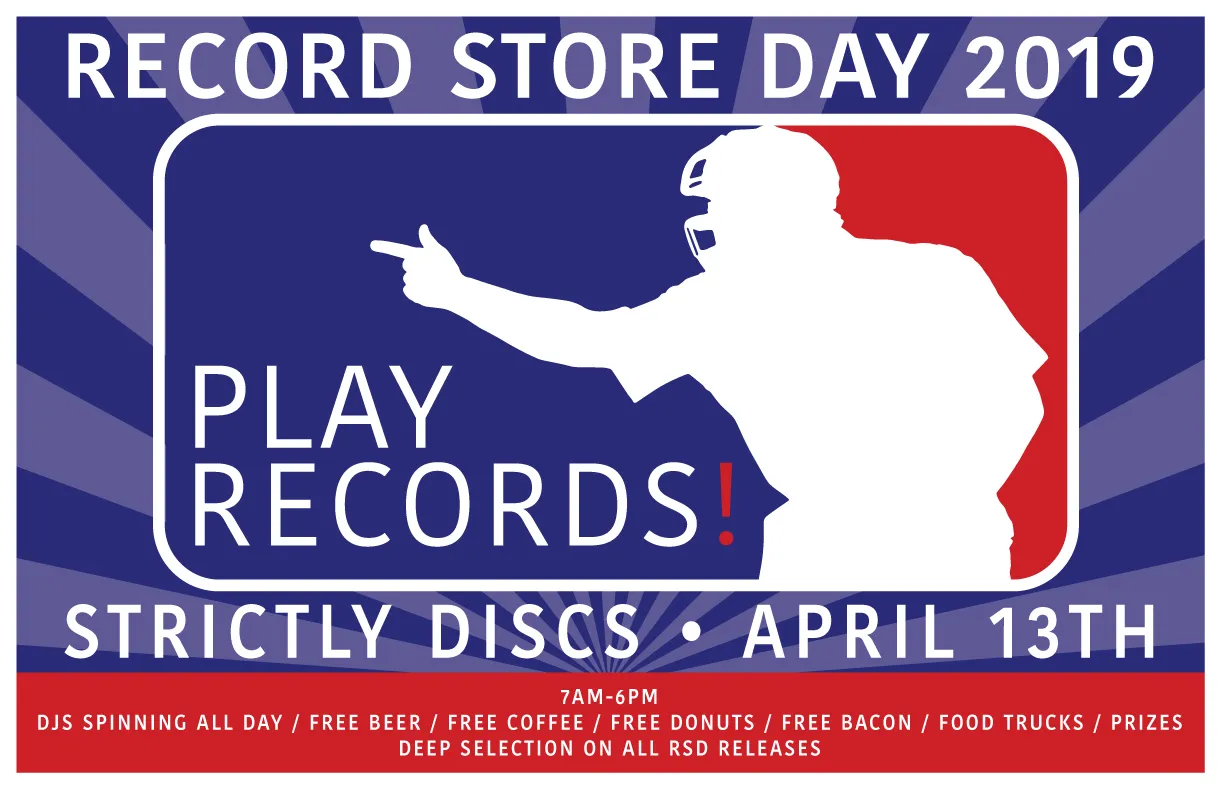 NEW THIS WEEK AT THE SHOP:
Decades on from when they were recorded back in 1972, an entire album's worth of unheard Marvin Gaye recordings are finally being released on vinyl. The tune 'You're The Man' was issued as a 45 in '72, following the runaway success (three #1 singles!) of 'What's Goin On'. Even more pointedly political, the single was not a chart hit, and caused Gaye to reconsider releasing the rest of the material he'd been working on alongside it. His sudden stardom had brought him to the brink of internal, philosophical conflicts that would mark the rest of his all too brief career. In the 21st century, no vault stays closed for long, and at last we get to hear this missing link in the discography of one of America's most compelling pop stars. And speaking of discographies, we add another piece to that of the late great John Coltrane with a sparkling new 5 disc box set. 'Coltrane 58' documents his breakout year in full, capturing all of his sessions for the Prestige label, as his performances first began to attract wider attention. 
Some big albums from long-tenured names in alt-country come to us this week. The Mekons are back with 'Deserted', and we've got a new one from a revitalized Son Volt called 'Union'. Steve Earle reconvenes his group the Dukes for a rollicking new album called 'Guy', which is a tribute to his longtime friend and mentor Guy Clark. And speaking of under appreciated Texas boys, we've got a stunning collection with unreleased material from the early country-rock crossover legends Uncle Walt's Band. I'd never heard these guys before and this one grabbed me in the heart almost instantly!
Open your mind and relax your extremities for a trio of new records that don't sit neatly in just one genre. First up, a new recording of Henryk Gorecki's 'Symphony of Sorrowful Songs', performed by Beth Gibbons and the Polish National Orchestra. Put Gorecki and the Portishead frontwoman together in a sentence and I'm already very much on board, but I'm here to say that the fruits of this collaboration are even more powerful than you can imagine. Gibbons has trained her trademark howl into an even more potent, concert-hall appropriate operatic force, and the orchestra, led by none other than Krzysztof Penderecki, is supple and multi-dimensional. This one's in the house in a standard and a deluxe edition with a live performance DVD. Decades into his career subliminally inserting his ambient guitar/noise/pop into the mainstream consciousness, Austrian musician Christian Fennesz is back with a stunning new disc called 'Agora', and it's sounding like his strongest since his 2001 high water mark 'Endless Summer'. Two generations of North Carolinian musical heroes collab on 'New Rain Duets', a lovely album of pastoral drift from harpist Mary Lattimore and Mac McCaughan of Superchunk. 
Fresh releases from the rap and pop worlds come to us this week from Offset,
a new duo of Choosey and Exile, and a very eagerly anticipated new album from Billie Eilish, whose middle name, I'm just now seeing, is 'Pirate'. 
Slam-dancing industrial hip-hop/hardcore group Show Me The Body lay waste with a killer sophomore album called 'Dog Whistle', a strangely compelling blend of Unsane and ICP. Texas poppers White Denim are back with "Side Effects', a new album in the house on limited clear vinyl. Ty Segall and his Freedom Band grace us with a new live album called 'Deforming Lobes'.
New Ben Folds material for your earholes this week with 'Live at Myspace'. What's a Myspace? Well, sometimes when a man and the internet love eachother very much, they get together and make a special thing called 'social media'. And sometimes that social media invites musicians inside of it to play exclusive live performances that make it seem more relevant. Snark aside, this first and last episode of 'Live at Myspace' features Ben Folds in peak form, playing a lot of songs that don't appear on any of his albums. Luther Dickinson emerges from his Mississippi lair with a new project called Sisters of the Strawberry Moon, with guest vocalists like Amy Helm and the Birds of Chicago.
Archive beauties from Sub Pop this week! We finally get to hear the 2008 debut from hushed folkies Luluc, 'Dear Hamlyn', on vinyl for the first time. 150 years since it's release, scratch that, 15 years since it's release, we have an expanded edition of Iron & Wine's breakout album 'Our Endless Numbered Days', with an extra discs of demos and unreleased tracks. 
Syrian/Armenian experimental pop producer Karyyn releases her 'Quanta Project', a disc of filleted electronics somewhere in between the styles of Holly Herndon and Rosalia. The Optimo label drops a crushing new compilation called 'Weaponise Your Sound', which champions a stunning crop of younger, female-identifying musicians across the realms of post-punk, techno, and ambient. Deep house diva Jayda G has a bracing new album for Ninja Tune called 'Significant Changes', which we are sure to be hearing a lot about this year.
A potent new entry in the Strut label's long-running Nigeria 70 compilation series is here. 'No Wahala' collects 12 can't-miss tracks of 70s and 80s high life and afro funk. 
Pulo NDJ's 'Desert to Douala' is a fascinating document of electronic and traditional music from Chad, performed by producer Nickodemus and an array of young musicians from N'Djamena. 
A pair of new jazz releases this week come from Joe Lovano and Joshua Redman.
German musician Kilchhofer wowed us with his stunner of an album 'The Book Room' last year, which winded a truly unique path through smudged textures and elliptical rhythms. He returns this week in duo form alongside Swiss producer Michael Anklin for another killer album of feverish ambient. Elusive Serbian musician Abul Mogard collects some of his greatest remixes (which often depart so far from the original material that they remain remixes in name only), on a whopper of a double LP. Ultimate record digger and head flipper Floating Points delivers the latest installment of the Late Night Tales compilations. 
Reissues come to us from all over the globe this week, starting with an incredible 1980s exercise in vocal work and tape loops from Alvin Curran called 'Canti Illuminati'. Dome, the mercurial side venture of Wire's Bruce Gilbert and Graham Lewis, see their iconically strange 1980 debut album of buried guitar and strangulated vocals return to the LP format. Asian Dub Foundation's groundbreaking ragga/DnB crossover album 'Rafi's Revenge' gets an expanded reissue for its 20th anniversary. 'Japanese Girl', the 1977 debut album from vocalist Akiko Yano, is repressed on LP for the first time, a very cool blend of jazz, blues and psychedelic pop, Japan-style. Frank Zappa's 1976 live opus 'Zappa in New York' is given a deluxe, expanded vinyl reissue, and lastly, we have a new pressing of the incomparably nimble jazz guitarist Gabor Szabo's classic album '1969'!
USED VINYL ALERT:
Heading downstairs for this week's Used Vinyl Alert, an eclectic selection of records both classic and obscure awaits you.
In addition to some seldom-heard names like Becky Mello, Soup, Pepper Tree, Split Level, and the Cherry People, we have a vast assortment of genres outside of jazz and rock this week, including a very intriguing assortment of children's LPs, some latin, nuyorican jazz, and cha cha, Brazilian folk and pop, Indian traditional music, Spanish classical, Irish folk, electronics from Tangerine Dream and Gil Melle, reggae from Dennis Brown and Bob Marley, hip hop from Coolio and Jay Z, newer indie from Courtney Barnett and Bright Eyes, plus a slew of folk and country including Leo Kottke, Willie Nelson, Johnny Cash and many, many more.
The jazz realm has much to offer this week, including LPs from Dave Brubeck, Keith Jarrett, Flip Phillips, Illinois Jacquet, John Coltrane, Roy Ayers, Lester Young, Herbie Hancock, Coleman Hawkins, Anita O'Day, Willie Bobo, Reuben Wilson, Phil Upchurch, Kenny Burrell, Terry Gibbs, Charles Earland, Andrew Hill, Cecil Taylor, and Albert Ayler.
Some big scoops in the classic rock realm this week, including rare boots from The Who and Jimi Hendrix, some highly collectible early Bob Dylan mono pressings, plus must haves from Van Morrison, David Bowie, Tom Waits, Queen, the Grateful Dead, Led Zeppelin, the Doors, ELO, Fleetwood Mac, Black Sabbath, Jeff Beck, Eric Clapton, the Animals, Marianne Faithfull, Blue Oyster Cult, Phil Collins, Monkees, Jethro Tull, the Ides of March, Little Feat, Gordon Lightfoot, Wishbone Ash, Bob Seger, Link Wray, Paul Simon, Joan Armatrading, Little RIchard, Caravan, U2, Bauhaus, Talking Heads, Violent Femmes, and the Eurythmics.
We close with a smattering of soul, including LPs from the Isley Brothers, Tyrone Davis, Aretha Franklin, Kool and the Gang, James Brown, Ray Charles, Young Holt Unlimited, Sweet Inspirations, Stevie Wonder, and Sade!
USED CD ALERT:
It's buffet-style this week, so there's something for everybody and cue the outrage for aggrieved customers expecting third wave ska and get that out of the way. Let's go ladies first, which really should be SOP, amirite? We have multiple titles from My Brightest Diamond, Camera Obscura, Laura Viers, and Joni Mitchell, along with loosies from Lorde, Patty Griffin, Gillian Welch and Sleater-Kinney. Don't worry Men's Rights advocates, we got something for you, too including stalwarts like Bowie, Floyd and Dylan, as well as taster's choice selections from critical darlings like Uncle Tupelo("Still Feel Gone" and "No Depression"), Fleet Foxes, Replacements ("Let It Be") and Husker Du ("Warehouse"). The jazz re-up may not be as voluminous but the quality remains. Impulse work from JJ Johnson, McCoy Tyner, Freddie Hubbard and Sonny Rollins dominates, while the stray shot of choice is store godhead Ivan "Boogaloo Joe" Jones' "Legends of Acid Jazz Volume 1," an album we've been jamming for damn near a quarter of a century here. Lastly, we have a quartet of stone hip-hop classics: Beastie Boys "Paul's Boutique"; A Tribe Called Quest "Low End Theory"; Dr. Dre "Chronic"; and Public Enemy "It Takes a Nation of Millions." That's a spicy meatball, right there.


NEXT STRICTLY DISCS MUSIC TRIVIA IS APRIL 2ND:
Join us Tuesday, March 19th for Music Trivia at the High Noon Saloon. 

Test your music knowledge monthly at High Noon!

Registration starts 5:30 | First question at 6:00 PM
FREE | 21+

New prizes to the winning team each month and a cumulative prize for the top team of the year includes a golden ticket to every show at High Noon Saloon the next year! 

April 2 | May 14 | June 18 | July 16 | August 13 | September 17 | October 15 | November 12 | December 17
SELL US YOUR CDS & LPS: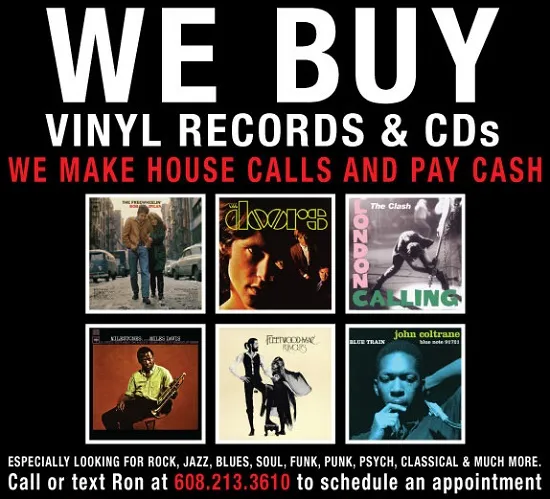 NOW HEAR THIS:
This isn't the spot to lay down odds on the third race. OTB is where Others Talk Back and give you the lowdown on what they've been feeling lately. This one's for the customers.
Andrew Bird – "My Finest Work Yet"   For once, a performer gets the title completely right.  "My Finest Work Yet" is quite simply his best album to date.  Mr. Bird has been releasing album since 1996, both with Bowl of Fire and solo.  He has released many fine albums in those twenty-three years, but this album is one of those perfect albums that a performer may release once or twice is a career.   The songwriting is great; the execution of the material is dazzling; even his infamous whistling is a perfect counterpoint to the material.   Due to the excellence of the album, "My Finest Work Yet" will obviously be on a lot of lot of best of 2019 lists.  This album really deserves any accolades it receives.  Yes, it really is that good. - Ted
Strand of Oaks – "Eraserland"  Strand of Oaks is basically Tim Showalter.  He has been releasing albums since 2009 under that moniker.  Prior to "Eraserland,"  Strand of Oaks has released six albums of indie rock/psychedelica with hints of folk rock and alt-country.  Mr. Showalter went through a lot of tumult before recording this album.  He had marital problems, substance abuse problems and he was involved in a serious auto accident.  Due to the weight of those problems, this album almost didn't get recorded.   Each album before "Eraserland" was good (but not great) but each showed promise.  What was missing, however, was the razor-sharp ability to identify the best part of his work and focus on bringing that to the fore.  That focus is present on this album.  Perhaps having most of the members of My Morning Jacket as his backing band helped in that regard?   But perhaps his troubles and their inherent emotions somehow spotlighted what was best in his music and he proceeded accordingly.  "Eraserland" is quite simply the best music of his career.   "Eraserland" is wide-screen and in Technicolor while his prior albums were in fuzzy black and white.   I hope that Mr. Showalter will produce another album as good as "Eraserland" in the future.  But I also hope that Mr. Showalter doesn't have to go through the turmoil her did to make this album. - Ted

Ron, Ryan, Angie, Marty, Evan, Matt, Michael, Ben, Will, Ed, Isaac, Larry, Sean & Andy