March 21, 2019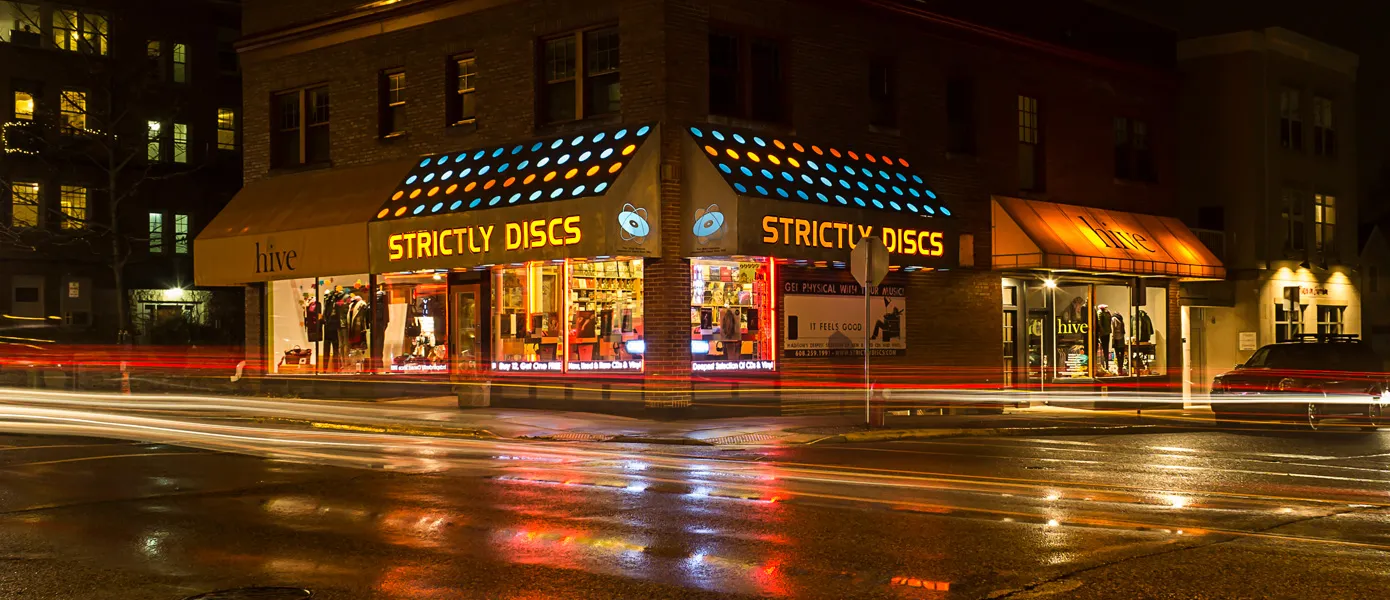 NEW THIS WEEK AT THE SHOP:
USED VINYL ALERT:
USED CD ALERT:
It's buffet-style this week, so there's something for everybody and cue the outrage for aggrieved customers expecting third wave ska and get that out of the way. Let's go ladies first, which really should be SOP, amirite? We have multiple titles from My Brightest Diamond, Camera Obscura, Laura Viers, and Joni Mitchell, along with loosies from Lorde, Patty Griffin, Gillian Welch and Sleater-Kinney. Don't worry Men's Rights advocates, we got something for you, too including stalwarts like Bowie, Floyd and Dylan, as well as taster's choice selections from critical darlings like Uncle Tupelo("Still Feel Gone" and "No Depression"), Fleet Foxes, Replacements ("Let It Be") and Husker Du ("Warehouse"). The jazz re-up may not be as voluminous but the quality remains. Impulse work from JJ Johnson, McCoy Tyner, Freddie Hubbard and Sonny Rollins dominates, while the stray shot of choice is store godhead Ivan "Boogaloo Joe" Jones' "Legends of Acid Jazz Volume 1," an album we've been jamming for damn near a quarter of a century here. Lastly, we have a quartet of stone hip-hop classics: Beastie Boys "Paul's Boutique"; A Tribe Called Quest "Low End Theory"; Dr. Dre "Chronic"; and Public Enemy "It Takes a Nation of Millions." That's a spicy meatball, right there.


NEXT STRICTLY DISCS MUSIC TRIVIA IS APRIL 2ND:
Join us Tuesday, March 19th for Music Trivia at the High Noon Saloon. 

Test your music knowledge monthly at High Noon!

Registration starts 5:30 | First question at 6:00 PM
FREE | 21+

New prizes to the winning team each month and a cumulative prize for the top team of the year includes a golden ticket to every show at High Noon Saloon the next year! 

April 2 | May 14 | June 18 | July 16 | August 13 | September 17 | October 15 | November 12 | December 17
SELL US YOUR CDS & LPS: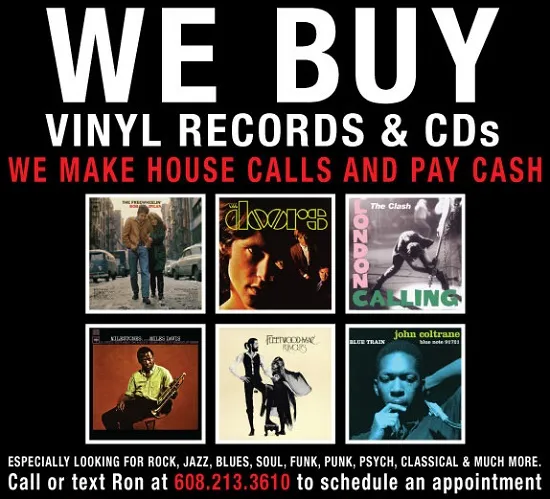 NOW HEAR THIS:

Ron, Ryan, Angie, Marty, Evan, Matt, Michael, Ben, Will, Ed, Isaac, Larry, Sean & Andy