Record Store Day 2019 Wishlist Deadline Thursday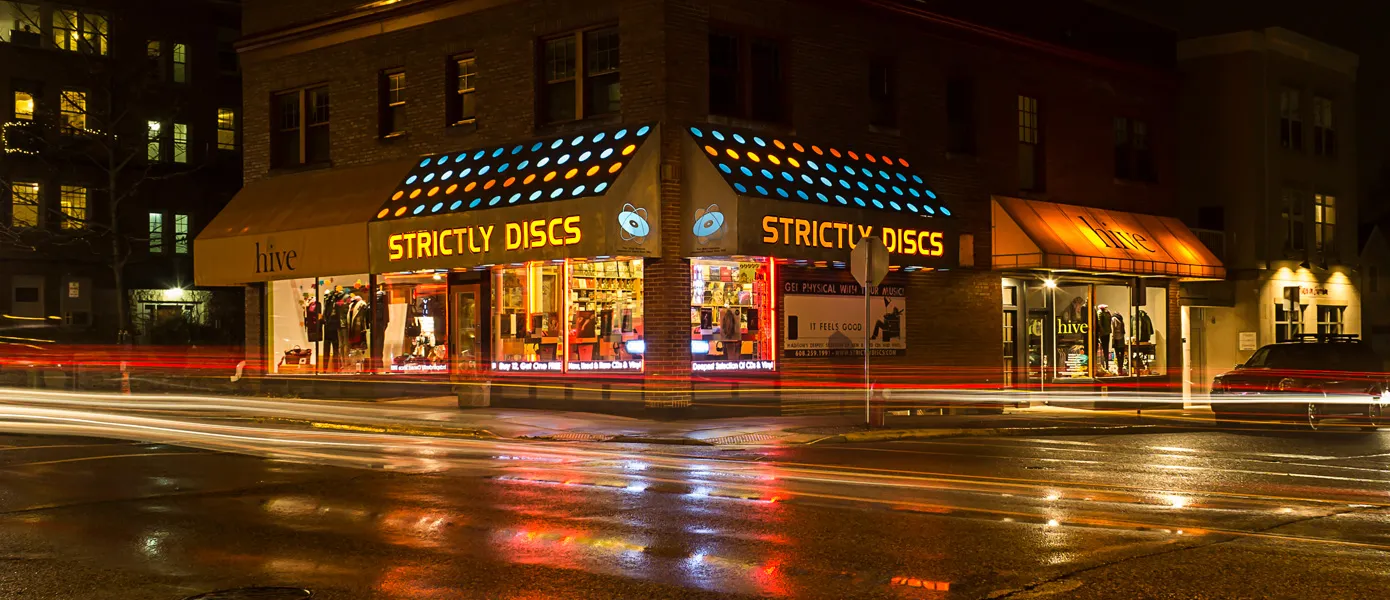 RECORD STORE DAY 2019 IS APRIL 13TH - SAVE THE DATE!

Our list of Record Store Day LIST is now available - PRIORITY WISHLIST DEADLINE IS THURSDAY AT NOON.
RECORD STORE DAY 2019 APRIL 13TH!
Launched in 2007 with the humble idea to recognize independent record stores, Record Store Day (RSD) has mushroomed ever since. The RSD list of LP and CD exclusives continues to expand, while more labels continue to throw open their catalogs to an appreciative customer base.
Beyond the day-long frenzy, RSD exists to offer proof of the lively role record stores play in the community and a chance for folks on both sides of the counter to offer gratitude for each other. Whether you're a hardcore type who times their arrival for a spot at the front of the line or somebody who waits until the afternoon for a more leisurely experience, we hope you'll join us on Saturday, April 13th.
RSD AT STRICTLY DISCS:
It's true, on Record Store Day there's typically a line outside the shop all morning, just as there is at hundreds of other local shops across the country (and the world). But walk through this line, and you'll find ardent music fans of every stripe: young, old, male, female, seasoned pro and beginners. The line has come to symbolize the size, passion and staying power of both the physical music audience and the locally-oriented music community. Amidst the RSD crowds, we've seen musicians discussing upcoming gigs and tours, knowledgeable jazz heads giving high schoolers tips on the essentials, people meeting up for the first time "in real life" or for the first time in a decade, parents buying their kids their first new LPs, or better yet, a huge stack of 99 centers.
BUT FOR ME, EVERYDAY IS RECORD STORE DAY:
With all of the hubbub about "The Line" each year at Record Store Day, we thought it would be nice to remind everyone that your RSD experience doesn't just boil down to how early you line up. Each year, we've gotten better and better at targeting the items that are the most in-demand, so that we have as many copies as possible to go around, and also ensuring that we have the broadest selection of everything that's available. In short, we want to make sure that whether youre busting down the door at 7 am, or rolling in by the end of the day, you're still looking at quite the spread. In some degree, this day is about our regular customers, for whom just about every day is Record Store Day, and we want you to know you are welcome to stop through any time. Enjoy the digs, the beers, the sounds of the local DJs, and just hang out!
RSD USED VINYL ALERT:
In addition to the spread of Record Store Day exclusives, we will also be celebrating with a very special selection of 1000+ fresh used records. The record gods have smiled on us with some exciting finds over the past year, and we will be culling from these recent collections for a batch of records going out on Saturday the 13th. More details about this round of LPs will go out in the final email before RSD.

Ron, Ryan, Angie, Marty, Evan, Matt, Michael, Ben, Will, Ed, Isaac, Larry & Sean