Warehouse Jazz Pop-Up Event + Record Store Day 2019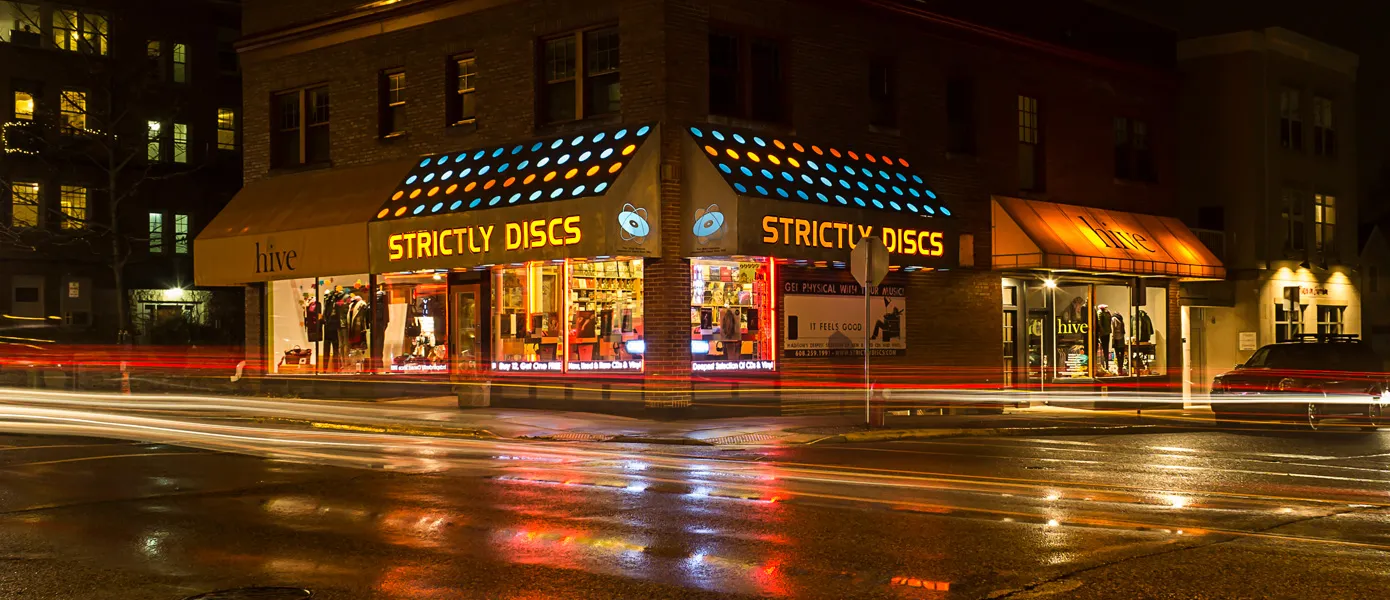 WAREHOUSE JAZZ POP-UP EVENT - SUNDAY NOON-4PM: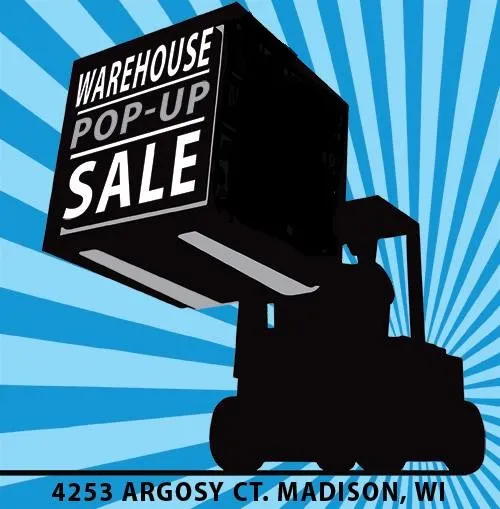 JAZZ POP-UP - MARCH 3RD NOON-4PM - We will have thousands of fresh & prime used Jazz LPs & CDs plus bargain Jazz LPs & CDs - none of which have been for sale anywhere else until now.
Our warehouse is located at 4253 Argosy Court. Please park only in our front parking lot or on the street (NOT in the trucking company's back lot).
Jazz Pop-Up, let's do this.

We got a heavy load for you on Sunday. There will be around 75 Blue Note titles that never have made the journey to Monroe Street and they run the gamut. There's first pressing mono versions, Japanese pressings and titles from the back-end of the roster. We all love Art Blakey and Lee Morgan here, but what really makes this haul special are the appearances from the Gil Melles, Freddie Roaches and George Braiths. That doesn't mean there isn't an abundance of mid-range priced BNs as well, particulary with the healthy haul of 70s and 80s pressings. Be on the lookout for classic titles such as Donald Byrd's "I'm Trying to Get Home" and "Solid" by Grant Green.
There's a pair each of Riverside original mono pressings from multi-reedists Yusef Lateef and Eric Dolphy, along with a lot of American artists recording for ECM in the first half of the 70s. We haven't forgotten the bargain bin divers, either. Look for approximately 750 records priced under $10, with most at less than half that. For the neophyte there's plenty of single artist compilations on prestige labels: think Verve, Impulse, Atlantic and Blue Note. There's plenty of stuff begging to looped up by the aspiring beatsmiths, which means albums off of CTI, as well as groovy artists like Rodney Franklin, Deodato, Tom Browne, Jimmy McGriff and Billy Cobham. Boost up that bang:buck ratio by scooping up top work from Chick Corea, Cannonball Adderley, Herbie Hancock's VSOP, Weather Report, Ramsey Lewis (including a fair amount on Cadet) and Oscar Peterson.
CD buyers will not be left in the cold, provided they don't decide to chill outside for unknowable S&G's. The orange-and-black Impulse spines will immediately catch the eyes of anyone thumbing through the long boxes. Plenty of deep material from Coltranes Alice and John. Chicago is well-represented with AACM folks, both in the mighty Art Ensemble as well as solo works. There's also a significant bunch of Verve CDs apart from the usual stuff you'll see in the store. Contemporary heavyweights are represented as well, look for Jason Moran and Jeremy Pelt, among others. And much like the vinyl, there's a trove of early ECM headlined by Americans, which means crucial work from Keith Jarrett, Dave Holland, Pat Metheny, et al. Finally, whoever has the chance to snag Sonny Sharrock's "Ask the Ages" need do so right-quick. Your mileage may vary, but your write-up author considers it the best jazz cd of the 90s and features the best drumming of Elvin Jones post-JC and a fire-breathing Pharoah Sanders.
RECORD STORE DAY 2019 IS APRIL 13TH - SAVE THE DATE!

Our list of Record Store Day LIST is now available.
SELL US YOUR CDS & LPS: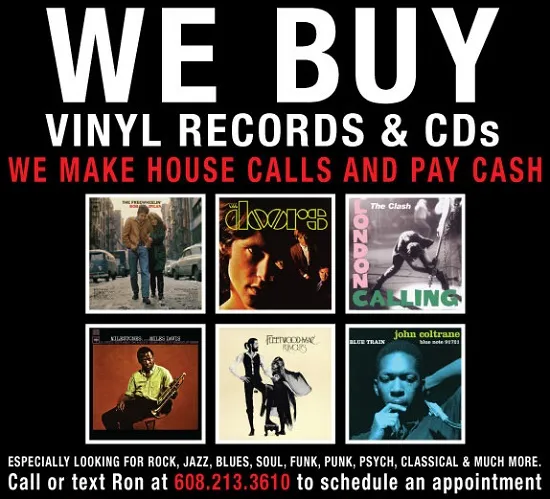 Ron, Ryan, Angie, Marty, Evan, Matt, Michael, Ben, Will, Ed, Isaac, Larry & Sean