Email February 28, 2019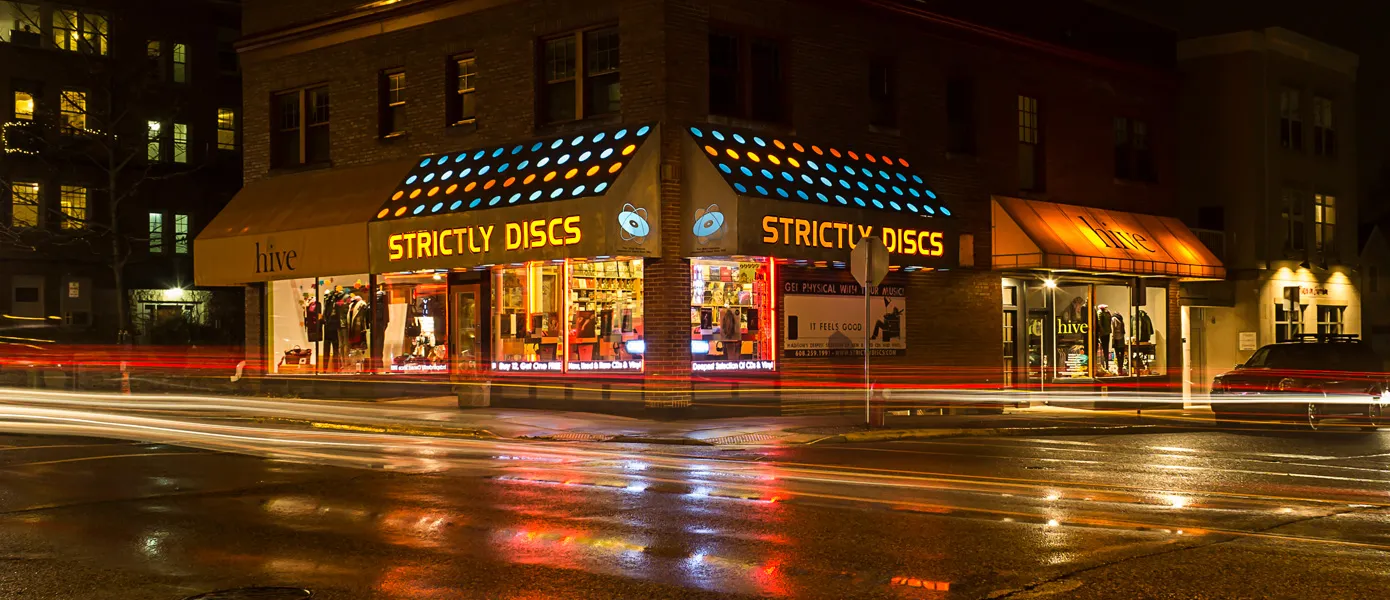 RECORD STORE DAY 2019 IS APRIL 13TH - SAVE THE DATE!

Our list of Record Store Day LIST is now available.
WAREHOUSE JAZZ POP-UP EVENT - MARCH 3RD: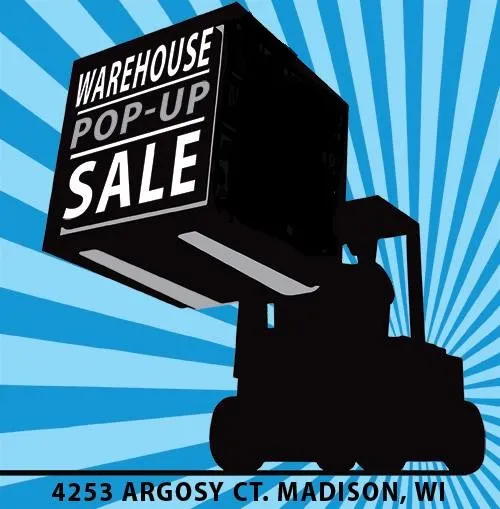 JAZZ POP-UP - MARCH 3RD NOON-4PM - We will have thousands of fresh & prime used Jazz LPs & CDs plus bargain Jazz LPs & CDs - none of which have been for sale anywhere else until now.
Our warehouse is located at 4253 Argosy Court. Please park only in our front parking lot or on the street (NOT in the trucking company's back lot).
NEW THIS WEEK AT THE SHOP:
A week of thrilling musical treasures kicks off with two must-hear records from the modern day frontiers of jazz and folk-rock. At the height of a globe-trotting 2018 spent celebrating the release of two explosive records, Makaya McCraven also dropped a digital-only mixtape collecting the results of two magical nights in London from the previous winter. 'Where We Come From' is in that special class of live albums where you pinch yourself for not being there, but eventually it feels like you're there anyway, and it's now available on CD and LP. These fluidly mixed recordings come from a live-improv beatmaking summit at the London club Total Refreshment, where McCraven was joined by UK musicians Theon Cross, Nubya Garcia, Soweto Kinch, Joe Armon-Jones, and the untouchable Kamaal Williams on keys, and together they plot a rhythmic odyssey thats cosmic in scope. 
After years spent lending her remarkable guitar talents to the records and live bands of acts like the War on Drugs, William Tyler, Kevin Morby, and Weyes Blood, at last we get a proper document of Meg Duffy as bandleader with the latest album from her project Hand Habits. 'Placeholder' was recorded here in Wisconsin at the Boniverian brain-trust of April Base by Brad Cook, and it's a gorgeous record of languid, personal folk-rock that Duffy spikes her guitar into with precision, careful not to disturb the glowing pre-dawn aura that reigns from start to finish. 
USED VINYL ALERT:
Heading downstairs for the Used Vinyl Alert, it is with great respect for our week-in, week-out selection of hot stuff that I say that this week may have the best crop of records we've seen so far this year! Plenty of seldom seen rarities and collector fodder are here, but on top of that, it's just a very enjoyably deep spread of unusual, interesting and great records across all the genres we specialize in. So lets read on!
First up, we've got all manner of rare and obscure blues rock, hard rock, psych and what-have-you from names like Dog Soldier, Womb, Budgie, Willow, Balderdash, the Fugs, Blues Magoos, Passing Clouds, the Electric Prunes, The Hook, Golden Earring, Fever Tree, the United States of America, and the Damnation of Adam Blessing. On top of that, we have all kinds of classic and rare slabs from our most frequently requested names: the Beatles, Queen, the Grateful Dead, Neil Young, Bob Dylan, Jimi Hendrix, T Rex, the Kinks, Prince, Brian Eno, Tom Waits, AC/DC, Black Sabbath, Led Zeppelin, the Travelin Wilburys, Gene Clark, Tim Buckley, the Beau Brummels, Jane Birkin and Serge Gainsbourg, Leonard Cohen, Alice Cooper, Richard Thompson, Frank Zappa, the Velvet Underground, and the Hollies!
Loads of quality jazz is here from Joe Houston, Jimmy Smith, Moe Koffman, Charlie Shavers, John Coltrane, Miles Davis, Galt McDermot, Archie Whitewater, Thelonious Monk, Charles Mingus, and Herbie Hancock, plus vocalists like Aretha Franklin and Nina Simone, soul and funk like Sam Cooke, Marvin Gaye, Curtis Mayfield, Bill Withers, Sade, Funkadelic, and Johnny Guitar Watson, and hiphop from Ice T, Salt n Pepa, Migos, Kanye West, Dr. Dre, Travis Scott, Souls of Mischief, and Cam'Ron!
80s underground, new wave, and punk is here from Green on Red, Kate Bush, He Said, Talking Heads, the Cure, Depeche Mode, Talk Talk, Band of Susans, XTC, Devo, REM, the Specials, Husker Du, the Descendents, Circle Jerks, the Celibate Rifles, and the Violent Femmes. These are joined by more recent LPs from Of Montreal, Sigur Ros, Flaming Lips, Amy Winehouse, Ryan Bingham, Nirvana, Father John Misty, Bill Callahan, Bitchin Bajas, Alice in Chains, and Radiohead.
Our selection of folk covers a lot of ground this week, with some household names joined by a bunch of deeper obscurities. Check out LPs from Bill Monroe, Pete Seeger, Woody Guthrie, John Fahey, Mickey Newbury, Phil Ochs, Josh White, John Prine, Odetta, Dock Boggs, Bela Fleck, John Hartford, Robbie Basho, Vassar Clements, Ramblin Jack Elliott, Sleepy John Estes, Koerner Ray and Glover, David Mallett, Art Thieme, Pick Temple, and Tut Taylor.
Lastly, we have a slew of modern composition LPs for the daring among you, including Harry Partch and John Cage, plus electronic LPs from Giorgio Moroder and Ruth White, and a massive influx of classical LPs and boxsets from all eras!
USED CD ALERT:
Time to fire February into space and no longer speak of it. New month, but we still remain on our bowl skip. Leading off, we have the unimpeachable 2-cd, 1-dvd Fela compilation, which captures the best of the Afro-funk godhead as well as the incredible "Music is the Weapon" documentary. Stunning footage of life in Lagos and endlessly rewatchable – take it from somebody who lives those words. Look for a trio of albums from Mazzy Star, all of which have matured gracefully and continue to sound fresh long after release date. We have a pair of double-disc works from Warren Zevon: the career-spanning "I'll Sleep When I'm Dead" and "Preludes," showcasing early, stripped-down takes off his first two records along with an engaging disc of talk interspersed with songs. In addition, stay on your toes for multiple titles from Bowie, Dylan, The Avett Brothers, Pink Floyd and Otis Redding. Singer-songwriters are represented via works from Courtney Barnett, Carole King, Patti Smith, Robert Ellis and The Flatlanders. There's but a handful of jazz titles this week, but they're all quality including "Juju" from Wayne Shorter, "Thelonious Monk With John Coltrane" and "Dexter's Calling" from Dexter Gordon, but that's not all. We also have three Mosiac box sets: Charles Mingus "The Complete Candid Recordings," Cecil Taylor "Complete Recordings with Buell Neidlinger," and the doomed pianist Herbie Nichols entire Blue Note output. Each box is extra crispy.
ENTER TO WIN JENNY LEWIS PRIZE PACK:
Jenny Lewis' new album On The Line is out on March 22nd and she'll be supporting the release with a big show in Madison at The Sylvee on 3/27! Stop in the shop or visit our website to pre-order an indie-exclusive blue vinyl version and get entered to win two tickets to the show + a $50 gift card to Brasserie V ! We'll pick a winner on 3/15.
NEXT STRICTLY DISCS MUSIC TRIVIA IS MARCH 19:
Join us Tuesday, March 19th for Music Trivia at the High Noon Saloon. 

Test your music knowledge monthly at High Noon!

Registration starts 5:30 | First question at 6:00 PM
FREE | 21+

New prizes to the winning team each month and a cumulative prize for the top team of the year includes a golden ticket to every show at High Noon Saloon the next year! 

March 19 | April 2 | May 14 | June 18 | July 16 | August 13 | September 17 | October 15 | November 12 | December 17
STRICTLY DISCS IS HIRING:
Retail Clerk & Vinyl Pricing Clerk:

Required skills:
Excellent customer service skills; ability to anticipate customer needs
Computer proficient

A passion for music, and a broad, deep base of musical knowledge
Knowledge of Goldmine standards & experience grading and pricing records

Knowledge of stereo equipment/functionality
Availability to work nights and weekends
Ability to stand for long periods of time & ability to lift and carry 50 pounds

To apply, submit letter of interest & resume to angie@strictlydiscs.com


SELL US YOUR CDS & LPS: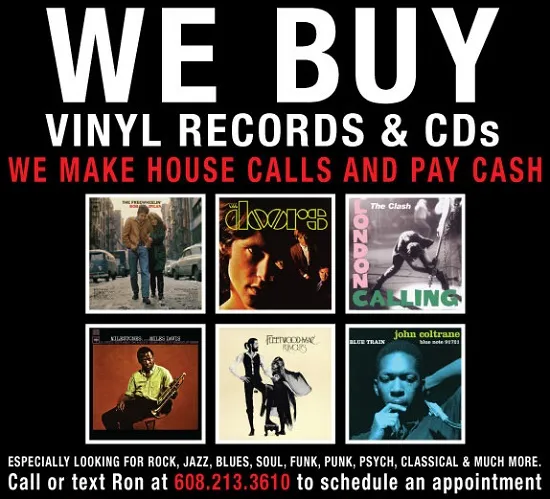 OTHERS TALK BACK:
This isn't the spot to lay down odds on the third race. OTB is where Others Talk Back and give you the lowdown on what they've been feeling lately. This one's for the customers.
Adia Victoria – "Silences" This is only Ms. Victoria's second album and she has made quite a leap in the quality of her music.  Her first album in 2016 had a southern gothic feel to it.   Her take on gothic had a very idiosyncratic stamp on it – it was unlike any contemporary artist. " Silences" still has a sturdy foot in the gothic, but she has added an expanded palate of songwriting and sounds that really bring everything more sharply in focus.  The sound has a more contemporary feel to it that brings the listener immediately into her musical world.    Ms. Victoria is still a very unique artist but her music now touches universal emotions that are nothing if not compelling.  Ms. Victoria is still only in her twenties and "Silences" is just her second album.   But  "Silences" definitely shows a performer with an incredibly large amount of promise for the future. - Ted
Better Oblivion Community Center – "Better Oblivion Community Center" This album is collaboration between Conor Oberst and Phoebe Bridgers.  Mr. Oberst has been making music for over thirty years.  You may remember him in Bright Eyes and Desaparecidos.  Ms. Bridgers put her first album out just two years ago, but has such a commanding musical presence that you would think that she is a veteran with a number of albums under her belt.  Their debut album is a collaboration that really works.  Unlike most musical collaborations, this a fully integrated project, both lyrically and musically.  And both artists have written some of their best songs of his long career and her short career.   "Better Oblivion Community Center "really has the potential to be regarded as one of the best albums of the year. - Ted

Ron, Ryan, Angie, Marty, Evan, Matt, Michael, Ben, Will, Ed, Isaac, Larry & Sean