Email February 14, 2019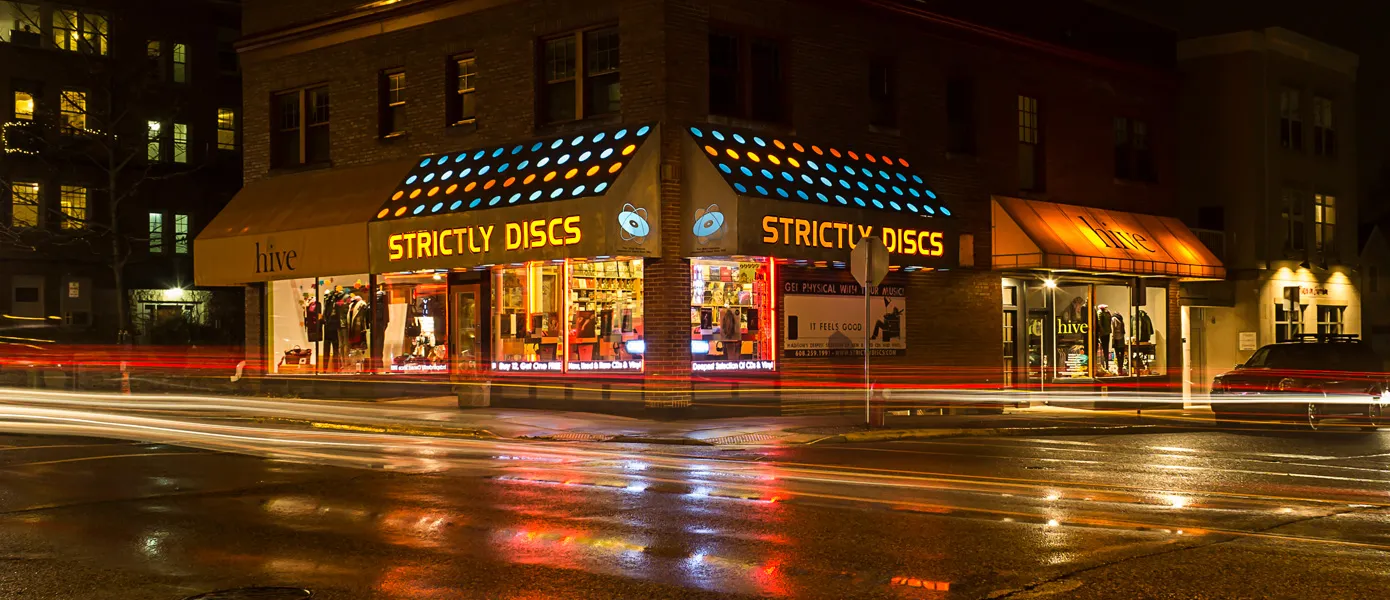 ENTER TO WIN JENNY LEWIS PRIZE PACK:
Jenny Lewis' new album On The Line is out on March 22nd and she'll be supporting the release with a big show in Madison at The Sylvee on 3/27! Stop in the shop or visit our website to pre-order an indie-exclusive blue vinyl version and get entered to win two tickets to the show + a $50 gift card to Brasserie V ! We'll pick a winner on 3/15.
NEW THIS WEEK AT THE SHOP:
We kick off an extremely wide-ranging and far-out week of releases with an incredible spread of new music from black voices. Kenyan turned Minnesotan JS Ondara moved to the States with dreams of making a rock record, but no musical training. Five years later, 'Tales of America' is his debut album for Verve. Not bad. Kel Assouf brings us a blazing fresh album of Tuareg rock that pushes past Bombino and Tinariwen for a fresh desert blues sound. Two time-tested soul voices bring us crackling new albums, as we see discs from India.Arie and Chaka Khan. Last up, Czarface meets Ghostface in the rap supergroup's latest pairing with a veteran lyricist. With Ghost and Inspectah Deck in the mix here, we've got a solid quarter-Wu Tang reunion, and the results are reliably strange!
It's a bumper crop for country, blues and Americana this week, as we see new albums from Strictly Discs faves (and in-store guests!) Dale Watson and Ryan Bingham, plus a powerful new studio album from the Tedeschi Trucks Band, and new discs from Hayes Carll, Robert Ellis, and Florida Georgia Line.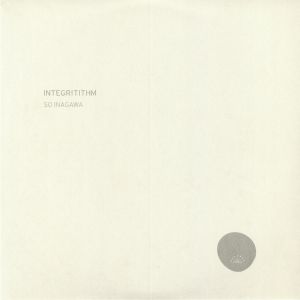 The long-awaited second volume in Light in the Attic's 'Japan Archival Series' is here at last. 'Kankyo Ongaku' doesn't so much pick up where 'Even A Tree Can Shed Tears' left off, as it simply steps through a mirror into a parallel world of stillness and chill. Where the last volume explored folk-rock from the island nation, 'Kankyo Ongaku' delves into the ambient music and showroom pop that accompanied the advertorials of Japan's 1980s economic boom. Culled expertly from rare LPs by Visible Cloaks founder Spencer Doran, this double CD and triple LP set comes with detailed notes and photos that elegantly make sense of an area of music that nearly-impossible for Westerners to navigate, and it's one seriously rewarding listen. Following on, we've got a bunch more fascinating LPs from Japan this week, including a compilation of vibrant boogie funk from Yuji Toriyama; So Inagawa's sleek Detroit-meets-Kyoto jazzy house classic 'Integritithm'; a limited LP reissue of a rare 90s CD-only release from Hoodoo Fushimi, fusing funk with hiphop; another color vinyl pressing of Susumu Yokota's incredibly chill 'Acid Mt. Fuji'; and a truly one of a kind LP collecting rhythmic minimalist traditional folk from Umeko Ando and jazzbient remixes of same by veteran producer Joe Claussell.
Avril Lavigne makes her triumphant return to the spotlight with 'Head Above Water', in stock on very limited white vinyl, while we've got a great new album from lofi pop wiz (and Mac DeMarco affiliate) Homeshake, also on color. Indie-emo duo Pinegrove deliver another poignant record with 'Skylight', in the house on clear vinyl, and after a five year hiatus, we get a new record from Ladytron, which is sounding as classic as it gets!
A few years back, electro-pop composer Nicolas Jaar was releasing some incredible EPs in a series called 'Nymphs', and a certain record clerk around these parts was heard frequently complaining that he wished Jaar would just put them all together as an album. Well, I...uh, er, he has gotten his way, as Jaar has wrapped all the 'Nymphs' tracks up together with a handful more unreleased pieces in a beautiful three LP set with bespoke, high concept sleeve design. Taken together, this is easily the strongest work in Jaar's expansive catalog: across its freeform, lengthy pieces, Jaar touches on all his strengths, from dust-flecked neoclassical drift, to jazzy, swinging house, to ethereal broken beat, calling on influences like Jon Hopkins and Vladislav Delay. Japanese DJ/producer Powder has teamed up with the Beats in Space crew for a fantastic new mix cd, plus an EP with some standout tracks, including an absolutely genius new tune from Powder herself. Producer Blockhead has a new record here called 'Free Sweatpants'. This last one's tough. Before her tragic passing in the Ghost Ship fire in Oakland two years ago, underground dance mainstay Cherushii had been working on a pop album with like-minded weirdo Maria Minerva. As a tribute to her inspiring DIY ethic and energetic personality, and in remembrance of the many victims of the fire that were vital members of the Bay Area arts scene, Maria completed the album, with assistance from some other producers in the orbit of their label, 100% Silk. It's a very bittersweet pleasure to have this LP available for you now.
David Bowie's best selling album of all gets a reissue this week; come grab your shiny new copy of 'Lets Dance', put on your red shoes and dance the blues. The Finders Keepers label delivers two stunning rarities: Susan Christie's 'Paint A Lady' is a stunning album of private country folk on par with Sibylle Baier and Ted Lucas, and with a similar "lost album" status. Pioneering Czech film composer Zdenek Liska's 'Ikarie XB-1' is also here, drawing comparisons to both Morricone, Daphne Oram and  David Axelrod. Dang!
Three vibrant ones from the jazz world are here on CD, with vinyl to follow. Check out new releases from Aaron Abernathy, Sons of Kemet tubist 

Theon Cross, and poly-genre piano whiz 

Mark de Clive-Lowe.
A banner week for futurist lo-fi pop experimentation rolls in with a new release of cult UK producer Micachu's 2016 album with vocalist Tirzah, 'Taz and May Vids', released by the Demdike Stare label. Attempting to describing Micachu's music is largely a fool's errand, so I won't try here. Fans of last year's great Tirzah album will be excited to hear their earlier, freeform collaborations. No less predictable is the British fidelity demon John T Gast, who breaks the surface of his murky waters yet again with a duo called Gossiwor alongside Danish musician Asger Hartvig of the Boli Group. Culled from recordings released last year on USB stick only (yup), 'Domestic Saga' is full of drowned sounds and haunting spindles of melody that bring to mind a day by the sea, except about 300 feet away from shore. Mythic German duo Brannten Schnure have an instantly totemic album on their hands with 'Erinnerungen An Gesichter', a bone-shivering collection of folk song and soundscapes that evoke urban loneliness and yearning with a stunning precision. The probably-not-all-there but still genius Texas rapper Viper sees his iconic mixtape 'You'll Cowards Dont Even Smoke Crack' get a vinyl release which, well, I definitely didn't think I would ever see this happen. If you're familiar with Viper's transcendently shambolic production and near-mindless flow, you know what a special moment this is. If you aren't familiar, please know that its deeply NSFW. These copies are even signed!
Another week, another Drexciya-related reissue! No problem here. This time around its the 1995 LP from Elecktroids, reprinted for the first time ever. The exact personnel on this electro masterpiece has never been entirely clear, but it definitely has all the Stinson/Donald trademarks: dizzying acid lines accumulate like chemical reactions, the drums snap like nothing else on earth, and lifeless vocoder voices intone about Japanese this and plastic that. It's amazing! Same goes for 'Portable Madness', the 1974 album from Italian ambient-prog kings Sensations Fix, which is back in print on LP, and 'Oasis' from Italian producer Il Guardiano Del Faro, a 1978 rarity that has lived a second life on youtube due to its uncanny blend of proto-new age ambience and space disco punch.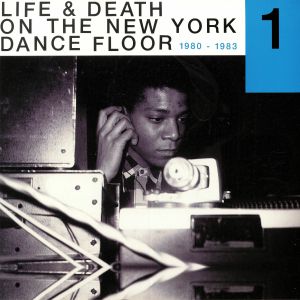 Some fantastic compilations in this week include 'Life and Death on the New York Dancefloor', an expertly curated collection of disco gone post-punk from dance historian Tim Lawrence. The excellent 'Midday Moon' collection compiling rare New Zealand and Australian ambient music is back in stock, and we have the latest soundtrack work from Johnny Jewel. 'Don't Come Back from the Moon' has unreleased material from the whole Italians Do It Better roster.
Fresh techno and dance is here with new EPs from Isolee, 

Mystica Tribe remixed by DJ Sotofett, a repress of the 2000 EP from Convextion that many claim is the best dub techno record of all time, and a restock of last year's killer album from Rezzett.
Afro and latin heat abounds this week with some great reissues of rare jewels. Nigeria's 

Super Wings only released one record, 'My Love Is For You', before they were waylaid by tragedy and infighting. Akofa Akoussah's self titled LP is a truly unique slab of rhythmic folk with strains of soul, emerging from Togo. Joe Bataan's nuyorican blazer 'Afrofilipino' is back in print, and we have fresh copies of last year's 'Gumba Fire' compilation, which disappeared in minutes the last time we had it. Every track is an absolute bomb on this collection of South African bubblegum, the region's 1990s answer to disco and synth-funk.
More experimental and electronic releases are in the house this week from Paul DeMarinis, L

iberez, 

Christophe de Babalon, 

Black Rain, and Eartheater, plus we have the soundtrack to 

Cosey Fanni Tutti's career retrospective, composed entirely of unreleased material from her solo vaults.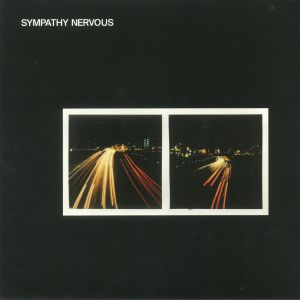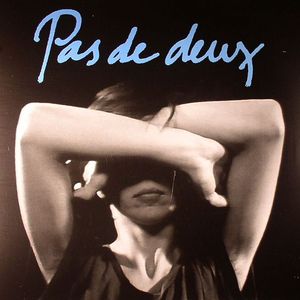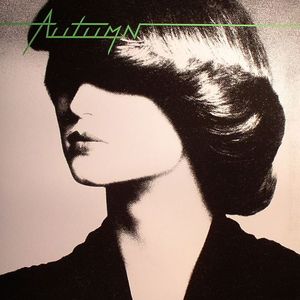 Lastly, we ride the Minimal Wave, as the storied reissue label delivers yet another winner, Japan's sound art pioneer Sympathy Nervous and his 1980 debut self-titled album, which channels contemporary neo-industrial like Suicide and Factrix. We've also got a selection of some of the Minimal Wave essentials from over the years, including must-have LPs from Pas De Deux, Autumn, and my personal favorite from the label, 'Decadence' by French duo Deux!
USED VINYL ALERT:
Heading downstairs for this week's Used Vinyl Alert, the new arrivals are heavily laden with hot ones!
Classics this week run the gamut from Pink Floyd, Velvet Underground, Black Sabbath, AC/DC, and Led Zeppelin, to Frank Zappa, Prince, Jimi Hendrix, Big Star, Fleetwood Mac, the Grateful Dead, and the Kinks.
Obscure LPs from Stray, Ayers Rock, the Remains, and Tommy Flanders are joined by bigger names like the Eagles, Moby Grape, Donovan, ELP, Mott the Hoople, the Moody Blues, Harry Nilsson, and Lou Reed. Heavier things are here from W.A.S.P., Whiplash, Ozzy, Riot, Kiss, Ratt, Petra, Blue Oyster Cult and Thin Lizzy.
New wave and punk comes in from OMD, Mike Oldfield, Xymox, the Housemartins, the B-52s, Ministry, just about all of the Butthole Surfers LPs, the Tar Babies, Sex Pistols, Sugarcubes, Talking Heads, Violent Femmes, the Residents, Meat Puppets, and Gelatinous Citizen.
We've got a cool spread of cheap, recent, obscure techno EPs and LPs, plus records from Kraftwerk, Fred McDowell, Johnny Cash, Modest Mouse, St. Germain, the Postal Service, Tone Loc, and DJ Jazzy Jeff & the Fresh Prince, plus some cool folk LPs from Pentangle, Bert Jansch, Holy Modal Rounders, and Elizabeth Cotten!
Solid jazz is here this week from Herbie Mann, Keith Jarrett, Ralph Towner, Dave Brubeck, Stan Getz, Herbie Hancock, Chico Freeman, Egberto Gismonti, Horace Silver, and many more, while we also see some soul and funk from Teddy Pendergrass, Undisputed Truth, Barry White, Bobby Womack, Otis Redding, Donna Summer, T-Connection, Stylistics, the Shirelles, Joe Tex, Slave, Zulema, and Stevie Wonder!
USED CD ALERT:
It's cafeteria-style this week for the front rack. Nothing dominates, but that doesn't mean it's devoid of gems. Let's list out what looks most delectable this week:
Spoon -  "A Series of Sneaks"
Jimi Hendrix – "Rainbow Bridge" (single and double-cd gray versions)
Todd Rundgren – "Something/Anything"
Nick Drake – "Five Leaves Left"
Bloomfield/Stills/Kooper – "Superblues"
Junior Kimbrough – "Most Things Haven't Worked Out Yet"
Butterfield Blues Band – "East/West"
Minnie Riperton – "Her Chess Years"
Nina Simone – "In Concert/I Put a Spell on You"
Lambchop – "How I Quit Smoking"
Faces – "A Nod"
Jeff Beck – "There and Back" and "Wired"
Grover Washington, Jr – "Anthology"
These are the headliners, but that doesn't mean there's no diamonds lurking within the margins. Get here early and hit up the racks as well; we're at full capacity and there's tons of great stuff beyond the first steps past the door.
NEXT STRICTLY DISCS MUSIC TRIVIA IS MARCH 19:
Join us Tuesday, March 19th for Music Trivia at the High Noon Saloon.

Test your music knowledge monthly at High Noon!

Registration starts 5:30 | First question at 6:00 PM
FREE | 21+

New prizes to the winning team each month and a cumulative prize for the top team of the year includes a golden ticket to every show at High Noon Saloon the next year!

March 19 | April 2 | May 14 | June 18 | July 16 | August 13 | September 17 | October 15 | November 12 | December 17
RECORD STORE DAY 2019 IS APRIL 13TH - SAVE THE DATE!
STRICTLY DISCS IS HIRING:
Retail Clerk & Vinyl Pricing Clerk:

Required skills:
Excellent customer service skills; ability to anticipate customer needs
Computer proficient

A passion for music, and a broad, deep base of musical knowledge
Knowledge of Goldmine standards & experience grading and pricing records

Knowledge of stereo equipment/functionality
Availability to work nights and weekends
Ability to stand for long periods of time & ability to lift and carry 50 pounds

To apply, submit letter of interest & resume to angie@strictlydiscs.com


SELL US YOUR CDS & LPS: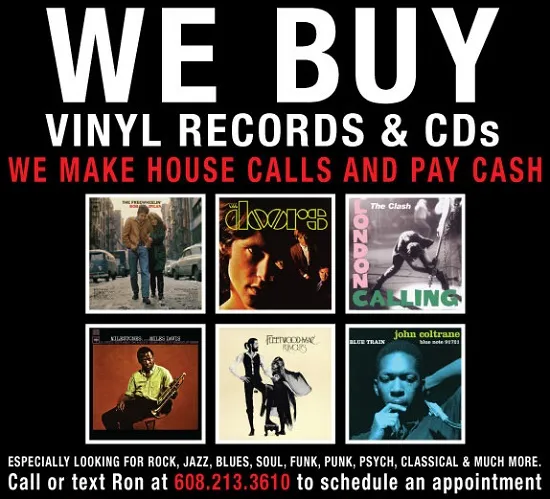 OTHERS TALK BACK:
This isn't the spot to lay down odds on the third race. OTB is where Others Talk Back and give you the lowdown on what they've been feeling lately. This one's for the customers.
Alex Chilton – "From Memphis to New Orleans"  In the early eighties Alex Chilton left Memphis behind, and moved to New Orleans.  He left the commercial failure of Big Star behind.   He also left behind the chaotic period of the late seventies which produced the classic "Like Flies on Sherbet" album and had him co-founding the punk rockabilly band Panther Burns.   He totally left music for several years as he worked at several low-rent jobs.  When he was ready to return to playing music there was a shift in the music he produced.  The music was more fifties and sixties rock orientated than before, along with a big dose of Soul and R&B.  "From Memphis to New Orleans" is a collection of the best work that he did in the eighties.  And as he did with everything that he did before, he made the music he was producing his own and memorable.   And his sense of humor and playfulness is readily apparent on all the cuts.  But remember, this isn't Big Star.  It is totally different music, but most of the time it can be just as good. - Ted

Mercury Rev – "The Delta Sweete Revisited"  Bobbie Gentry shot to the top of the charts in 1967 with "Ode to Billie Joe."  "The Delta Sweete" was the 1968 album that she followed up her hit single with.  And it is arguably the first Country concept album too.  Mercury Rev has decided to redo the complete album, but with a different singer on each cut.  Some of the artists include Norah Jones, Margo Price, Vashti Bunyan, Laetitia Sadier, Beth Orton, Marissa Nadler and Lucinda Williams.  Mercury Rev and the singers try to retain the haunting Southern Gothic spirit of the original album and mainly succeed.   But the artists also manage to put their own individual stamp on the songs too.  "The Delta Sweete Revisited" is a fascinating redo of a forgotten classic that coincidently includes some of the best female singers out there. - Ted

The Lemonheads – "Varshons II"  In the early to mid-nineties the Lemonheads were at an artistic and commercial highpoint.  But their 1996 album was a bust and the band soon went into an almost ten year hiatus.  A new album came out in 2006, and another one, "Varshons" followed in 2009. "Varshons "was quite simply a stellar collection of cover songs.  Ten years later the Lemonheads finally release another album. And like their 2009 album, "Varshons II" is another stellar collection of covers.  Some of the artists covered are Lucinda Williams, Yo La Tengo, Jayhawks, Bevis Frond and Nick Cave.  Their selection of covers this time gives the album a pronounced alt-country/acoustic bent.  But that really isn't a bad thing.   And you really have to hear their version of a seventies Eagles classic. - Ted

Ron, Ryan, Angie, Marty, Evan, Matt, Michael, Ben, Will, Ed, Isaac, Larry & Sean