February 7, 2019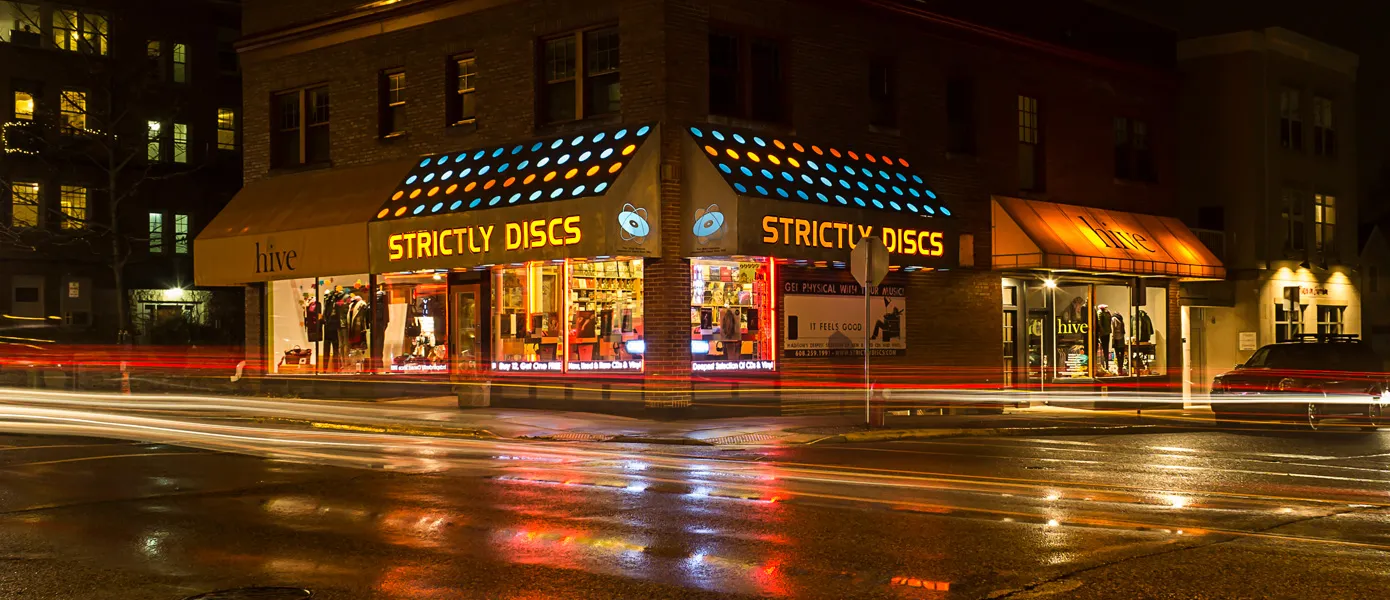 NEW THIS WEEK AT THE SHOP:
We crack open an extremely potent crate of new releases with two artists that bookend the timeline of the mercurial singer-songwriter tradition in the Western world, Michael Chapman and Jessica Pratt. Since his 1969 debut 'Rainmaker', the folk-rock wonder engineered by Elton John's main man Gus Dudgeon, Michael Chapman has charted a singular troubadour's path through skint folk ballads, electrified pub rock, and abstract guitar froth to the present day, where 'True North' finds him once again paired up with Steve Gunn behind the boards. Winsome and wine-soaked, Chapman's 20-somethingth album is as strong as the highest points in his discography, a late-career triumph of intimate minimalism that pairs perfectly with 'Quiet Signs', the stunning new album from LA druidess Jessica Pratt. Ms. Pratt has garnered a bit of a cult following with a pair of peculiar, promising LPs that only slightly prepared us for this swooning achievement. Throughout an LP of delicately arranged guitar and keyboard, Pratt sings to us with her primary instrument, the voice of an angelic gargoyle buoyed by the faintest echo. These songs are steeped in a courtly refinement recalling Anne Briggs or early Pentangle (without sounding much like either), with Pratt confident enough in her songcraft that she never gives in to big, sweeping melodrama. 
For his latest album 'Buoys', Panda Bear clears away some of the sonic clutter of his last couple for a very cool record that relies more on Panda Noah's flexible voice and guitar arrangements, while still sounding (and looking) like something you might experience after chugging a 44 oz Slurpee. Limited color vinyl is here on that one. Rootless un-rock genius Cass McCombs distills his one of a kind brand of wholesome soft-folk and existential downer blues into an absolutely wonderful new epic called 'Tip of the Sphere'. which we have here on CD and LP, plus a limited deluxe version that comes with a 'dream machine' to place on your turntable while the record plays. Trippy! We've also got the latest from rock lifer Bob Mould'; 'Sunshine Rock' is full of, well, sunshine rock. 
Big vinyl releases are in from big names this week. On the heels of several months of burning up the box office, we finally have the vinyl version of the sountrack to Queen bio-pic 'Bohemian Rhapsody'. The B

ackstreet Boys are back (alright) with a new LP called 'DNA', and we have limited copies of the indie-only live album from Metallica, 'Helping Hands', proceeds from which benefit the band's charitable foundation to fight hunger. 
More big names on wax this week: we've got the triumphant return of Rita Ora on LP, plus copies are now here of the incredible new record of righteous boogie-rap, 'Oxnard', by Anderson.Paak. We're also stocking the latest vinyl-only release from LCD Soundsytem. 'Electric Lady Sessions' captures the band live in the studio playing classics, covers, and a scattering of tracks from their last album. 
Three late-period gems from the Prince catalog are back in print on vinyl or hitting wax for the first time ever: check out color vinyl pressings of '3121', 'Musicology', and 'Planet Earth'. 
In a tale as old as time, Southern sensation Bobbie Gentry attempted to follow up her chart-smashing debut 'Ode to Billie Joe' with an ambitious country rock-opera that the masses simply weren't ready for. In a perfect world, 'The Delta Sweete' would sit alongside Sgt. Peppers and 'Sweetheart of the Rodeo' in the pantheon of psychedelic genre excursions, but (not sure if you've noticed) we live in a fairly imperfect world! Longtime musical archaeologists Mercury Rev have seen to put that right with an ambitious tribute album, pulling seemingly every wild card from the female vocalist deck. Guests include Hope Sandoval, Laetitia Sadier, Lucinda Williams, Beth Orton, Vashti Bunyan, Margo Price, Phoebe Bridgers, and even Norah Jones! Dang. The imperious duo of filmmaker Jim Jarmusch and lute-man Jozef Van Wissem have reconnected for a lovely album of dense, dark folk called 'An Attempt To Draw Aside the Veil'. World-renowned pianist and certified genius Jeremy Denk has an incredible new double CD that sets out to cover roughly 7 centuries of musical history, from Josquin des Prez and Bach to Ligeti and Glass. No Vengaboys though! Maybe next time. 
We've got a new CD remaster of a seldom-heard 80s Bert Jansch album. 'From the Outside' is mainly guitar instrumentals and they are divine. Somehow, the audiophile label Music on Vinyl has seen fit to repress the incredible 1971 debut album from the vastly underrated UK psych band Help Yourself. The Helps never really got off the ground due to the weed being so good back then, although members would go on to greater success with Deke Leonard's band Man. 'Help Yourself' is a lost treasure of post-flowerchild blues-boogie that deserves mention alongside the debut Neil Young LP and 'American Beauty', but finding copies anywhere on vinyl has been impossible for years, until now!
New missives from the art-damaged indie fringe are here from Xiu Xiu, Health, and Yak. Colored vinyl on all of these, cuz black vinyl is for squares man!
UK grime don Swindle drills down into some killer nu-jazz territory for 'No More Normal', his fiery debut for Brownswood Records. The latest from Ecuadoran modernist Nicola Cruz fuses cumbia with minimal techno in a manner that sounds perfectly fluid and organic. This week's crucial reggae reissue is the loopy 1977 roots classic 'Marijuana in My Brain' by Dillinger.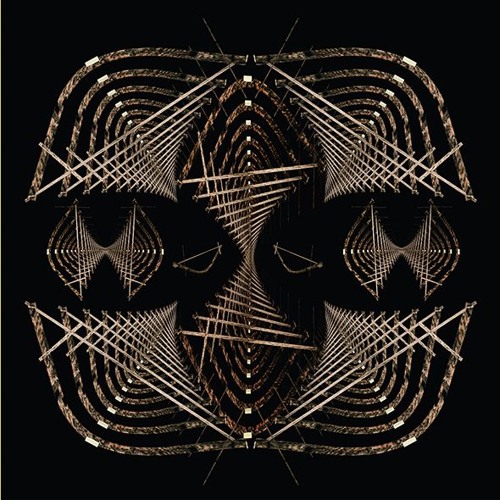 20 years since Drexciya first gifted the world their defining statement with 'Neptune's Lair', it's still resonating across every possible nook and cranny of the dance underground. The duo of Gerald Donald and James Stinson had already been strafing the landscape with records throughout the 90s, but 'Neptune's Lair' delivered the full thesis: snappy electro like Sun Ra channeling Kraftwerk; floor-filling killers cut up with sludgy, noisy and thematic interludes; and an Afrofuturist narrative carrying the torch from Funkadelic onward to the 21st century. 'Neptune's Lair' is the ideal jump-off point for the vast Drexciyan discography, and we've got copies back in stock on LP for the first time in years! Also check out a cool EP of ruminative rhythms from one half of NYC duo Georgia, 'Mahbunzi Nahgo Pihndi'. 
Last up, we've gotten in some restocks of some very cool releases from 2018 that haven't been available for a good while. On CD for now (hopefully LPs are back soon) is the genre-smashing masterpiece 'El Mal Querer' from Rosalia, which resolves the question of what would happen if Bjork and Beyonce collaborated on a flamenco album. Melting pot trad-folk-jazz beauty 'The Witchdoctor's Son' finds drummer Okay Temiz and bassist Johnny Dyani triangulating between their native Turkey and South Africa on a one of a kind LP from 1976. Plus back on wax: De Leon's marvelous dubby gamelan and Daughters' torturous post-hardcore!
USED VINYL ALERT:
Heading downstairs for this week's Used Vinyl Alert, we gotta lay a sweaty palms alert on you this go around. As we make our way through some excellent summer acquisitions, we've got some rather exciting, esoteric and rare records to share with you, in just about every genre that we tend to deal with. Soul, folk, jazz, blues, rock, new wave, prog, psych, country, and soundtracks: we've got some eye-poppers in every category!
Lets kick off with some post-punk and new wave, eh? Check out LPs from Public Image Ltd, the Damned, the Talking Heads, the Ramones, the Feelies, New Model Army, Japan, Fourwaycross, the Fleshtown, the New Christs, U2, Duran Duran, Ultravox, New Order (a whole lot!), the Slits, Depeche Mode, Scream, and the Clash.
Rock classics aplenty with some highly desirable slabs from the Beatles and George Harrison solo, Neil Young, Bob Dylan (including several boots), David Bowie, Fleetwood Mac, the Who, Pink Floyd, and Link Wray. Plus check out even more variety from the Police, Kayak, Harry Nilsson, Donovan, Van Halen, Elton John, Santana, Paul Simon, the Cars, the Bee Gees, Rush, Yes, Robert Hunter, and Dion, plus some rarer psych biz from Nucleus, Captain Beefheart, John Roman Jackson, Terry Reid, and Titus Groan, plus heavier things from Black Sabbath and Ozzy, the Scorpions, and Anthrax.
Some truly special records in the wide world of soul, funk, jazz and things in between this week, including cutout bin steals and one time only pressings from names like Tyrone Davis, Doug Carn, Jewel, Manfredo Fest, Directions, O'Donel Levy, Lyn Collins, David Axelrod, Frankie Crocker, Razmataz, Calvin Scott, Eddy Senay, Ray Rivamonte, Herbie Mann, Davis Brubeck, Miles Davis, Earl Anderza, John Coltrane, plus classics from Tower of Power, Isaac Hayes, Funkadelic, Michael Jackson, Kool Moe Dee, Nelly, Marvin Gaye, and Bill Withers.
Female vocalists of many moods in the house this week, including Nina Simone, Norma Tanega, Eartha Kitt, Patsy Cline, Joni Mitchell, Stevie Nicks, Marian Anderson, Billie Holiday, Aretha, Nancy Wilson, Tracy Chapman, and Nikki Giovanni!
We get thorough with blues and country this week with LPs from Lightning Hopkins, Taj Mahal, JB Hutto, Dwight Yoakam, Eddie Cochran, Merle Haggard, Steve Earle, Bobbie Gentry, Johnny Cash, Doc Watson, Hank Williams, Waylon Jennings, Bob Wills, and Marty Robbins.
We wrap it up with a wide swath of soundtracks, including classic cult cinema, Italian things, musicals, Bollywood, indie films, and Batman! Plenty of reggae and latin, plus more recent releases from She & Him, Adele, Molly Birch, GA Isakov, Quicksand, Portishead, Spoon, Father John Misty, Disclosure, the Knife, and John Cage!
USED CD ALERT:
Re-up, gang! Lots to run through, so let's get down. We got a nice influx hip-hop heavy hitters this week. West coast reality from Death Row affiliates, which means Uncle Snoop, Dre, NWA and Pac, plus LA godfather Ice-T, while there's Rotten Apple rap from Biggie, classics from LL and the Beasties, and stray shots from QB son Nas. For adventurous ears, there's incoming titles from Julia Holter, Patti Smith, Oingo Boingo, Devo, Tortoise and the Swans, along with material from indie stalwarts The National and Akron Family. Plenty of welcome standbys to peruse this week, which means a ton from The Beatles, The Stones [including "Exile"], and Van the Man, highlighted by "Street Choir" and "Astral Weeks." The blue part of the spectrum is well-represented courtesy of works from Bobby Bland, Albert King, Marcia Ball, along with NOLA-centric flavor from Wayne Toups, Beausoleil and Buckwheat Zydeco. Little bit of something for everyone, but put them chains on your tires and strap on the snowshoes before everybody else takes a bite from what we're serving.
STRICTLY DISCS MUSIC TRIVIA RETURNS FEBRUARY 12TH:
Join us Tuesday, February 12th for Music Trivia at the High Noon Saloon.

Test your music knowledge monthly at High Noon!

Registration starts 5:30 | First question at 6:00 PM
FREE | 21+

New prizes to the winning team each month and a cumulative prize for the top team of the year includes a golden ticket to every show at High Noon Saloon the next year!

February 12 | March 19 | April 2 | May 14 | June 18 | July 16 | August 13 | September 17 | October 15 | November 12 | December 17
RECORD STORE DAY 2019 IS APRIL 13TH - SAVE THE DATE!
STRICTLY DISCS IS HIRING:
Retail Clerk & Vinyl Pricing Clerk:

Required skills:
Excellent customer service skills; ability to anticipate customer needs
Computer proficient

A passion for music, and a broad, deep base of musical knowledge
Knowledge of Goldmine standards & experience grading and pricing records

Knowledge of stereo equipment/functionality
Availability to work nights and weekends
Ability to stand for long periods of time & ability to lift and carry 50 pounds

To apply, submit letter of interest & resume to angie@strictlydiscs.com


SELL US YOUR CDS & LPS: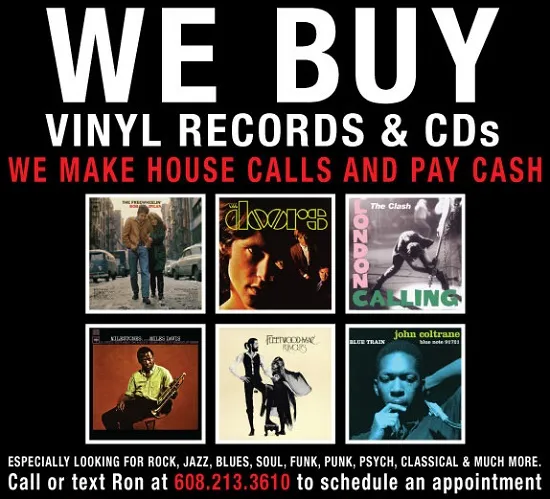 OTHERS TALK BACK:
This isn't the spot to lay down odds on the third race. OTB is where Others Talk Back and give you the lowdown on what they've been feeling lately. This one's for the customers.
Bob Mould – "Sunshine Rock"  Bob Mould with strings?  Why yes indeed!   Some of the songs are backed up with the Prague TV Orchestra.  The orchestra gives the songs a sonic heft and crunch that really helps the songs.  "Sunshine Rock" isn't wimpy acoustic rock as you think the title would imply.  The music is some of the fiercest electric guitar music that Mr. Mould has produced in quite some time.   And it also includes some of the most memorable songs that he has penned in quite some time.   From time to time, everything seems to go right for Mr. Mould and he produces a great album.  "Sunshine Rock" is definitely one of his great albums. - Ted

Guided By Voices – "Zeppelin Over China"  Guided By Voices with strings too?  Well, yes, but the album is so very much more than just that.  This massive set includes 32 songs and checks in at over seventy-five minutes long.  When most bands include that many cuts on an album, one can be assured that there will be a lot of duff cuts.  Not so with "Zeppelin Over China."  After listening to the whole disc you have to come to the pretty obvious conclusion that the band simply required that many songs to get their musical points across.  GBV moves into a lot of new musical territory with "Zeppelin Over China," using prog, hard rock, chamber pop (hence the strings), krautrock and even post-rock.  While this may be one of the longest GBV albums ever released, it is also one of the most varied albums ever.  And it is also one of their best too. - Ted

Rustin Man- "Drift Code"  Rustin Man is mainly Paul Webb.  Mr. Webb was the bassist for Talk Talk, an eighties /nineties band that fused post-rock, dream pop and experimental music into a unique sound that presaged and influenced some of the most experimental music of the last twenty-five years.  Rustin Man has some of the same qualities that Talk Talk had.  But Rustin Man is much more than just an extension of Talk Talk.  There are strains of jazz, prog, rock, psych and slowcore that gives the music an identity all its own.  It should be noted that Mr. Webb collaborated on a 2002 album with Beth Gibbons, Portishead's singer.  That collaboration should give you an idea of the musical talent and vision of Mr. Webb.  And no need to worry, Rustin Man is not dense and inaccessible music.  "Drift Core" is very accessible.  And it is a very song orientated album.  "Drift Code" it is an album that continues to reveal more of itself after each repeated listening. - Ted

Ron, Ryan, Angie, Marty, Evan, Matt, Michael, Ben, Will, Ed, Isaac, Larry & Sean