Below Zero Sale Extended to Thursday by Popular Demand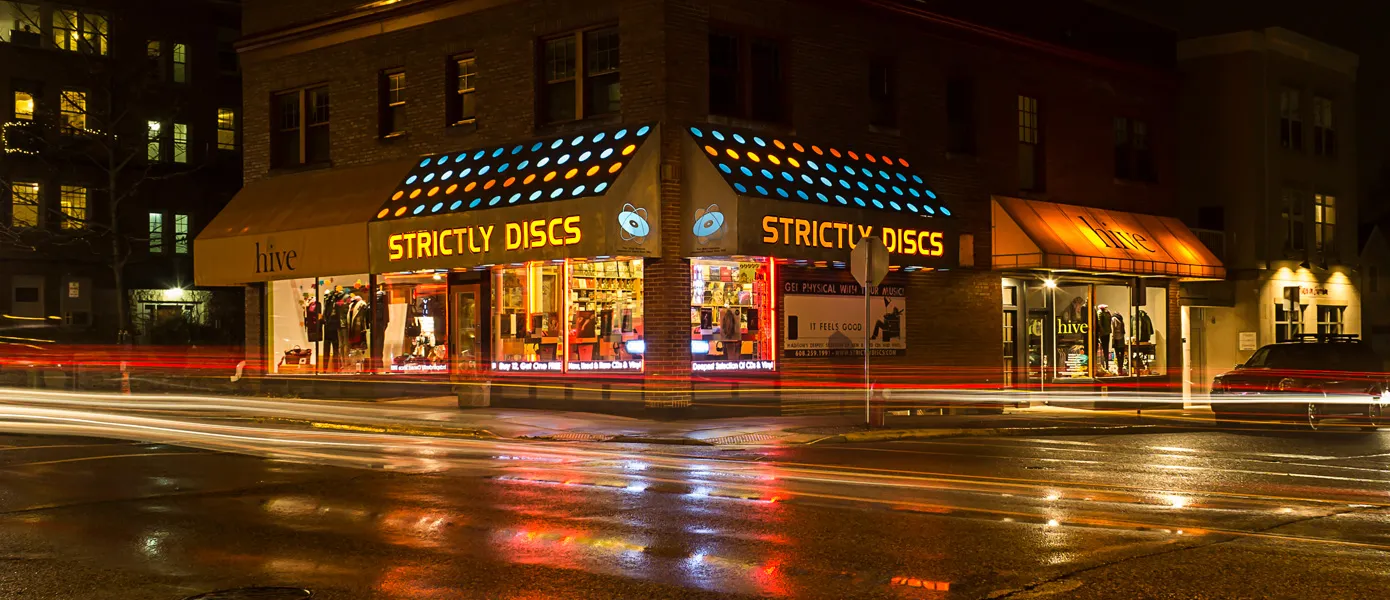 BELOW ZERO SALE:
In case you haven't stepped out the front door, turned on a TV, or opened a weather app lately, we've got news for you: it's cold, and getting colder! Nevertheless, we Wisconsinites are a hardy sort and if you are looking for an excuse to leave the house, we thought we would provide perhaps the only possible incentive for you to cheer on the mercury as it goes lower.
Due to popular demand, our Below Zero Sale is extended for Thursday, January 31. Stop in anytime Thursday and receive whatever the Fahrenheit reading is below zero at checkout (per the National Weather Service) as a percentage off of your purchase. 20 below? 20 percent off. That simple.

This applies to all non-discounted records, CDs, supplies, gear, you name it (the discount cannot be combined with other promotions).
NEW THIS WEEK AT THE SHOP:
We kick off this week's new release roundup with welcome music from a familiar friend, modern guitar master William Tyler. 'Goes West' is Tyler's third solo album since departing Lambchop, and his scenic Americana has never sounded more crystalline, with nods to Bill Frisell (who appears here) and new age guitar pioneer William Ackerman. Just like each album before it, this is one we'll never get tired of playing. Fast-living raw rockers Fidlar are back with a new record called 'Almost Free', their first in several years, and we have it on limited green vinyl for now. Rapper Earl Sweatshirt released his strongest album yet just before the holiday and at last we have the vinyl version in the house. Over broken soul sample production that's his most compelling yet, Earl raps as if he's annoyed at himself for how good he is at putting words together.
 
James Blake returns with a new album (CD only for now, LP due in a couple months) that's full of huge names. Nils Frahm drops another EP companion to last year's 'All Melody': 'Encores 2' is yet another hypnotic gem. Kamaal Williams follows up last year's classic with a new EP called 'New Heights' that takes the Black Focus sound deeper into fusion territory.
 
Our favorite surprise release this week comes from Eerie Wanda, a Dutch band led by Croatian singer Marina Tadic. 'Pet Town' could come straight off the roster of turn of the century Slumberland records; if you dig the jangle-pop meets Wall of Sound style of bands like The Aislers Set or Black Tambourine, check out this gem. We've also got a great new album from the timeless Japanese post-rock group Mono, in stock on aluminum and bronze vinyl, and a new 12" of Johnny Jewel remixes of Zola Jesus.


UK cellist Julia Kent delivers a new album of stunning, emotionally wrought modern classical, while the latest from guitarist Sarah Louise, 'Nighttime Birds', brings a complex, minimal soundworld of organic guitarwork and field recordings. A new LP from Danish guitarist Jacob Gurevitsch expertly blends timeless Spanish guitar wanderings with the slightest downtempo pulse in a lovely slab of modern Djangology.

Tim Presley is better known as White Fence or even better known alongside better half Cate Le Bon in their duo Drinks. He's solo for now on 'I Have to Feed Larry's Hawk', which might be the most Drag City-ish album title of all time. Timbo casually reinvents his Kinks-meets-Softs style with each record. 'Tombs' is the latest album from California songwriter Angelo de Augustine, and it is steeped in a poignant, Sufjan-esque beauty. We've also got a new solo album from David Vassalotti, guitarist and singer of post-punk group Merchandise, and he goes into a bit of 'Vauxhall & I' territory on this one.


Still more great rock, pop and things-in-between albums this week from Sneaks, 

Lula Wiles, 

Trapper Schoepp, 

Bring Me the Horizon, 

Rival Sons, and former local boy 

Mike Krol.


Unreleased material from Eric Dolphy's 1963 New York studio sessions are unearthed for the first time on a double-disc set called 'Musical Prophet'. The ECM label brings us two new albums from Yonathan Avishai and Joe Lovano. New blues is in the house from Watermelon Slim and Walter Trout.


The Soul Jazz label continues to align playlists of deep, political roots reggae on the 3rd volume of 'Black Man's Pride'. Nigerian producer 

Hama takes his sublimely chill new-age techno to ever higher heights with 'Houmeissa', and we're got a new one from Kid Koala called

 'Music to Draw To'.


Seminal triphop act Unkle see their '97 debut 'Psyence Fiction' back on LP for the first time since the Tony Blair era, and at last we see vinyl for Lil Wayne's latest, 'Tha Carter V'. Dreamy trap star Madeintyo sees his first physical release with the LP 'Sincerely, Tokyo', and we've got the latest Meek Mill CD, 'Championships'. New York group Phony PPL drop a lovely album of silky jazz-hop called 'Mo Za Ik' that reminds a lot of last year's record from The Internet.
 
Three cant-miss records from the electronic world: a new EP from Brainwaltzera called 'Epi-Log' channels Boards of Canada, a repress of 'Sekundenschlaf' from Russian producer тпсб offers you a second chance at its forward-facing ambient breakbeat, and we have fresh copies of the incredible Canadian chilly raver from Perishing Thirst, 'Pilgrims of the RInde'.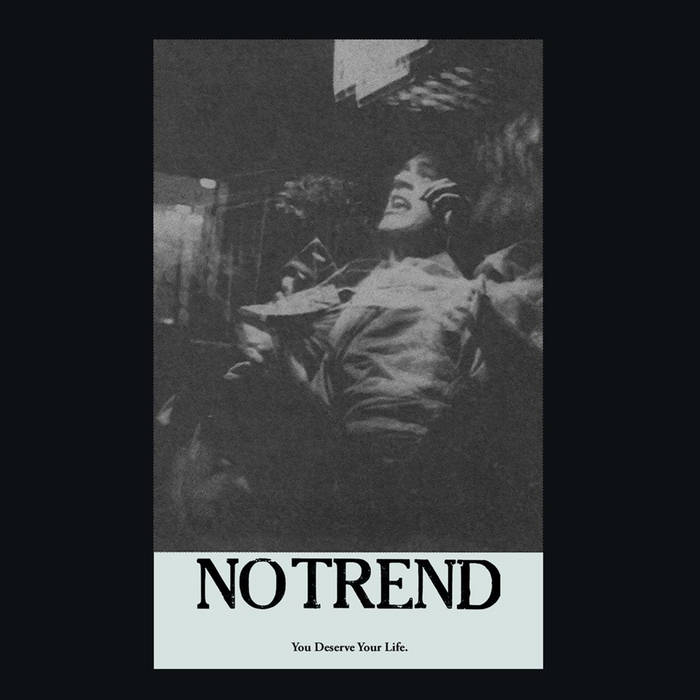 Just weeks shy of Pete Shelley's unfortunate passing, we have restored reissues of two titanic records from the Buzzcocks, 'Another Music In A Different Kitchen' and 'Love Bites', with new photos and liner notes. The Secret Machines' melodic indie classic 'Ten Silver Drops' gets a deluxe reissue via the Run Out Groove label. We have a repress of the DC area anti-hardcore miscreants No Trend, who crafted snarling brain bombs ala Flipper. Pop Group frontman Mark Stewart headed deeper into industrial dub territory with his later group The Maffia and we now have an expanded 2CD version of their album 'Learning To Cope With Cowardice'. The Big Star vaults open yet again with a new reissue of 'Live on WLIR'.
 
Eric Church's early album 'Sinners Like Me' gets a reissue on Red vinyl, plus we have new LP versions of the Eagles of Death Metal classics 'Heart On' and 'Death By Sexy'. Santana delivers another new record, impervious to the passage of time and in a similar fashion we get a new record from Swervedriver, who are still on top of their guitar crunch just like it was still 1994. 
USED VINYL ALERT:
Heading downstairs for this week's Used Vinyl Alert, we've got enough heat in the bins to melt all the sidewalks in Dane County! Some rarities and seldom seen curiosities sit alongside $5 life-changers, just waiting for their chance to go home with you.
Big names from the classic rock and pop worlds this week include Van Morrison, Moby Grape, Jimi Hendrix, Led Zeppelin, Bob Dylan, the Beatles, the Grateful Dead, the Velvet Underground, Tom Petty, Lou Reed, Neil Young, the Rolling Stones, Roxy Music and David Bowie, plus more from Steely Dan, Styx, the Beach Boys, Cat Stevens, the Eagles, Fleetwood Mac, Genesis and King Crimson.
Deep cuts like Griffin, Le Orme, Nick Gravenites and Grapefruit are joined by 80s wave classics like Talking Heads, Ultravox, Modern Lovers, Fleshtones, R.E.M., the Mighty Lemon Drops, B52s, Tom Tom Club, U2, the Pretenders, Guns N Roses, and Peter Gabriel.
The jazz runs as deep as it ever has this week, with a deep selection of essential names and titles in fantastic, archival condition. Check out artists like Miles Davis, John Coltrane, Buddy Rich, Bobby Bryant, Thelonious Monk, Dave Brubeck, Herbie Mann, Ramsey Lewis, Wes Montgomery, Mongo Santamaria, Deodato, Lou Donaldson, Oscar Peterson, Freddie Hubbard, Alice Coltrane, Stan Getz, Gabor Szabo, Donald Byrd, Stanley Turrentine, Archie Shepp, Bill Evans, Dexter Gordon, Roland Kirk, Keith Jarrett, Gary Burton, Bernard Purdie, Ben Webster, Chico Hamilton, Oliver Nelson, Lem Winchester, Lee Morgan, Red Garland, Chet Baker, and Yusef Lateef. And believe it or not, that's not even all of them!
Our selection of more recent releases goes all over this week, from Alanis to Xiu Xiu. Check out some choices ones from the Mountain Goats, Handsome Furs, Lou Barlow, Haim, White Stripes, Ben Kweller, Okkervil River, the Kills, the Civil Wars, Blakroc, Ryan Bingham, Wye Oak, Elliott Smith, Kings Go Forth, TV on the Radio, Deer Tick, and Carter Tutti.
We wrap up with some fine folk from Bob Grossman and Leo Kottke, some international records ranging from Romania, to Cuba, to India, easy listening from Frank Sinatra and Martin Denny, and some killer soul and R&B from Sister Sledge, Crown Heights Affair, Monk Higgins, Stevie Wonder, Prince, Otis Redding, Marvin Gaye, Janet and Michael Jackson, Barry White, the Chi-Lites, and the almighty Dexter Wansel!
USED CD ALERT:
Greetings from Hoth, where the degrees are zero, the footing is treacherous and the used CDs are abundant. Let's lead with the bleeps and bloops side of things. Get yer mitts on albums from Stars of the Lid, Boards of Canada [including "Right to Children"], Panda Bear's "Person Pitch,"  Andy Stott's "Passed Me By/We Stay Together" and a very cool green cardboard sleeve promo version of the eponymous LCD Soundsystem  record. Though considerably less rare, we're always glad to have the cream of Bowie's back half of the 70s output, which means "Heroes," "Station to Station" and "Low" for the uninitiated. There's our usual unimpeachable straight-ahead jazz – think Clifford Brown, Monk and Cannonball – along with out-thing missives from Steve Lacy, William Parker, Joe Henderson with Alice Coltrane, the scorching "Live-Evil" from Miles and Herbie's cosmic "Sextant." Finally, get a load of these stray shots: Case-Lang-Viers, "Paul's Boutique," Lightning Bolt "Hypermagic Mountain," Kendrick "Untitled Unmastered," and a very righteous collection put out by the good people at Soul Jazz called "Country Soul Sisters Volume 2," which is walking the same streets as the legendary "Dirty Laundry" collection we used to sell by the score. Strap on the snowshoes and hoof it on in.


STRICTLY DISCS MUSIC TRIVIA RETURNS FEBRUARY 12TH:
Join us Tuesday, February 12th for Music Trivia at the High Noon Saloon. Registration starts at 5:30PM wiht first question at 6PM.

Test your music knowledge monthly at High Noon!

Registration starts 5:30 | First question at 6:00 PM
FREE | 21+

New prizes to the winning team each month and a cumulative prize for the top team of the year includes a GOLDEN TICKET to EVERY show at High Noon Saloon the next year!

February 12 | March 19 | April 2 | May 14 | June 18 | July 16 | August 13 | September 17 | October 15 | November 12 | December 17


RECORD STORE DAY 2019 IS APRIL 13TH - SAVE THE DATE!
STRICTLY DISCS IS HIRING:
Retail Clerk & Vinyl Pricing Clerk:

Required skills:
Excellent customer service skills; ability to anticipate customer needs
Computer proficient

A passion for music, and a broad, deep base of musical knowledge
Knowledge of Goldmine standards & experience grading and pricing records

Knowledge of stereo equipment/functionality
Availability to work nights and weekends
Ability to stand for long periods of time & ability to lift and carry 50 pounds

To apply, submit letter of interest & resume to angie@strictlydiscs.com


SELL US YOUR CDS & LPS: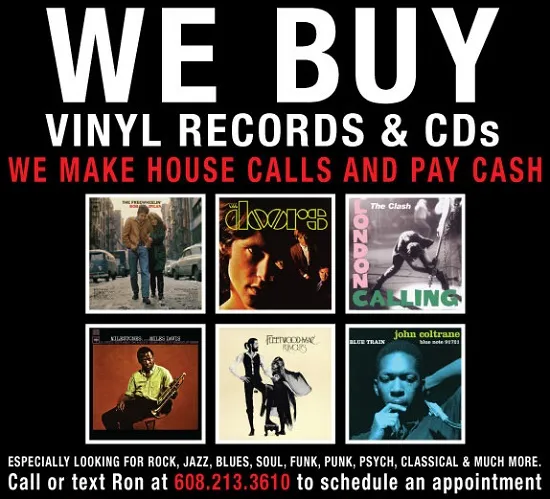 OTHERS TALK BACK:
This isn't the spot to lay down odds on the third race. OTB is where Others Talk Back and give you the lowdown on what they've been feeling lately. This one's for the customers.
M Ward –"What a Wonderful Industry"  Mr. Ward is talking about the record industry, that is.  Judging by the songs Mr. Ward has met his share of colorful people during his musical career.  But Mr. Ward is not too kind to the industry on this album.   Don't worry, this record is not a vitriolic tirade, but done with humor to try to get his points across.   "What a Wonderful Industry" is Mr. Ward's most upbeat record in a very long time.  At times, it is almost sixties pop – even Beatlesque.   And Mr. Ward obviously believed in this album; he financed the whole project himself.  "What a Wonderful Industry" is an unexpected breath of fresh air.  It is refreshing to see an artist as talented as Mr. Ward is moving beyond his usual comfort level and coming up with something as compelling as this album. - Ted

The Flesh Eaters – "I Used to Be Pretty"  This is the first time that the "All Star Classic" lineup of the band has made a new album in almost forty years.  That lineup includes Chris D.  on vocals, along with members of X, Los Lobos and the Blasters.  While Chris D. has been the only constant member of the band since 1979, it was the "All Star" line-up that made their classic album "A Minute to Pray, A Second to Die" in 1981.  And that reconstituted lineup has created one of the best albums that the Flesh Eaters have made in decades.  It you like literate but gritty roots-punk music then "I Used to Be Pretty" is your ticket.  I never thought that the Flesh Eaters would even put out another album (their last one was fifteen years ago).  And I never thought that any new album would be as good as "I Used to Be Pretty" is. - Ted


A SERPENT'S TOOTH - THE KING LEAR MUSICAL AT THE BARTELL:

Ron, Ryan, Angie, Marty, Evan, Matt, Michael, Ben, Will, Ed, Isaac, Larry & Sean