Email December 20, 2018
HOLIDAY GIFTS/SPECIAL ORDERS IN TIME:
The store is stocked with great CDs, LPs, Turntables, Stereo Gear, Books and Accessories that all would make great gifts. But if what you need is not here, we still have plenty of time to get it for you!
Order by 4PM Friday, December 21 for Saturday December 22 delivery.
Order by Noon Saturday, December 22 for Monday, December 24th delivery.
NEW THIS WEEK AT THE SHOP:
Some big releases sneak in just before the Christmas Eve deadline this week. We've got the vinyl version of the latest album from Imagine Dragons, a fresh color vinyl pressing of 
Maroon 5's 'Red Pill Blues'. We've also got a new EP with five songs from the mighty Chvrches!
After stirring online debate all year and making plenty of year-end lists, we now have the vinyl version of Sophie's provocative and transgressive album 'Oil of Every Pearl's Un-Insides'. Rapper Bas brings us a great new record with loads of guests called 'Milky Way'. Youtube sensation Poppy makes her debut in the physical world with 'Am I A Girl?'. CD only for now but we'll have the vinyl the first week of 2019. Something to look forward to then.
Got a music lover on your list you can't decide on a gift for? We've got a couple in-house favorites we've just stocked in mass quantities that will help you knock it out of the park. Chicago composer Makaya McCraven's opus 'Universal Beings' made several staff year-end top 10 lists and honestly could have been on all of them. The first pressing of the LP disappeared in days but we've just gotten more copies in! Same goes for the 2018 repress of the timeless, ineffable lost 70s folk LP from Ted Lucas. If there was ever a record that could appeal to just about every person that walks through our door, its this one. We've also got every available version (3CD, 6 CD + Bluray, 2LP and 3LP) of the expanded 2018 version of the Beatles' 'White Album', with the extra home-recorded demos that put the Fab 4 in your living room. Also still available are LP copies of last year's universal staff favorite from Alice Coltrane, 'The Ecstatic Music'.
Friend of the global and voice of the Planet Earth documentaries David Attenborough has released a lovely set of his archival recordings dating back decades with '
My Field Recordings From Across the Planet', a double CD set with a huge detailed book. Throbbing Gristle synth pioneer Chris Carter sees 3 hard-to-find solo albums paired with a full disc of unreleased 1970s material on the lovely CD box set 'Chris Carter Miscellany'. Siouxsie and the Banshees' iconic album 'Peepshow' is reissued and remastered on a new vinyl LP.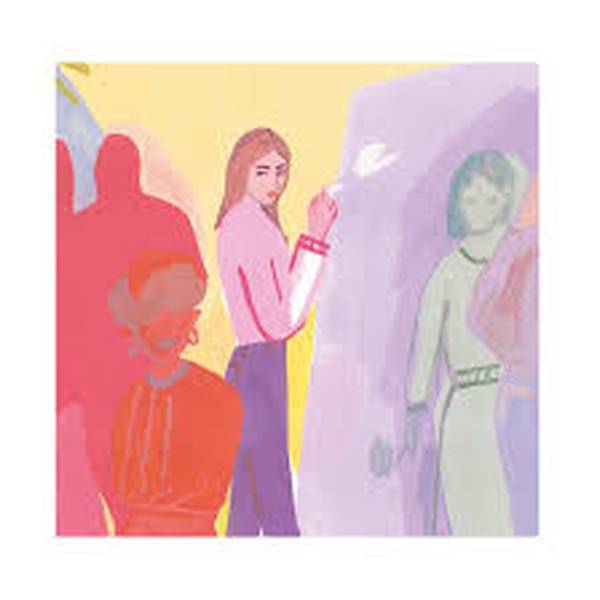 Bartosz Kruszynski, the brilliant Polish mind behind the Ptaki project, rolls out a similar style with his new project Pejzaz. 'Ostatni Dzien Lata' (or 'The Last Day of Summer') is a full length album sequenced like a DJ mix, flitting through cut-up Polish jazz and pop, that sounds like raving in a meadow with blinding sun in your eyes and a Tyskie in your hand. Montreal break-beat trio Perishing Thirst drop a doozy of ambient rave genius with the beguiling 'Pilgrims of the Rinde'. The Lo Recordings label has pulled out all the stops with a new compilation called 'Spaciousness', which does a remarkable job of summing up the state of global 21st century ambient music, with contributions from Susumu Yokota, Laraaji, Iasos, Matthew David, Ulrich Schnauss, and loads more.
Two whoppers from the elusive world of (*whispers urgently*) vaporwave hit the CD and vinyl formats this week. Ramona Xavier is one of the leading lights of this entirely 21st Century genre, and two of her aliases turn up: Sacred Tapestry's 'Shader Complete' and New Dreams, Ltd's 'Sleepline'. Buy now, understand later!
Lastly, we've got some big'ns from the wide world of techno. Reissues of 90s underground legend Luke Slater's 7th Plain project are here, plus a new record from Ibiza tour-guide Mark Barrott called 'Nature Sounds of the Balearics'. Danish psychedelic jungle man DJ Sports is back with a new EP, and we have fresh slo-mo electro heat from Robert Bergman and Nonetheless.
USED CD ALERT:

This is one of those Fridays to set the alarm and get here early. Deep folkie stuff lead the charge, with a pile of a dozen-plus titles courtesy of Joni and Joan, hitting right on the peak of each's career. It doesn't stop there: look out for a pair (!) of titles from neglected stringsman Sandy Bull, John Fahey's "Dance of Death," the hard-times "Tragic Songs of Life" from the Louvins, and a concert featuring Texas hellraisers Steve Earle, Guy Clark and Townes Van Zandt. We got a trio of records from Mary Gauthier as well as works from Carrie Rodriguez, Gillian Welch and Judy Collins. Somehow, the jazz side of things may be even better. Residing for a short time up front are three Grant Green Blue Notes, along with other BN classics from Lee Morgan, Herbie Hancock, Kenny Burrell and Sonny Rollins. We have five separate dates from Bill Evans, an installment from Booker Ervin's "Book" series, three OJC Sonny Rollins titles including his essential session with Monk, and the terrific 2-cd Wes Montgomery Verve comp which includes the entirety of "Smokin' at the Half Note," which may be Wes' best album full stop. We got the usual suspects represented as well, which means plenty of Trane, Miles, Brubeck and Nina. Finally, we have a quartet of recordings from barely-remembered Chicago folk-soul legend Terry Callier. Included among these is "First Light: Chicago 1969-71" which includes embryonic takes on shoulda-been classic songs cut in advance of the finished versions helmed by Chess/Cadet records wunderkind Charles Stepney. Bill Withers is the facile comparison, but TC was on his own thing. I cannot recommend this one highly enough. Not all too often where your boy makes a personal guarantee.
USED VINYL ALERT:
Heading downstairs for this week's Used Vinyl Alert, we've got classics by the truckload as we close in on the holidays.
With the collectors on your list in mind, we roll heavy with in-demand pressings of our most cherished names this week. The Beatles, the Stones, Pink Floyd and Roger Waters, Led Zeppelin, the Kinks, Tom Waits, CSNY plus some fine Neil Young solo, Fleetwood Mac, Frank Zappa, Bob Dylan, John Prine, and the Band.
Even more must-haves roll in from Billy Joel, the Pretenders, Peter Gabriel, the Eagles, Thin Lizzy, Elton John, Def Leppard, Joan Jett, Joni Mitchell, *ahem* QUEEN, Van Morrison, Bruce Springsteen, Kiss, Dio, Man, King Crimson, Gong, and Motley Crue. Punk and new wave is here from Sparks, Tom Verlaine, the Ramones, Devo, the Cure, the Smiths, Talking Heads, English Beat, and Laurie Anderson!
Some fine jazz this week includes lovely LPs from Buddy Rich, Chico Hamilton, Max Roach, John Coltrane, Jimmy Smith, Duke Ellington, Herbie Hancock, Horace Silver, and a super rare one from Ian Carr. We've also got stunners from vocalists like Nina Simone, Abbey Lincoln, and Sarah Vaughan.
Funk, R&B and soul is here from the Supremes, Whitney Houston, Sade, Grace Jones, Marvin Gaye, Al Green, Isaac Hayes, Etta James, Stevie Wonder, Otis Redding, the Isleys, the Jacksons, and the Temptations. Classic country turns up from Loretta Lynn, Chet Atkins, Bobby Bare, Glen Campbell, Johnny Cash, Willie Nelson, Dolly Parton, Hank Williams, Gene Autry, Emmylou Harris, and Merle Haggard.
We close out with some more recent releases from a wide variety of names, such as Iceage, Nirvana, Govt Mule, Ryan Adams, Superchunk, the Mountain Goats, Sufjan Stevens, Brandi Carlile, the Decemberists, Phish, Disco Biscuits, Panda Bear and the Strokes. Weve got a couple killer Bob Marley LPs, plus rap stuff from Ice T, Jay Z, Tribe Called Quest, and Common, and some electronic heat from Brian Eno, Air, Flying Lotus, Vangelis, and Tangerine Dream.
CHRISTMAS EVE HOLIDAY CHEER - OPEN 10AM-4PM:
Join us starting at 10AM on Monday, Christmas Eve, as we celebrate as we always do with Champagne, Mimosas, and juice for the minors. We will be pouring an Australian Cava that is available from our friends at Barriques down the block.

Stop on in, have a beverage, and do your last bit of holiday shopping with us! We'll be open from 10AM until 4PM, and we'll be giving out our Holiday Groove with purchase while our limited supply lasts!
HOLIDAY GROOVE 2018 CD NOW AVAILABLE & FREE:
After the terrorist attacks on September 11th, 2001, we launched this holiday tradition to spread some much needed joy and spirit. This year's holiday groove is in its 18th edition and we hope the effect remains the same...happy holidays from all of us at Strictly Discs.

2018 Holiday Groove Tracklisting:
1. Red Simpson - Out On The Road For Christmas
2. Jessie Mae Hemphill - Merry Christmas, Pretty Baby
3. Ende Shneafliet - X-Mas Card From Outer Space
4. The Snowmen - Hokey Cokey
5. The Emotions - What Do The Lonely Do At Christmas
6. Sara Bareilles & Ingrid Michaelson - Winter Song
7. Eric Frostic - Winterlude
8. Toms Mucenieks - Jingle Bells: Sad Christmas
9. Billy Joe Shaver - You Just Can't Beat Jesus Christ
10.The Everly Brothers - Christmas Eve Can Kill You
11. Simon & Garfunkel - 7 O'Clock News / Silent Night
12. Mary Gauthier - Christmas In Paradise
13. Casiotone For the Painfully Alone - Traveling Salesman's Young Wife Home Alone on Christmas in Montpelier, VT
14. Rodney Crowell - Come Christmas
15. Jeremiah & the Red Eyes - Townes, Jesus and Me
16. My Dear Wormwood - Cold White Christmas
17. Old 97s - Blue Christmas
18. Amos Pitsch - It's XMAS (Today)
STRICTLY DISCS 2018 STAFF TOP 10s:
GIVE THE GIFT OF MUSIC - TOP 2018 CD/LP RELEASES ON SALE:
All CDs sale priced at $9.99 / LPs priced as marked (online and in the shop).
WE ARE HIRING - SHIPPING CLERK:
We are looking to hire a shipping clerk.
Requirements:
•    Self-motivated and independent thinker
•    Computer proficiency
•    Flexibility
•    Strong work ethic
•    High level of organization and precise time management skills
•    Ability to lift 50 pounds

Approximately 3 hours per day (9AM-NOON), up to 6 days a week. Possible additional hours filling other duties, depending on experience.
To apply, submit letter of interest & resume to angie@strictlydiscs.com
BENEFIT RAFFLE FOR 50TH ANNIVERSARY WHITE ALBUM SIGNED BY DEAR PRUDENCE:
Beginning Friday, Strictly Discs will have raffle tickets available for purchase for your chance to win a Beatles 50th Anniversary White Album (2LP version) signed by none other than "Dear Prudence," Prudence Farrow Bruns (Pictured above on Ringo Starr's left side).

The raffle is a benefit for two nonprofit organizations, The Sonder Project and Point Washington Medical Clinic, which are heavily involved in the Florida Panhandle recovery efforts in the aftermath of Hurricane Michael.
Raffle tickets are $5 each and will be available through Christmas Eve Dec. 24. There is no limit on how many raffle tickets you purchase. We will randomly draw a ticket and notify the winner on Dec. 26. One hundred percent of ticket proceeds will go to the Sonder Project and Point Washington Medical Clinic.
Strictly Discs is one of 45 member stores of the Coalition of Independent Music Stores (CIMS) receiving a signed album to raffle in our store. The benefit was organized by CIMS store Central Square Records, located in the beach community of Seaside, Florida, in the Panhandle. This October, Hurricane Michael, the strongest storm to ever hit the Panhandle, came on shore just east of Seaside and caused devastation that is vast and folks are in need.

Prudence Bruns (aka "Dear Prudence," the subject of the White Album song), is a Seaside local and a longtime friend of Central Square. She offered to help Central Square raise funds by signing 45 copies of the White Album.
About The Sonder Project:
The Sonder Project began as a group of volunteers who share a desire to strengthen not only their local communities, but communities across the world. Immediately following the storm, volunteers from The Sonder Project traveled to the impact areas to see if they could provide assistance. What began as an organic desire to assist our neighbors has since evolved into a highly organized daily operation to send volunteers and supplies street by street, neighborhood by neighborhood, with direction and support from local & emergency management officials.
About Point Washington Medical Clinic:
Point Washington Medical Clinic is volunteer driven, free medical clinic servicing the South Walton area. The mission of Point Washington Medical Clinic (PWMC) is to build a stronger and healthier community by providing high quality primary health care regardless of the patient's means or access. PWMC has now opened a satellite location in Panama City providing much needed medical care to those affected by Hurricane Michael.
About Prudence Farrow Bruns:
In 1968, Prudence Farrow Bruns traveled to India with her sister, actress Mia Farrow, and the Beatles to study meditation with the Maharishi Mahesh Yogi. She became so focused on practicing meditation that she would stay inside her room for hours. This prompted Paul and John to serenade Prudence outside her door with a little jingle "…The sun is up, the sky is blue, it's beautiful, and so are you…" "Dear Prudence" received her PhD from Berkley in Sanskrit and she's an expert and highly respected teacher of Transcendental meditation, an accomplished film producer, speaker and author.
SELL US YOUR CDS & LPS:

OTHERS TALK BACK:
This isn't the spot to lay down odds on the third race. OTB is where Others Talk Back and give you the lowdown on what they've been feeling lately. This one's for the customers.
Bruce Springsteen – "Springsteen on Broadway"  His over a year long stint on Broadway ends on Tuesday, December 18,, 2018.  This two disc release memorializes that long Broadway stand.   Springsteen is alone, with only a guitar and a piano to accompany him.   His wife, Patti Scialfa, however, sings background vocals on two songs during most nights of the run.  During the show, Springsteen tells the story of the twists and turns of his life through the songs he wrote.  He embellishes the songs with stories of how they were written and, more importantly, what they meant when written and what they mean to him today.  Springsteen 's life was determined and cast by music at an early date and this performance shows how he is still beguiled and driven by that muse of music even after all these decades have gone by. - Ted

Ron, Ryan, Angie, Marty, Evan, Matt, Michael, Ben, Will, Ed & Isaac