September 27, 2018
NEW THIS WEEK AT THE SHOP:
Happy Friday everyone. We've reached the moment when the work week's toil all becomes worthwhile: new records out! Lots to run through this week so lets get comfortable.
Two legends that left us this year have essential collections out to celebrate their endless gifts to popular song: Aretha Franklin's 'Atlantic Singles Collection' covers all of her early hits and then some, on an expansive 2 CD or 2 LP set. 

Tom Petty gets his first ever complete career overview on 'An American Treasure', a fittingly expansive tribute to all his fertile eras. Dave Grohl is still with us, but I've got him up top as well, as he has a new mini-album of solo work out on vinyl only, called 'Play', while stock lasts.
Some fire from the fringes of the wide world of jazz this week. Angelique Kidjo brings us her version of 'Remain In Light', a stunning re-invigoration of the Talking Heads' classic album with a slew of guests. We've been getting requests for this ever since it came out digitally early this year; now it's on CD, with vinyl to come next month. We've got a new one from supple vocalist Cecile McLorin Salvant, plus new discs from Stefon Harris, Jowee Omicil, and the Alba Griot Ensemble, a group of Malian jazz musicians who welcome guests Tony Allen and Toumani Diabate on this CD. The Contact Field Orchestra deliver quite a wonder with 'Volume 1', a collection of 1900s worksong field recordings by California miners, rescued from 78 and augmented with guitar and synth effects.
Blues, folk, roots and country heroes have some great collections out this week. Tony Joe White drops 'Bad Mouthin', a set of takes on classic Chicago Blues tunes, plus we've got new albums from Maria Muldaur, Linda Thompson, the John Butler Trio, Loretta Lynn, and an expansive collection of lost early recordings by the Louvin Brothers.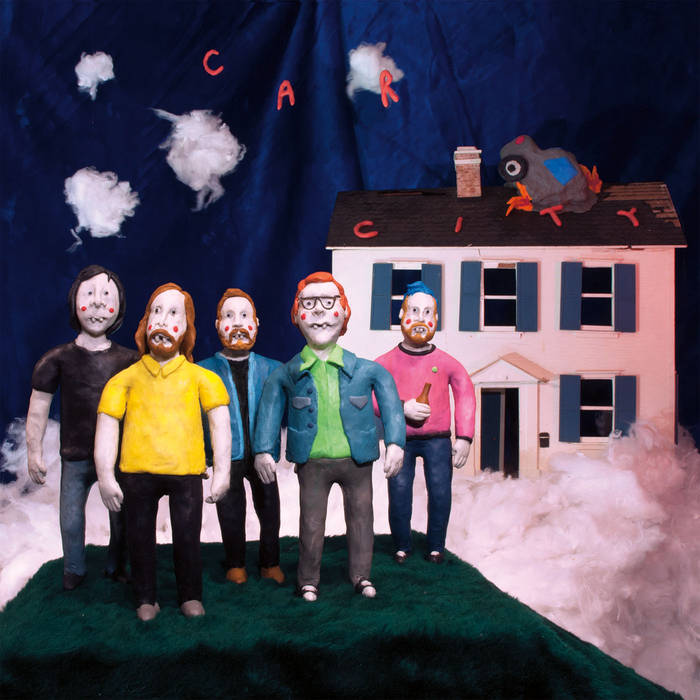 New indie business comes through from names like Alt-J, All Them Witches, and the indie pop duo of Justus Proffit & Jay Som, plus we've got a new LP from local-ish band Car City, a five piece garage pop band that includes Tenement's Amos Pitsch on drums and guitar, and has been dubbed 'The Avengers of Fox Valley'. Sold! Heavily buzzed-about Minneapolis songwriter Thomas Abban releases his debut, 'A Sheik's Legacy', and weve got a new LP from Christine and the Queens!
Anticipated releases from some of the electronic world's biggest names hit today, including the much-speculated-upon 'Fabriclive 100' release from the pairing of Kode9 and Burial. Little has been announced about this set other than it's artwork and the fact that it is the final installment in the legendary Fabriclive series (as the club has closed, frown emoji), but smart money is on this set containing a lot of unreleased Burial material. CDs in the house now with vinyl on the way. We've also got the latest instant classic from The Field called 'Infinite Moment', and an astounding new album from UK bass denizen Djrum called 'Portrait With Firewood', which finds the producer going introspective with cello, piano and string arrangements to match his portly DnB tracks. The peerless Jlin returns with 'Autobiography', an album commissioned for a dance performance that has a bit more weightlessness than her last two albums.
Adult Swim and Sub Pop team up to deliver an eye-popping soundtrack release for the cult-fave TV show 'Rick and Morty', available on 2CD and green/blue Loser edition double vinyl, with lots of amazing giveaways you can enter to win, just look elsewhere in this newsletter! If you haven't caught Hannah Gadsby's life-changing comedy-not-comedy special 'Nanette', get thee to Netflix! Or pick up the vinyl release we now have. We don't stock too much comedy vinyl round these parts, but if you've seen this one, you know it's in its own class. Speaking of her own class, Joan Jett has a fantastic new biopic out called 'Bad Reputation' (duh) and we've got the soundtrack to that one.
A trio of female haunters are in the building that you cannot miss. First up, the latest, somehow strongest-yet album from Marissa Nadler, followed by the unbelievable debut album from New York artist L'Rain, who enlists a massive backing band for an album of intricately arranged pop-facing tunes that flit across folk, jazz, and R&B without falling into any one category, but maintaining a truly elevated sense of consciousness throughout. This one really caught me unawares! Same goes for the new record 'Y' from Spanish artist Sobrenadar, which collects 2 recent EPs that touch lightly on the Cocteaus and Ride for a contemplative update on shoegaze.
Come wit it now! A trio of reissues apiece from three singular acts are in the house this week. Rage Against the Machine's latter-era bangers are back on vinyl: 'Evil Empire', 'Renegades', and 'The Battle of Los Angeles'. 

Stereolab's three non-album compilations are back on clear vinyl: 'Switched On Vol. 1', 'Refried Ectoplasm', and 'Aluminum Tunes', plus we've got a 4 CD box compiling all three. West Coast doom truists Leviathan see the reissue of three early classics: 'A Silhouette In Splinters', 'Howl Mockery At the Cross', and 'A Massive Conspiracy Against All Life'. That's nice.
Check out some rare collections of underground folk legends this week. Skip Spence's one of a kind, desert-island disc 'Oar' gets expanded twice over with 'AndOarAgain', a 3 disc set that includes 20 unheard takes from the sessions of this classic loner-stoner record. Bert Jansch's whole oeuvre gets distilled in 2 discs on 'Just A Simple Soul', while 'Sing Me Back Home' collects early recordings from the Appalachian outsiders Hazel Dickens and Alice Gerrard.
More reissues and collections this week (I can tell the holidays are coming): the Pixies release a deluxe vinyl set compiling their first EP and first album 'Come on Pilgrim..It's Surfer Rosa'. Eric Clapton's 'Complete Collection' has 35 of his best tracks all in one spot for the first time, on 4LPs. Captain Beefheart's crowd pleaser 'Safe As Milk' is back in print on a mono vinyl pressing. Pink Floyd's 'A Foot In the Door' is a career spanning best-of set. We've also got a repress of Killed By Death 14, which covers rare late 70s punk from New Zealand!
Heavy, heavy heat this week in the realm of jazz reissues. We've got the haunting duo album from Phil Ranelin and Wendell Harrison, called 'Message From the Tribe', spiritual jazz-blues LPs from Harold McKinney and Ralph Thomas, an incredible slab of moody latin-inspired jams from Barney McAll, a epically heady Japanese jazz rarity from Fumio Itabashi, and lastly, a til-recently unheard live set from Thelonious Monk circa 1964, which gives that unearthed Coltrane album a run for its money.
Three represses of 70s Brazilian fire in the house: Jorge Ben's 'Big Ben', Caetano Veloso's 'Qualquer Coisa', and Os Mutantes' 'Tudo Foi Feito Pelo Sol'.
Hip hop out the dang WAZOO this week, from big names and small ones. First up, months now since it first rinsed out our minds on CD, we've got the vinyl version of Janelle Monae's 'Dirty Computer'. Also in demand is the latest Kanye transmission, Kids See Ghosts, which is here at last on CD (vinyl due in November....of this year!). We've got reissues of Future's 'EVOL' LP and Shabazz Palaces' self titled debut, plus new discs from Freddie Gibbs (loving the Teddy P tribute on the artwork), E-40, Cypress Hill, Marsha Ambrosius, Vinnie Paz, and Lndn Drgs, plus a killer new beat-tape LP from Jansport J, called 'Low'. 
Three lovelies from the ambient end of the techno world are all worth your time this week. Inner River's self titled debut looks rather unassuming but contains a near-infinite world of contemplative chill. Pad god Lawrence returns with 'Illusion', another study in subtle, thrumming rhythms. Portugal's Niagara deliver 'Apologia', a mind-blowing kaleidoscope of field recordings, glittery synth, jazzy fragments and pop structures that all goes down like cold soup.
Captured Tracks have done another reprinting of their Saada Bonaire collection, a 2LP set of dubby disco and synth-pop from two mysterious French beauties that has been going for hundreds online lately, for good reason. The Coil + Zos Kia + Marc Almond collaboration LP 'How To Destroy Angels' is back in print, as well as the 1969 album from Popera Cosmic, a space-funk, proto disco miracle of a record that predicted the 70s concept album craze furthered by dudes like JC Vannier and Serge Gainsbourg. Tashi Wada collaborates with his father, the Fluxus artist Yoshi Wada, on a lovely new album of drone experiments on the RVNG label. Alison Statton and Spike (of Young Marble Giants and Weekend fame) have a disc of new music called 'Bimini Twist'. Swedish alt-R&B queen Fatima finally follows up her classic 'Yellow Memories' with a new smoker called 'And Yet Its All Love'.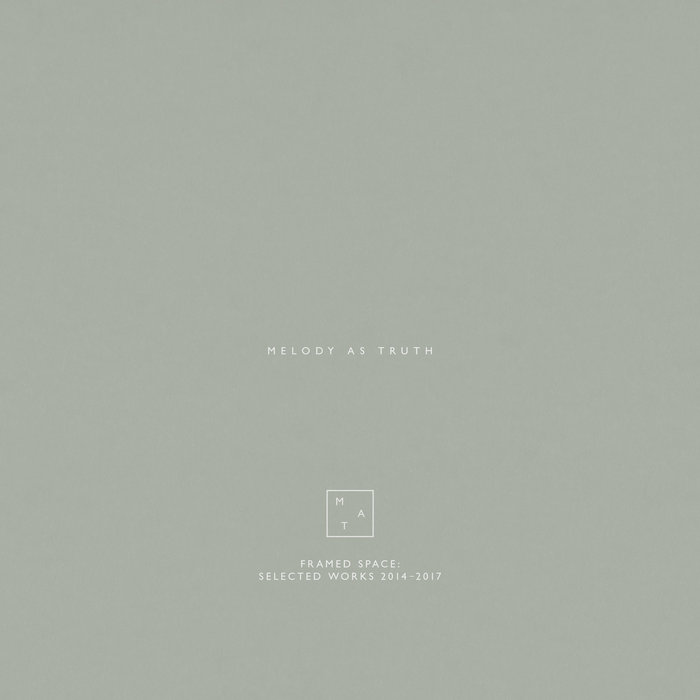 Three hidden, and I mean hidden gems from the new age realm this week. First up, G.B. Beckers' 1982 rarity 'Walkman', an album of carefully poised acoustic guitar and rhythm-box meditations. Just as poised is the 2CD set from Suzanne Kraft and Jonny Nash, two contemporary drifters who have released scores of EPs of fragrant, liminal guitar, piano and synth seances, and now see all that work collected in one place. Be quick and snag our single copy of the 'bblisss' compilation from Huerco S and his merry gang of midnight minimalists.
Two epics of 90s intelligent dance music are back on LP this week. Replace your bonged copy or hear for the first time the visionary LPs 'The Silicon Dawn' by Dan Curtin and 'Ten Days of Blue' by John Beltran. Chillout master Hatchback returns with an elegant, in-depth LP called 'Year of the Dragon'. We've also got all manner of forward thinking atmospheric techno/not-techno from Oren Ambarchi, Foodman, Docile, CS+Kreme, Irakli & Zesknel, INFX, and Kyo. Is my keyboard broken? Nope, all those names are correct. 
USED VINYL ALERT:
Heading downstairs for this week's used vinyl alert, we've got a heady crop of classics new and old for the browsing. 
We start off with solid catalog runs from some of our favorite artists: Jimi Hendrix, the Rolling Stones, Bob Dylan, the Grateful Dead, Led Zeppelin, the Beatles, Neil Young, Fleetwood Mac, Pink Floyd, and Frank Zappa, alongside crucial selections from the Who, Cream, Leonard Cohen, Moby Grape, Van Morrison, Savoy Brown, Queen, Sir Douglas, Bob Seger, Roxy Music, Elvis, the Allmans, ZZ Top, Duane Eddy, Bo Diddley, Joni Mitchell, Bruce Springsteen, Richard Thompson, Elvis Costello, Genesis, the Kinks, King Crimson, Peter Gabriel, Yes, and the Monks!
New wave, punk and other 80s babies are here from INXS, the Eurythmics, Lords of the New Church, Crass, Wham, Talk Talk, Adam and the Ants, Living Colour, Sparks, Talking Heads, Jesus and Mary Chain, the Pogues, and Morrissey.
Jazz is here from Miles Davis, Alphonse Mouzon, Khan Jamal, Gil Fuller, Rufus Harley, Benny Green, and many more. Some soul is on offer from the Chi-Lites, Chic, Earth Wind and Fire, Aretha Franklin, the Crusaders, and Arthur Conley, while country comes in from Porter Wagoner, Dolly Parton, the Everlys, Johnny Cash, Chet Atkins, and Jack Elliot.
A slew of recent indie, punk, garage and electropop in the new bins today, from names like Neutral Milk Hotel, Volcano Choir, Phox, Fleet Foxes, Waxahatchee, JE Sunde, Grouper, Nine Inch Nails, Mogwai, Milk Music, Japandroids, Major Lazer, Huerco S, Flying Lotus, Jawbreaker, Protomartyr, Refused, the Hold Steady, Tony Molina, Metz, Modest Mouse, and Deerhunter!
All this, plus plenty of essential classical music, some classic soundtracks, and all the cheap heat we can manage on the rock n roll front! Come down and have a dig.
Normally, when we put together the weekly rundown of the incoming used cd's we try to hit upon some thematic narrative. We're going to forego that and just list a whole bunch that made me smack my gob and go "Damn, I can't believe they sold that." There's a mess of great stuff this week, but here's the nuggets cafeteria style:
Throbbing Gristle "20 Jazz Funk Greats"
Metallica "Ride the Lightning" (!)
Metallica "Kill'em All" (!)
Hendrix "Live at Fillmore East" (Band of Gypsies)
Funkadelic "Maggot Brain"
Flying Lotus "Cosmagramma"
Minutemen "Double Nickels" (Econo!)
Congos "Heart of the Congos"
Black Uhuru "Sinsemilla"
Cramps "Songs the Lord Taught Us"
Meters "Rejuvenation" (THEE funkiest by the N.O. Kings)
Minor Threat "Complete Discography"
Slayer "Reign in Blood"
De La Soul "Is Dead"
Destroyer "Destroyer's Rubies" (Best record David Bowie never made, there I said it)
Deerhunter "Cryptograms"
Exploding Hearts "Guitar Romantic" (Play it loudly, play it often)
Mitch Hedberg "Mitch All Together" (Corn on the cob should be called corn)
Trust, there is plenty of more, but something has to get first billing and there was a lot of competition this week.
ISTHMUS MADFAVES READERS POLL:
We are honored to have won this poll after a 10+ year hiatus for the Record Store category. Thank you for your support and getting physical with your music!

ERIC CHURCH DESPERATE MAN PRE-ORDER WITH FREE 7"

Pre-order your copy of Desperate Man on CD or LP & receive a FREE Limited Edition 7" featuring "Heart Like A Wheel" and "Monsters" included with your order...available now.
MONROE STREET CONSTRUCTION UPDATE:
Thank you for making the trip to come and see us; we appreciate it!

DIRECTIONS FROM REGENT/EAST:
From Regent Street:
Turn Left on SPOONER ST
Turn Right on West Lawn or Keyes
Turn Left on Harrison St.
We are on the corner of Harrison & Monroe Streets (the street level parking lot outside of the Trader Joe's doors is a public City of Madison lot & the side streets all have FREE 2 hour parking.
MONROE STREET IS OPEN FROM THE WEST

Coming to the shop with CDs/LPs? We can come to you or meet you at our warehouse to make it easier. Please call or text Ron at 608.213.3610 to arrange.
SELL US YOUR CDS & LPS:
NEXT MUSIC TRIVIA TUESDAY OCTOBER 9TH:
Join us Tuesday, October 9th for Music Trivia at the High Noon Saloon. Registration starts at 5:30PM wiht first question from Marty & Angie at 6PM.
OTHERS TALK BACK:
This isn't the spot to lay down odds on the third race. OTB is where Others Talk Back and give you the lowdown on what they've been feeling lately. This one's for the customers.
Adam's House Cat – "Town Burned Down"  Adam's House Cat was a southern band from 1985 to 1991.  Its main members were Paterson Hood and Mike Cooley.  Mr. Hood and Mr. Cooley later went on to fame, and maybe fortune, with the Drive- By Truckers.  The two certainly never really went anywhere with Adam's House Cat.  In fact this album, recorded in 1990, was never released until this year.  The tapes were considered lost until they were found several years ago.  It is interesting to note that the album was recorded in the famed Muscle Shoals Sound Recording Studio.  But the music has nothing to do with that "Muscle Shoals Sound."   Mr. Hood's distinctive vocals and material really channel the Drive- By Truckers early sound.  But the band has an almost punk energy that is hard to contain.  Adam's House Cat was a loud band that believed that they had something to say in a loud way.   That it took almost twenty years to hear it is a real shame. - Ted
Carl Broemel – "Wished Out"  Mr. Broemel is the lead guitarist of My Morning Jacket.  Being that Jim James writes and sings most of the material for My Morning Jacket, Mr. Broemel has to find an outlet outside of the band.  "Wished Out" is his third solo album and probably his best.  None of this remotely sounds like My Morning Jacket.  Mr. Broemel instead has a sound that really is quite individualistic.  It combines strains of psychedelica, folk rock and singer-songwriter pop along with a unique style of song-writing.  The music has a sort of quiet intensity that is sixties/seventies in orientation but is rarely heard now.  Mr. Broemel's solo albums are a pleasant surprise whenever they emerge.  "Wished Out" is one of the best surprises of the year. - Ted

Ron, Ryan, Angie, Marty, Evan, Matt, Michael, Ben, Will, Ed & Isaac