August 23, 2018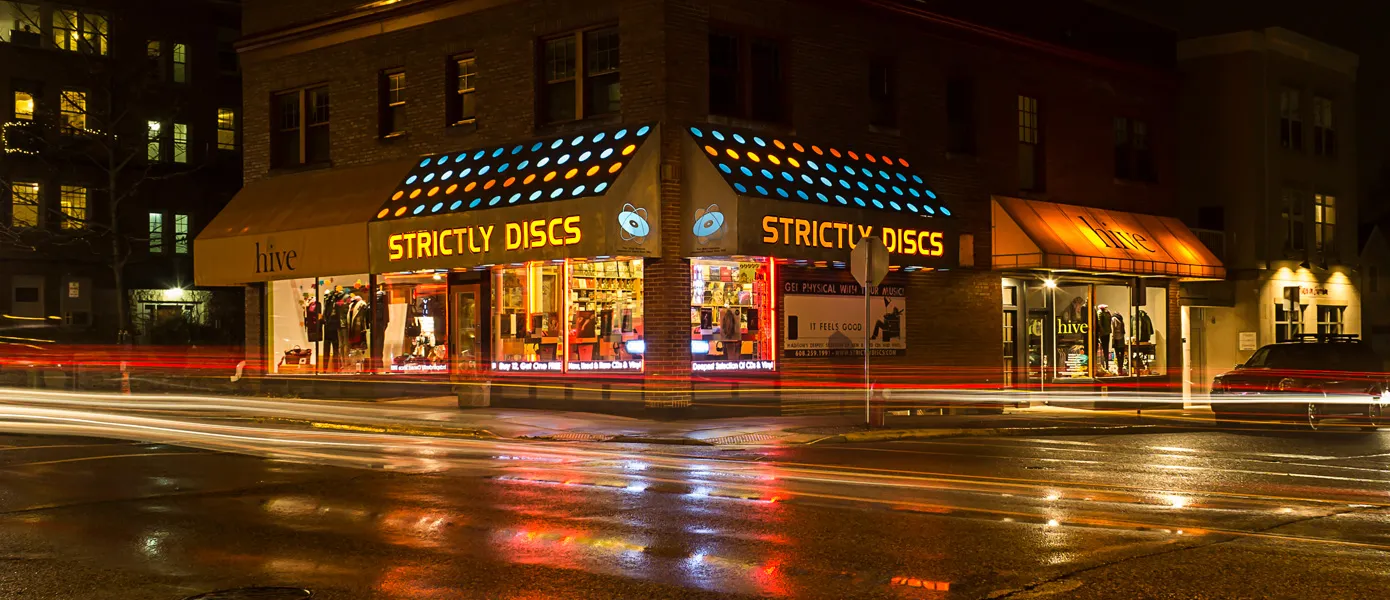 NEW THIS WEEK AT THE SHOP:
The musical and cultural force known as Blood Orange releases the next chapter in his beauteous discography this week. 'Negro Swan' is another epic, yet bittersweet exploration of identity, in a similar, if evolving vein as his last record, 'Freetown Sound', with Dev Hynes documenting the resistance of marginalized people through languid jazz-funk. The CD on this one is out today, with the vinyl version due in early October. Philadelphia shoegazers Nothing compress their riffy, emotional shoegaze into a potent sugarpill on 'Dance on the Blacktop', available on CD, LP, and extremely limited color vinyl. We've also got the fantastic new album from Chicago duo Ohmme, who mix the vocal polyphony of early Dirty Projectors with an agit-jazz feel ala Mecca Normal.
A genre unto themselves at this point, Autechre continue their entropic sound-generation into a 3rd decade with their first physical release in quite some time, the massive 'NTS Sessions'. Available as a big CD or LP box, or as individual LPs, this release is somehow more Autechre than you'd ever need, and still not enough. Fans of the maximal Ae sound of 'Tri Repetae' or more recently, 2013's 'Exai' will be thrilled with this one. Its Booth and Brown in brawling form; wrestling with tectonic plates of bass and rhythmic data.
NYC shambolic rock dons Interpol still have the knack for catchy guitar rock that sounds exhausted by its own genius on their latest album, 'Marauder'. Mac DeMarco digs into the vaults of his Cayman Islands estate for some 'Salad Days Demos'. Pianist and electronic composer Olafur Arnalds brings us a nice new one called 'Re:Member'.
We've got new releases from burlesque rockers Devotchka, a revived Alice in Chains, a new collaboration album from Mark Lanegan and Duke Garwood, and new records from Rubblebucket, Jesus Piece, and Liam & Neil Finn.
Haroumi Hosono. One of modern music's most inventive, multi-faceted, and productive artists has long seen his massive catalog languishing out of print, available in the West only at extremely high prices. After years of whispers and scores of reissues of contemporary Japanese wonders, we finally see the beginnings of a much-needed campaign celebrating some of his finest works. Before helping found the iconic Yellow Magic Orchestra, Hosono was active in psych, folk, pop and jazz scenes in 1970s Japan, and he brought all these influences and more to bear on his solo efforts, three of which are available now. 1978's 'Paraiso' is a mellow delight full of soft grooves, lightly psychy folk-pop comparable to what Harry Nilsson and Paul McCartney would do around the same time. 1982's 'Philharmony' is quite simply one of the most ingeniously conceived synth-pop albums on the planet, hooky yet cerebral. 1989's 'Omni Sight Seeing' finds Hosono far out with minimalist ambient and proto-IDM that retains a playful spirit. While the music on these three albums varies widely, one trait they share is Hosono's vision, which seems completely outside of time, trend, or influence. CDs and limited vinyl on these, with more titles coming in the future!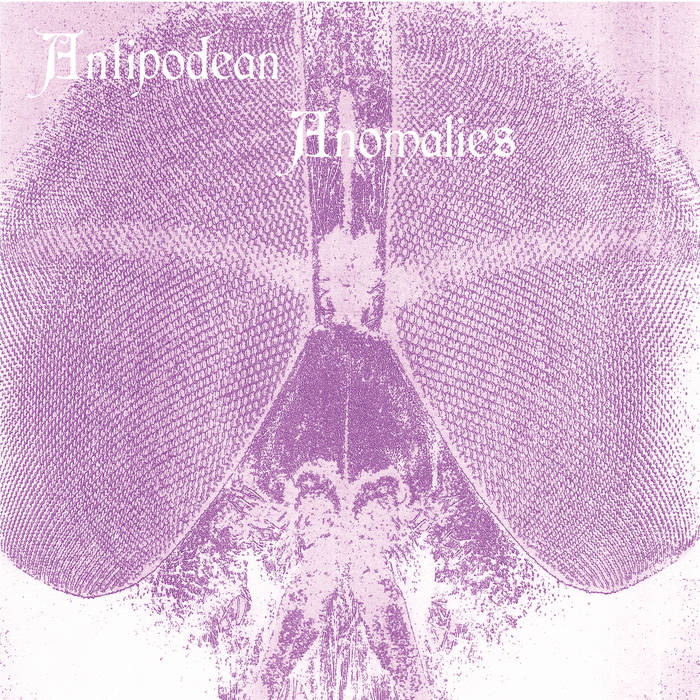 Your last chance to pick up one of the most beautiful albums ever made is here. Daniel Schmidt built a gamelan at the Center for World Music in Berkeley in 1975, and made several recordings of it thereafter, which were finally released on an LP two years ago called 'In My Arms, Many Flowers' that immediately went out of print. A small batch have been pressed up one final time, giving you a chance to hear some of the most poignant, resonant, and deeply emotional ambient music ever put to tape. Also back from the abyss is the perfect pairing of Spike and Debbie, two UK musicians who emerged from the early diaspora of the band Young Marble Giants, appearing on recordings by The Gist and Weekend. They collaborated under several names in the interim before leaving music behind, reuniting now for this collection of new and old recordings. Clever, dub-wise indie pop and neatly-pressed post-punk abounds on 'Always Sunshine, Always Rain', available on CD. The Left Ear label turns their knack for finding rare stunners to their home region, collecting nine amazing folk/ambient/dub/pop tracks from New Zealand and Australia on 'Antipodean Anomalies'.
Light in the Attic follow on their crucial This Heat reissues with some rarities from the band's catalog, only really available as rare CDs or in the out of print box set. 'Made Available' is, in this reporters opinion, the most unique document of the band that exists. Drawn from two Peel Sessions recorded in 1977, the trio treat the BBC studios as a laboratory. These songs, drawn mainly from their self-titled debut, have never sounded more alive, quivering, and bloody. 'Live 1980/81' sees the band with a bit more aggression and spluttering rage, pounding through the paranoid rants of their second album, 'Deceit'. 'Repeat/Metal' sees the group vaporizing into tape loop infinity, completely dehumanized until they are just...gone.
Some real smoking new jazz CDs are here this week. We have an eye-popping multi disc and book set from Wayne Shorter called 'Emanon', the anticipated solo album from session man Joey Dosik, a new experimental disc from bandleader Christopher Fox featuring Paul Lovens on HatHut, called 'Topophony', and a new CD from Steve Turre.
Chromeo's 'Head over Heels' finally gets an LP release. We've got a great new collection of synthy dub-pop from a Japanese artist called Videotapemusic, and fresh copies of Digable Planets' legendary 'Reachin' are back in the house on vinyl!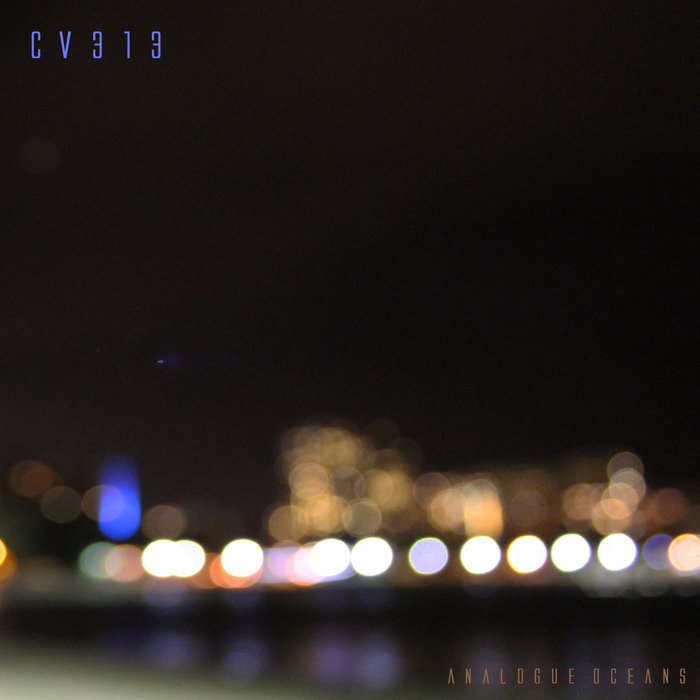 We've got a stunning new vinyl version of the soundtrack for the oughtiest Dreamcast game 'Shenmue'. A world-enveloping new 2CD set from CV313, better known as Echospace. Australian producer Cale Sexton makes his full-length debut with 'Melondrama', a bouncy album of instrumental funk verging on house, in the spirit of his fellow countryman, Tornado Wallace.
BACK-TO-SCHOOL STEREO GEAR SALE:
Sweet summer days, warm, long and lazy; we thought they'd never end. Well, we hate to break it to you, but Back-To-School season is just around the corner. We want to help soothe the ache of this transition, so we've got a sale going through August on all new and used equipment and gear in the shop.
Our full inventory of new and vintage turntables, receivers, speakers, and miscellaneous stereo components at the shop will be 15% OFF this month. Whether you need to upgrade a piece, want to completely re-do your whole rig, or maybe you're putting the finishing touches on a new apartment or dorm, now is the time!
And because you need something new to listen to, all gear purchases this month come with an unlimited 15% off coupon for new and used LPs (to be used on the same day).
USED CD ALERT:
Provided greater Dane County no longer looks like a hasty re-enactment of "Waterworld," here's the lowdown on the upfront used CD arrivals. We go back to roots this week with loosies from Nikki Lane, Shovels & Rope, Chris Stapleton, Ryan Bingham, Nathaniel Rateliff, Jason Isbell and the charmingly ramshackle debut of Wilco. Acid-damaged double-shots from the Meat Pups and the Flaming Lips (the mighty "Soft Bulletin"!) nestle alongside usual suspects like Pink Floyd, The Beatles and The Clash. Hip-hop gets represented this week from Oaktown legend Too $hort, the first Pete Rock and CL Smooth EP, Jurassic 5 and the kings, Run-DMC. Can't forget about jazz, especially with albums by Billy Cobham, Jeremy Pelt and Blue Notes from Louis Smith and Wayne Shorter. Run, walk, drive, swim, boat to get first crack at these on Friday. Watch this space for a whole new batch next week of the deepest and cleanest used CD selection.
USED VINYL ALERT:
Heading downstairs for this week's Used Vinyl Alert, we've got another lively spread for you this week!

Jazz comes in from all the big names, including classics by Wayne Shorter, Roland Kirk, Oscar Peterson, Gato Barbieri, Donald Byrd, Hank Crawford, Art Ensemble, Dave Brubeck, Cal Tjader, Bola Sete, Vince Guaraldi, Bill Evans, Stan Getz, Blue Mitchell, Art Blakey, Keith Jarrett, Thelonious Monk, John McLaughlin, Pat Metheny, Sonny Rollins, and Duke Jordan. Last week we went deep with some lesser known names and a couple sweet LPs from that haul still remain, for the bold!

Tried and true rock classics are here from Bob Dylan, Frank Zappa, the Doors, the Byrds, the Allmans, John Lennon, Led Zeppelin, plus some more titles from Roger McGuinn, Sky Saxon, Mighty Baby, John Martyn, Love Sculpture, and Bo Hansson!

Lots of punk, new wave, and early hardcore this week. Check out LPs from the Plastics, the Dickies, Magazine, the Dictators, Die Kreuzen, Live Skull, Hue Blanc, Celibate Rifles, Corpse Grinders, Chelsea, End Result, Criminal Code and whole lot more obscure/regional hardcore and punk.

Folk is here from Joan Baez, Gordon Bok, John Hartford, Ronee Blakely, Emmylou Harris, Tom Parrott, Aaron Lightman, plus some classic country from names like Ernest Tubb, Hank Snow, Gene Autry, Patsy Cline, Connie Francis, Hank Williams, George Jones, Dolly Parton, Willie Nelson, Loretta Lynn, Kris Kristofferson, and Glen Campbell, plus plenty more lesser-known names from the early days of country.

Soul, disco and funk rolls in from Smokey Robinson, Sly Stone, Donna Summer, Gichy Dan, Stevie Wonder, Bootsy Collins, the Jacksons, Chic, Rufus Harley, James Brown, the Commodores, Earth Wind and Fire, Isaac Hayes, Wilson Pickett, Chaka Khan, Al Green, and of course, just about all the Aretha Franklin we could possibly get our hands on!

Some contemporary hip-hop is here along with a bit more vintage material from Nas, Bonecrusher, Funkmaster Flex, Kanye West, Ludacris, P Diddy, the Geto Boys, Stetsasonic, and Dr. Dre. We've got some other more recent releases from the Flaming Lips, Petite Noir, and Isis. Techno and electronic is here from Atari Teenage Riot, Torn Hawk, Masayoshi Fujita, Jan Jelinek, and the Penguin Cafe Orchestra.

We wrap up with some fine selections in the classical, soundtrack and children's record areas, and a fresh haul of over 150 newly arrived 45s, which go hard on 60s soul, doo wop, folk and rock.
 MONROE STREET CONSTRUCTION UPDATE:
Thank you for making the trip to come and see us; we appreciate it!

DIRECTIONS FROM REGENT/EAST:
From Regent Street:
Continue on Regent through the Monroe St intersection
Turn Left on SPOONER ST
Turn Right on West Lawn or Keyes
Turn Left on Harrison St.
We are on the corner of Harrison & Monroe Streets (the street level parking lot outside of the Trader Joe's doors is a public City of Madison lot & the side streets all have FREE 2 hour parking.
MONROE STREET IS OPEN FROM THE WEST
SELL US YOUR CDS & LPS: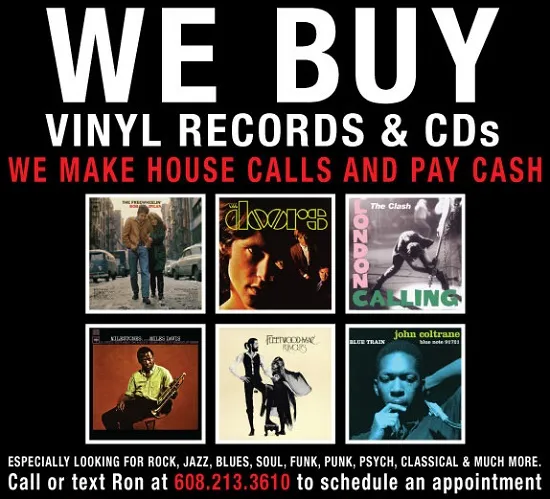 NEXT MUSIC TRIVIA TUESDAY AUGUST 28TH:
Our next MUSIC TRIVIA at the High Noon Saloon is Tuesday, August 28th. Registration starts at 5:30 with the first question from Angie and Marty at 6PM.

MADISON NIGHT MARKET - THURSDAY, SEPTEMBER 13TH:
Join us Thursday, September 13th at the downtown Madison Night Market. Come see us outdoors to get your digging fix. Look for us under the bright orange tent!
MONROE STREET FESTIVAL - SATURDAY, SEPTEMBER 22ND:
Save the date! The 41st annual Monroe Street Festival/Sidewalk Sale will be Saturday, September 22nd.
OTHERS TALK BACK:
This isn't the spot to lay down odds on the third race. OTB is where Others Talk Back and give you the lowdown on what they've been feeling lately. This one's for the customers.
Oh Sees – "Smote Reverser"  John Dwyer is a man of several bands.  He has Thee Oh Sees. The OCS, The Oh Sees and of course Oh Sees.  The difference between the similar named bands escapes me at times.   All I know is that they deal with permutations of sixties psychedelica.  "Smote Reverser" is probably the "heaviest" album that he has released.  And I mean heavy in the late sixties and early seventies sense of the word.   At times it makes Black Sabbath look tame.  And Mr. Dwyer has added an unexpected instrument to the mix.  There is a masterful Hammond B3 organ player on the album.   And the forceful tones of the Hammond makes the music much heavier sonically.  "Smote Reverser" is without any doubt the best heavy psych album that will be released this year.
Great Lake Swimmers – "The Waves, The Wakes"  This Canadian band has released six albums of thoughtful melancholia since 2003.  And their seventh, "The Waves, The Wakes," is one of the best albums that the band has ever released.  This is perfect music for this time of year.  The time when sunshine turns to rain, and the slow turning of the leaves can take your breath away.  It is also the time of year when your thoughts turn inward and you start to take stock of what you did this summer.   The Great Lake Swimmers lyrical themes are very personal, but at times very universal.  If you loved classic Cure and Echo and The Bunnymen then the Great Lake Swimmers are your kind of band.   They just take a slightly different take on that kind of music.  You could even call it a Canadian melancholia.   If that term makes sense.

Ron, Ryan, Angie, Marty, Evan, Matt, Michael, Ben, Will, Ed & Isaac