July 12, 2018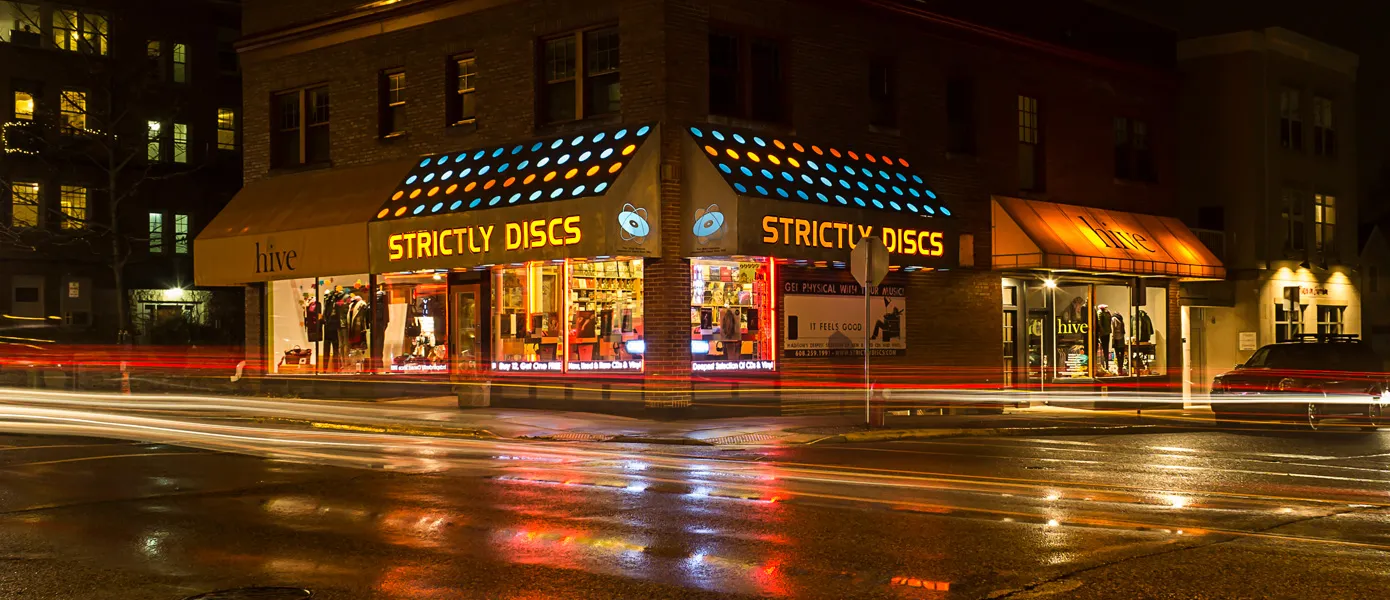 NEW THIS WEEK AT THE SHOP:
Happy Friday the 13th, music lovers. We do indeed have so much great music in the house this week that it's scary. We start off with two lovely new releases from atmospheric metalmen Deafheaven and polyphonic art-niks Dirty Projectors, both in the house on limited colored vinyl.
On the folk and country and otherwise Americana fronts, some household names have new releases or old material reissued. Check out a brand new album from the Cowboy Junkies called 'All That Reckoning'. a new studio effort from the Jayhawks including a slew of covers of their favorites plus a handful of new songs, a vinyl repress of guitarist Sandy Bull's legendary west-meets-east effort 'Fantasias', and a startlingly fresh set of Willie Nelson demos from very early in his career.
Avant-garde and indie royalty converge on new albums from Collections of Colonies of Bees (featuring members of Volcano Choir, Pele, and Madison's own Matt Skemp) and Body/Head (featuring Kim Gordon and Bill Nace). We've also got new releases from the Gaslight Anthem, Hopesfall, and Slightly Stoopid.
Two albums that seemingly came out just the other day get reissued with extra material this week. We've got an expanded version of Jason Isbell's 'Sirens of the Ditch' on vinyl for the first time in years and expanded to a 2CD version with bonus tracks. Alabama Shakes' breakout 2012 debut 'Boys and Girls' is back on vinyl in a 'Platinum Edition' with new cover art, multi-color vinyl, and a bonus 7 inch.
On the heavy tip, we've got a new album from Swedish metal legends Turbonegro, and a fresh version (the 'Fuzz Club' edition to be exact) of King Gizzard's 'Polygondwanaland' on limited peach vinyl with rather luxurious new artwork including a big wooly mammoth. We've also got a new CD and LP release from Between the Buried and Me called 'Automata II'.
The Grateful Dead's iconic album 'Anthem of the Sun' turns 50 this year (yup), and that milestone can't be celebrated without a picture disc, now can it? In addition to the single picture LP, we have an expanded 2CD version with both mixes of the album and an unreleased live set from SF, 1967.
Very strange man John Maus has attracted quite the following for his dour, awkward, somehow-very-memorable synthpop. 3 albums that have been very hard to find on LP have just been repressed; we've got 'Love Is Real', 'Songs', and my personal favorite, 'We Must Become the Pitiless Censors of Ourselves'.
Mysterious UK duo Rezzett have entranced a certain strain of the underground techno world with a rigorous program of EPs for the Trilogy Tapes label over the last five years, and at last deliver 'LP', a sprawling 45 minute meditation on their singular sound. An alchemy of bass pressure, delirious breaks, lo-fi tape dropouts and frequency flutter, Rezzett are a tribute to UK rave culture on a VHS tape so 4th or 5th-gen to become purely ghostly. This may be my techno album of the year. Close by is the latest from Container, also called 'LP', just like all of his other albums, and just as brim-full of hectic, jacking noise as ever. We've also got a new one from footwork-king RP Boo that may be his best yet, and a new LP of ritualistic grimy hypnosis from Lotic.
Jazz: a wonderful genre where two releases that sound virtually nothing alike can be filed close by eachother. Don Cherry sees his late-career disco/afrobeat rarity 'Home Boy Sister Out' back in print on vinyl, while we have a new LP of alternate takes from the Peter Brotzmann Octet's titanic 1968 release 'Machine Gun'.
The Future-helmed soundtrack for the Superfly reboot is in the house on LP. We've got a very cool pan-global beat record from Andrea Benini called 'Drumphilia', where he ably and groovily blends african trad rhythms with pulsing european dance music. Mauritian wonderman Mo Kolours returns with another incredible album of his signature folk storytelling crossed with multi-instrumentalist R&B. Living legend Kaidi Tatham (of 4Hero, Dego & Kaidi fame) delivers yet another pitch-perfect album of pop-facing jazz-house with heaping helpings of boogie.
On the avant/electronic front, we've got a stunning new album from the Russian producer Flaty, this time operating under the more challenging moniker AEM Rhythm Cascade, and delivering 12 tracks of wafer-thin electro/glitch straight out of the Xtal-era Aphex zone. Hypnotic sound-collage genius Carl Stone continues to get his props with a second compilation of his wide-ranging pieces, including several of my favorites. Wolf Eyes' 2001 album 'Dread' is probably the singular defining piece of music from a group with over 300 releases, and its back on vinyl. Anonymous 'dub/gamelan' unit De Leon's self-titled LP is back in print, and is low key one of the best records of the year.
Two new compilations explore little-heard rarities at the very 1980s intersection of synth-pop and jazz on two different continents. 'Midnight in Tokyo Vol. 2' covers Japan while 'Onda De Amor' handles Brazil!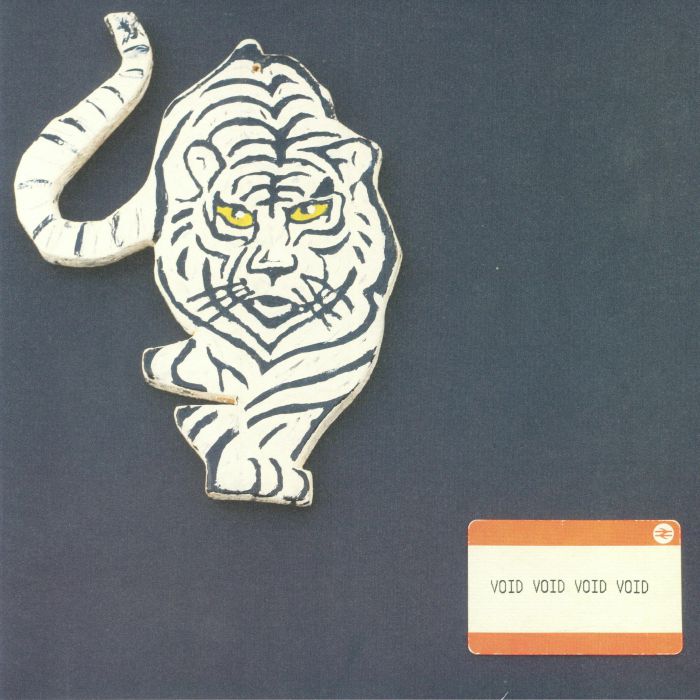 Lastly, check out some very hot new (and newly reissued) dance EPs from Lord of the Isles, Roza Terenzi, Daniel Avery/Four Tet, Kruder and Dorfmeister, Jay Glass Dubs, Benedek, Evol, and a legendary one from Boards of Canada.
ISTHMUS MADFAVES POLL - WE'D APPRECIATE YOUR VOTE!
Isthmus #MadFaves voting is live!
The poll is open through July 31 and we would LOVE your vote!
USED VINYL ALERT:
Heading downstairs for this week's Used Vinyl Alert, over 750 freshly unveiled LPs await you this weekend. We've got a slew of affordable classics in rock and jazz, lots of soundtracks, novelty, comedy, a tidy pile of LPs you'll probably want just for the cover, and an above-average amount of international pressings of rock classics, from German, Dutch, Italian, and Spanish labels. We've got a lot more big names as well, so read on!

The building blocks of an unimpeachable rock n roll collection are here this week. Check out essentials from Led Zeppelin, Neil Young, Elvis, Chuck Berry, the Dave Clark 5, Pink Floyd, Love, Tim Buckley, Fleetwood Mac, the Rolling Stones, Frank Zappa, Kinks, CSNY, David Bowie, Lou Reed, and the Beatles.

The rock rolls one with nice ones from Lynyrd Skynyrd, Traffic, Bruce Springsteen, the Byrds, Who, Yes, Allman Brothers, Gryphon, Green Bullfrog, Bo Grumpus, Colin Blunstone, Joni Mitchell, Buddy Miles, Robert Fripp, King Crimson, Roxy Music, the Electric Prunes, and Levon Helm.

Our jazz selections truly run the gamut this week, from early stride, big band and bop, to freaky Reagan-era fusion. Check out names like Jimmy Smith, Art Ensemble, Milt Jackson, Wes Montgomery, Miles Davis, McCoy Tyner, Larry Coryell, Chet Baker, Arthur Lyman, Eric Kloss, Paco de Lucia, Roland Kirk, Gabor Szabo, Shirley Scott, Max Roach, Rad Garland, Charles Mingus, Cecil Taylor, Jaco Pastorius, Bill Evans, and Jackie McLean.

In addition to a considerable amount of regional private press folk, psych and rock, we've got some killer blues titles from Albert King, John Hammond, Lightnin Hopkins, and Big Mama Thornton, as well as some classic traditional folk and early blues compilations.

80s wavers crash in from REM, Elvis Costello, Crowded House, Wham, World Party, Devo, Talking Heads, U2, Ultravox, the Ramones, and a rare one from the Dead C.

Funk, doo wop and soul is in the house from the Flamingos, Eddie Floyd, Lowell Fulsom, Rick James, Billy Holiday, Sam Cooke, Foundations, the Impressions, the Isleys, Minnie Riperton, Kool and the Gang, Persuasions, War, and Tower of Power. Some quality rap is here on the earlier end of things, from names like Nas, Big Pun, J-Live, Show and AG, Grand Puba, Whodini, and Souls of Mischief!

WAREHOUSE POP-UP EVENT - JULY 26 - SAVE THE DATE:
Save the date - July's warehouse pop-up event will be Thursday, July 26th!

MONROE STREET CONSTRUCTION UPDATE:
Thank you for making the trip to come and see us; we appreciate it!

DIRECTIONS FROM REGENT/EAST:
From Regent Street:
Continue on Regent through the Monroe St intersection
Turn Left on SPOONER ST
Turn Right on West Lawn or Keyes
Turn Left on Harrison St.
We are on the corner of Harrison & Monroe Streets (the street level parking lot outside of the Trader Joe's doors is a public City of Madison lot & the side streets all have FREE 2 hour parking.
MONROE STREET IS OPEN FROM THE WEST
SELL US YOUR CDS & LPS:
NEXT MUSIC TRIVIA TUESDAY AUGUST 28TH:
Our next MUSIC TRIVIA at the High Noon Saloon is Tuesday, August 28th. Registration starts at 5:30 with the first question from Angie and Marty at 6PM.

OTHERS TALK BACK:
This isn't the spot to lay down odds on the third race. OTB is where Others Talk Back and give you the lowdown on what they've been feeling lately. This one's for the customers.
The Nude Party – "The Nude Party"  The Nude Party's self-titled debut has to be one of the best garage rock albums in the last several years.   A lot of new century garage rock from the last several years is long on style, but short on songs.  The main thing that separates the Nude Party from their neo-garage peers is that they know how to write catchy and memorable songs.   There is also a freshness in their song craft that is so current.   The Nude Party reason for existence is not to simply recreate the sounds of 1966.  Stylistically, the band takes a lot from the Velvet Underground .   That VU influences also s separates the Nude Party from the other garage bands.  All of the Nude Party's attributes  should make this album appealing to all music fans.  The Nude Party's debut really goes well beyond being just a mere genre exercise. - Ted Talks

MONROE STREET FESTIVAL - SATURDAY, SEPTEMBER 22ND:
Save the date! The 41st annual Monroe Street Festival/Sidewalk Sale will be Saturday, September 22nd.

Ron, Ryan, Angie, Marty, Evan, Matt, Michael, Ben, Will, & Ed