Email July 5, 2018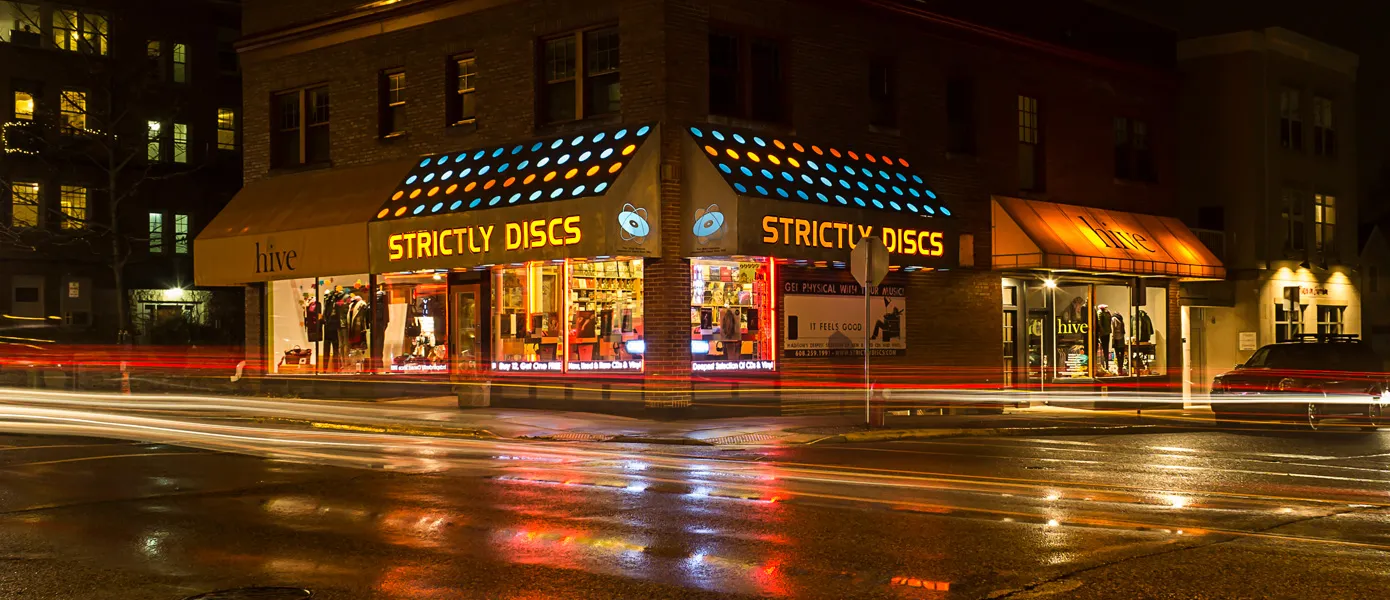 JULY 5, 2018:
NEW THIS WEEK AT THE SHOP:
Welcome to the weekend, music lovers! Here's the latest from Strictly Discs. Typically, the week of Independence Day doesn't see many new releases in the music world, but we've covered the globe trying to bring you some fresh stuff anyway! This week brings a whole slew of reissues and archival releases, plus one big last minute surprise.
Beyonce and Jay-Z have finally fulfilled the wish of the 99.9% of earthlings that consider themselves fans of one or both of the musical icons, and made a collaborative album together. 'Everything Is Love' is appropriately celebratory in its scope; an album made by the pair a decade or more ago might have sounded different, perhaps more adventurous or risky. In 2018, they truly can't ascend any higher, and these songs sound confident and relaxed, as the duo trade verses alongside some very sleek, approachable soul production. Summer reigns triumphant on this one. We've also got a cool new limited edition picture disc 7" of the Beatles' 'Yellow Submarine', with some cool value added items to give away with it.
The Mississippi Records label has brought us a vinyl version of the 'Buried Country' compilation that appeared on CD only back in 2000. This set explores the wide world of Aboriginal folk, country, pop and rock made by indigenous people of Australia throughout the 20th century. This is one hell of a set of music here, and the label's been generous with the liner notes; bios and notes on every artist make up a booklet that weighs more than the LP itself. We've also got a smoking early 80s Nigerian disco rarity from Christy Essien.
Two marvelous and strange reissues from the frontiers of 1980s avant jazz this week. In 1983, Massachusetts vibraphone and pianist Larry Chernicoff convened an ensemble of horns and percussion to record one of the most forward-thinking, contemplative fusion/new age/jazz albums ever put to tape in the US, and then released it to an audience of 100 or so people. 'Gallery of Air' is a truly wondrous LP that reveals another dimension with each listen, and gently defies any genre or style; pretty amazing to see this one brought back to life! Same goes for 'Messages and Portraits', an extremely necessary CD compilation of two rare LPs from Italian experimenters Roberto Musci and Giovanni Venosta, which combine field recordings with electronics, tape loops, and jazz instrumentation for a listening experience unlike anything else out there.
The 80s reign with limited colored vinyl reissues of some huge pop albums: Madonna's 'Like A Virgin', the debut from the B-52's, A-Ha's 'Hunting High and Low', and the elusive vinyl version of Rod Stewart's Greatest Hits. We've also got Mobb Deep's 'Juvenile Hell' on vinyl, and CD reissues of Gogol Bordello's 'Multi Kontra Culti' and  'Voi-La Intruder'.
Some fresh Vince Guaraldi is in the house, including a new vinyl version of his Peanuts material 'Oh Good Grief', and a double CD of his complete Warner Brothers recordings. We've also got a fresh CD from Rory Block, playing tributes to Bessie Smith.
Last up, we have some very special, extremely hard to find reproductions of some rare early Japanese folk and pop albums. These artists all appeared on our year-end list topping compilation 'Even A Tree Can Shed Tears', and even reissues of records from these artists can run into the triple digits pretty quickly. Come check out remarkable albums from Kan Mikami, The Dylan II, Yoshio Hayakawa, and Wataru Takada!
ISTHMUS MADFAVES POLL - WE'D APPRECIATE YOUR VOTE!
Isthmus #MadFaves voting is live!
The poll is open through July 31 and we would LOVE your vote!
USED VINYL ALERT:
Heading downstairs for this week's Used Vinyl Alert, we are bringing you a sizzling platter of rock, blues, jazz, soul, rap and new wave this week. Seven hundred fresh used LPs & 750 fresh 7"s are hitting the floor Friday morning at 10AM.

On the jazz front, we have choice titles from names like Charles Mingus, Don Pullen, Lucky Thompson, McCoy Tyner, Kenny Barron, Terje Rypdal, Cecil Taylor, Don Cherry, Dewey Redman, Ted Curson, Pat Metheny, Miles Davis, Hank Mobley, Bobby Hutcherson, Jackie McLean, Paul Chambers, Ornette Coleman, Lou Donaldson, Art Blakey, Kenny Burrell, Lee Morgan, Donald Byrd, Thad Jones, Reebop Kwaku Baah, Herbie Hancock, and Hugh Masekela!

We've got solid rock records this week from Jimi Hendrix, Yes, Bruce Springsteen, plenty of Led Zeppelin including some rare boots, many Grateful Dead classics (in excellent condition) and a variety of Jerry side-projects, Bob Dylan, the Band, the Rolling Stones, the Doors, Neil Young, Pink Floyd, the Beatles and John/Paul/George solo, Sly Stone, Blue Cheer, plus a rare regional one from Soup!

Putting up the bat-signal for the 80s generation this week: some essential works of "modern rock" are here from names like The Cure, Sex Pistols, OMD, John Foxx, DMZ, Twisted Sister, Duran Duran, Echo and the Bunnymen, David Bowie, Kraftwerk, Pylon, 20/20, Oingo Boingo, Devo, New Order, Ultravox, X, Motley Crue, Killing Joke, REM, the Tubes, Gary Numan, the Vapors, Yello, and Lords of the New Church!

High quality soul this time around, including frequently-requested titles from Otis Redding, Curtis Mayfield, Bill Withers, and Marvin Gaye, plus great ones from Syl Johnson, Gene Redding, Young-Holy, Odonel Levy, Kool and the Gang, the Miracles, Stevie Wonder, the Temptations, the Isleys, Ray Charles, Earth Wind and Fire, Nina Simone, Barry White, Mtume, Al Green, Isaac Hayes, James Brown, and a slew of 80s R&B, new jack swing, and boogie.

Blues to soothe your weary mind this week, coming in from Big Mama Thornton, Muddy Waters, Screamin Jay Hawkins, Butterfield Blues Band, BB King, Clarence Gatemouth Brown, Albert King, Freddy King, Lightnin Hopkins, Josh White, Taj Mahal, Bonnie Raitt, Jimmy Reed, Bessie Smith, and Little Walter!

Some deeper folk and trad this week from Prairie Ramblers, Dave Rudolf, the Stoneman Family, New Lost City Ramblers, Tom Paxton, Leo Kottke, Gordon Bok, and Ed Trickett. We've got some female vocalists too, like Sandy Denny, Petula Clark, Rosemary Clooney, Diahann Carroll, Eydie Gorme, and Joni James.

Hip hop rolls in from across the decades, check out names like Sole, Vicious, Snoop Dogg, Boogie Down Productions, Krush Groove, C-Rayz Walz, DJ Clue, Talib Kweli, MOP, Kurtis Blow, Jedi Mind Tricks, and Kool G Rap. We've also got some reggae from Bob and the Wailers, plus some international LPs from Olatunji, Solomon Ilori, Orquesta Reve, and several Israeli albums. We top it all off with some killer soundtracks and musicals from nearly every era!
WAREHOUSE POP-UP EVENT - JULY 26 - SAVE THE DATE:
Save the date - July's warehouse pop-up event will be Thursday, July 26th!

MONROE STREET CONSTRUCTION UPDATE:
Thank you for making the trip to come and see us; we appreciate it!

DIRECTIONS FROM REGENT/EAST:
From Regent Street:
Continue on Regent through the Monroe St intersection
Turn Left on SPOONER ST
Turn Right on West Lawn or Keyes
Turn Left on Harrison St.
We are on the corner of Harrison & Monroe Streets (the street level parking lot outside of the Trader Joe's doors is a public City of Madison lot & the side streets all have FREE 2 hour parking.
MONROE STREET IS OPEN FROM THE WEST
SELL US YOUR CDS & LPS:
NEXT MUSIC TRIVIA TUESDAY JULY 10TH:
Our next MUSIC TRIVIA at the High Noon Saloon is Tuesday, July 10th. Registration starts at 5:30 with the first question from Angie and Marty at 6PM. Save the date for August 28th.

OTHERS TALK BACK:
This isn't the spot to lay down odds on the third race. OTB is where Others Talk Back and give you the lowdown on what they've been feeling lately. This one's for the customers.
The Essex Green – "Hardly Electronic"  This Brooklyn band returns with their first album since 2006 and only their fifth studio album in their nineteen year career.  The band has always traded in psych pop, baroque pop and power pop.  Rest assured, the band has not abandoned those musical leanings. In fact, they may have doubled down on those musical terms.  What has occurred in the decade between releases is that the Essex Green has acquired a musical sophistication and production chops that they didn't possess before.  Those new skills make this album a must hear.  And it also means that "Hardly Electronic" is the best pop album of the year so far.  Yes, it is really that good. - Ted Talks
Garbage –  "Version 2.0"  It is hard to believe that it has been twenty years since the release of this album.  This album cemented Garbage's reputation and put Madison on the map again.  If you have this album you already love the tension between its rock and electronica elements and the great songwriting.  This deluxe reissue is remastered and it gives the sound an oomph that the album didn't have before.  The second disc of this reissue includes ten B-sides that adorned singles released from the album.  One of my favorite B-side is a noisy version of Big Star's "Thirteen."   The B-sides alone are worth buying the album again.  In the nineties, Garbage was one of music's most innovative groups.  This reissue of "Version 2.0" illustrates that talent in abundance. - Ted Talks
Graham Nash – "Over the Years"  I had forgotten how truly great Mr. Nash was in his prime.  He was a great songwriter and performer whose songs defined an era.  This two disc retrospective highlights his best work from the sixties, seventies and eighties.   Included are songs from Crosby, Stills & Nash, Crosby, Stills, Nash & Young and his 1971 solo album.   Mr. Nash's songwriting skills are further highlighted by the songs included on the second disc of this release.  That disc has fifteen demos of many of the songs featured on the first disc.  And ten of the demos have never been released before.  Most of the demos include just Mr. Nash and his piano or guitar.  The sparseness of the demos focuses all the attention on the mechanics of his songs.  And the songs still are as powerful now as they were in the past.  "Over the Years" rightfully shines a light on a talent whose best works need to be rediscovered again. - Ted Talks
Happy Rhodes – "Ectotrophia"  This Numero Uno release showcases an unknown performer from upstate New York whose best work in the eighties and nineties was only released on cassettes.  Ms. Rhodes has a four octave vocal range and is usually accompanied only by a guitar and vintage synthesizers.  Her vocal range means that her vocals can soar and swoop several times in the course of a song.  Her vocals and her idiosyncratic songwriting mandate the listener's attention.   But Ms. Rhodes is not a "freak show," but is an expressive and unique talent.  As with any Numero Uno release there is a lengthy booklet telling Ms. Rhodes story.  I would be remiss in not telling you that Ms. Rhodes has strong Kate Bush influences.  She credits Ms. Bush with showing her the way to perform her music the way she wanted to do in her heart.  Ms. Rhodes is a must hear and once you hear her you will fall in love with her and wonder why she hasn't conquered the musical world. - Ted Talks
MONROE STREET FESTIVAL - SATURDAY, SEPTEMBER 22ND:
Save the date! The 41st annual Monroe Street Festival/Sidewalk Sale will be Saturday, September 22nd.

Ron, Ryan, Angie, Marty, Evan, Matt, Michael, Ben, Will, & Ed