Warehouse Pop-Up Email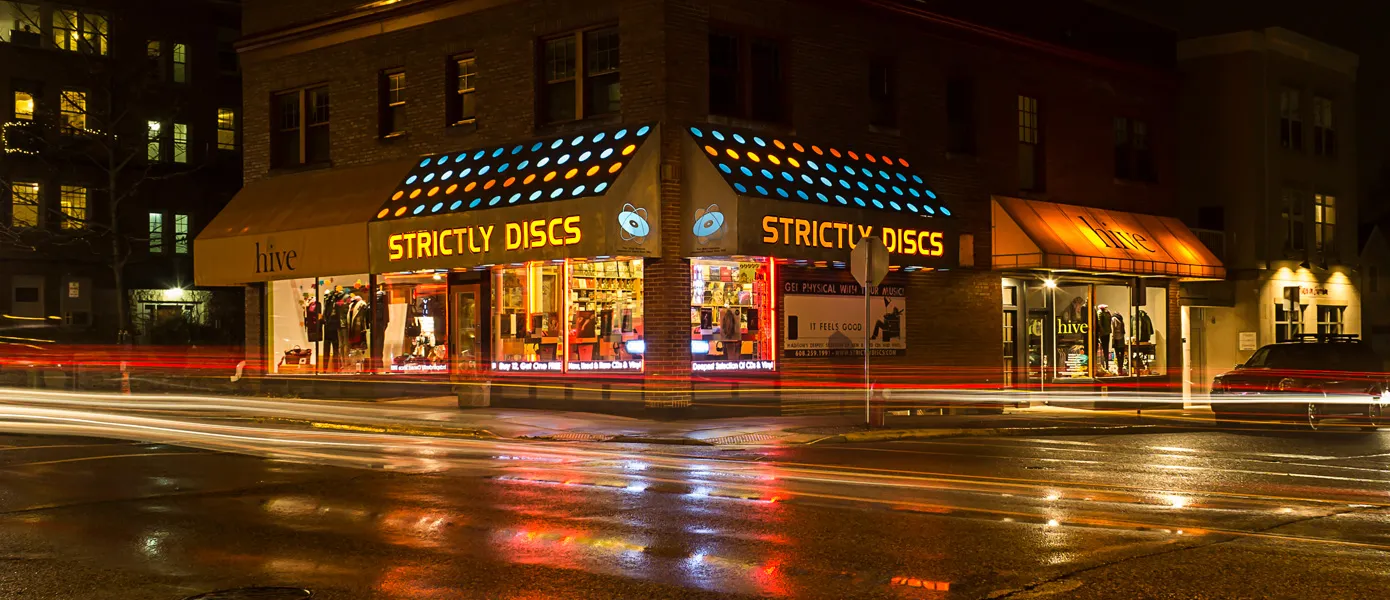 JUNE 28, 2018:
WAREHOUSE POP-UP EVENT - JUNE 28 - SAVE THE DATE:
If you've been with us the past few years, you know we "pop up" at locations outside of the shop from time to time. It's nice to get out! But we've never done a pop-up quite like this. On Thursday, June 28 from 5:30-8:30PM, we'll be throwing open the doors of our warehouse to the public for the first time ever, and we're doing it in style.

In addition to thousands of CDs, LPs, cassettes, books, DVDs and 45s, plus other miscellany (more on that in a sec) out for the browsing, the legendary El Grito food truck will be on hand slinging tacos and ice cream, and beer will be flowing courtesy of the Great Dane. One of our resident DJs Evan Woodward will be behind the decks playing selections from the warehouse stacks that you can buy (once they're done spinning), and we'll have a fully operational ping pong table out for some leisurely gaming.

What's for sale? A little bit of everything. The warehouse is where we process the new arrivals each week, and we'll certainly be dishing out some collectables, obscurities, and assorted deep cuts on the LP front, in addition to thousands of bargain priced LPs, CDs and cassettes of the sort that we usually put out for our Monroe Street Day sidewalk sale. Several months worth of newly-arrived 45s will be out, as well.

We can only fit so much vintage gear in the basement, so you'll be seeing a LOT more equipment for sale at the pop-up. Ranging in price from entry level to audiophile will be a wide selection of turntables, speakers, and receivers, plus some other bits of furniture.

Beyond that, the skies the limit: we've got a hoarder's paradise of posters, publicity photos, handbills, stand-up displays, action figures, and other weird tie-ins; tons of DVDs, including full season and series-runs of TV shows, as well as concert films, niche and foreign cinema; lastly, we've got a couple defunct head shops' worth of what they call 'paraphernalia'. Papers, screens, lighters, glass, what have you - these don't come with instructions and what you use them for on your own time is entirely up to you.

Lastly, fear not: the pop up will have a ton of great records but we will STILL be doing our usual Used Vinyl Alert with the same amount of great fresh arrivals the following Friday. So cruise out to our home away from home and prepare to dig!
Our warehouse is located at 4253 Argosy Court. Please park on Argosy Court. We look forward to seeing you tonight!

Ron, Ryan, Angie, Marty, Evan, Matt, Michael, Ben, Will, & Ed