Email June 21, 2018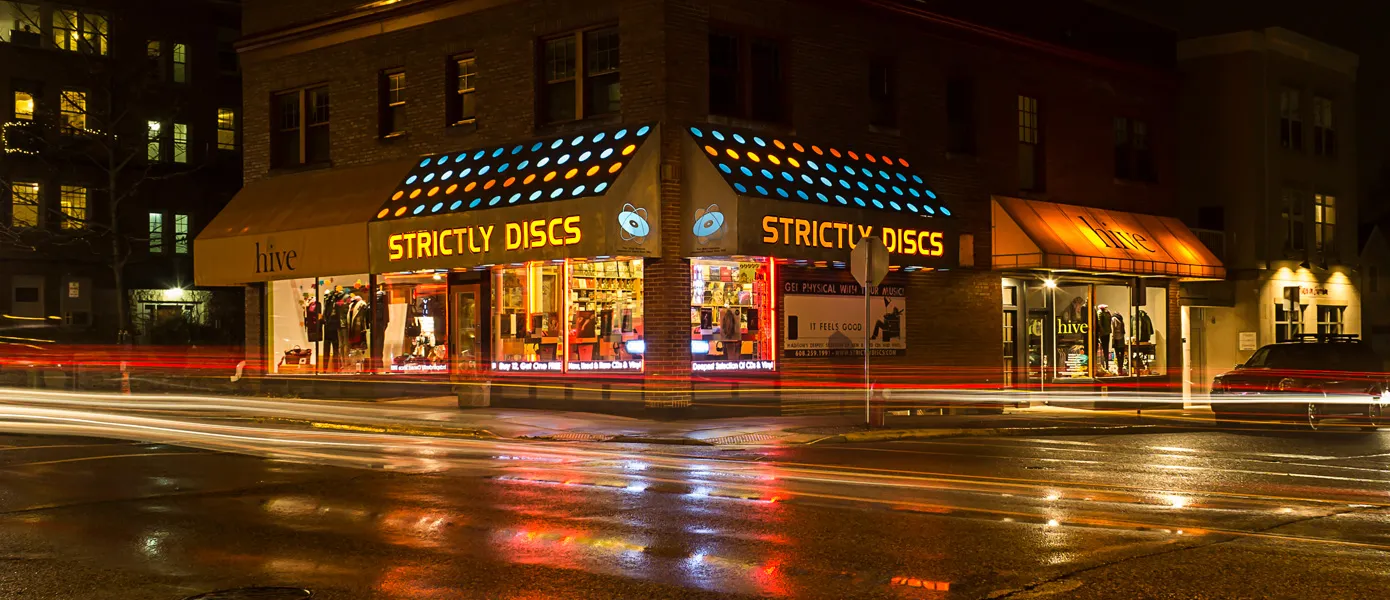 JUNE 21, 2018:
WAREHOUSE POP-UP EVENT - JUNE 28 - SAVE THE DATE:
If you've been with us the past few years, you know we "pop up" at locations outside of the shop from time to time. It's nice to get out! But we've never done a pop-up quite like this. On Thursday, June 28 from 5:30-8:30PM, we'll be throwing open the doors of our warehouse to the public for the first time ever, and we're doing it in style.

In addition to thousands of CDs, LPs, cassettes, books, DVDs and 45s, plus other miscellany (more on that in a sec) out for the browsing, the legendary El Grito food truck will be on hand slinging tacos and ice cream, and beer will be flowing courtesy of the Great Dane. One of our resident DJs Evan Woodward will be behind the decks playing selections from the warehouse stacks that you can buy (once they're done spinning), and we'll have a fully operational ping pong table out for some leisurely gaming.

What's for sale? A little bit of everything. The warehouse is where we process the new arrivals each week, and we'll certainly be dishing out some collectables, obscurities, and assorted deep cuts on the LP front, in addition to thousands of bargain priced LPs, CDs and cassettes of the sort that we usually put out for our Monroe Street Day sidewalk sale. Several months worth of newly-arrived 45s will be out, as well.

We can only fit so much vintage gear in the basement, so you'll be seeing a LOT more equipment for sale at the pop-up. Ranging in price from entry level to audiophile will be a wide selection of turntables, speakers, and receivers, plus some other bits of furniture.

Beyond that, the skies the limit: we've got a hoarder's paradise of posters, publicity photos, handbills, stand-up displays, action figures, and other weird tie-ins; tons of DVDs, including full season and series-runs of TV shows, as well as concert films, niche and foreign cinema; lastly, we've got a couple defunct head shops' worth of what they call 'paraphernalia'. Papers, screens, lighters, glass, what have you - these don't come with instructions and what you use them for on your own time is entirely up to you.

Lastly, fear not: the pop up will have a ton of great records but we will STILL be doing our usual Used Vinyl Alert with the same amount of great fresh arrivals the following Friday. So cruise out to our home away from home and prepare to dig!
ALBUM ART FOR KIDS - JUNE 24TH AT COLECTIVO COFFEE:
We are partnering with the Monroe Street Arts Center & Colectivo Coffee on a FREE kids crafting event. The Monroe Street Arts Center will have everything needed to make your own album cover to take home. We will bring (and spin) a selection of kids records for inspiration. Start your Sunday with us on June 24th.
NEW THIS WEEK AT THE SHOP:
A big release week rolls in with 2 indescribably great jazz albums, one new and one old. Kamasi Washington follows up his aptly named 2015 album 'The Epic' with something somehow even more vast. 'Heaven & Earth' is split across two parts according to its title, one a celestial advancement, the other a reflection on the more humble beginnings of this impossibly talented saxophone scion. Yet again, Kamasi resists hyperbole; this is euphoric, spiritual music beyond jazz or any other genre, conjuring superhuman realms while somehow maintaining a low-key humility. We've got this on 2CD and 4LP formats, each of which contain even more hidden music. Save room for the deluxe expanded issue of Miles Davis' 1958 classic 'Ascenseur Pour L'Échafaud', his soundtrack for the French New Wave noir film that is arguably the earliest truly timeless entry in his long catalog. The double CD version contains 17 alternate takes in addition to the original album, and the vinyl comes (as originally released) as a 10" with three discs.
Reliably scornful, Nine Inch Nails returns to complete their comeback trilogy with 'Bad Witch', a brief yet potent dose of Trent Reznor's endlessly renewable supply of pitch-black tension. New York art-jam ensemble Gang Gang Dance emit their first album in over 7 years and it's a total dream. 'Kazuashita' is crammed full of sounds of disparate club cultures, polyrhythms and samples, harking back to their classic early albums with a little more flair, and lots of frontwoman Lizzie Bougatsos' singular cloud-demon wail. Over 15 years since they first emerged, there really aren't many bands more potent than Gang Gang.
This week we get some big new releases on the rock/pop front from Dawes and The Record Company, both available in limited color vinyl while they last, plus new ones from Panic at the Disco, Stuart Staples of the Tindersticks solo, Jill Barber, Bebe Rexha, and a very vital EP of irreverent country from Paul Cauthen.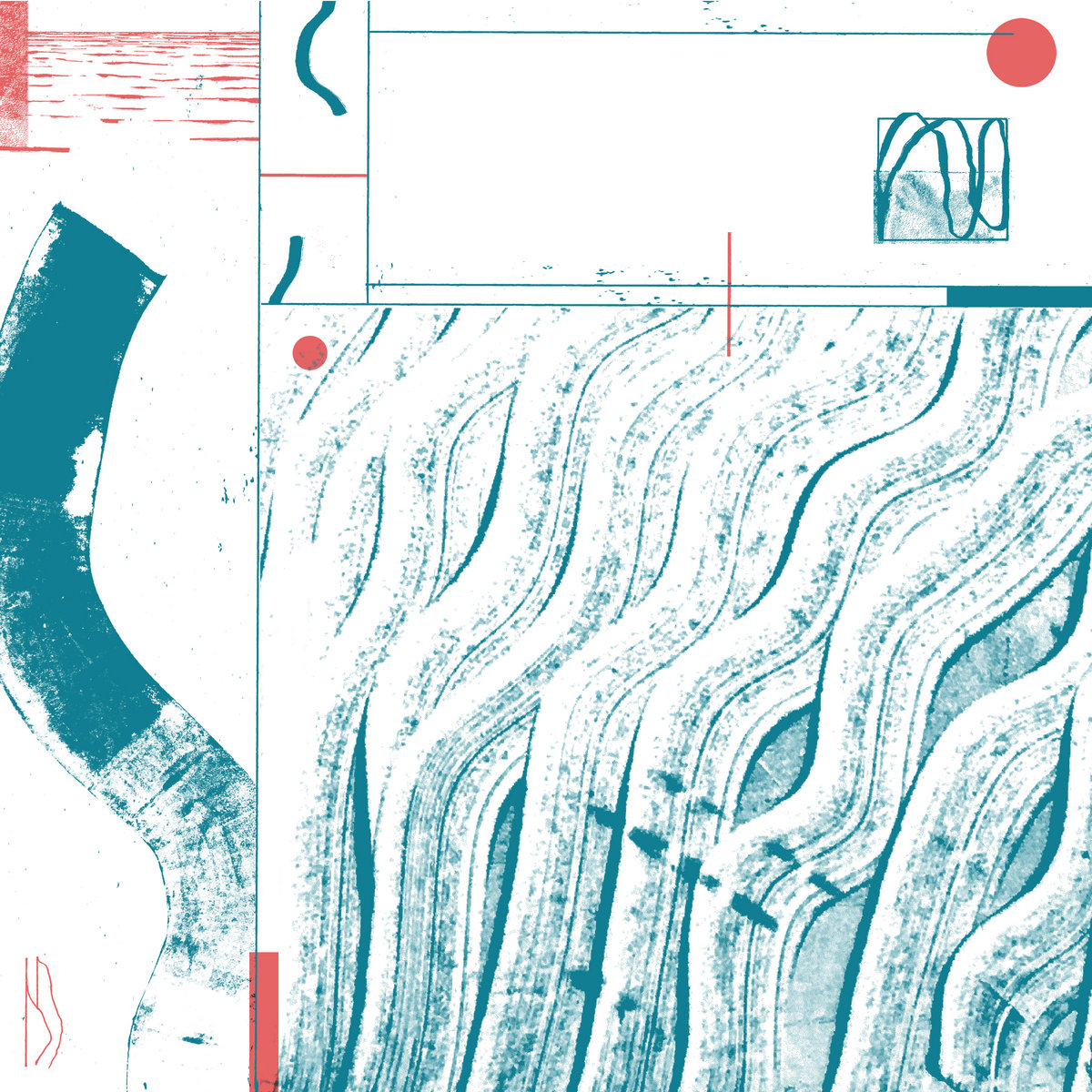 Two effluvial beauties grace the bins anew this week. The NYC artist known as Arp has released a sprinkling of great ambient art objects over his lengthy career, but on 'Zebra' he has truly spent some renewing time in the lab. It's his most diverse and deeply realized album to date, following the directive of genre-splicing demigods like Jon Hassell and Anthony Moore into terraced paddies of piano, percussion and electronics so attuned with one another that it's hard to tell what exactly you are hearing at any moment across its vast length. Witness album highlight 'Reading A Wave', which seems to distill the entire 1980s ECM catalog into one ten-minute infinity loop. Just as languorous is the new vinyl-only wonder from reclusive UK ambient composer Steven Legget. 'Bathhouse' is an oblique tribute to his favorite public sauna in Newcastle-Upon-Tyne which, from the sound of this album, must be one hell of a sauna. Utilizing a slim palette of murmuring beats, poignant strings, and digi-dub-dust straight off the Chain Reaction drawing table. Fans of Gas will love this one, which comes from the Firecracker label with their standard second-to-none screenprinted jacket.
Two startling new talents quietly unleash some heady bombs this week. The R&B producer/rapper Sudan Archives delivers another potent mini-album of snappy, soaring jams influenced by West African guitar and percussion. Russian artist Kate NV drops 'для FOR', a beguiling album of keyboard and vibraphone that reflects the growing influence of Midori Takada.
Reissues this week include psychedelic landmarks like Frank Zappa's 'Burnt Weeny Sandwich' and the first LP from Soft Machine, with its original "butts" artwork restored. Also check out 'First And Last And Always' from the Sisters of Mercy, 'All The Waters of the Earth Turn To Blood', the 2010 sophomore album from The Body, and an unearthed disc from The 4th Movement, the Gospel-rock opera iteration of the proto-Punk Detroit band Death.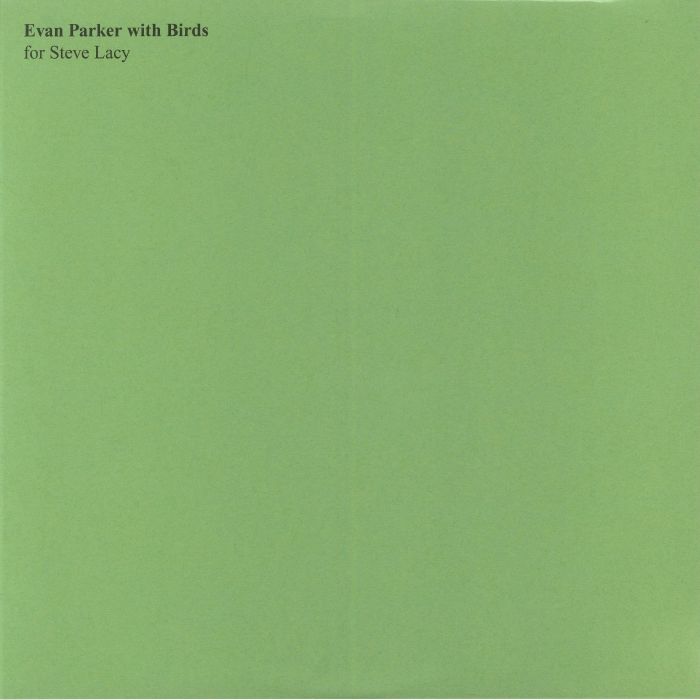 The avant-jazz doesn't stop with Kamasi this week, as we've got some lovely and strange new records from Evan Parker (joined by field recordings of actual birds), a solo album from Natural Information Society leader Joshua Abrams, an exquisite new LP of library-style recordings from retro-futurist duo Hampshire and Foat, and a deluxe 2CD re-introduction to the 80s collaboration between David Sylvian and Can lodestar Holger Czukay. We've also got astounding new reissues of Italian avantgarde from Bebo Baldan and Ricardo Sinigaglia.
Five years on from its initial release, which arguably launched a very fertile trend of new age/house hybrids, we have Young Marco's 'Biology' back on wax, still sounding as timeless as ever. Techno mangler Blawan drops his first full-length and its a real doozy. Unknown UK deep house unit Yadava releases an incredible, exploratory album of contemplative chill called 'It Rains Here'. Gatto Fritto curates a deep and lively selectors comp of rare dub-dance to honor the Croatian festival Love International. Plus killer new EPs/LPs from Baba Stiltz, Jump Source (aka Priori & Project Pablo), Voice of Q, Jasss, Psychemagik, and Junior Fairplay!
USED VINYL ALERT:
Heading downstairs for this week's Used Vinyl Alert, it's a whole lot more than your average New Arrivals this go round. Lots of unique titles we haven't ever seen (unless we forgot, but that never happens) in nearly every genre make up a collection that definitely requires a deep dive!

We've got some big ones from big names like the Beatles, Fleetwood Mac, the Doors, the Beach Boys, Led Zeppelin, Grateful Dead (and offshoots like Old & In The Way), the Stones, the Zombies, and some delectable and collectable Bob Dylan boots!

Even more R&R comes through from the Yardbirds, Sly, the Allmans, Jimmy Buffett, Dave Clark, the Rip Chords, Roxy Music, the Kinks, King Crimson, the Eagles, Dusty Springfield, the Monkees, and Dr. John. We've got some cool regional rock comps, plus obscure ones from Morning, Space Needle, Blackwell, and Aynsley Dunbar.

Lots of great folk and trad this week from household names and names known in only a few houses: Jay Bolotin, Loudon Wainwright III, Mary MacGregor, Kirk Felix, Lem Fowler, Tim Hardin, Joan Baez, Peter Lang, Larry Heagle, Odetta, Guy Clark, Will Holt, Sandy Bull, David Ackles, the Incredible String Band, Fairport Convention, and Bert Jansch.

Lots of fun in the punk, synthpop and new wave zones this time round, check out good'ns from Spandau Ballet, Colourbox, 10,000 Maniacs, Yellow Magic Orchestra, Oingo Boingo, The Mission, Violent Femmes, the Ramones, PIL, the English Beat, the Selecter, Nick Lowe, Talking Heads, Tav Falco, UB40, Scritti Politti, and Morrissey.

Plenty of jazz from every column this week, with fine LPs from Jaco Pastorius, Herbie Hancock, Gary Burton, Keith Jarrett, Dizzy Gillespie, Herbie Mann, McCoy Tyner, Eric Dolphy, Jimmy Smith, Jimmy McGriff, Charles Mingus, Miles Davis, Bill Evans, Quincy Jones, Marion Brown, Max Roach, and Khan Jamal.

Soul, disco and funk bops in from Marvin Gaye, Wilson Pickett, Earth Wind and Fire, Stevie Wonder, the Temptations, the Dramatics, Salsoul Orchestra, le Pampelmousse, Harry Belafonte, James Brown, Bill Withers, Curtis Mayfield, Michael Jackson, Roberta Flack, Al Green, Otis Redding, Etta James, Mary Wells, and Bobby Womack!

We go deep on 80s and 90s hip hop this week, with a whole lot of indie/underground rap, vintage conscious stuff, and New Jack Swing. Check names like Dilated Peoples, AG, Arsonists, Capone/Noreaga, AwolOne, and Havoc, plus a whole lot more.

We've got solid blues slabs from Sister Rosetta Tharpe, T-Model Ford, Tiny Grimes, Robert Johnson, Rev Gary Davis, Roosevelt Holts, Peppermint Harris, Jester Hairston, Curtis Jones, Roy Buchanan, and Stevie Ray Vaughan, plus country from Johnny Cash, the Highwaymen, Loretta Lynn, Conway Twitty, Patsy Cline, and Kris Kristofferson.

Recent releases roll in from Telekinesis, the Clipse, Justin Timberlake, the Eels, Silver Jews, Palma Violets, and Belle & Sebastian, and we've got a ton of in-demand soundtracks, including Space Jam, Stranger Things, the Last Emperor, Rocky Horror, Mister Lonely, Les Miserable, Conan the Barbarian, and Back to the Future!
MONROE STREET CONSTRUCTION UPDATE:
Thank you for making the trip to come and see us; we appreciate it!

DIRECTIONS FROM REGENT/EAST:
From Regent Street:
Continue on Regent through the Monroe St intersection
Turn Left on SPOONER ST
Turn Right on West Lawn or Keyes
Turn Left on Harrison St.
We are on the corner of Harrison & Monroe Streets (the street level parking lot outside of the Trader Joe's doors is a public City of Madison lot & the side streets all have FREE 2 hour parking.
MONROE STREET IS OPEN FROM THE WEST
SELL US YOUR CDS & LPS:
NEXT MUSIC TRIVIA TUESDAY JULY 10TH:
Our next MUSIC TRIVIA at the High Noon Saloon is Tuesday, July 10th. Registration starts at 5:30 with the first question from Angie and Marty at 6PM. Save the date for August 28th.

OTHERS TALK BACK:
This isn't the spot to lay down odds on the third race. OTB is where Others Talk Back and give you the lowdown on what they've been feeling lately. This one's for the customers.
The Gene Clark album is a collection of two different sessions.  One was an eight cut demo session and the other session was a six cut acetate session recorded for other artists to pick songs to record from.  In early 1967 Mr. Clark's first album after splitting from the Byrds had stiffed and he was dropped by his record label.  This eight cut session was an attempt to interest record companies in signing him.  The production is full, but a little rough, since these recordings were essentially demos. The six cut acetate session was recorded as an attempt to get the band the Rose Garden to record his songs.   Those songs are sparser, with just Mr. Clark and his acoustic guitar.  Both sessions feature the winsome and melancholy songs that Mr. Clark turned more and more to after he left the Byrds.  In some quarters these sessions are said to be a lost Gene Clark album.  This collection of songs is not a lost album.  Rather these songs were recorded for a monetary motive.  But that motive does not distract from the strength of these songs.  And it is a fascinating historical document from a "lost" artist whose talent still reverberates after fifty years. - Ted Talks
"The Rose Garden Collection"  The Rose Garden were an L.A. pop band that had a hit single in late 1967.  You may remember the song "Next Plane to London?"   It got to seventeen on the national charts. This collection contains their original 1968 album, along with sixteen unreleased cuts.  The Rose Garden were in the Spanky and Our Gang and Mamas and the Papas mode.  This album is very pop but there is also a healthy dose of the hippie revolution that was occurring in the late sixties.  The original album contains two Gene Clark songs that Mr.  Clark sent to the Rose Garden for consideration.  And one of the bonus cuts is from Neil Young.  Both the Buffalo Springfield and the Rose Garden shared the same producers.  "A Trip Through the Garden" is certainly a period piece but the power of the songs and the band's performance still make it a compelling listen.  And the Rose Garden had excellent taste in picking songs from the cream of the songwriters of the sixties. - Ted Talks
This album was in progress when Ms. Prochet was severely injured in a 2017 auto accident.  After recovering from the trauma, Ms. Prochet started work again on this album.  Her 2012 debut was a strong collection of psychedelica and sixties French pop.  Both of those qualities are still present on this new album.  But there is a strong nineties electronica stance on this album.   In fact, at times, I am reminded of Stereolab.   "Bon Voyage" is a fascinating listen, and rest assured that this album is not a musical pastiche of yesteryear musical styles.  Rather it proves that Melody Prochet definitely has a style all her own. - Ted Talks
MONROE STREET FESTIVAL - SATURDAY, SEPTEMBER 22ND:
Save the date! The 41st annual Monroe Street Festival/Sidewalk Sale will be Saturday, September 22nd.

Ron, Ryan, Angie, Marty, Evan, Matt, Michael, Ben, Will, & Ed