Madison Night Market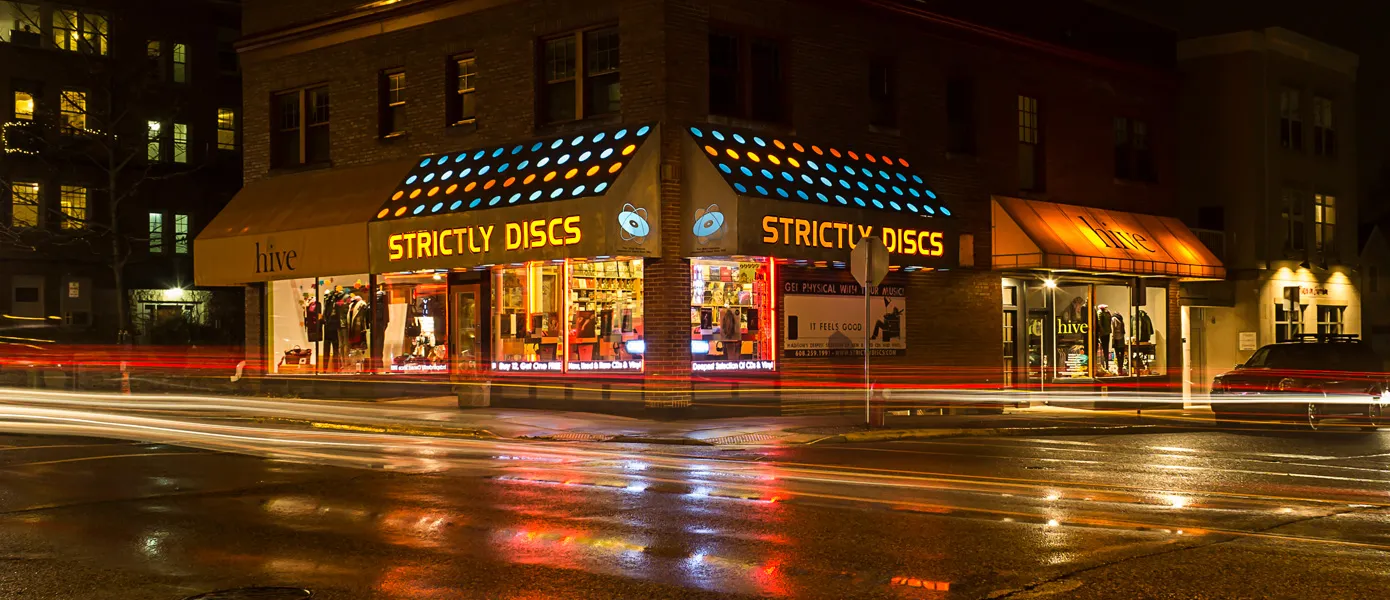 JUNE 14, 2018:
MADISON NIGHT MARKET - TONIGHT 5-9PM:
Join us TONIGHT at the downtown Madison Night Market. We will be located on Library Mall at the bottom of State Street. We will be bringing 1,000 fresh LPs that have not, and will not, be seen at our brick and mortar on Monroe Street. So come see us outdoors to get your digging fix. Look for us under the bright orange tent!

We will of course have our regular Friday selection of (new &) used records hitting the shop floor at the usual time. Keep an eye out for our regular weekly email and Instagram updates for the full lowdown, which will be going out tonight!
WAREHOUSE POP-UP EVENT - JUNE 28 - SAVE THE DATE:
Save The Date - June 28th for our first warehouse pop-up event. El Grito tacos, free Great Dane beer, ping pong & loads of LPs, CDs, DVDs, gear & more.
ALBUM ART FOR KIDS - JUNE 24TH AT COLECTIVO COFFEE:
We are partnering with the Monroe Street Arts Center & Colectivo Coffee on a FREE kids crafting event. The Monroe Street Arts Center will have everything needed to make your own album cover to take home. We will bring (and spin) a selection of kids records for inspiration. Start your Saturday with us on June 24th.
MONROE STREET CONSTRUCTION UPDATE:
Thank you for making the trip to come and see us; we appreciate it!

DIRECTIONS FROM REGENT/EAST:
From Regent Street:
Continue on Regent through the Monroe St intersection
Turn Left on SPOONER ST
Turn Right on West Lawn or Keyes
Turn Left on Harrison St.
We are on the corner of Harrison & Monroe Streets (the street level parking lot outside of the Trader Joe's doors is a public City of Madison lot & the side streets all have FREE 2 hour parking.
MONROE STREET IS OPEN FROM THE WEST
SELL US YOUR CDS & LPS:
NEXT MUSIC TRIVIA TUESDAY JULY 10TH:
Our next MUSIC TRIVIA at the High Noon Saloon is Tuesday, July 10th. Registration starts at 5:30 with the first question from Angie and Marty at 6PM.


Ron, Ryan, Angie, Marty, Evan, Matt, Michael, Ben, Will, Ed & Isaac