Email June 7, 2018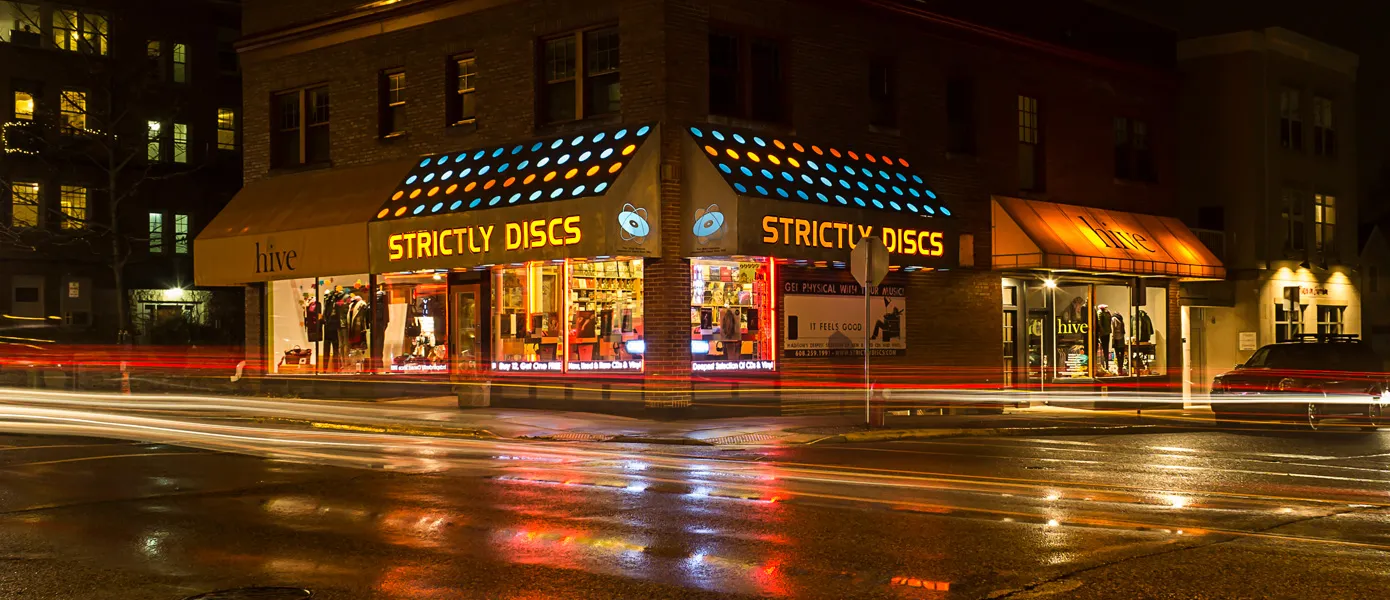 JUNE 7, 2018:
MADISON NIGHT MARKET - NEXT THURSDAY JUNE 14TH:
Join us next Thursday, June 14th at the downtown Madison Night Market. We will be bringing a grip of fresh LPs and 45s so come see us outdoors to get your digging fix. We will post our exact location here once we know it.

WAREHOUSE POP-UP EVENT - JUNE 28 - SAVE THE DATE:
Save The Date - June 28th for our first warehouse pop-up event. El Grito tacos, free Great Dane beer, ping pong & loads of LPs, CDs, DVDs, gear & more.
ALBUM ART FOR KIDS - JUNE 24TH AT COLECTIVO COFFEE:
We are partnering with the Monroe Street Arts Center & Colectivo Coffee on a FREE kids crafting event. The Monroe Street Arts Center will have everything needed to make your own album cover to take home. We will bring (and spin) a selection of kids records for inspiration. Start your Saturday with us on June 24th.
NEW THIS WEEK AT THE SHOP:

 
We start off with the big names. Today brings new releases from the Dave Matthews Band, a minimalist R&B banger from Lykke Li, plus vinyl editions of Jaden Smith's 'SYRE' and 30 Seconds to Mars' 'America'. Despite the photo here, the cover art of our version is the 'plastic surgery options' list and not the 'bitcoin' one.  Whatever that means!

 
Looking for something to smash? Why not try these new releases on the more ragey end of the spectrum. Yob's lead guitar-tormentor Mike Scheidt survived a near-death experience and came back to tell about it with one of the best doom metal albums ever. Two uniquely extreme duos, The Body and Uniform, collaborate on 'Mental Wounds Not Healing'. Maybe rub some dirt on it? Black Sabbath release their full run of 70s singles as one wonderful box set, and The Fall see their 1997 classic 'Levitate' released as an expanded 2CD set. This was the last Fall album to feature core members Steve Hanley and Karl Burns, in addition to the dearly departed Mark E. Smith.



 
Two absolute delights are here on the traditional music front. Third Man lovingly restores the full body of work from Greek clarinetist Kitsos Harisiadis. Few have truly experienced the sound of Harisiadis' haunting, hypnotic herding tunes, as they are only available on scarce 78s until now. Same goes for the latest project from the always reliable Dust-To-Digital label. 'Voices of Mississippi' collects historian William Ferris' decades of fieldwork on Mississippi farms, and includes 2 cds of unheard blues and gospel, a CD of interviews and stories, a DVD with rare performance footage, plus a 120 page book, housed inside a cigarbox.




Big indie releases this week include fresh ones from underrated psych-soul-popper Kadjha Bonet, singer-songwriter Snail Mail, DC smart-pop wonders Flasher, and a solo record from Shannon Shaw of Shannon and the Clams. We've also got new releases from the Get Up Kids, Serpentwithfeet, Brian Jonestown Massacre, a fresh soundtrack from Colin Stetson, AND just after we sold out so quickly, a couple more copies of Nicolas Jaar's unbelievable 'Against All Logic' LP!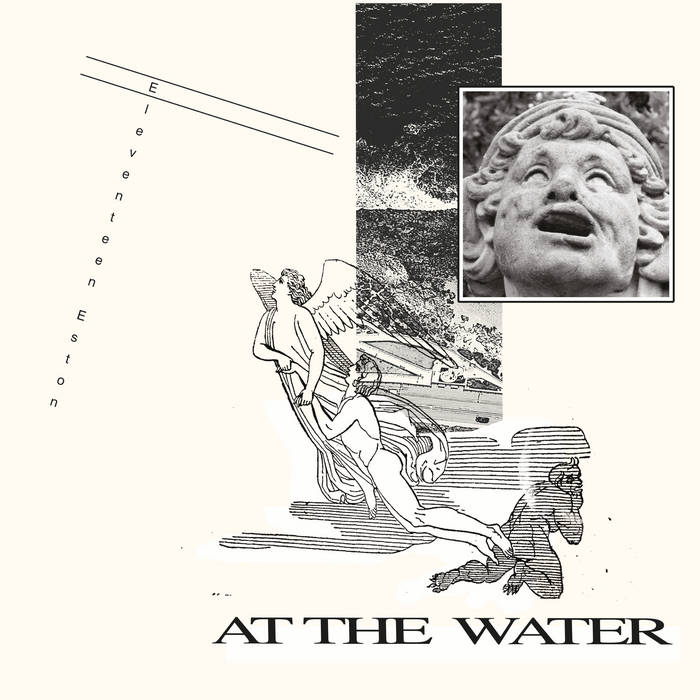 Here's two sensual delights for a temperate week. Australian musician Eleventeen Eston delivers one of the year's most gorgeous albums so far. Eston, aka John Tanner, is one half of the duo that delivered 2016's masterclass in chilling via the Wilson Tanner '69' LP, also on the Growing Bin label. On 'At The Water', Tanner broadens his scope a bit, with a multikulti set of sun-drenched seaside tunes that seem to stop time with a potent too-blessed leisure, ranging from modes that remind me of the Durutti Column, Telex, Pat Metheny, and Andreas Vollenweider. The Fourth World innovator Jon Hassell returns with his first new album of material in a decade. 'Listening to Pictures' ruminates in territory that will be familiar to fans of his long-running efforts to conjure a truly ambient music that seems to emanate off of the Earth itself.


We are quite blessed with some righteous comps documenting several strains of African music and diasporic ephemera. A decade after it's first volume (still, for my money, the best entry in the whole Analog Africa series), the 'African Scream Contest' is back with a second volume. Get ready for a disc (or two LPs) packed full of blazing voodoo rock from Benin, circa the 60s/70s, plus Analog Africa's typically voluminous booklet of info. The Africa Seven label delivers a lovely set of tunes from some of the continent's foremost women performers, such as Letta Mbulu, Miriam Makeba and the Lijadu Sisters. The Strut label brings us 'The Chisa Years', a collection of early rare groove from the Hugh Masekela-helmed label Chisa. Lastly we have a very cool compilation of mostly-teenager made modern soul and funk from immigrant communities in the DC area circa the late 80s, called 'A Totally New Sound'.



 
Reissues aplenty! We've got Jorge Ben's 1978 self-titled Brazilian classic, two from EPMD ('Strictly Business' and 'Unfinished Business'), three from Liz Phair ('Whip-Smart', 'Whitechocolatespaceegg' and 'Liz Phair'), a fresh print of Violent Femmes eponymous LP, and a new print of the Rolling Stones' headtrip 'Their Satanic Majesties Request', complete with lenticular cover!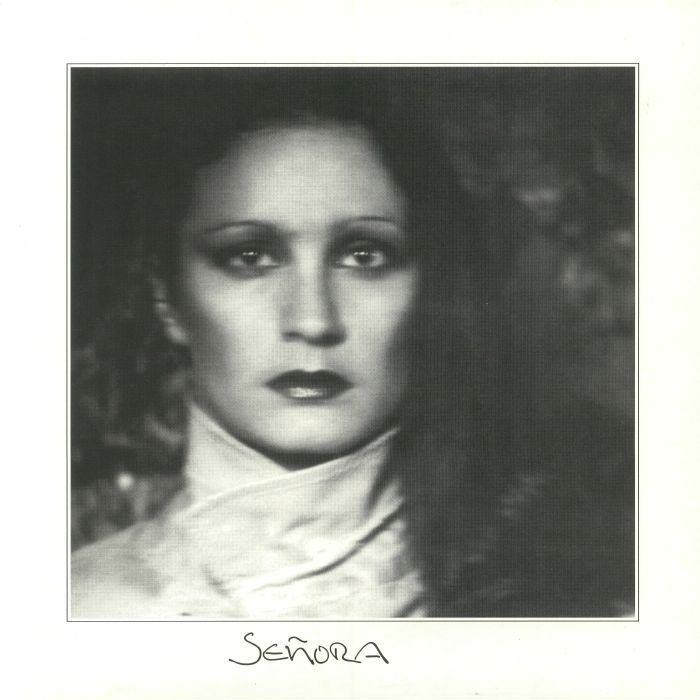 More reissues, a bit farther out this time. If funky, cocktail-sipping German fusion is your thing, the 1981 rarity from 'Senora' will fix you. Steve Reich's legendary 'Live/Electric Music' is back on LP, including the groundbreaking, ever-germane piece 'Its Gonna Rain'. Free improv titans Evan Parker, Derek Bailey and Han Bennink meet on 1975's 'Topography of the Lungs', and we have a stunningly crafted limited reissue of Muslimgauze's 1995 ambient classic 'Maroon'.

 
Some of the years best electronic albums all arrive at once this year. Highly recommended titles from DJ Lilocox, Betonkust and Palmbomen, Twins, and MGun here. We've also got crucial new LPs from Bear Bones, Lay Low, DJ Richard, Kuniyuki, and Hieroglyphic Being.



 
Young Marco's Safe Trip label returns with a bang: we've got the 3rd volume of the indispensable Italian Dream House series, plus 2 new EPs from Artis and Max Abysmal. Russian daring is on display with new records from Simple Symmetry and Wrong Water. Aphex Twin or someone a LOT like him drops a magnificent new record as Brainwaltzera. Plus new EPs from Dolo Percussion, Peggy Gou, Loud E, Anthony Naples, Nummer, and Vakula remixing Steve Reich!
USED VINYL ALERT:
Heading downstairs for this week's Used Vinyl Alert, we are keeping it quite cool down here despite a whole lot of heat in the new arrivals. This week we go especially strong on blues and hip hop.

Hip hop classics and deep cuts abound this week from names like Nice and Smooth, Public Enemy, Mary J Blige, Slum Village, the Roots, Snoop Dogg, Souls of Mischief, Lil Jon, Brand Nubian, Ludacris, Cam'Ron, Master P, Ice Cube, X-Clan, D Nice, Eazy E, 2 Live Crew, Lil Scrappy, Missy Elliott, Dead Prez, and yes, some early Kanye 12s. Ah, the innocence of youth.

We've got some true burners on the blues front. Pots on, gas on high, with names like Lightnin Hopkins, John Lee Hooker, Willie Mabon, Little Willie Littlefield, Robert Nighthawk, Kenny Neal, Junior Parker, Memphis Minnie, Lightning Slim, Furry Lewis, Wolfmoon, and Howlin Wolf.

Check out some rare early pressings from the Beatles, Pink Floyd, Love, the Kinks, and Fleetwood Mac, plus must-haves from Van Morrison, Frank Zappa, Bob Dylan, Jimi Hendrix, Harry Nilsson, Lou Reed, JJ Cale, Led Zeppelin, the Who, CSNY, Incredible String Band, Pentangle, Alice Cooper, AC/DC, Queen, and Black Sabbath, plus rare oddities from Potliquor, Yoko Ono, Stealers Wheel and many, many more.

New wave, punk and post-punk is deep this week, with titles from the Circle Jerks, the Minutemen, The Fall, Gary Numan, Culture Club, U2, Pseudo Echo, Pezband, the Cult, Kate Bush, Pigbag, Devo, Wendy O Williams and the Plasmatics, the B52s, OMD, the Specials, Madness, and Billy Bragg!

Many shades of jazz this week, including names like Wayne Shorter, Herbie Hancock, Shirley Scott, Mccoy Tyner, Kid Clayton, Milt Jackson, Cal Tjader, MJQ, Paul Motian, Elvin Jones, Joe Henderson, Quincy Jones, and John Abercrombie.

The funk and soul abounds this week, with hot ones from folks like Booker T, Marvin Gaye, Freda Payne, Otis Williams, Parliament, Grace Jones, Sly Stone, Sam and Dave, Kebekelektrik, Earth Wind and Fire, Stevie Wonder, the Spinners, the Supremes, Kool and the Gang, Patrice Rushen, and Esther Marrow.

We wrap it up with plenty more affordable rock, country, folk and new wave, plus records from Tangerine Dream, Sergio Mendes, Ravi Shankar, Edgard Varese, and Weird Al, a deep run of classic soundtracks (Tommy, Phantom of the Opera, Ghostbusters, etc), Disney and other Childrens records, and a whole lot of Train Sounds. Choo choo, baby!
MONROE STREET CONSTRUCTION UPDATE:
Thank you for making the trip to come and see us; we appreciate it!

DIRECTIONS FROM REGENT/EAST:
From Regent Street:
Continue on Regent through the Monroe St intersection
Turn Left on SPOONER ST
Turn Right on West Lawn or Keyes
Turn Left on Harrison St.
We are on the corner of Harrison & Monroe Streets (the street level parking lot outside of the Trader Joe's doors is a public City of Madison lot & the side streets all have FREE 2 hour parking.
MONROE STREET IS OPEN FROM THE WEST
SELL US YOUR CDS & LPS:
NEXT MUSIC TRIVIA TUESDAY JULY 10TH:
Our next MUSIC TRIVIA at the High Noon Saloon is Tuesday, July 10th. Registration starts at 5:30 with the first question from Angie and Marty at 6PM.

OTHERS TALK BACK:
This isn't the spot to lay down odds on the third race. OTB is where Others Talk Back and give you the lowdown on what they've been feeling lately. This one's for the customers.
Dave Alvin and Jimmie Dale Gilmore – "Downey to Lubbock"  On paper this pairing makes sense.  Mr. Alvin was the lead guitarist in the eighties roots band the Blasters and has had a successful solo career for decades.  Mr. Gilmore was a member of the seventies groundbreaking country band, the Flatlanders.  Like Mr. Alvin, Mr. Gilmore has had a decades long solo career, along with a few movie roles during the years.  Anyone remember him from the "Big Lebowski?"  Mr. Gilmore possesses what some think is the purest country singing voice around.  Rest assured, "Downey to Lubbock" lives up to its expectations.  The vast majority of the songs are covers.  Those covers span 100 years and show the history and development of roots music during those decades.  But both performers use the covers as a springboard to comment on life now and life back when the songs were first performed.  Dave Alvin fans will be delighted to know that there is an incredible amount of his masterful guitar playing on the album.  "Downey to Lubbock" shows that veteran performers can still make vital music thirty or forty years into a musical career.
Pete Yorn & Scarlett Johansson – "Apart"  This ep is another collaboration between performers, much like the Alvin/Gilmore record.  Mr Yorn has a long career as a singer-songwriter, while Ms. Johansson has acted in numerous movies over the last several decades.  She also has a musical career. You may remember her Tom Waits cover album from 2008.  Yorn/Johansson had released a duet album in 2009.  That 2009 album wanted to recreate the Serge Gainsbourg/ Brigitte Bardot sixties duets and definitely succeeded. This new music continues that vibe with a twist.  This new music is much more modern and more electronic than the 2009 album.  But it still has that sensual and swirly feeling of their original collaboration.  Why they waited 9 years to make music this good is beyond me.
The Quick - "Mondo Deco"  This album was originally released in the bicentennial year of 1976.  Their manager, Kim Fowley, was busy with the Runaways but still had time to co-produce "Mondo Deco," the band's only album.  One has to remember that this record was released in the autumn of 1976, the year that punk erupted.  That is not to say that the Quick were punk rockers, - far from it.  Musically the band took their cues from the sixties era Who and the Move, along with a heavy dose of Sparks.   The band, however, had the style, energy and attitude of their punk rock cousins.  One might say that the Quick were a pre-punk band that just waited too long to record.  All of the album's original cuts are remastered, and the nine demos that got them signed to Mercury Records are also included, along with one outtake.  "Mondo Deco" is definitely a period piece.  But it is a period piece that is both historically and musically significant.

Ron, Ryan, Angie, Marty, Evan, Matt, Michael, Ben, Will, Ed & Isaac