Email May 31, 2018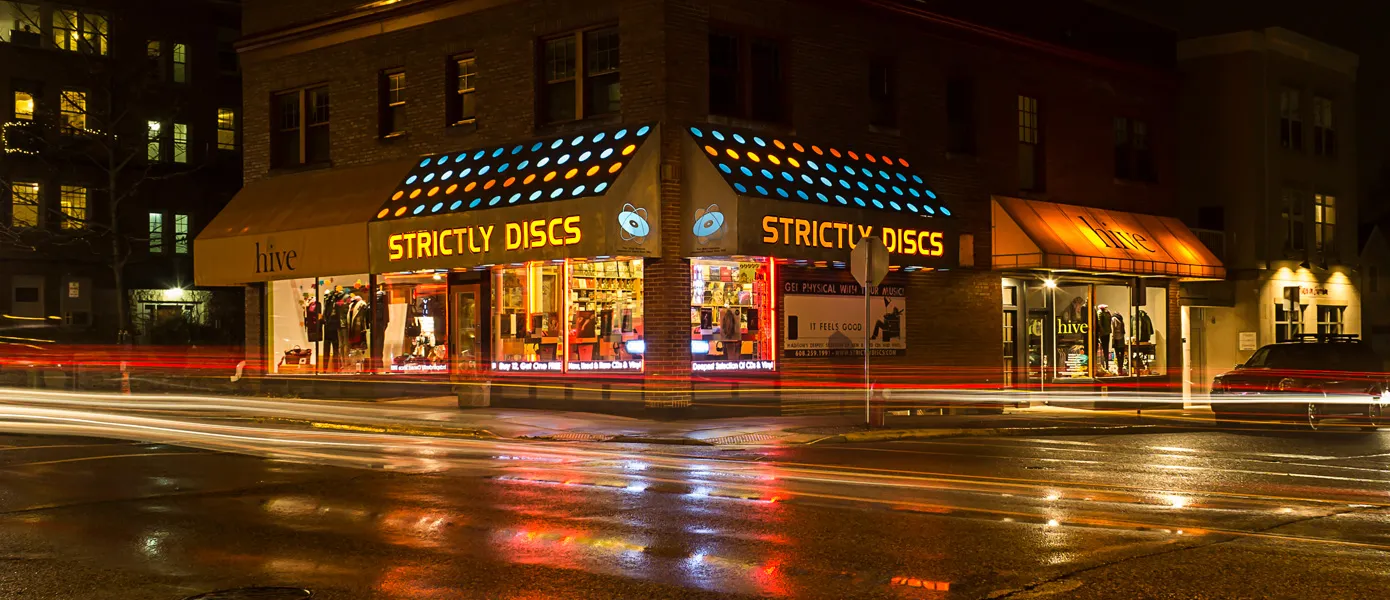 MAY 31, 2018:
NEW THIS WEEK AT THE SHOP:
School might be out but we are very much in session here at Strictly Discs. An impressive number of our modern day musical icons put out new albums this week, and I'm happy to report that they all surpass expectations. Read on for the full rundown!

 
They really don't come realer than Neko Case, the American (honorary Canadian) singer-songwriter who has blazed a trail through the fetid, male-dominated undergrowth of the country, folk and indie worlds for nigh on three decades now, honing her raw sound just enough to get into the bloodstream of anyone who encounters her resilient songs. It's been five years since the last Neko album, with only a collab with Laura Veirs and KD Lang to snack on in the meantime, and she makes the wait worthwhile with 'Hell On', a record that strikes a familiar balance between warm pop and more naked, unpolished moments. Fans of Case's pointed lyricism and strange arrangements will get all they want here, and it speaks to this album's strength that guest appearances from Eric Bachmann and Mark Lanegan - singular singers in their own right - rate as afterthoughts next to the mighty Neko. We've got this one on "im"Peach vinyl while they last.

Did someone say "male-dominated indie rock world"? Why, that brings us to the new album from Father John Misty, the fleet-tongued meta-drifter who went to Hollywood and back so you didn't have to. On 'God's Favorite Customer', FJM dispenses with a bit of the pretense of his last album and gives us the pure lyrical magic we have come to love from him. Much like his debut for Sub Pop, 'Fear Fun', painted languid panoramas of waxing malaise with double-take provoking lines, 'GFC' finds the Misty character in a similar, if more advanced state of suspended decline, reflecting on fame and self-indulgence with a refreshing everyman-ness that - confound it - manages to seem completely relatable, somehow. Musically it's the Father's strongest record yet, with Tillman and longtime sideman Jonathan Wilson joined by cats like David Vandervelde, Mark Ronson (?!), the Haxan Cloak, Jonathan Rado of Foxygen, and Weyes Blood. We've got a nice stash of Loser Editions of this LP, on purple vinyl.


If you've been able to keep up with the past decade's musical output of Oneohtrix Point Never, the unwieldy alias of Brooklyn musician Dan Lopatin, congratulations are in order. The guy has followed a number of muses down into some complicated zones, from the Berlin-school zeniths of 'Russian Mind', the gauzy synthgaze of 'Returnal', defining chillwave documents like 'Replica' and 'R Plus Seven', and the bizarre nu-metal mulch of 'Garden of Delete', his last album for Warp. For 'Age Of', the man shapeshifts yet again, this time into digital mystic territory, pairing up with UK producer James Blake for an album marked by a lulling pensiveness that occasionally, and without warning, teeters into full blown dubwise paranoia. That said, this is a remarkably balanced album, with a diverse palette; harpsichord, repurposed keyboard/guitar samples, sheets of Max/MSP detritus, and disembodied howls from voice-users like Prurient and Antony all flit through the mix here, in a dread haze that's a lot like looking at your phone in bed at 4am when you should be asleep. The artwork for this one is over the top fantastic as well, creating a a truly multi-sensory experience of modern bewilderment.

Virginian pop marvel Natalie Prass follows her breakout 2015 debut with an even sweeter sophomore effort that should make her super famous, called 'The Future and The Past'. Produced once again by smooth-pop genius Matthew E. White, the LP toes the line between Francoise Hardy-esque art pop elegance and bouncy indie R&B that will appeal majorly to fans of Valerie June, Sylvan Esso, and last year's very ear-pleasing album from Tennis. Free added value buttons are in the house.

 
A few good men bring us new albums this week. Check out new ones from Dave Alvin & Jimmie Dale Gilmore, Megafaun's Phil Cook (FYI, the vinyl on this one is delayed until June 22), Roger Daltrey (Who?) and Marcus Miller. We've also got some archival/compilation CDs in from Cheap Trick, Jethro Tull, and the Quick, and Volume 1 in the first-ever Greatest Hits compilation from the one and only Flaming Lips.

 
More new releases come in from Margaret Glaspy, Morcheeba, a new project from Laura Marling called 'LUMP', and a fresh collab between Pete Yorn and Scarlett Johansson. Plus more from Tancred, Sam Evian, Gabriella Cohen, Maps and Atlases, and a great new Moonchild album on TruThoughts.
We've got a new EP from eternal dreamers Mazzy Star, and a huge new album from operatic metallers Ghost, on limited smoke colored vinyl with a bonus 7". A few weeks now since we saw it on CD, we've now got the vinyl version of Vance Joy's latest, 'Nation of Two'.
 

 
The Nigerian-born, London-based enigma Vicktor Taiwo releases his debut album after garnering a bit of buzz, and it's a vast spread of experimental soul that reminds me a little of 'Channel Orange' and the last one from Sampha. The Awesome Tapes From Africa label brightens up the party with a new unearthed 1991 LP from Professor Rhythm that's got 6 tracks of blazing South African kwaito-house crossovers. Paul Simon's iconic 'Graceland' LP gets a revisit over 3 decades later with remixes from some dance music luminaries like Groove Armada, Mark Kinchen, and Thievery Corporation. Spanish beatminer Skymark drops an incredibly dosed LP of contemporary boogie and jazz funk with 'Virtual Stars'.

 
On the reissue/repress front, we've got some odd and classic delights this week. Damien Rice's 'O', a more-affordably priced LP reissue of Dave Matthews Band's 'Under The Table And Dreaming', a fresh print of the Marcy Playground S/T album we saw last year for Record Store Day, plus a couple that didn't make it in time for this year's RSD, Andrew Loog Oldham's amazing orchestral take on the Rolling Stones songbook, and the Bird and the Bee's similar treatment for the best of Hall and Oates.

 
Some real stunners in the ambient and out-there areas this week, including an always-welcome new record from Express Rising, the loosely-formed band of Numero Group digger Dante Carfagna. Dante's behind some of the most obsessively-curated compilations of the modern era ('Chains and Black Exhaust', 'Personal Space'), but the humble efforts of his band here tend more towards daydreamy, bedroom electronica with bits of dusty noir and folk, and its pure bliss! Same goes for the latest LP from Irish composer Sean Mac Erlaine; 'Music For Empty Ears' aims to fill them up quick with a host of artfully arrange acoustic and wind instruments. The effluvial Japanese folk collective Che-SHIZU see their 1994 opus 'A Journey' pressed on vinyl again; it's a lovely, patient take on Fairport Convention, told from the other side of the world. Pianist Ryo Fukui sees his extremely cool 1977 jazz rarity 'Mellow Dream' back in print on LP. We've also got an entirely NEW album of music from German psych innovator Gunter Schickert, and it's as far out as ever.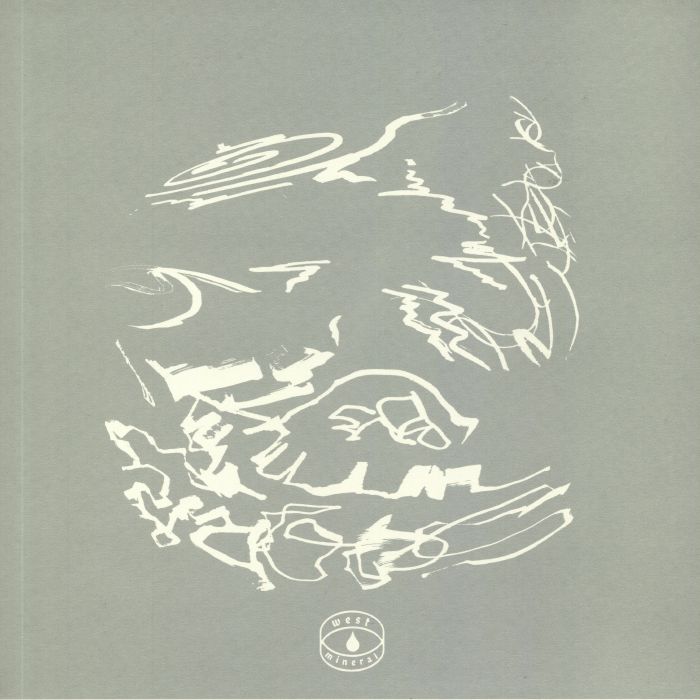 Nils Frahm revisits his remarkable new album with a fresh EP called 'Encores 1'. Huerco S' precious West Mineral label releases an LP of aqueous techno from uon. Modeselektor and Hamburg-based label Public Possession sort you out with CD compilations that go very deep into contemporary movements in techno and leftfield dance. Industrial tech don Surgeon comes back to show us how it's done with 'Luminosity Device', an expertly crafted album of psychedelicately striated pulsers (and not David Bowie tunes as the cover would imply). Lastly, we have a repress of the drop-dead gorgeous ambient techno classic 'Circular Forms' from Abul Mogard.
USED VINYL ALERT:
Heading downstairs for this week's Used Vinyl Alert, we've got all the names you want to see when you walk into a record shop. Grace Jones, Patti Smith, Pink Floyd, David Bowie, Pharoah Sanders, James Brown, Neil Young, Dolly Parton, Kraftwerk, Jonathan Richman...these are the names that tell you you're in the right place when it comes to digging for the good stuff, and we're glad to say that all these and more are in the New Arrivals this week.

Plenty of classic pop and rock this time around, including a very thorough run of Beatles LPs, including originals, 70s/80s/00s represses, mono versions, etc, etc. Plenty more from Bob Dylan, Pink Floyd, Led Zeppelin, David Bowie, Gram Parsons, the Rolling Stones, Jimi Hendrix, Frank Zappa, Simon and Garfunkel, Fleetwood Mac, Neil Young, the Beach Boys, the Grateful Dead, and Leonard Cohen. We've also got rare boxsets from the Beatles, Chicago, Simon and Garfunkel, and Neutral Milk Hotel.

The jazz this week is quite mindblowing, from OG Miles Davis, David Axelrod and Pharaoh Sanders pressings, killer free/avant jazz from Albert Ayler, Ornette Coleman, Eric Dolphy, Alvin Batiste, David Murray, Cecil McBee, Don Pullen, Henry Threadgill, Enrico Rava and George Lewis, to some sweet ECMs from Chick Corea, Miroslav Vitous, Gary Burton, Bennie Maupin, and Keith Jarrett, plus classic stuff from Quincy Jones, Lenny White, Stanley Turrentine, Gabor Szabo, Charlie Parker, Oscar Peterson, Jimmy Smith, Ben Sidran, Donald Byrd, and Rahsaan Roland Kirk!

Rock and psych are in deep supply this week, check out titles from Cream, King Crimson, Blue Oyster Cult, the Flamin Groovies, the Yardbirds, Delaney and Bonnie, Small Faces, Merl Saunders, Yes, Jonathan Richman, HP Lovecraft, Peanut Butter Conspiracy, Barry McGuire, Magic Muscle, Toe Fat and Short Stuff.

80s wave rolls in from U2, the Mission, Tracy Chapman, Chelsea, Tom Tom Club, Talking Heads, the DBs, Judas Priest, the Ramones, the Pogues, Pere Ubu, REM, Suicidal Tendencies, Ozzy, Nick Lowe, and the Blasters.

We get to the heart of classic country vinyl this week, with lengthy catalog runs in primo condition from names like Emmylou Harris, Johnny Cash, Glen Campbell, Merle Haggard, Dolly Parton, Willie Nelson, Loretta Lynn and Hank Williams. Plus blues and folk from JJ Cale, Rodney Crowell, the Seldom Scene, John Fahey, Doc Watson, and Happy & Artie Traum.

Some funky bombs in near perfect condition hit the bins this week, check out LPs from James Brown, Parliament and/or Funkadelic, Kool and the Gang, Eon, Mandrill, Olatunji, Stevie Wonder, the Four Tops, Sister Sledge, Smokey Robinson, Prince, Melvin Van Peebles, Headhunters, Exuma, Earth Wind and Fire, Marvin Gaye, and Otis Redding.

We wrap up with newer LPs from Andrew Jackson Jihad, Future, Beach House and Neutral Milk Hotel, plus a full range of composers from Chopin, Liszt and Bartok, to Satie, Tomita, Tangerine Dream, and Reich!
MONROE STREET CONSTRUCTION UPDATE:
MG&E has finally finished their electrical upgrade that severely limited our side street free parking. Hooray for free parking and thank you for making the trip to come and see us; we appreciate it!

DIRECTIONS FROM REGENT/EAST:
From Regent Street:
Continue on Regent through the Monroe St intersection
Turn Left on SPOONER ST
Turn Right on West Lawn or Keyes
Turn Left on Harrison St.
We are on the corner of Harrison & Monroe Streets (the street level parking lot outside of the Trader Joe's doors is a public City of Madison lot & the side streets all have FREE 2 hour parking.
MONROE STREET IS OPEN FROM THE WEST
SELL US YOUR CDS & LPS:
NEXT MUSIC TRIVIA TUESDAY JUNE 5TH:
Our next MUSIC TRIVIA at the High Noon Saloon is Tuesday, June 5th. Registration starts at 5:30 with the first question from Angie and Marty at 6PM. Save the date for July 10th!
OTHERS TALK BACK:
This isn't the spot to lay down odds on the third race. OTB is where Others Talk Back and give you the lowdown on what they've been feeling lately. This one's for the customers.
Wooden Shjips – "V"  This album is obviously their fifth album.  Wooden Shjips, for the uninitiated, are a highly esteemed neo-psychedelica band from San Francisco.   "V' is a departure from their previous in that it has a noticeably lighter touch and at times even throws brass instruments into the proceedings.  Rest assured, "V" is still psychedelic, but not the sometimes overbearing heavy psych of their pervious output.  "V" continues their run of excellent albums beginning in 2007.  It is just a bit different from what came before.
Wire – "Pink Flag" "Chairs Missing" and "154'  These three albums represent the first phase of the band, from 1976 to the band's first breakup in 1979.  Wire started as a punk band but went quickly way beyond that limiting musical term.  These three albums are almost universally regarded as classics.  Each of the albums is given a stand-alone release.  All of the original albums are stunningly remastered.  But it is the bonus material that is included that has Wire fans rightfully excited.  Each release has a huge amount of bonus material appended.  "Pink Flag" has an extra disc included, while the other two albums have two bonus discs each.   All the singles associated with each album release are included, but the bonus material also includes the demo sessions for each album.   There are forty-five demos collectively released.  And the vast majority has never been heard before.  Some of the demo sessions include songs that the band never saw fit to release until now.  Also each album package includes a lengthy booklet with the band members contributing stories about each track from the original albums.   The booklets also include historical photographs, some that haven't been seen in almost forty years.  These albums are a must for any serious Wire fans.  And these three packages are certainly the new gold standard for release of archival material.

Ron, Ryan, Angie, Marty, Evan, Matt, Michael, Ben, Will, Ed & Isaac